Unique Furniture Design Ideas, Mutation Furniture Collection by Maarten DeCeulaer
---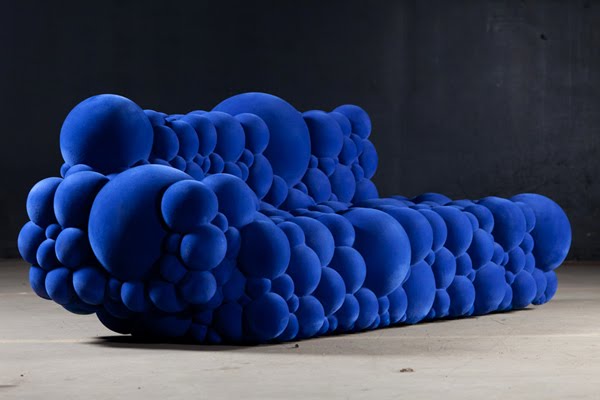 Unique furniture design ideas can be inspired by a thought, object, organic forms or chemical reactions. Lushome presents an amazing, innovative and unique furniture collection created by designer Marrten De Ceulaer from Belgium. The modern furniture collection consists of bold and bright sofas, chairs, and poufs made of small and large soft balloons.
Unique furniture design idea from Maarten De Ceulaer shows a new, unexpected and fresh way to look at common things which surround us. Innovative furniture design gives a new perspective to traditional home furnishings, – living room sofas, chairs, poufs, footrests, and ottomans.
This experimental blend of traditional and contemporary furniture design ideas creates a new trend celebrating a sculptural way of manipulating form and size. Creative furniture design makes all functional home furnishings look futuristic, exciting and extravagant.
Unique furniture design ideas
Modern sofa, top 10 living room furniture design trends
Living room furniture design trends, living room interiors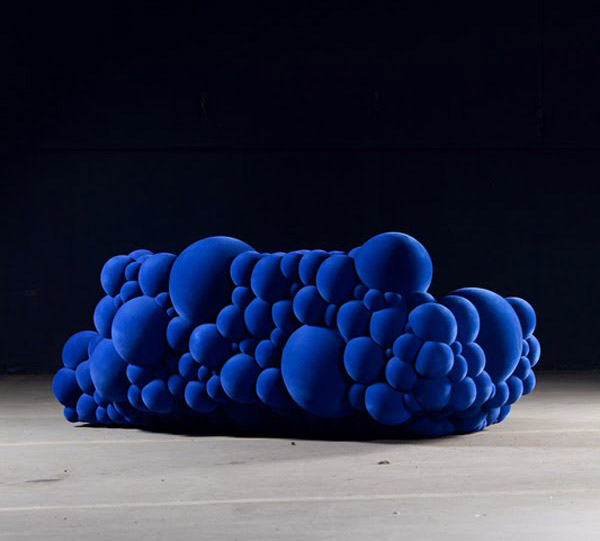 Design description
The pieces in this series look like they weren't made by hands, but have grown to their present form organically. They might be the result of a mutation in cells or the result of a chemical or nuclear reaction. Perhaps it's a virus or bacteria that has grown dramatically out of scale.
The Mutation pieces make you look at furniture in a different way. Maybe one day we would be able to grow a piece of furniture like we breed or clone an animal, and manipulate its shape like a bonsai tree.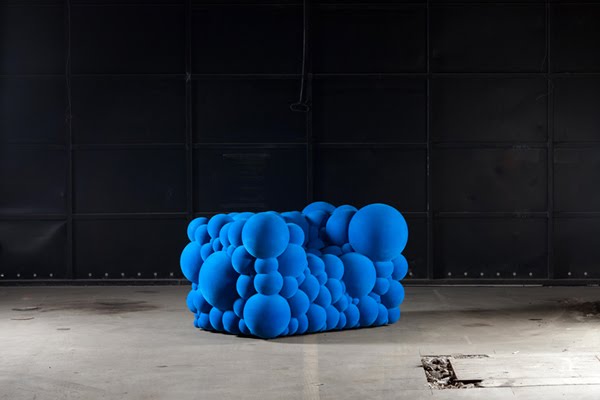 On the other hand, the project can be seen as an experimental review of classic furniture upholstery. It reminds us of the famous and iconic deep buttoned (Chesterfield) sofa's, interpreted in a highly contemporary and sculptural way. Instead of upholstering springs and foam with leather or textile, these pieces are created by carefully composing patterns with cut-offs of foam spheres of various sizes, and applying them onto a structure.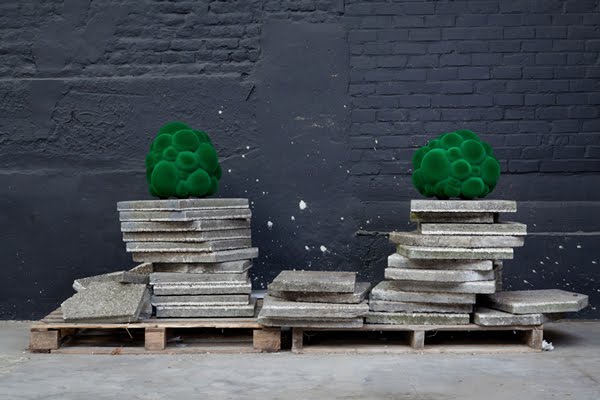 In the end, the entire piece gets coated, with a durable rubber or tactile velvet-like finish. It is hardly impossible to ever recreate such a specific pattern, so every piece is completely unique.
Contemporary furniture from Wild Design, unique furniture design ideas
Pink Bomb chair design for chic decor
More from contemporary design

Here is a new design concept of Ibis Hotel in Sao Paulo, Brazil. The contemporary and original interior design invites everyone...