Two Story Contemporary Eco Home with Metallic Shell by Ralph Germann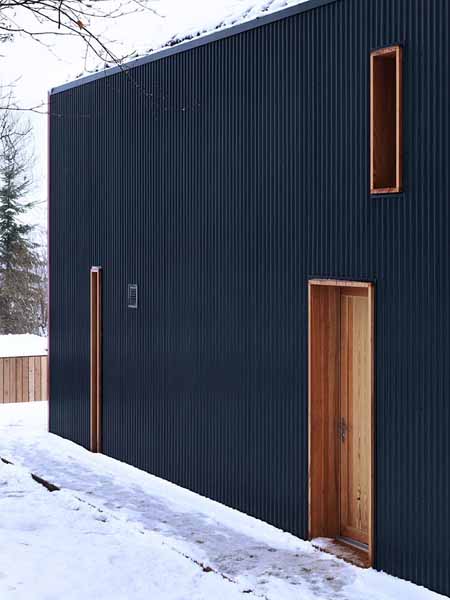 Metallic shell and wood, contemporary house exterior design
eco homes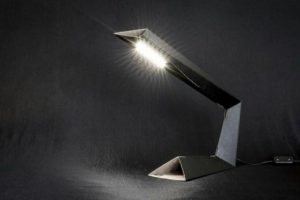 Two story contemporary home is designed by Swiss architects and features a metallic shell in anthracite gray color, combined with wooden elements, that protect home interiors from harsh climate, offering cozy and warm rooms with elegant interior design ad decor for the family and guests.
This contemporary home is located in the Vallee de Joux in mountains. Designed by Swiss architectural studio Ralph Germann, www.ralphgermann.ch/ the Vallee de Joux residence provides an attractive retreat, harmoniously blending with picturesque surroundings. Built with eco friendly materials and traditional local wood, the house offer attractive interior design and decor in minimalist style.
Larch wood furniture are true decorations for the dining room and living room, bringing warmth and comfortable color of natural wood into modern home interiors.
Modern interior design and decorating with light, Little Venice House design
Sustainable architectural design for urban serene lifestyle
Contemporary eco home design and decor in minimalist style
Metallic shell and wood, contemporary house exterior design
Two red lacquered staircases on each side of the lobby are other interesting, stylish and very decorative features of this contemporary home design. The master bedroom and other bedrooms for kids or guests are separated, providing true privacy for anyone staying in this contemporary home.
Spacious interior design and decor with attractive accents in bold red, green,purple and gray colors, neutral interior decorating color combination and efficient lighting design make this contemporary home feel elegant and simple, functional and welcoming, offering a beautiful example of airy interior decorating and home staging.
Living room furniture and shelving, contemporary interior design and decor in minimalist style
Red color accents add excitement and style to home interiors. Creative contemporary sculpture in front of the window in the bathroom offer privacy. Windows in every room ans glass doors bring lots of light into rooms, allowing to enjoy beautiful landscape and making modern home interiors pleasant and inviting.
Minimalist interior design and decorating ideas, clutter free home
Inspiring home additiona, old house renovation and interior redesign by Lacrois Chessex
House exterior and interior design details

Modern house design in Japanese style celebrates the functionality and elegance of minimalism. Airy, bright rooms look inviting and comfortable. Natural...
and enjoy free articles sent to your inbox