Top 10 Modern Design Trends in Contemporary Beds and Bedroom Decorating Ideas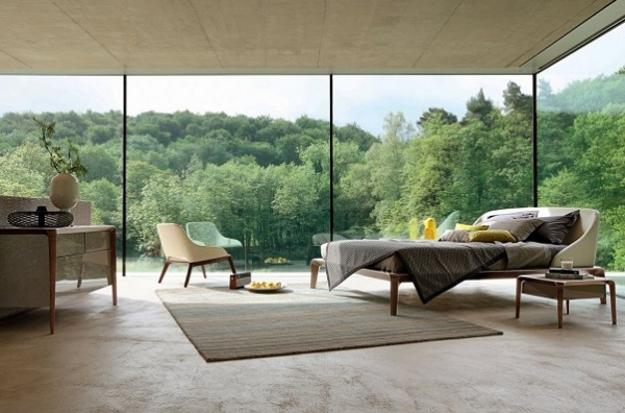 Contemporary bed inspired by vintage furniture
beds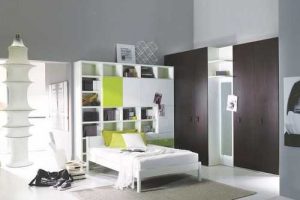 Luxurious contemporary beds that personalize bedroom decorating ideas are modern design trends that blend chic with functionality and comfort. Beds are the most important bedroom furniture pieces, and these items create attractive centerpieces, bringing individuality and aesthetic appeal into stylish and welcoming bedroom design.
Beds that are not only functional, beautiful and elegant, but also create a positive atmosphere in bedrooms, made of natural materials and decorated with natural fabrics, elegant simplicity of the bedroom interiors, quiet and cozy room colors, unique details in soft and relaxing color tones are modern design trends in contemporary beds and bedroom decorating.
Interesting shapes of contemporary beds and original details in their design, the combinations of various textures and colors help create one-of-a-kind home interiors and add character to modern bedroom decorating. Creative design ideas for new contemporary beds demonstrate a sophisticated blend of chic, comfort, exclusivity and luxury.
5 bedroom design trends, contemporary bedroom interiors
Design trends in contemporary beds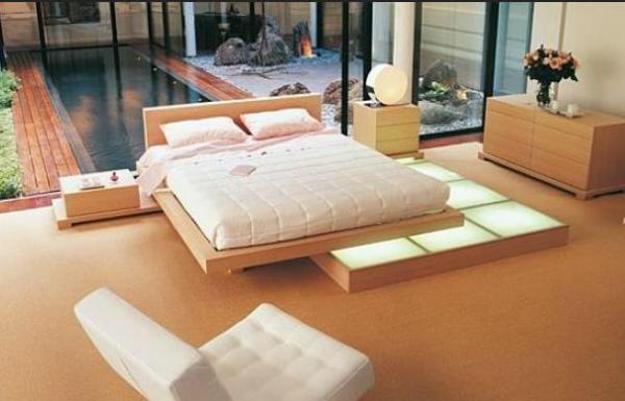 Contemporary beds with creative details
1. Clever and innovating design ideas in contemporary minimalist style are aesthetically appealing, bringing contemporary forms and originality into modern bedroom decorating.
Simple contemporary beds in minimalist style look like canvas for creating intimate and comfortable bedroom decorating with home fabrics and decor accessories, color accents and eye catching details.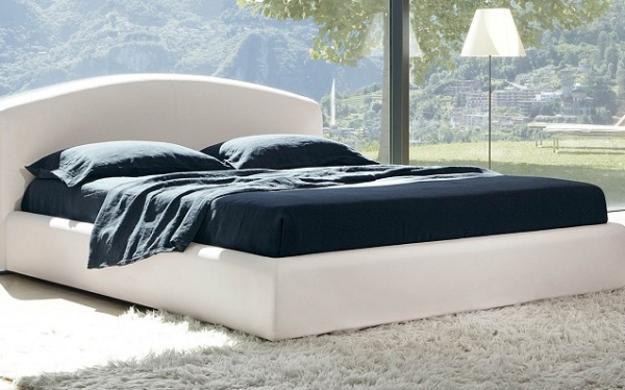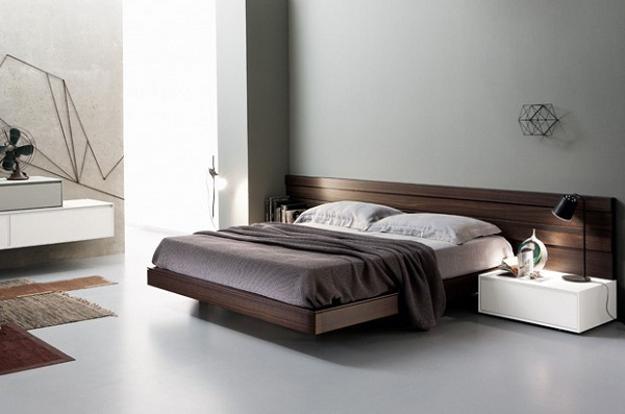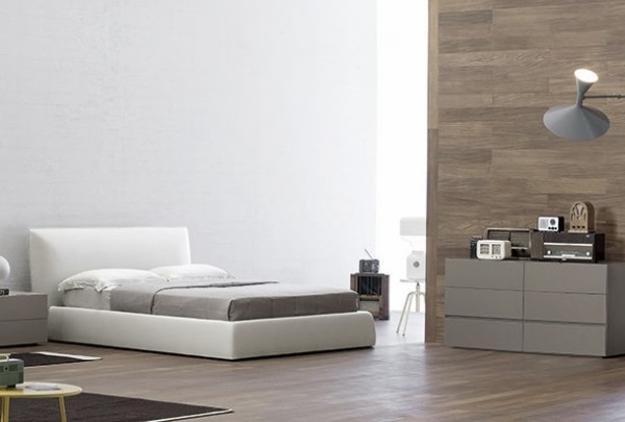 Innovative material combinations
2. Wooden bedroom furniture in contemporary style, the combination of wood and metal, wood and glass, stone and wood or cement and stone in bedroom furniture design, natural and relaxing room colors are modern design trends in contemporary beds and bedroom decorating.
20 small bedroom designs that feel airy and comfortable
Unusual contemporary beds in rustic style, beds with a touch of industrial style or high-quality contemporary beds made of innovative wooden materials, contrasting materials and warm details create unique pieces of bedroom furniture and add contemporary flair to modern bedroom decorating.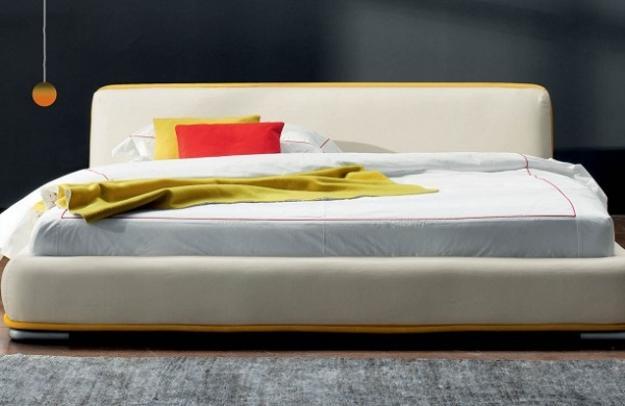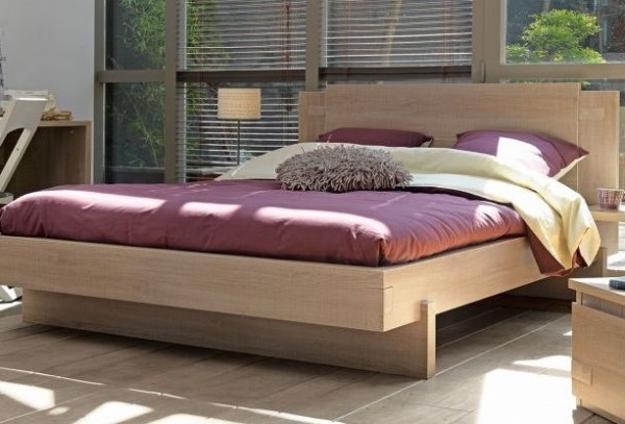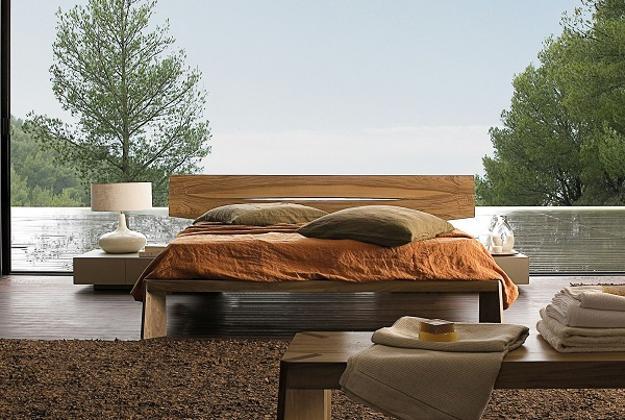 Platform beds
3. Platform beds present the creative combinations with night tables and storage shelves. Symmetrical and asymmetrical platform beds look unique, while bringing contemporary elegance, variety and convenience into modern design trends in bedroom furniture.
21 simple bedroom ideas saying No to traditional beds
Contemporary beds with a touch of vintage style
4. Vintage furniture and Scandinavian style influence modern design trends in contemporary beds and bedroom decorating ideas, creating elegant bedroom furniture with a touch of exclusive natural feel, perfect for interior design in eco style.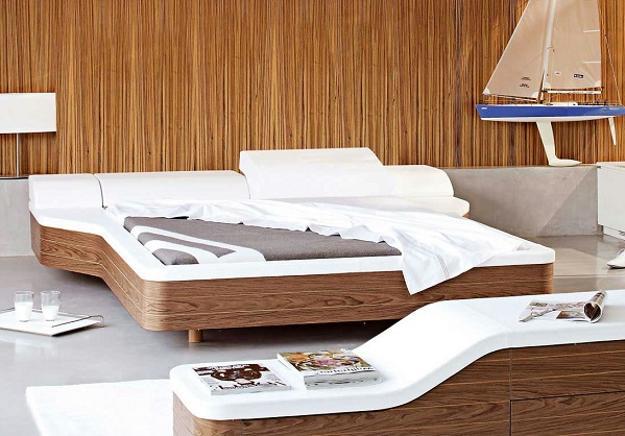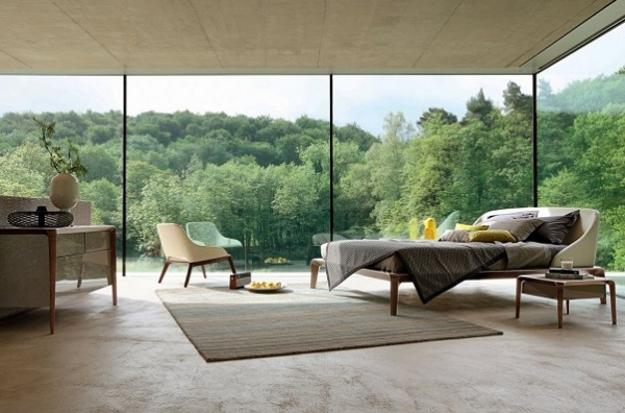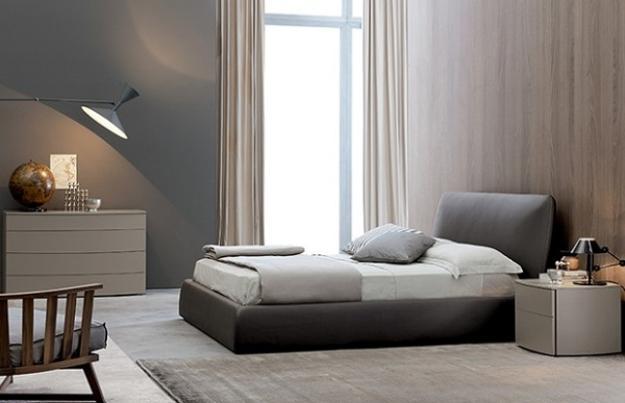 Beds for bedroom decorating in eco style
5. Soft bed headboard designs upholstered with natural fabrics and wooden bed headboards are modern design trends in contemporary beds that blend warm and light colors with urban style and bring fresh bedroom furniture design ideas into modern bedroom decorating.
25 modern ideas for bedroom decorating and home staging in eco style
Organic design elements
6. Eco friendly products, practicality and rationality are mixed into one of design trends in eco style. Adorned by unique details, contemporary beds in eco style are made of natural materials and feature beautiful headboard designs that define the look of these simple and elegant bedroom furniture pieces.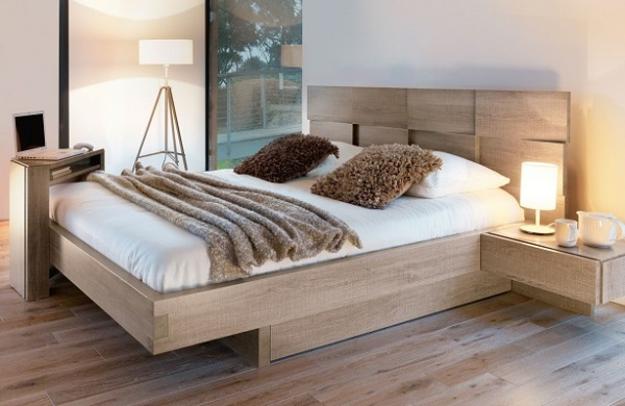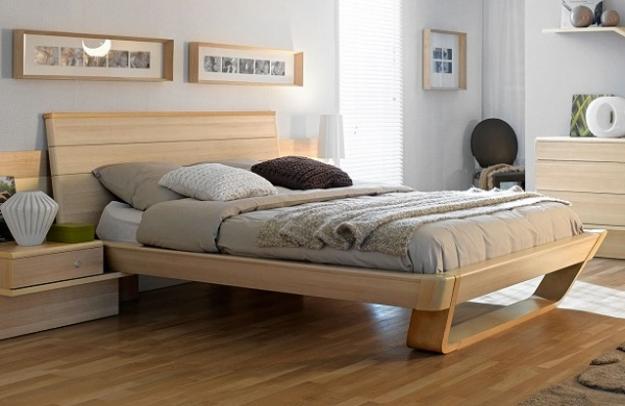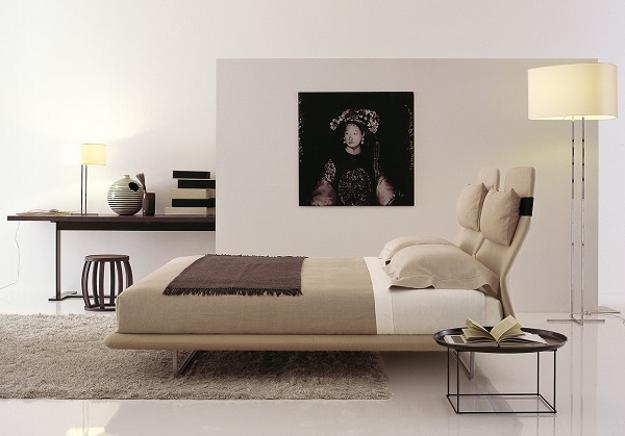 Elements of organic design, soft rounded edges and natural wood turn contemporary beds in eco style into gorgeous focal point of interior design, adding a stylish look, Scandinavian simplicity and contemporary luxury to modern bedroom decorating.
25 modern bed headboard ideas adding creativity to bedroom decorating
Bed headboards for two
7. Two independent elements of beds headboards look surprising, while harmonizing contemporary beds design with identical soft cushions, enhancing the feeling of comfort and coziness.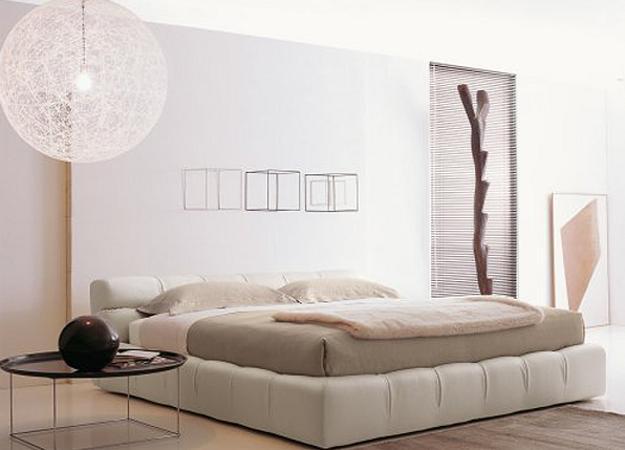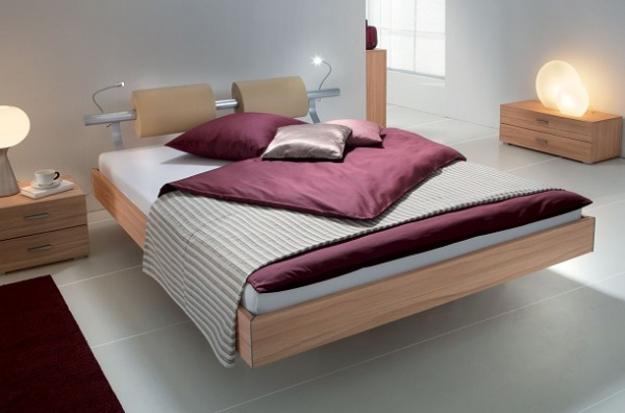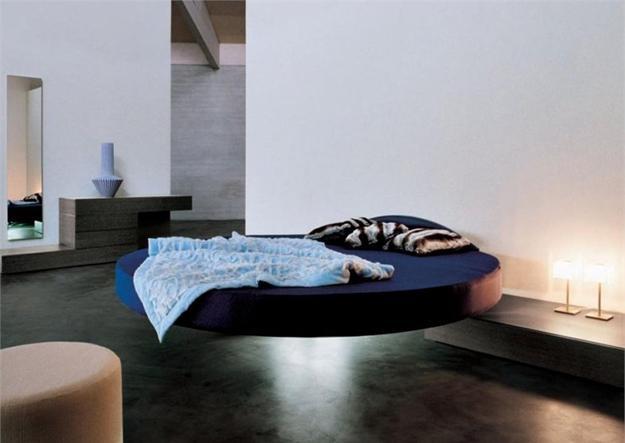 Low bedroom furniture design
8. Low beds reflect the influence of Asian interior decorating styles, giving modern bedrooms an attractive modern look and charming exotic feel.
25 hanging bed designs floating in creative bedrooms
9. Floating in the air bed design
Unique beds that appear floating in the air are one of modern design trends in contemporary beds. Attractive combinations of a light metal frames and wooden elements in rich brown colors create fabulous contemporary beds that look like artworks rather than functional bedroom furniture pieces.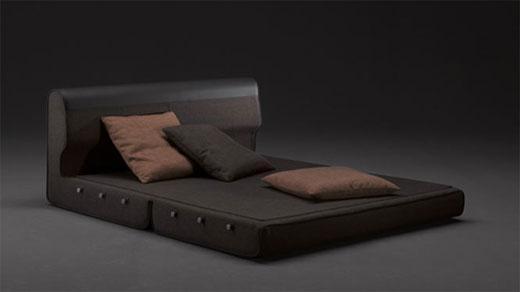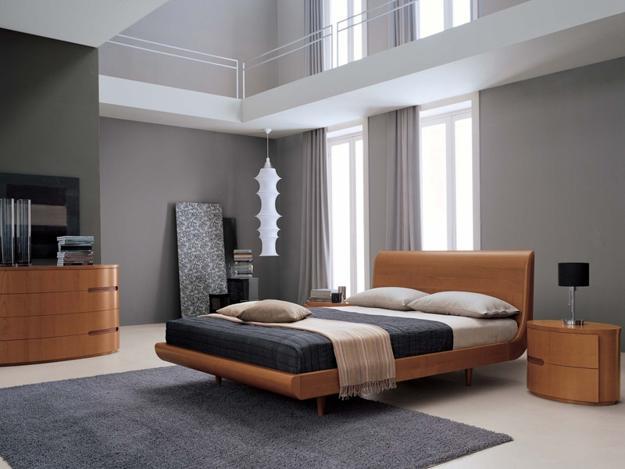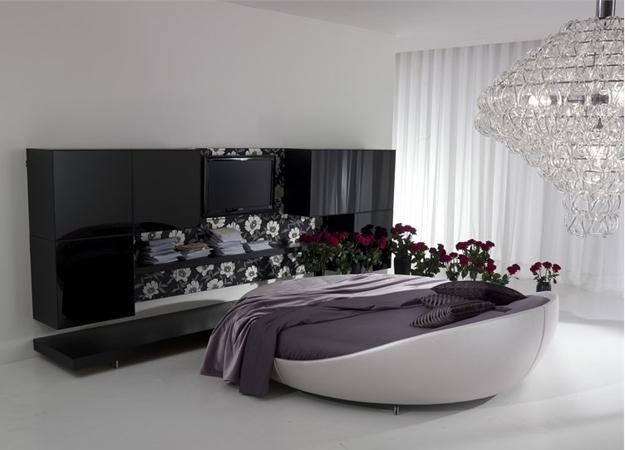 Beautiful wood types, rich finishes and unusual bed design mix into a fascinating combination that adorn modern bedrooms in elegant and exclusive style.
33 small bedroom designs that create beautiful small spaces
10. Masculine beds
Simple and elegant contemporary beds, that are designed in metallic and dark brown, gray or black color tones, blending metal parts with wooden elements and featuring sleek form and straight lines, create a strong masculine energy that add a sense of power and calmness to modern bedroom decorating ideas.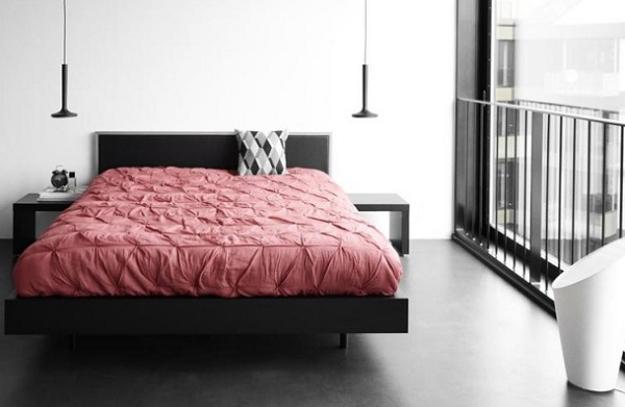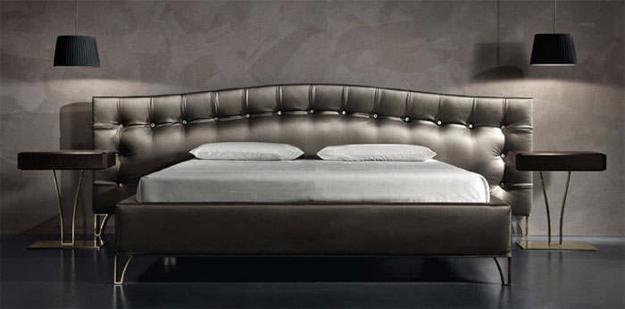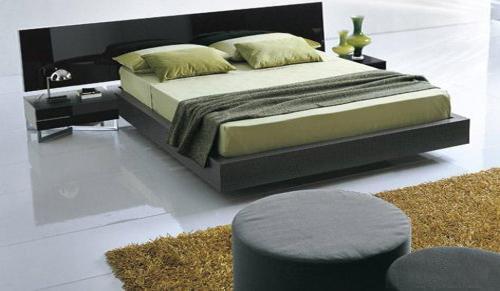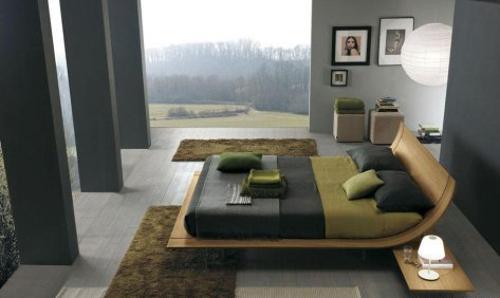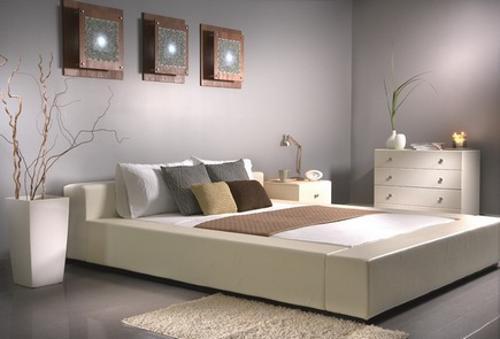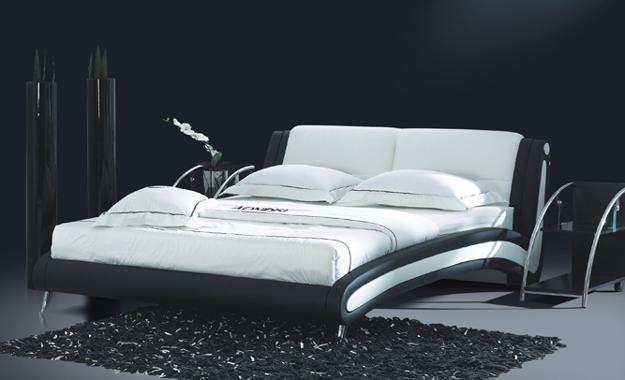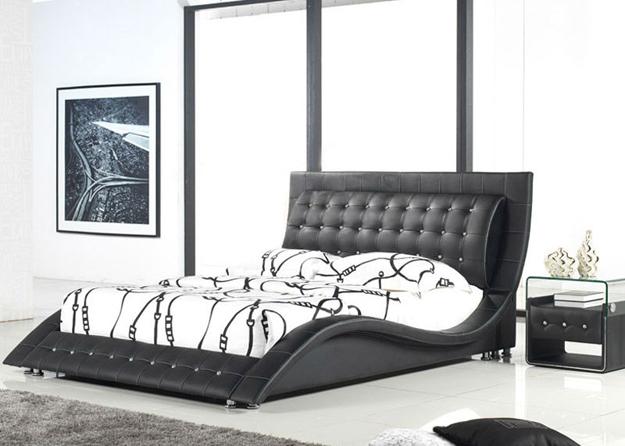 Here is a new design concept of Ibis Hotel in Sao Paulo, Brazil. The contemporary and original interior design invites everyone...
and enjoy free articles sent to your inbox