Smart Space Saving Ideas for Small Bathroom Design and Decorating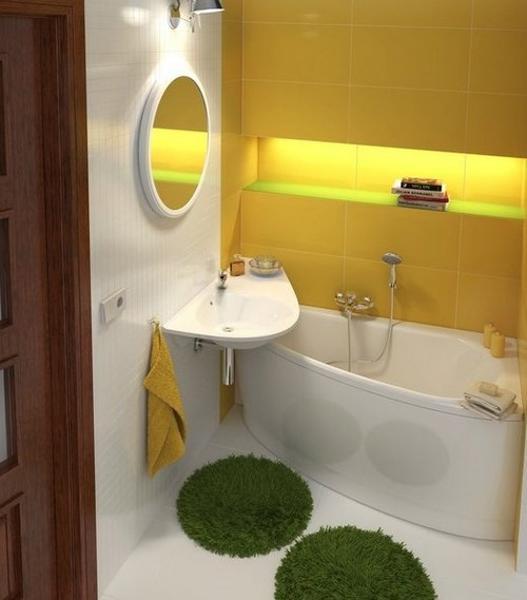 Compact bathtub with integrated sink and shower for small bathroom design
Space saving ideas can transform even small bathroom into visually larger, brighter and more comfortable room. Good organization, space saving furniture for small spaces, light colors, contemporary bathroom fixtures and elegant furnishings create beautiful, functional and stylish small bathroom that looks spacious and modern. Here is a collection of tips and small bathroom design ideas that Lushome brings to inspire readers add style and light to their bathrooms.
Effective storage spaces and modern furniture for small rooms, gorgeous contemporary bathroom fixtures and elegant wall decor are functional and attractive bathroom ideas that help create wonderful bathroom design and decorating, create comfort in everyday life and add value to your home.
Space saving ideas can correct an uncomfortable and small bathroom design layout or create modern small bathroom for your guests. Small bathroom can be very functional with a shower, sink, toilet and space saving storage shelves. Glass doors or light fabric curtains help create visually more spacious and bright small bathroom design.
30 small bathroom remodeling ideas and home staging tips
Small bathroom ideas, 11 retro modern bathroom designs
Small bathroom design ideas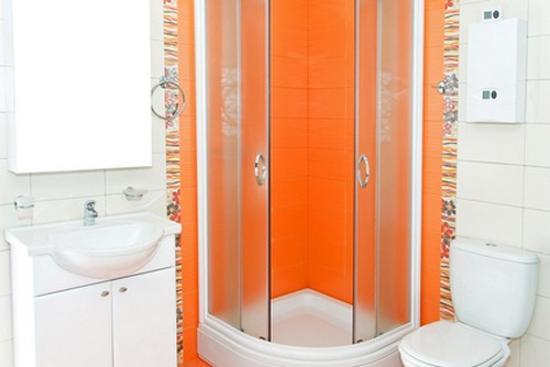 Space saving contemporary bathroom fixtures create more room in small bathrooms. New space saving shower designs with sliding doors are great small bathroom design ideas. Small bathtubs with showers are practical space saving ideas for small bathrooms also. Modern toilets, especially wall-mounted models create more space in small rooms also.
Corner sinks and wall shelves are excellent for practical small bathroom design. Compact bathroom vanities and hanging small bathroom sinks are graceful and elegant ideas for comfortable small bathrooms. Storage shelves, hooks or bathroom towel racks, room heaters and large wall mirrors are other items for functional and modern bathroom design.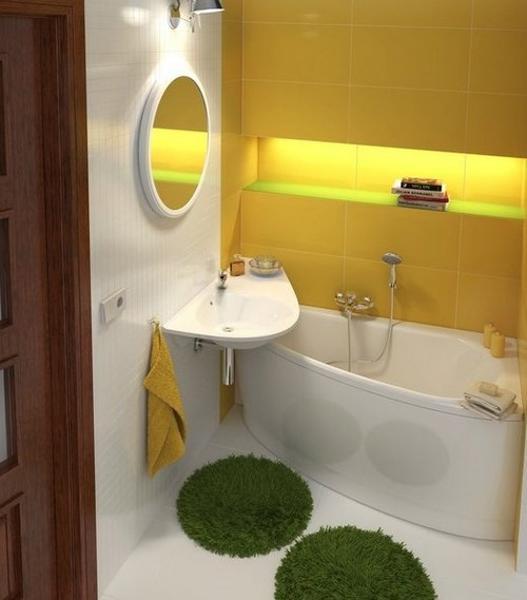 Space saving storage shelves can be placed directly under the sink. You can hide shelves behind the door or in a wall niche, add them to a mirror frame or place them along the wall. Hooks and racks, hanging storage with pockets and wall shelves are wonderful options for saving space in small bathrooms.
Staging home interiors, small bathroom decorating ideas
25 winning small bathroom design and decorating ideas
Storage shelves for small items can be hung above the bathtub or in the shower corner. Metal and wooden shelves look natural, attractive and stylish, improving functionality of small bathroom design and enhancing it with practical and simple storage solutions.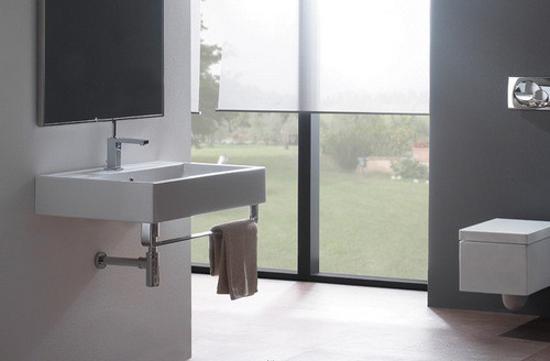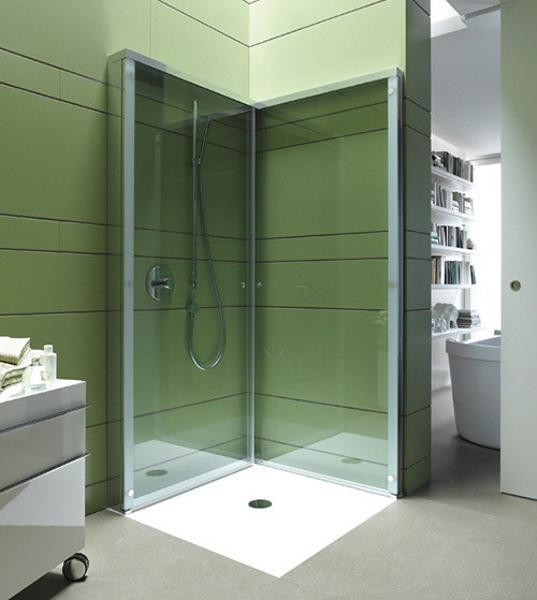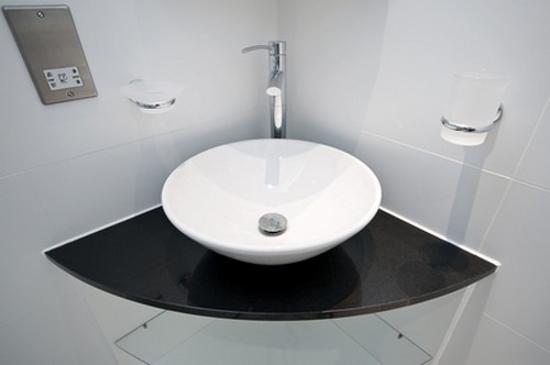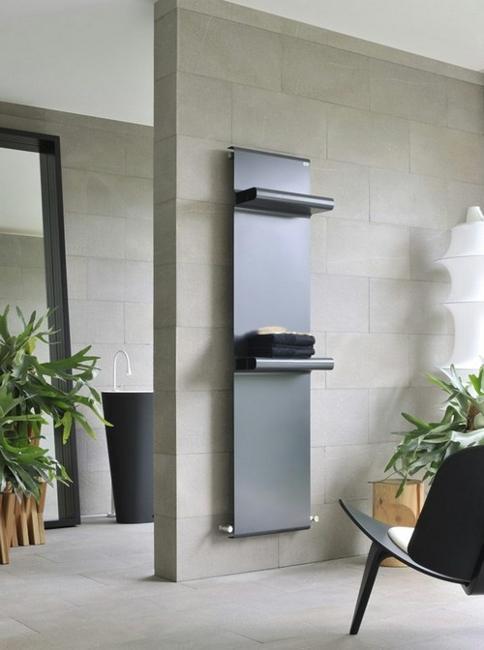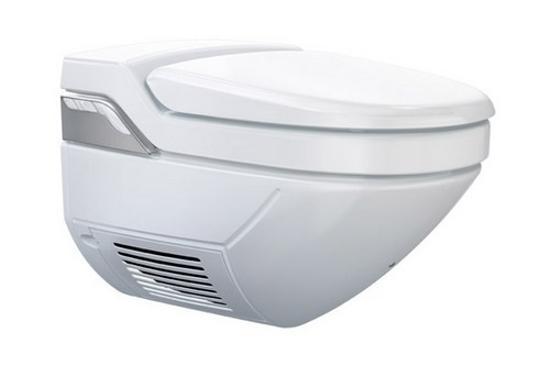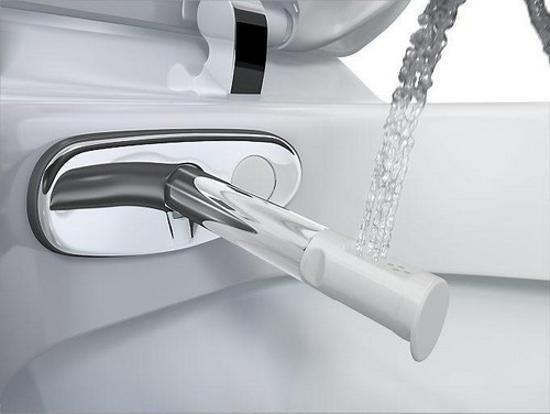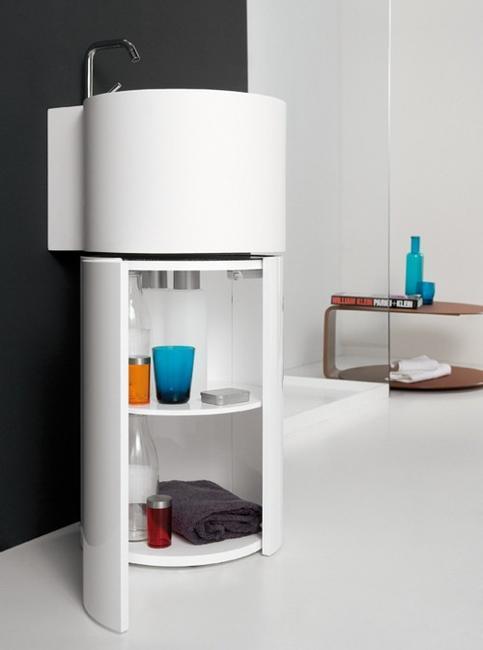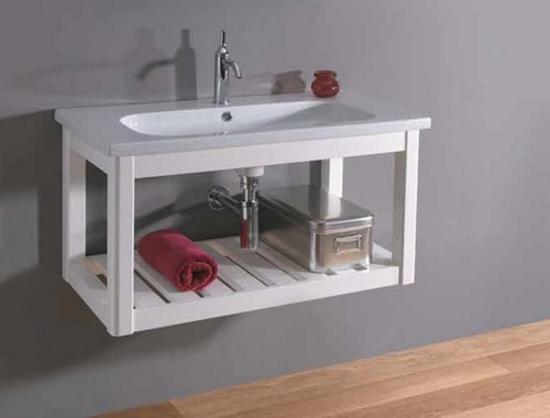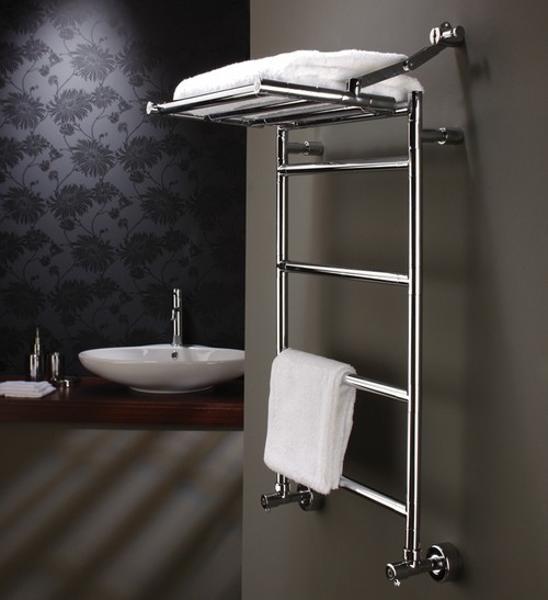 More from bathroom decorating

Wood planks, ceiling beams, mimicking wood tiles are modern ideas for bathroom design. Warm wood texture transforms the functional rooms and...