Modern Apartment Ideas Blending with Interesting Contemporary Layout
---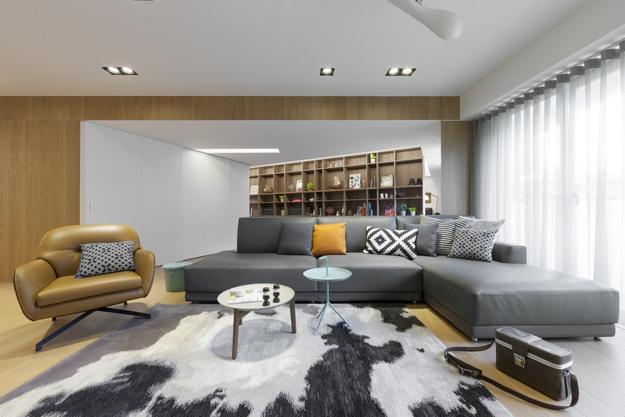 Modern living room furnishings in gray color with yellow accents
Comfortable apartment ideas and interesting layout create this bright and spacious home decorated in simple and elegant contemporary style. Modern interior design ideas include large shelving units and open bedroom and bathroom design that add to an airy feel of this apartment in Taiwan.
Created by KC Design Studio, www.kcstudio.com.tw/, the apartment features living spaces in irregular shapes that are transformed into stylish rooms with creative interior design and inviting decor. The modern interiors provide an attractive and functional home, enhanced with practical elements.
Spacious interior design with large windows invite daylight and bring fresh air into modern living spaces.The designer built customized wooden shelves, allowing the inhabitants to put all their favorite objects and collection items on display. The L-shape apartment layout includes two functional zones: the living room with contemporary kitchen and dining area and open bedroom and bathroom unit.
Black, white and yellow color combination for contemporary apartment decorating
Small apartment decorating with light cool colors, contemporary apartment ideas
Modern apartment ideas and open bedroom layout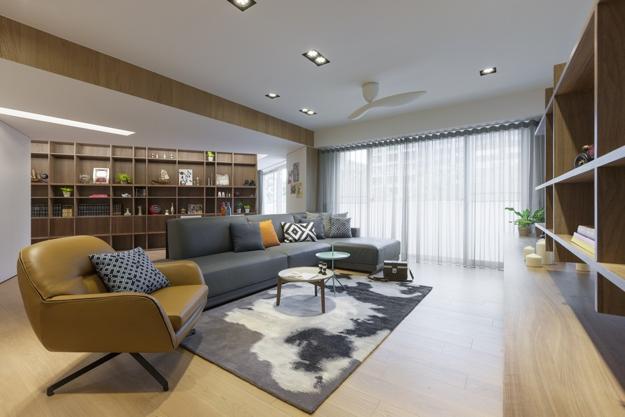 The bedroom design features an unusual and interesting open plan layout that includes two functional zone for sleeping and the bathroom.
White color, light wood floor and wooden wall panels create a seamless transition from the living room to the bedroom and bathroom, while enhancing modern apartment ideas with natural materials and pleasant color palette.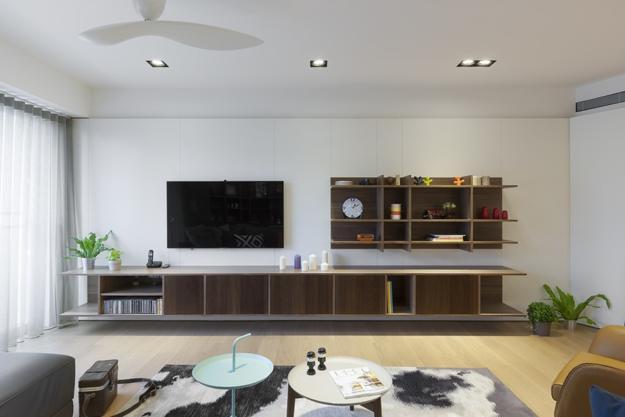 Wooden elements brings warmth and balance into modern interior design and add elegant chic to contemporary apartment ideas, creating friendly living spaces that are personalized and interesting.
Fresh contemporary apartment ideas in creative minimalist style
Contemporary apartment ideas soften with rustic wood and country home decorating colors
Soft brown color shades of natural wood, combined with white decorating, create peaceful and relaxing atmosphere and add softness to stylish contemporary apartment ideas.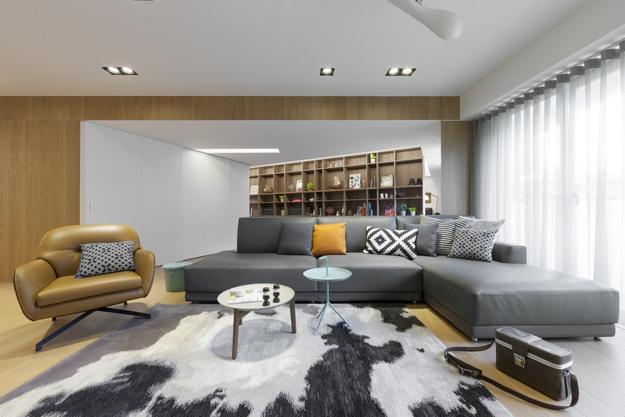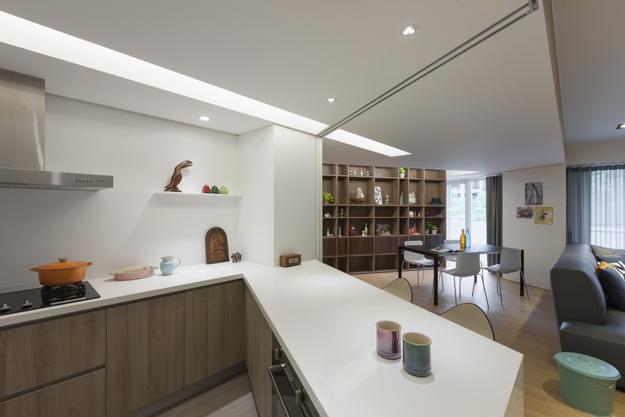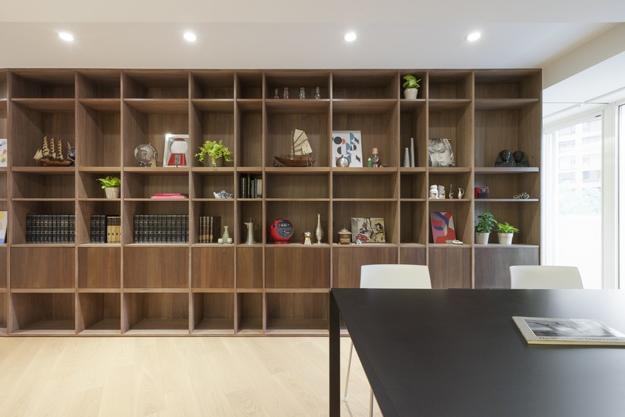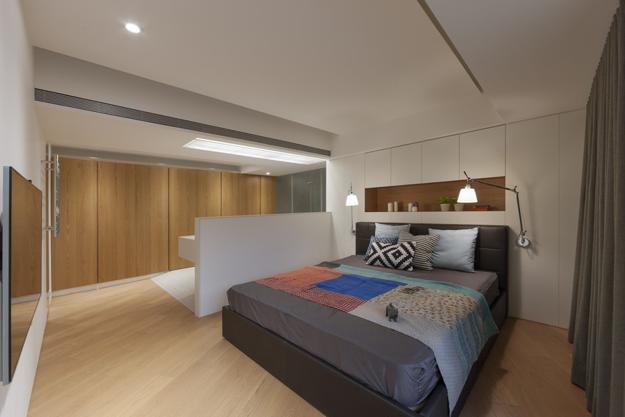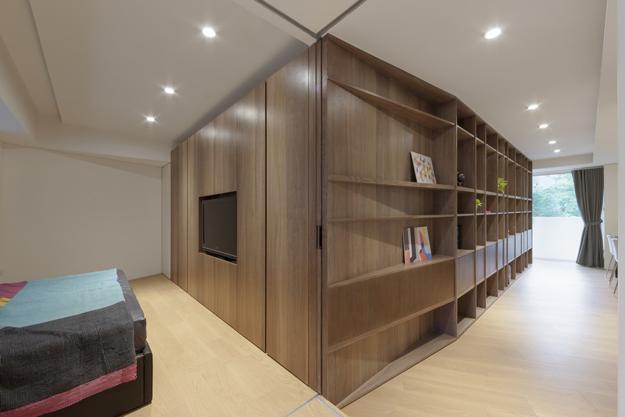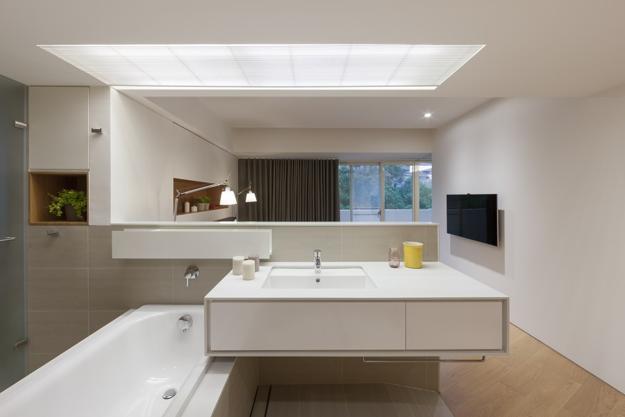 Photography by Ivan Chuang

Modern houses with original roofs look unique and spectacular. A roof is a functional architectural element that adds personality to a...