55 Bathroom Remodeling Ideas to Brighten Small Spaces, Modern Bathroom Colors

Bathroom Ideas

Interior Design Ideas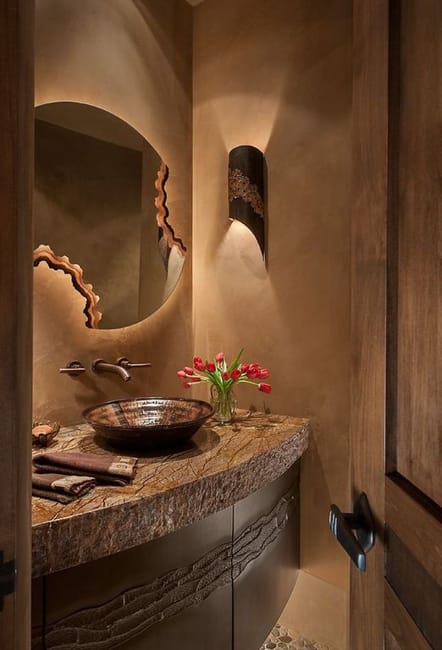 Small bathroom design, original details, round sink, creative wall mirror, beautiful cabinet, wall lights
bathroom decorating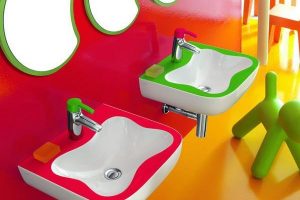 Bathroom trends in design and decorating bring colorful solutions into modern interiors. Pastels and bright color schemes are stylish bathroom remodeling ideas and the latest trends in decorating small spaces. Colored bathroom fixtures come back, provoking controversial discussions, but brightness and originality are modern bathroom design trends that everyone loves. Colorful accent wall decoration, space-saving features, and colorful bath accessories are popular bathroom remodeling ideas.
The latest trends in modern bathroom design add eye-catching decorative accents to big and small spaces. An accent wall, floor mats, shower curtains, bath towels in vibrant colors, or a colored bathtub and a sink are modern ideas to refresh and style bathroom design. Elegant light shades and pale tones celebrate the beautiful soft pastels. Rich blue and green colors are perfect choices for modern bathroom decorating also.
Bathroom trends, modern bathroom remodeling ideas
Home staging tips, bathroom remodeling ideas
Small bathroom design ideas to maximize spaces
Modern bathroom design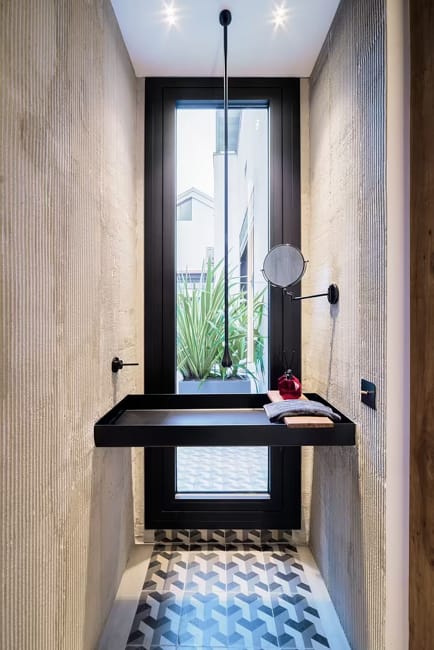 All warm shades and natural wood feel relaxing and calming, offering fabulous bathroom remodeling ideas. Comfortable and beautiful natural interior design materials and rich room colors give chic touches to airy and small spaces. Elegant metallic accents add to the luxurious look of modern bathroom design.
Stylish bathroom remodeling ideas and home staging tips
Space-saving ideas, layouts for small bathroom remodeling
The combination of the matte finish of bathroom features and glossy textures of decorative accents create an exciting mix for modern bathroom design.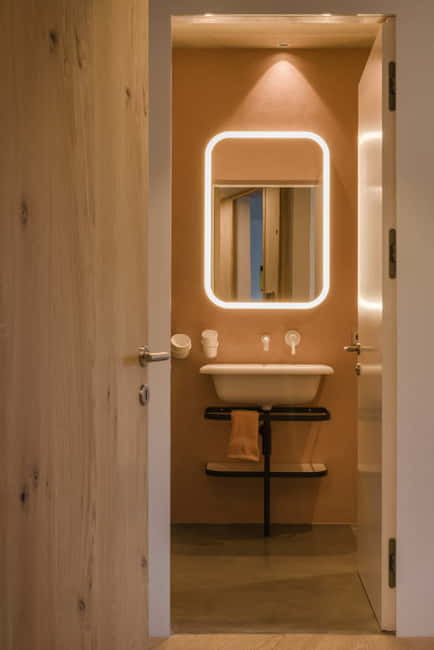 Modern bathroom colors
Modern bathroom design is elegantly peaceful but personalized with unique accents. Bathroom wallpaper with green leaf patterns, light wall paint colors, stylish tile designs, accents in soft tones, colorful details, large windows, and modern bathroom lighting fixtures are current bathroom design trends.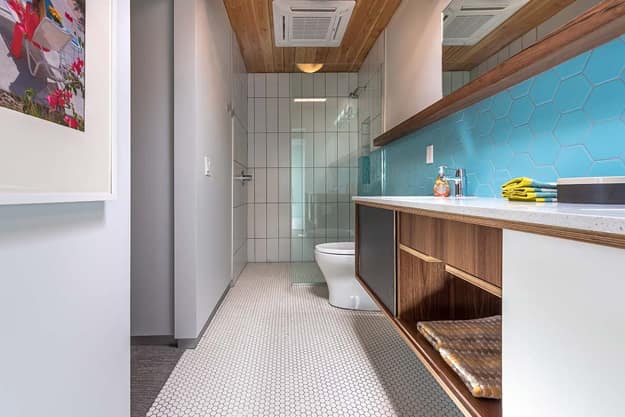 Clutter-free, functional, and comfortable bathroom design in minimalist style, spiced up with colorful bath accessories, offers fabulous bathroom ideas to personalize modern interiors. White decorating ideas are timelessly stylish bathroom remodeling ideas for small spaces.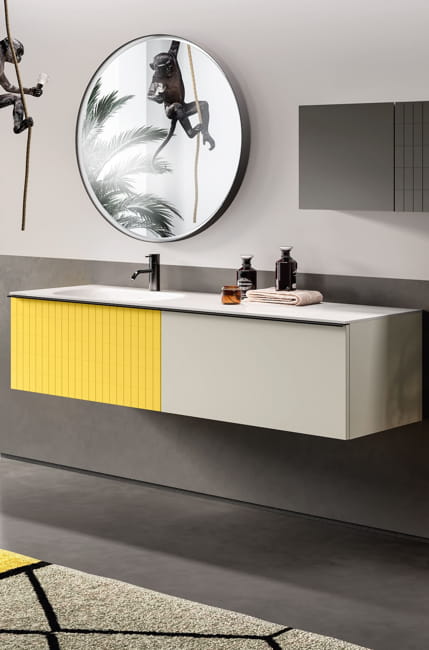 Contemporary bathroom design
Contemporary bathroom remodeling ideas include a mix of clean lines with new shapes and geometric decoration patterns. Minimal details and a few colorful accents create a bright bathroom design in a minimalist style. Wood elements, stone, ceramic, and white decorating ideas with black or gray color tones help add interest to modern bathrooms and create depth in small spaces, celebrating a free-of-clutter, minimalist style.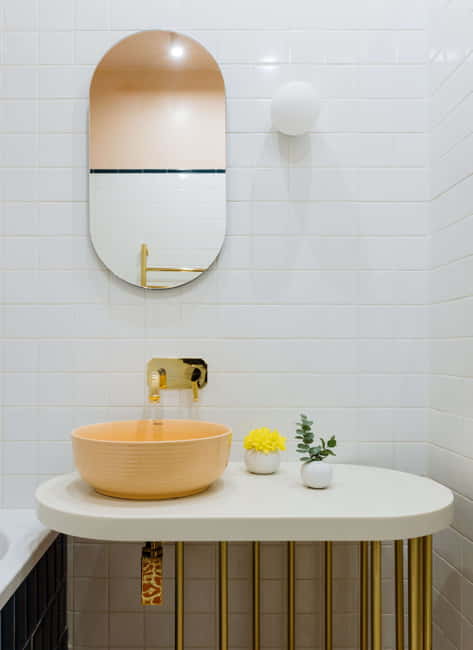 Stylish bathroom colors are perfect for lifting moods with tasteful accents. Attractive hues and soft pastels color refresh bathrooms elegantly and with sophistication. Muted color design enhances a relaxing, peaceful, and welcoming atmosphere and helps bathroom remodeling turn functional rooms into quiet sanctuaries with a spa-like feel.
Space-saving ideas
Space-saving ideas stretch small bathroom interiors visually, improve functionality, and increase comfort.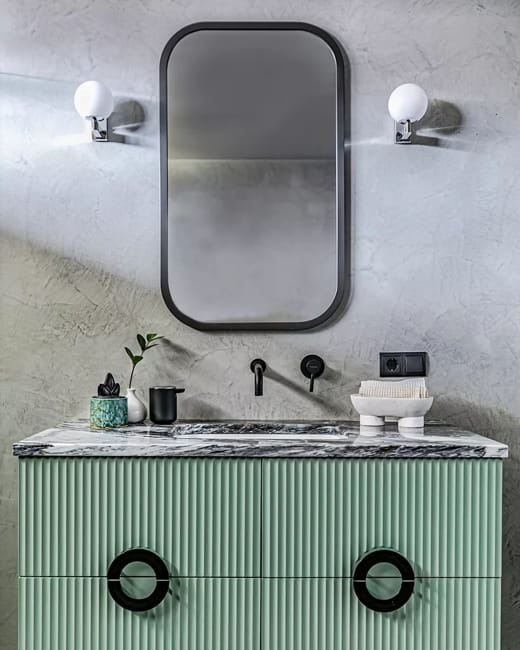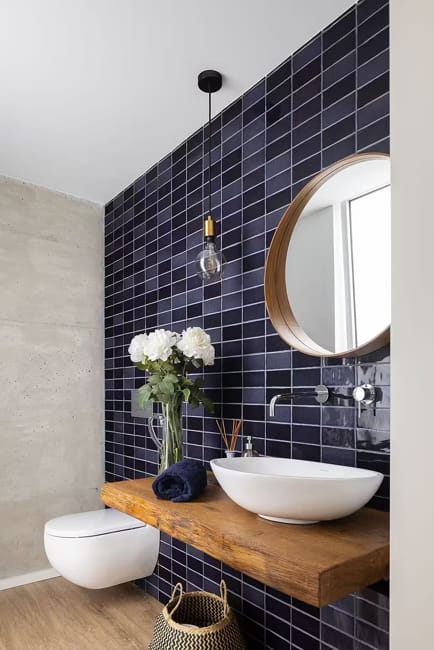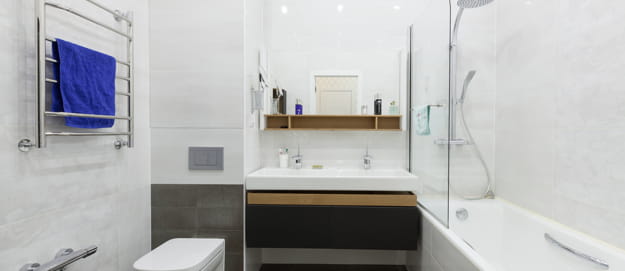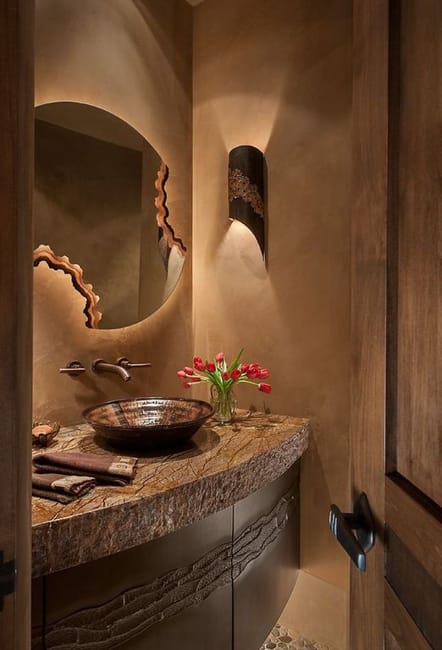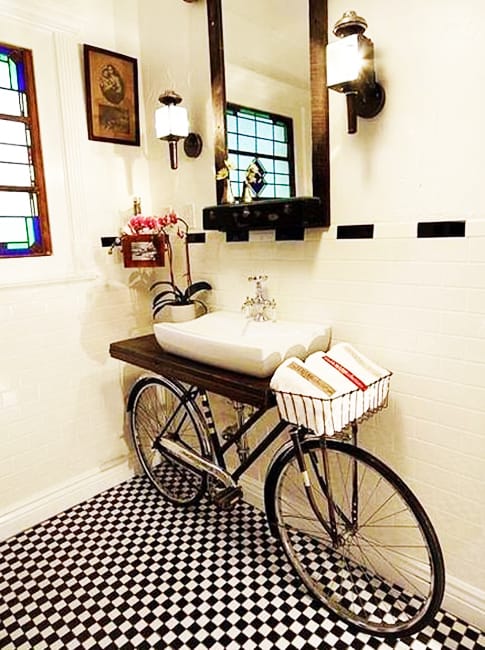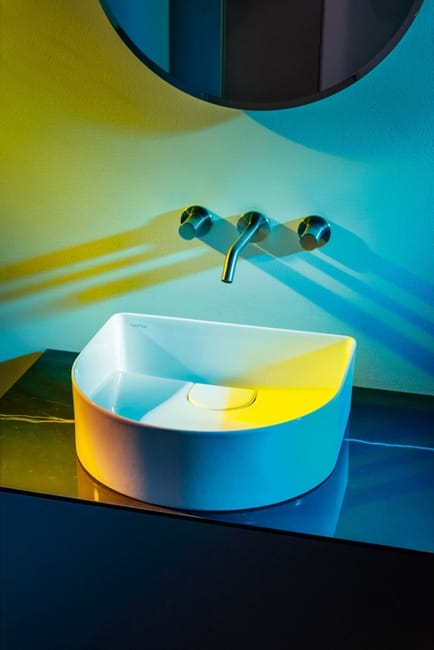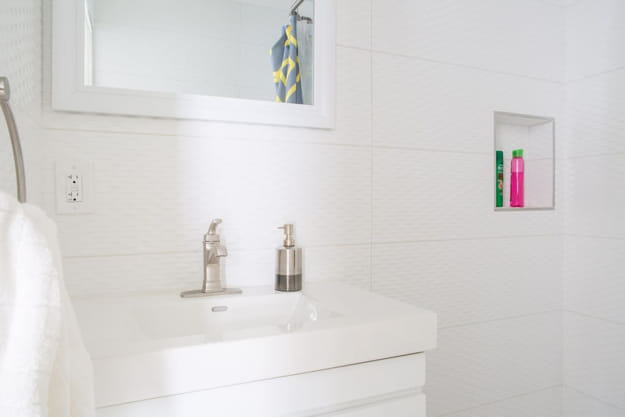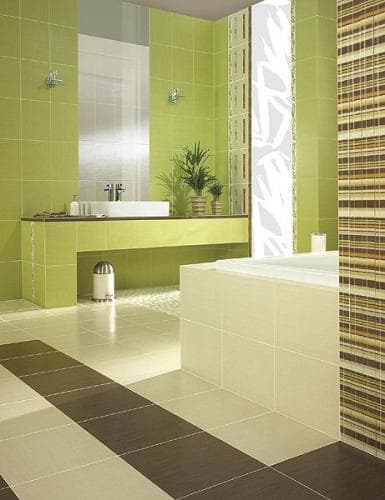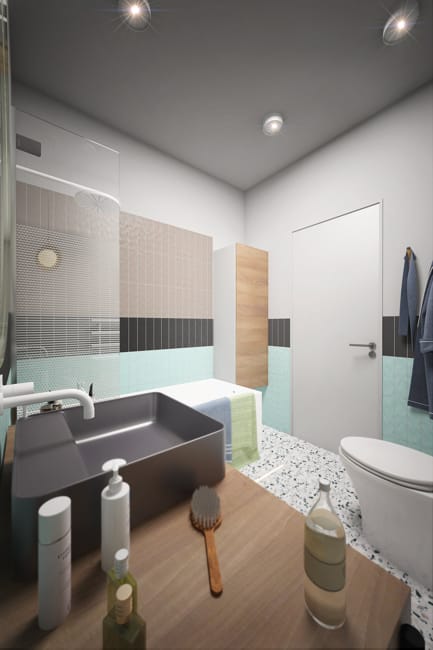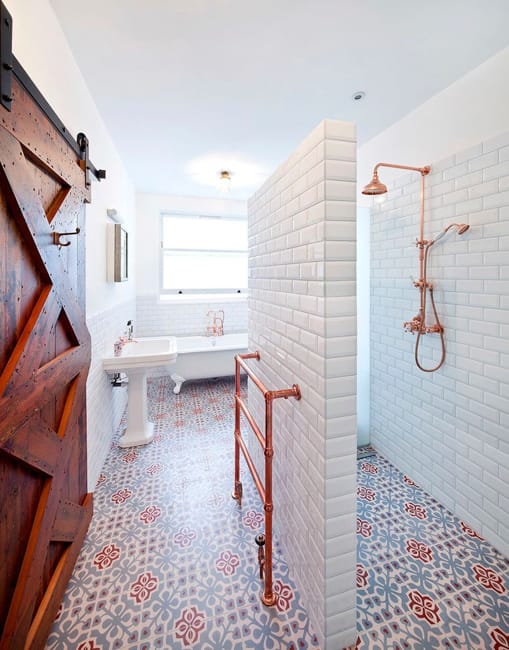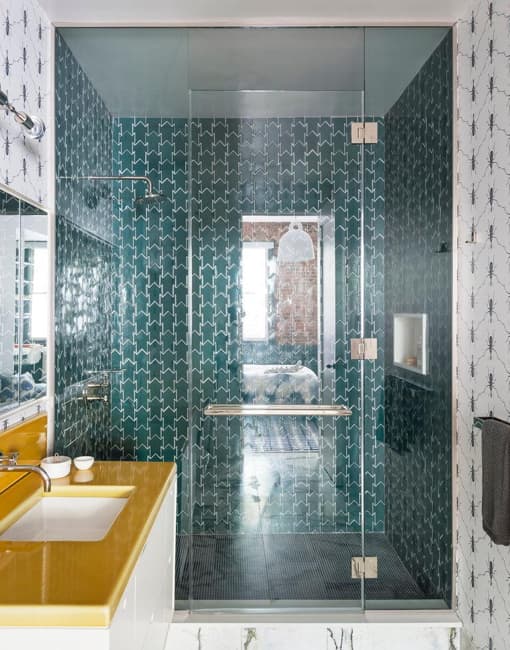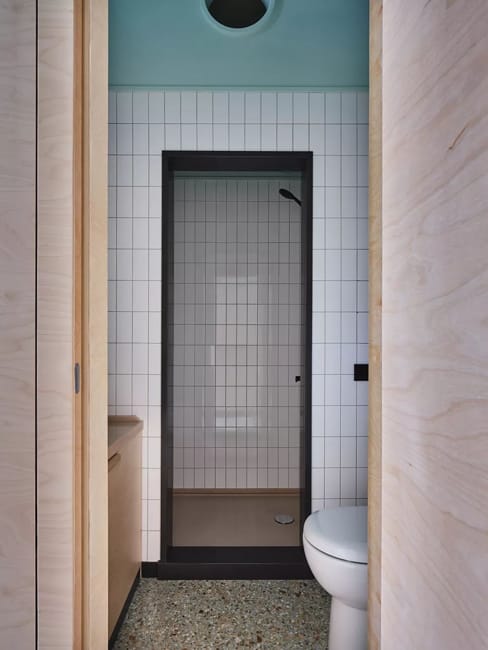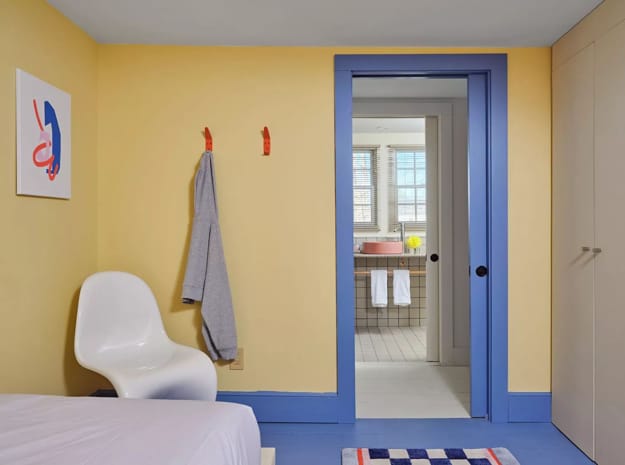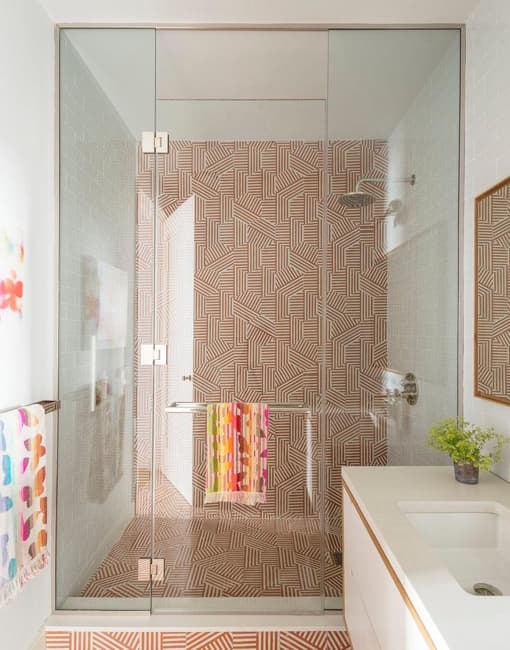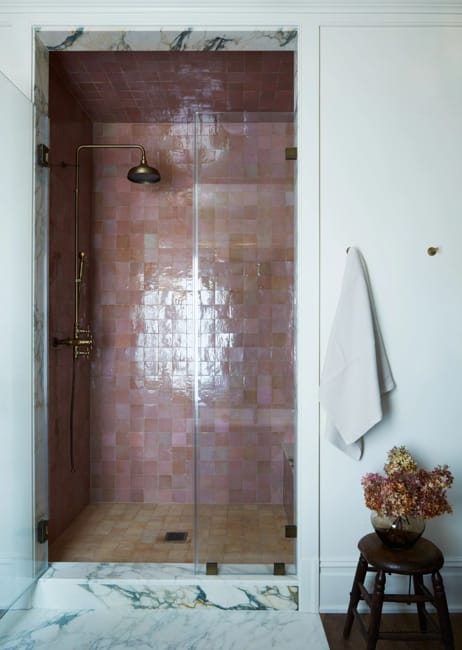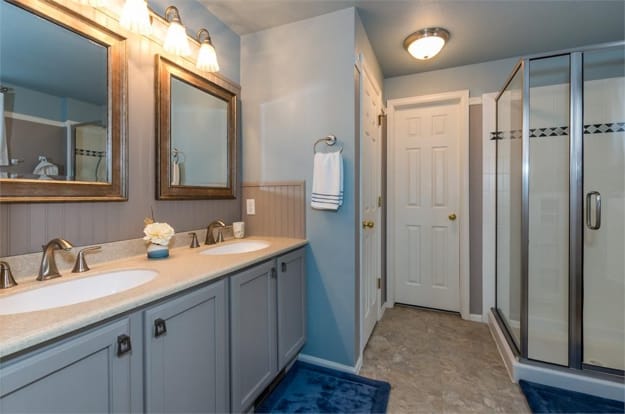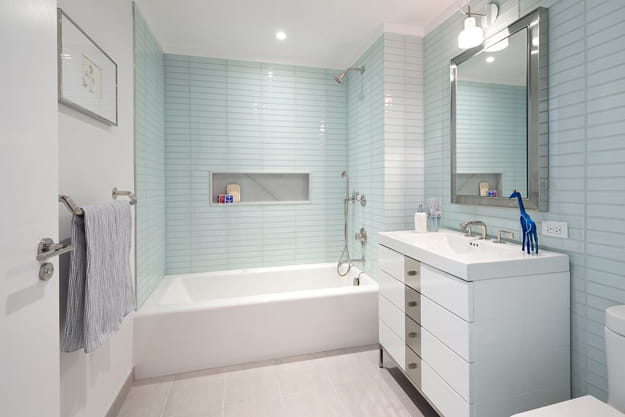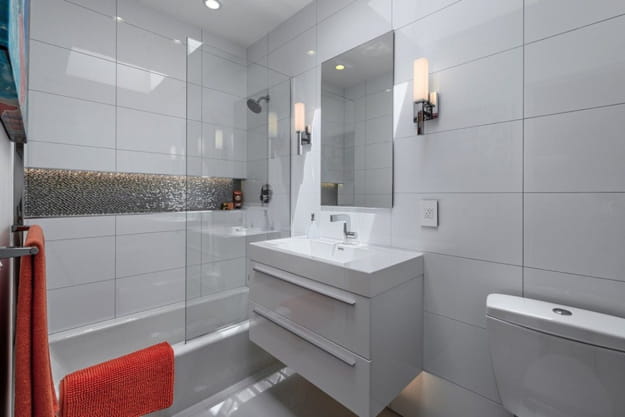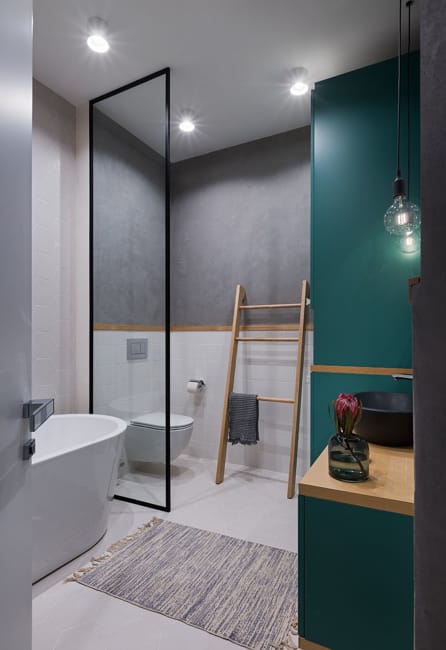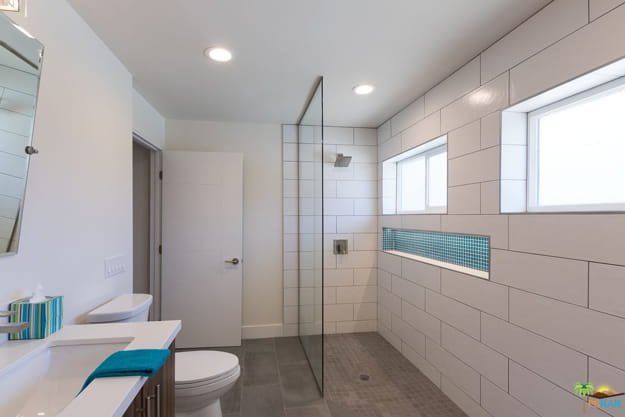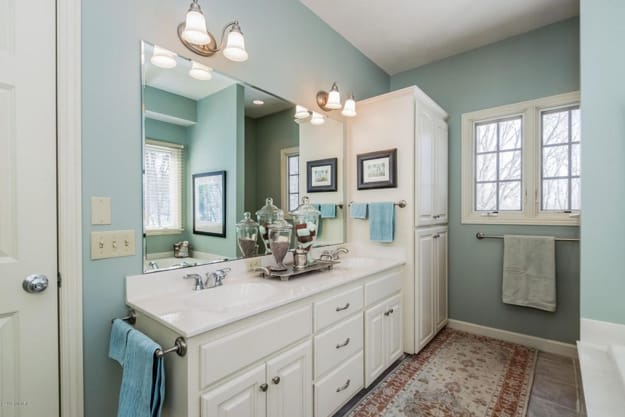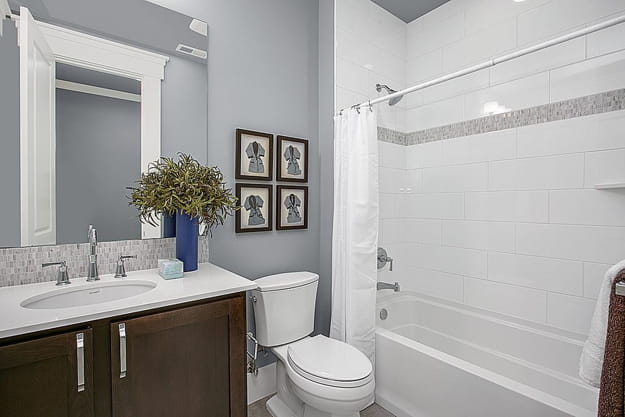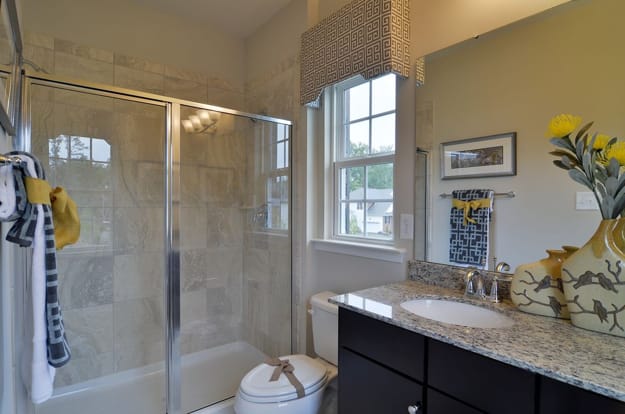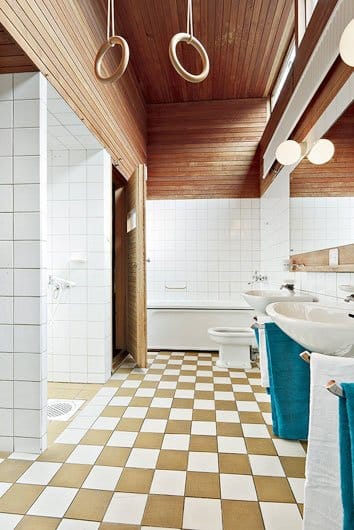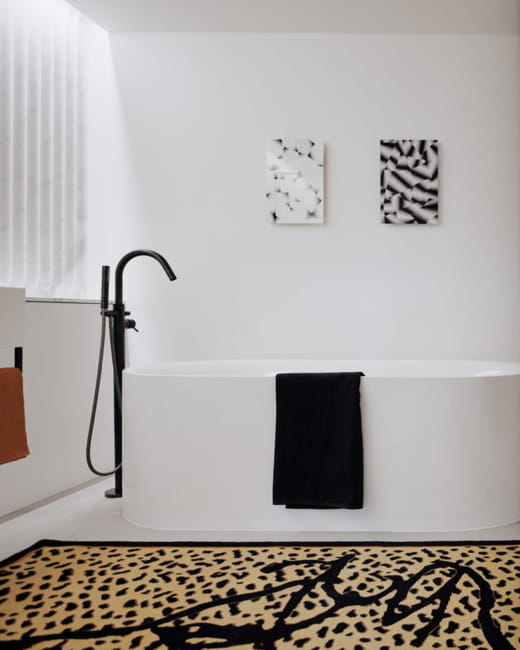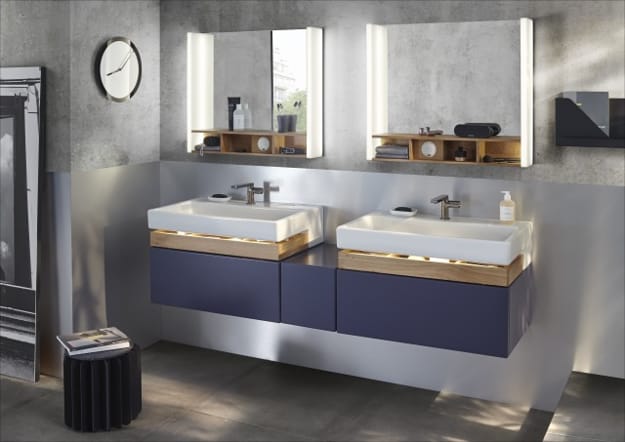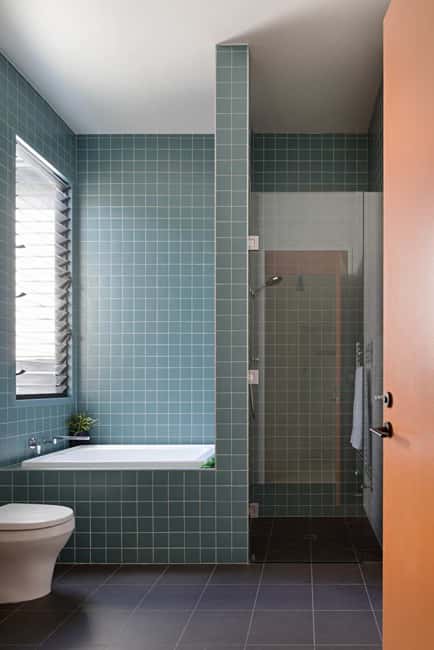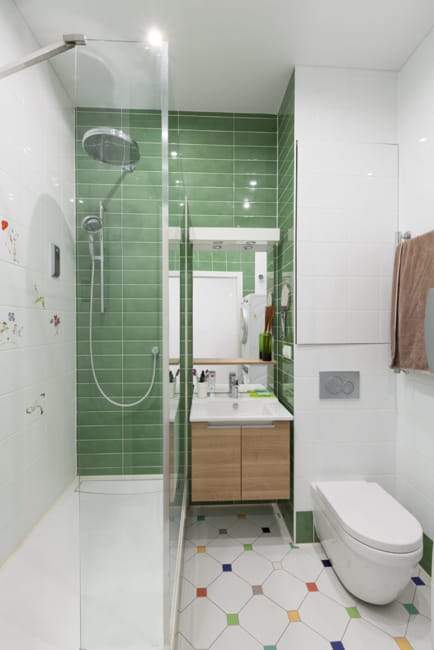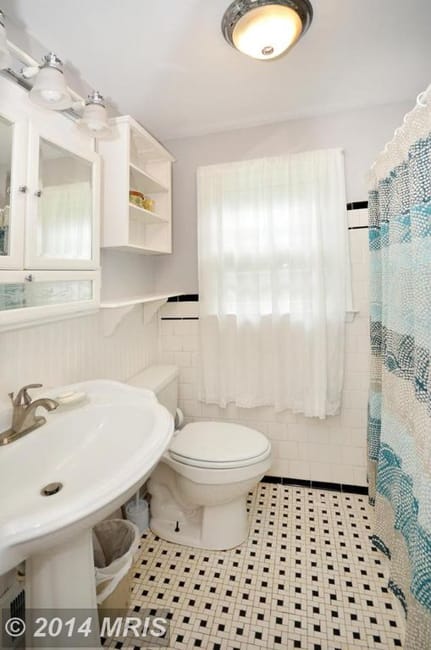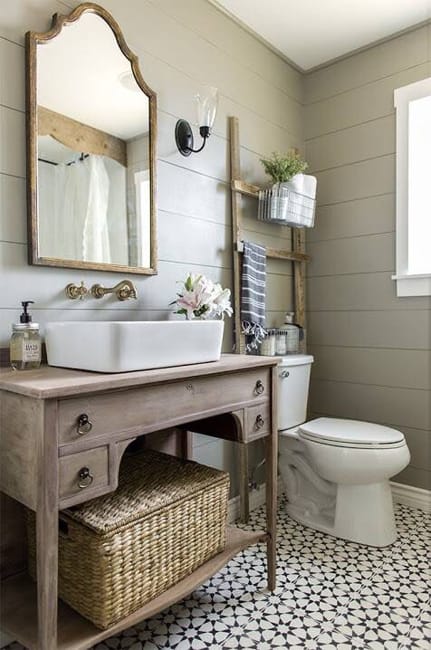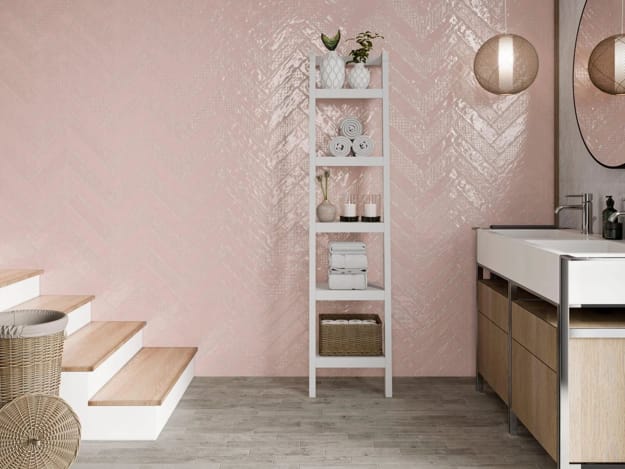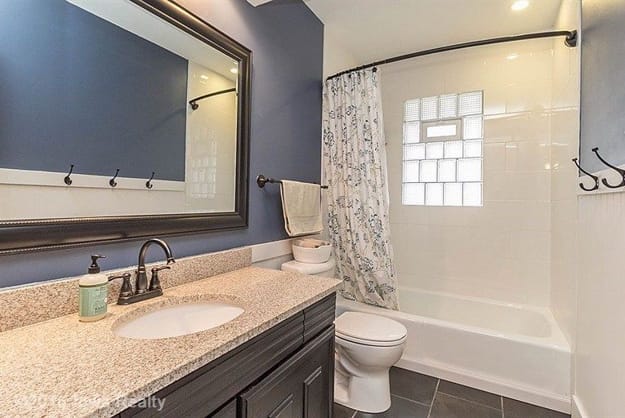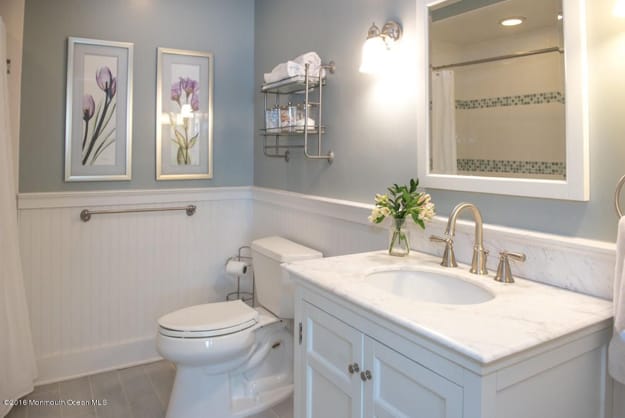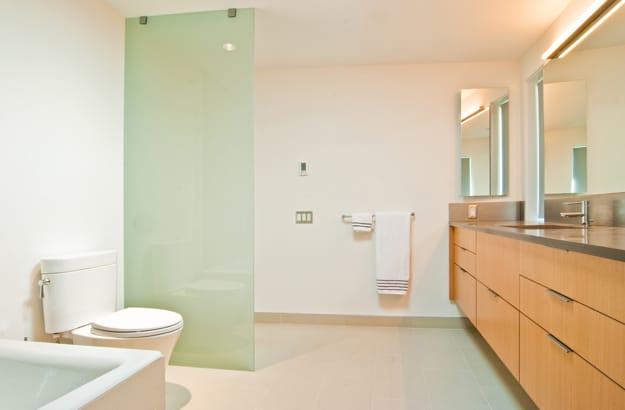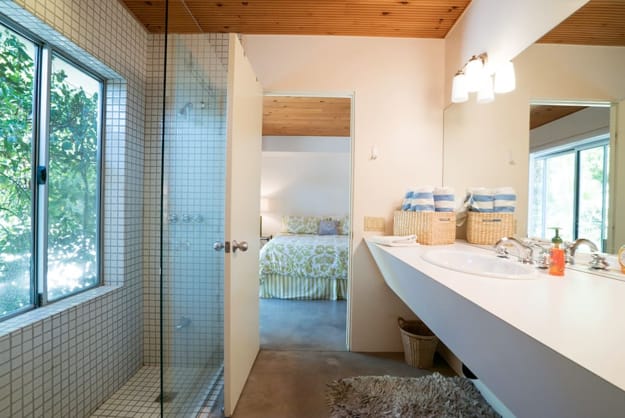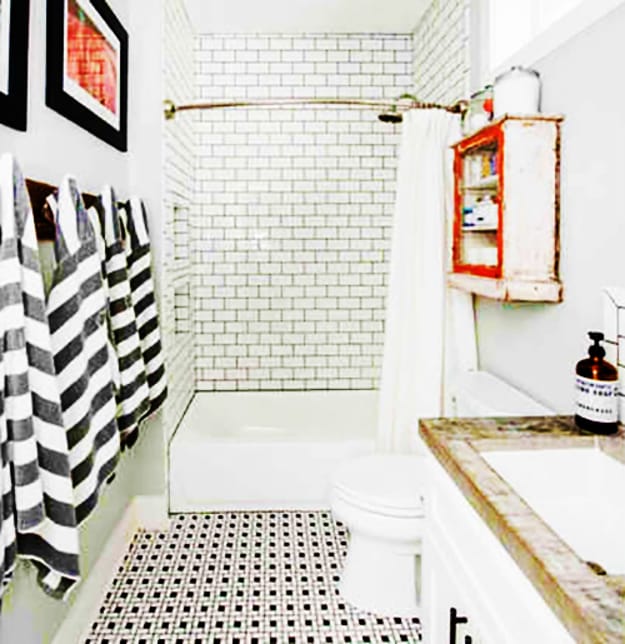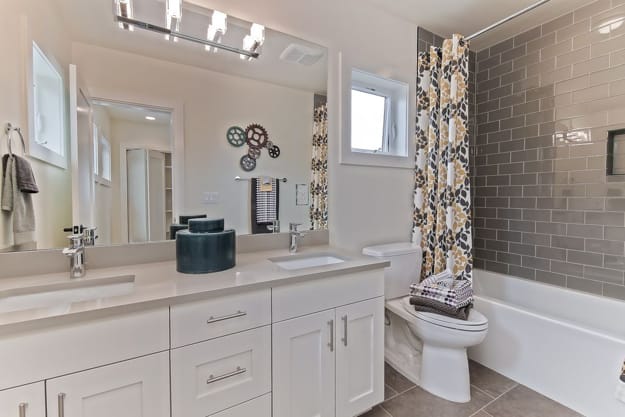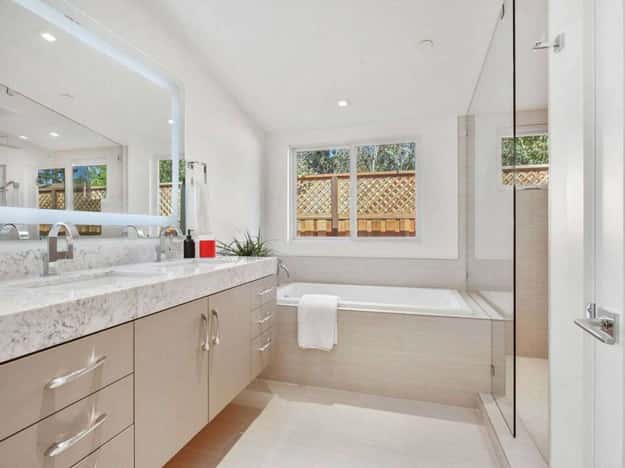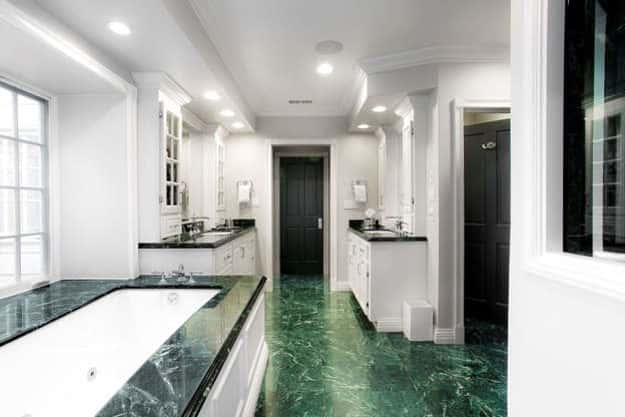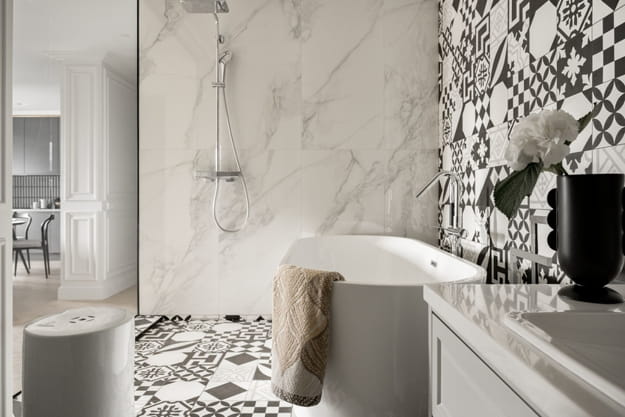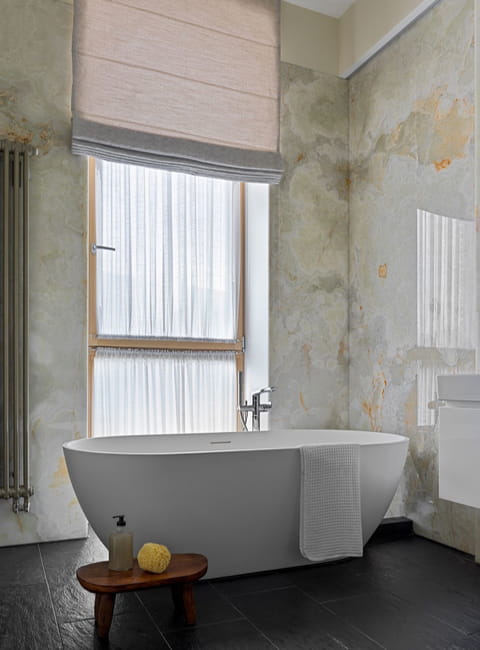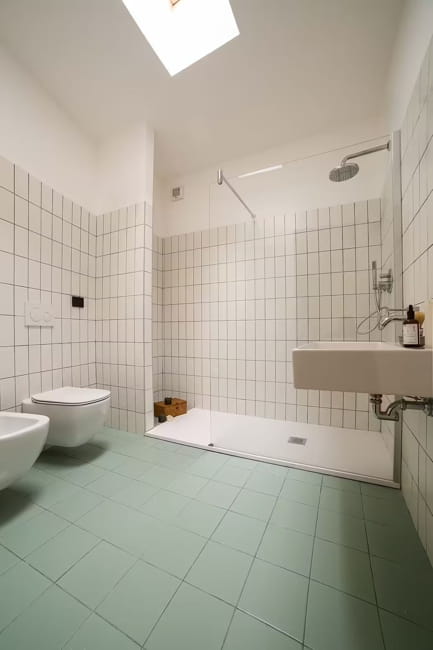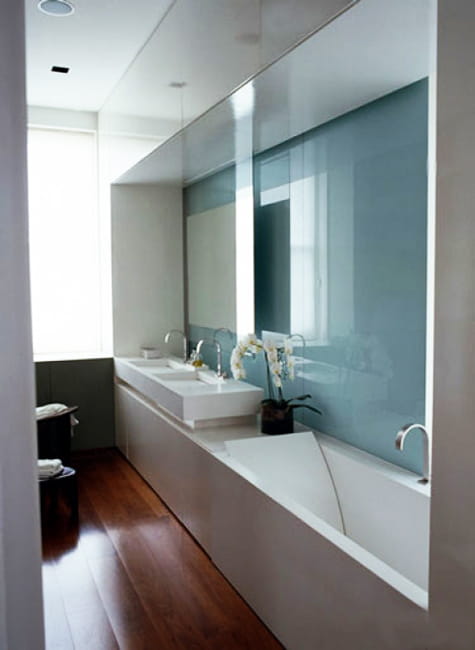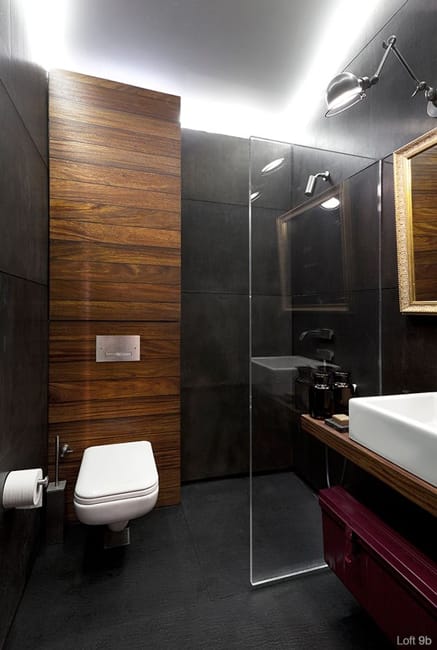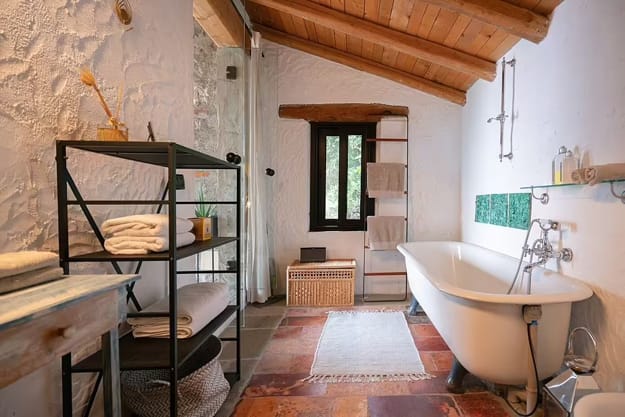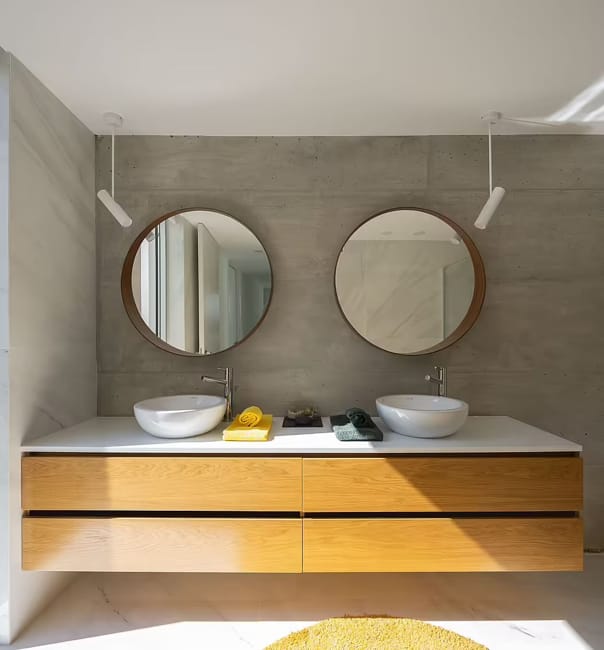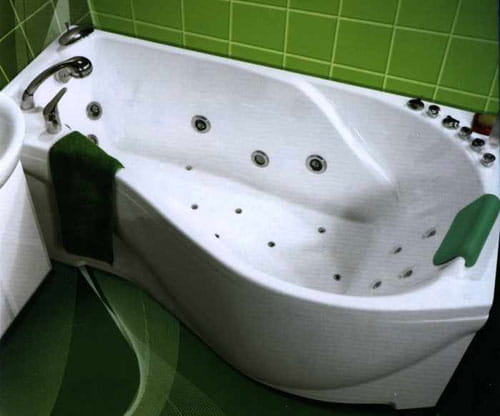 Warm metal accents are easy to incorporate into modern kitchen designs. Metal lamps, hardware, metal tiles, elements of kitchen designs will...
and enjoy free articles sent to your inbox