Contemporary Apartment Ideas Soften with Rustic Wood and Country Home Decorating Colors
---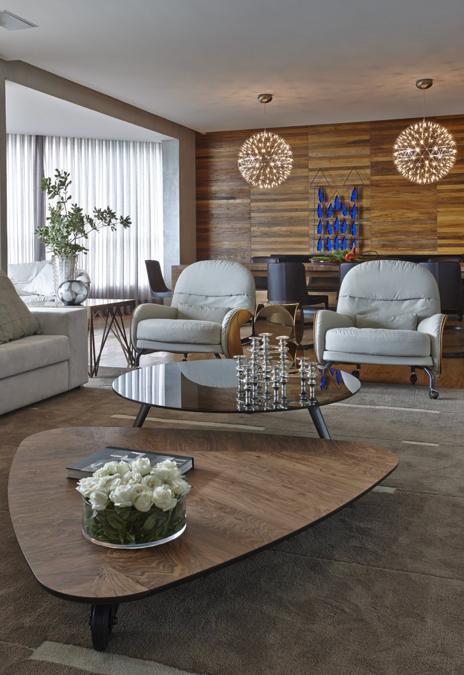 Balcony redesign creating a dining area with a beautiful view
Modern interior design ideas that blend concrete with rustic wood look stylish, warm and very comfortable. Natural wood, leather, gray color tones and brown colors are warm and beautiful apartment ideas that create a stylish and inviting urban home. LA Apartment is designed by David Guerra and located in Belo Horizonte, Brazil.
The walls that divided the living room from the balcony were demolished, and the balcony became a gourmet bar/kitchen that can be used for entertaining with friends or a quick breakfast in a room with a view of the mountains.
Linen upholstered furniture, a sofa, chairs and a vintage armchair add a relaxing feel to living room design. A small contemporary fireplace makes a nice decorative accent to living room wall design. Stunning luxury apartment ideas blend rustic wood and concrete, natural building and decorating materials with new technologies.
Modern apartment ideas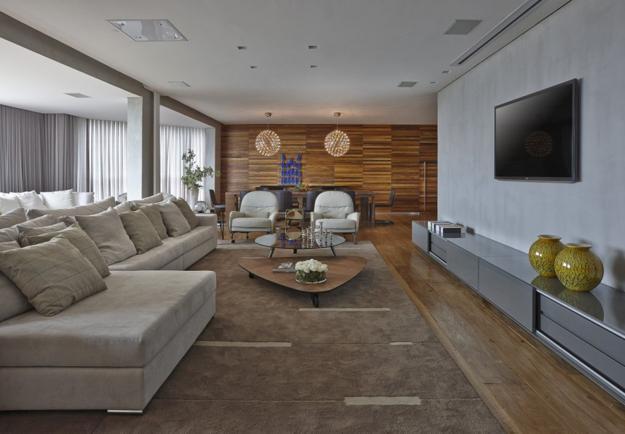 Cozy and comfortable apartment ideas use natural home decorating fabrics, – wool, natural linen and leather in neutral color tones and brown colors. Soft and pleasant honey, whisky and chocolate brown colors look spectacular, harmonious and inviting with rustic wood texture, gray color tones of concrete, stone and stainless steel.
Silver, light gray, light brown and warm yellow colors of metal elements, bronze, mirrored surfaces, glass and acrylic are combined to create impressive and stylish rooms that offer comfort and elegance.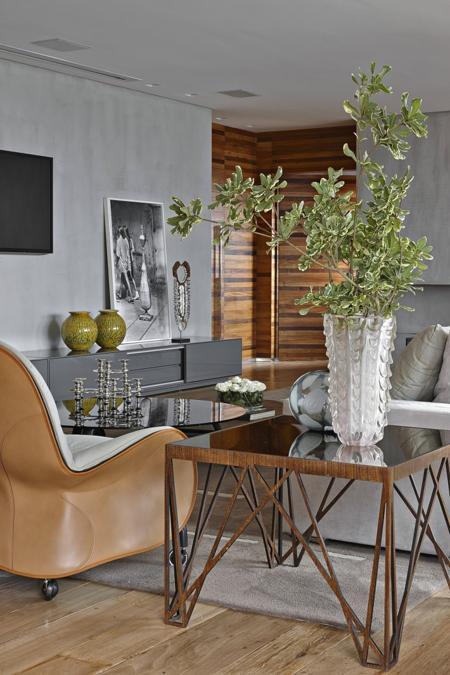 Modern apartment ideas are about practical, functional and contemporary lifestyle. These beautiful apartment ideas bring the coziness of country home decorating into the modern urban home. Rustic wood and brown colors, natural fabrics and comfortable interior design create gorgeous modern rooms that feel nostalgic, familiar and cozy.
10 home redesign ideas, room extension with small balcony
Breathtaking interior design and decor of luxurious apartment in Moscow
Luxury apartment ideas showing contemporary interior design with strong personality
The cozy, welcoming, relaxing and warm ambiance of country home decorating turned contemporary interior design into a welcoming modern home. Elegant modern ideas with comfortable interior decor, country home decorating colors and textures created cozy rooms that remind of weekend country homes. The mix of rustic wood and concrete adds an interesting contrast.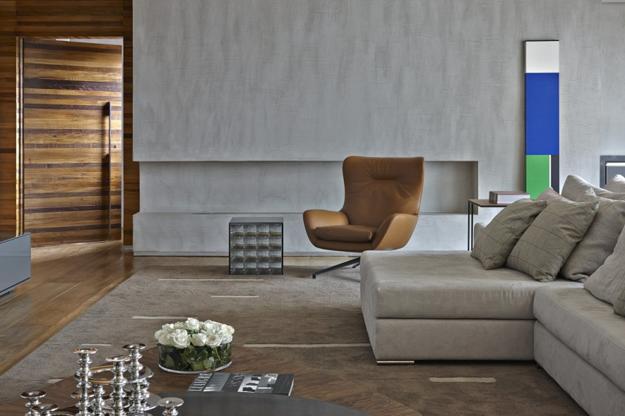 Comfortable, relaxing and fancy interior design and decor skillfully blends rich color accents and modern furniture into contemporary apartment ideas, presenting wonderful Brazilian designs by Sergio Rodrigues, Pedro Useche, Frederico Cruze and international designs like De Padova, Minotti of B&Bitalia, Maxalto, Muuto and Mooi.
Luxury apartment ideas present customized modern designer home
Unique apartment building with private pools on balconies
Interior design with reclaimed wood and rustic decor in country home decorating style
Modern living room design, kitchen and the dining area create open and uncluttered, spacious and airy living spaces creating unity and harmony. Neutral color tones and light brown colors beautifully match rustic wood and concrete textures enriching apartment ideas with modern interior design and country home decorating feel.
Balcony redesign and living room furnishings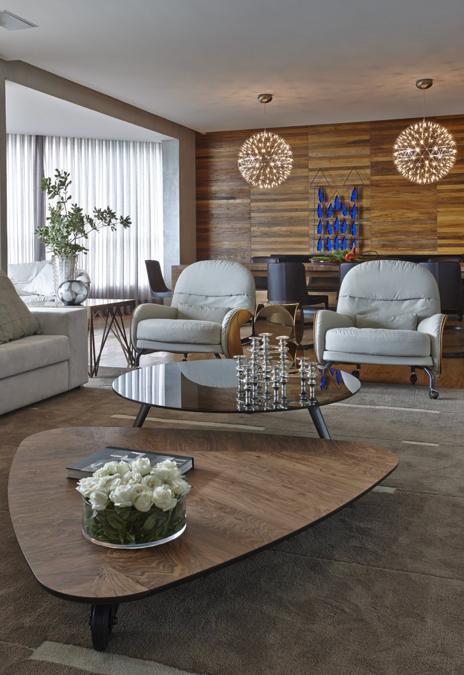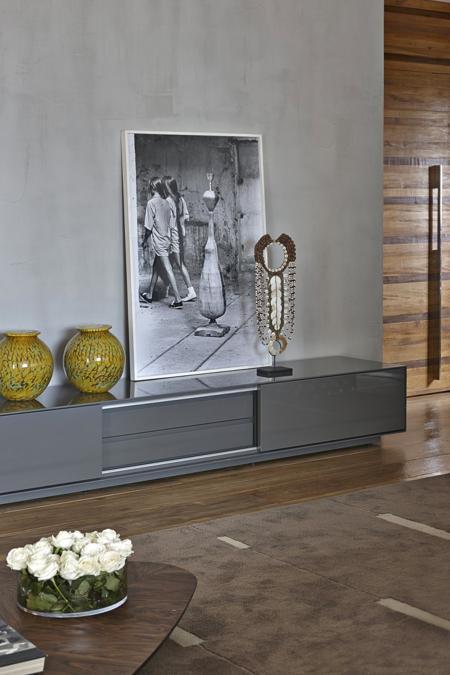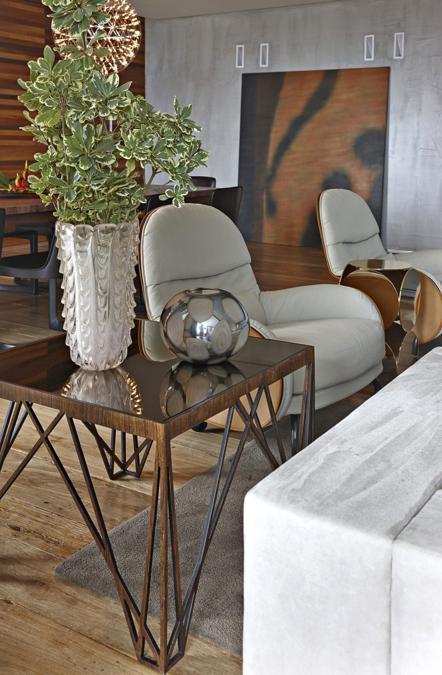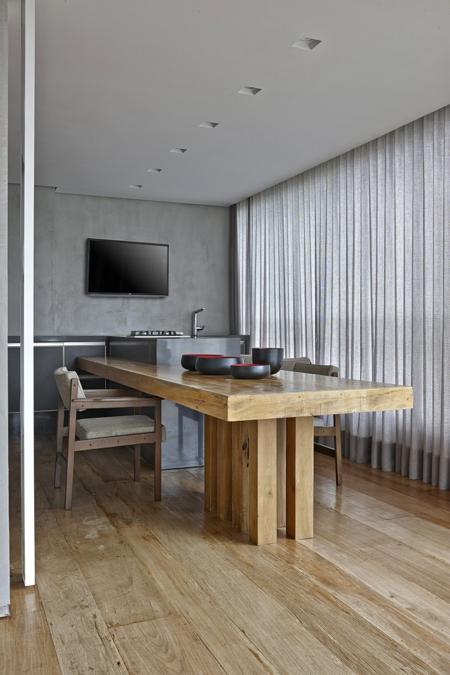 Dining room decorating and contemporary kitchen design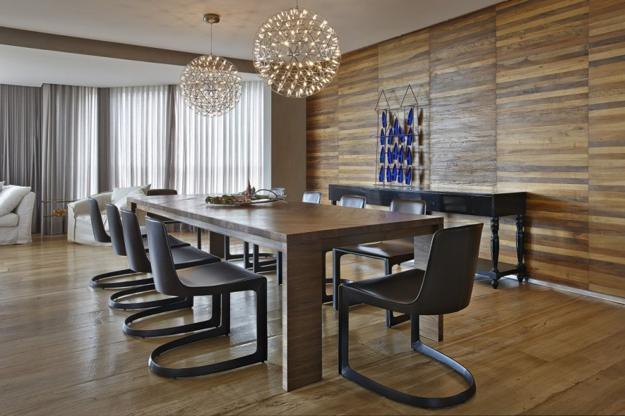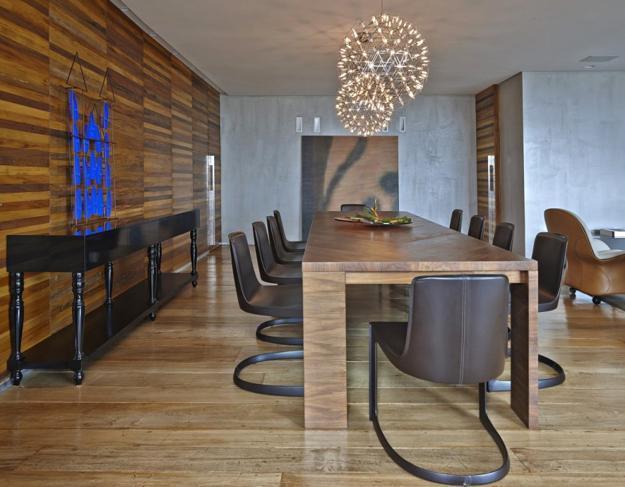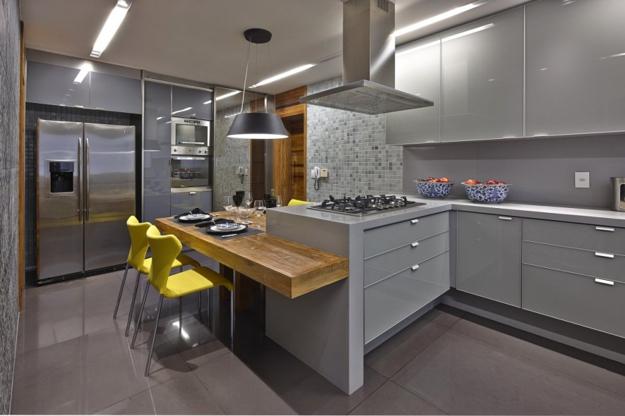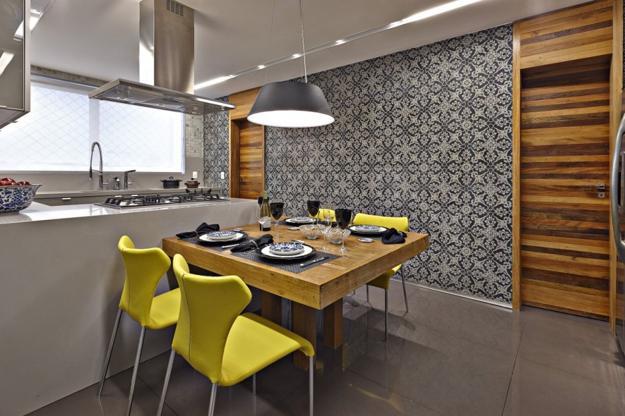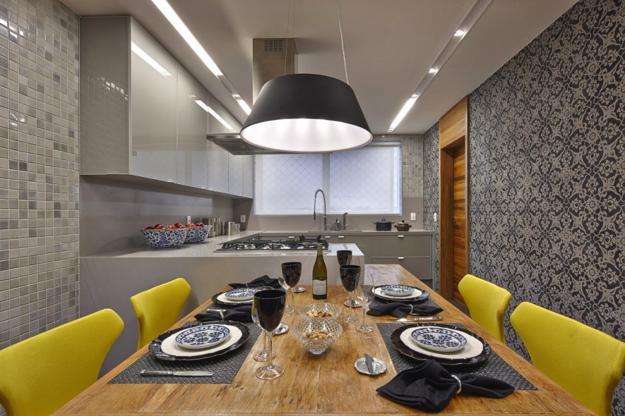 Bedroom decorating ideas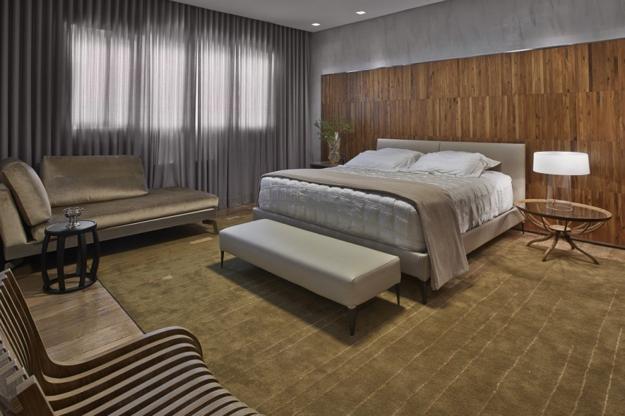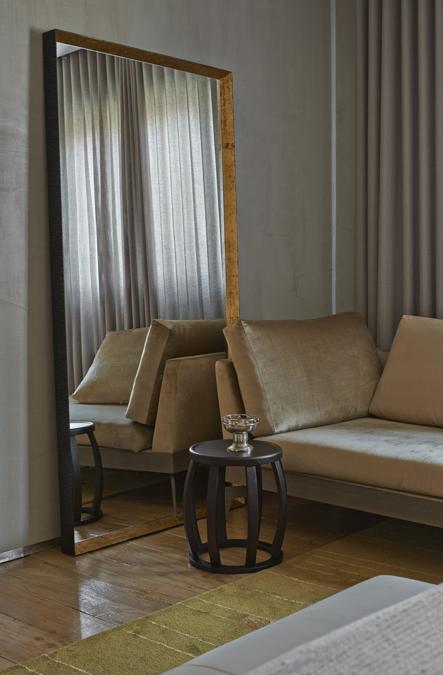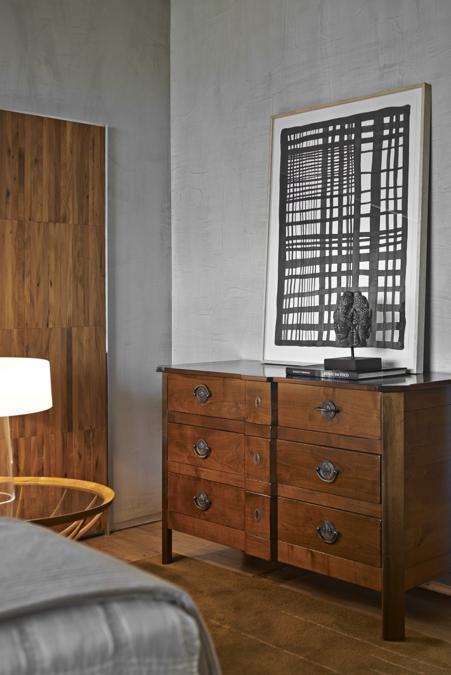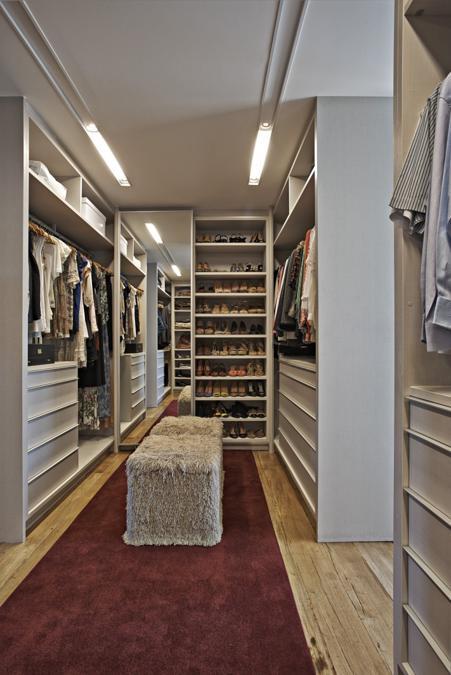 Modern bathroom design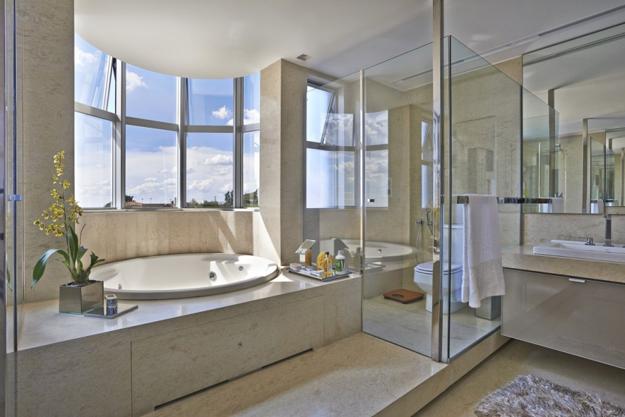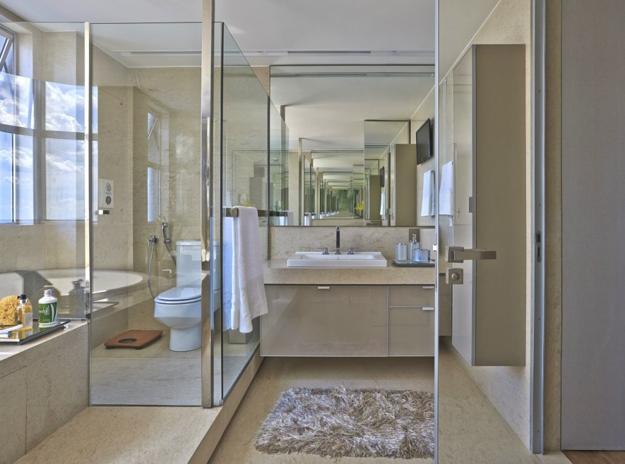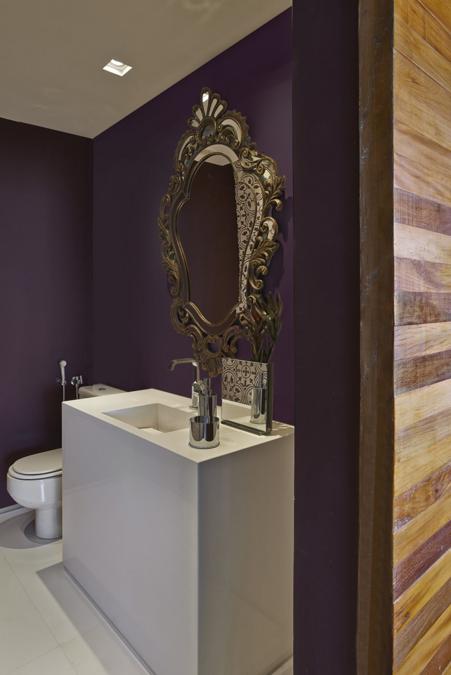 by Ena Russ
last updated: 25.10.2016