Breathtaking Interior Design and Decor in Luxurious Apartment in Moscow

Decorating Ideas

Interior Design Ideas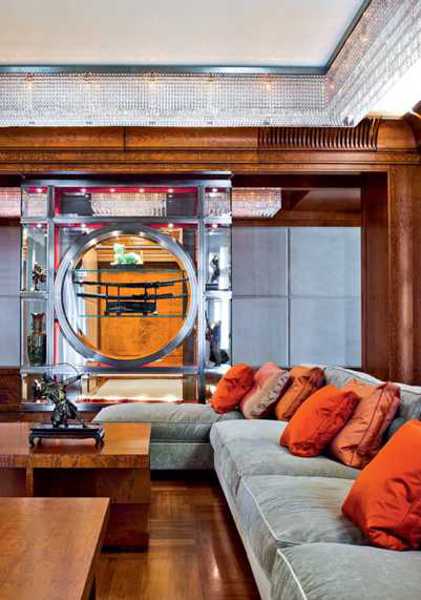 Living room furniture with bright orange cushions, ash wood wall and ceiling
apartment ideas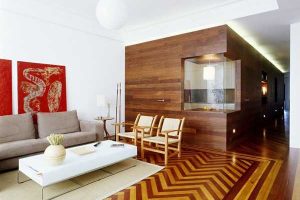 Architects from MERALstudio created awe-inspiring interior design and decor in luxurious apartment in Moscow, bringing the nautical theme and yacht design style into modern home interiors. Custom made furniture and decor accessories, creative interior design ideas, expensive decorating materials and exclusive lighting fixtures blend into one of a kind, breathtaking living spaces Bespoke.
The owners asked architects to create unique and impressive interior design and home decor, and equip their apartment with high tech appliances and latest home systems. The architects found their inspirations for these gorgeous and expensive interiors in luxury yacht design style.
Each bedroom has a bathroom and a walk-in closet. Kids bedrooms are adjacent to a playroom. Convenient storage spaces and spacious apartment layout make this modern home very comfortable and pleasant for parents and children.
Contemporary loft conversion design, Oriental Warehouse in San Fransisco
Bright interior design ideas, Luxurious JWC LOft renovation and redesign project
Luxurious interior design and apartment decorating ideas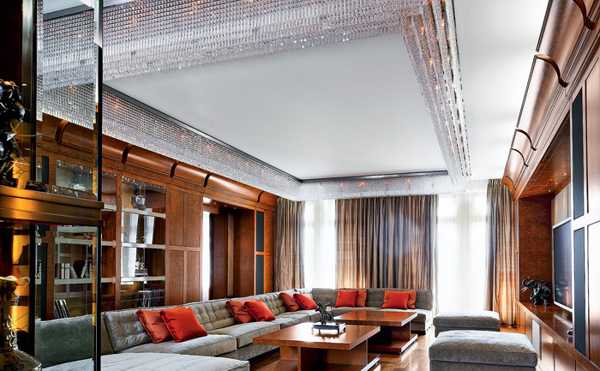 Modern interior design and decor show strong personality. Everything, except bathroom features and faucets, are custom made according to designers drawings and sketches.
The dining table Sunflower with a rotating top and a glass case for displaying a Japanese sword collection, an office desk with a mini bar and spectacular crystal chandeliers, which give the apartment a chic feel, were created by Yevgeniy Polyanzzev.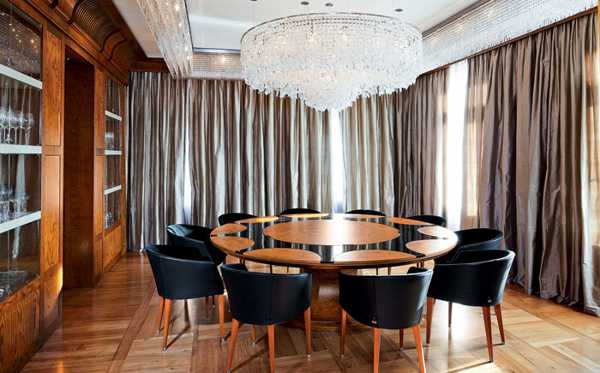 Italian artist Mauro Montolli designed two amazing stone wall panels made with Florentine mosaic technique for quest bedroom and bathroom decorating. Italian designer kitchen increases the effect, adding a sense of exclusiveness and luxury to apartment decorating ideas.
Modern house design with indoor garden, Broadway penthouse renovation
Unique apartment building, Bandra Ohm Residential Tower with private pools
Russian architects chose noble ash hardwood for exclusive interior design and decor. Ash root, which has a beautiful, expressive texture that resembles decorative patterns on silk, makes this apartment decorating rich and unparalleled. Ash ceiling and wall panels add striking beauty to living room, dining room, kitchen, office and hallway interiors. Warm and soft shades of veneer give rooms a precious feel. Marble floors in dark green and soft cream colors repeat an intricate designs, created with oak parquet.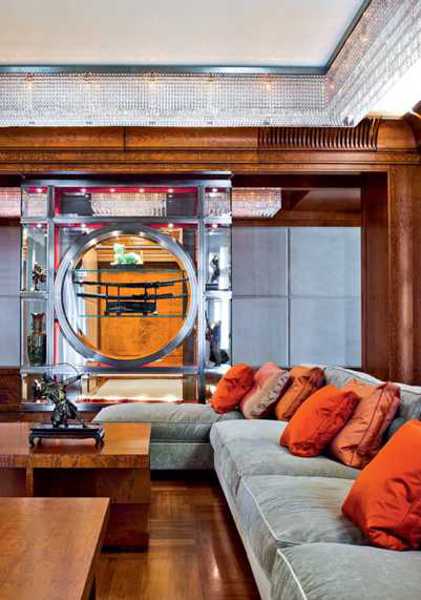 Contemporary kitchen cabinets feature a very expensive coating used exclusively in yacht design. Large kitchen island and beautiful wood on the ceiling create strong contrasts, giving more depth to exclusive kitchen design.
Expensive decorative materials, like leather panels and exotic woods, crafty metal home decorations that feature the look of antique silver, the most expensive in the world blue Brazilian marble and designer lighting of Bohemian crystal fill this apartment design and decor with breathtaking luxury.
Photographs by Z.Razutdinov

Bright home interiors and amazing views of the ocean make this beach house a dream place. Large windows, light, neutral room...
and enjoy free articles sent to your inbox