Smart Modern Ideas Make Luxury Kitchen Design and Remodeling More Affordable
---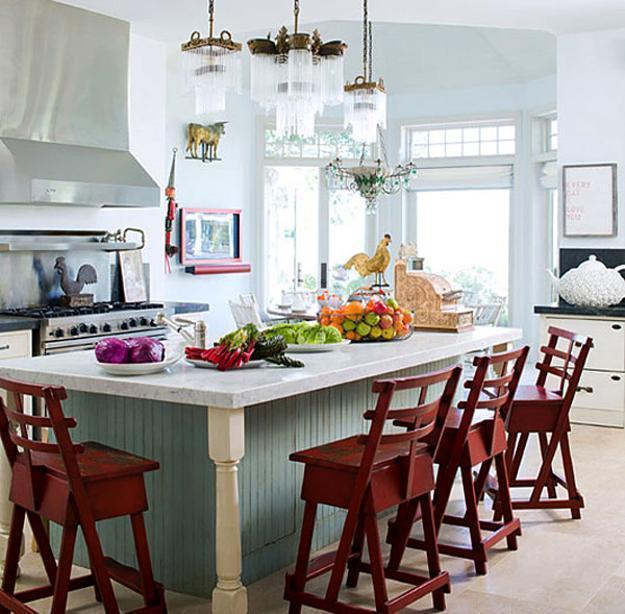 Smart kitchen design ideas, selection of modern materials and good remodeling plan make luxury kitchens more affordable. A small budget for modern kitchen remodel is not a problem. You can have one of the luxury kitchen designs that you saw in house design and interior decorating magazines. Careful planning, smart selection of materials and spending money wisely allow to create a luxury kitchen design on a small budget.
Lushome shares a small collection of truly beautiful and unique, elegant and modern kitchen design ideas that show where to spend your money and how to get the most from your small budget for creating fabulous, functional, inviting and modern kitchen design that makes the biggest impact and increase the value of your home.
Moving walls is expensive. Reconfiguring your existing kitchen interior is a smarter interior design solution and a better way to change the kitchen look. The most attractive luxury kitchen designs have a flowing feel and ergonomic layout. They are comfortable and suit modern lifestyle, offering beautiful and functional places for cooking, storing, cleaning and easting.
Luxury kitchen design ideas and inspirations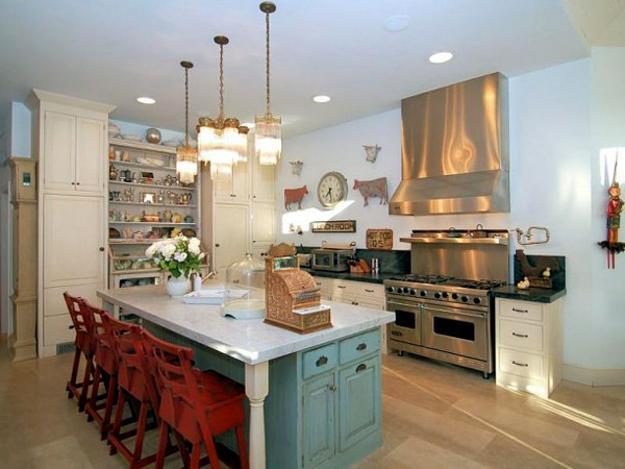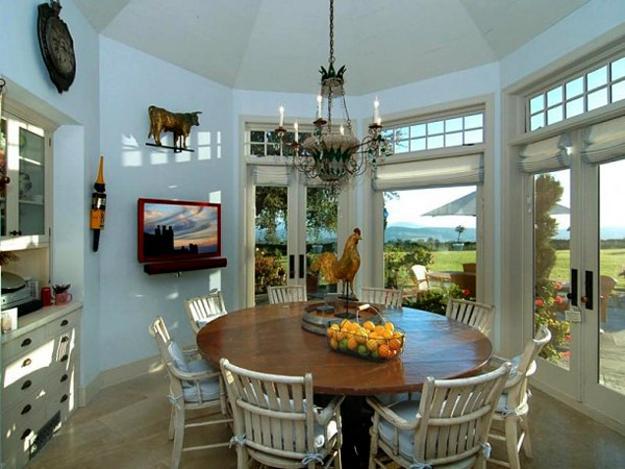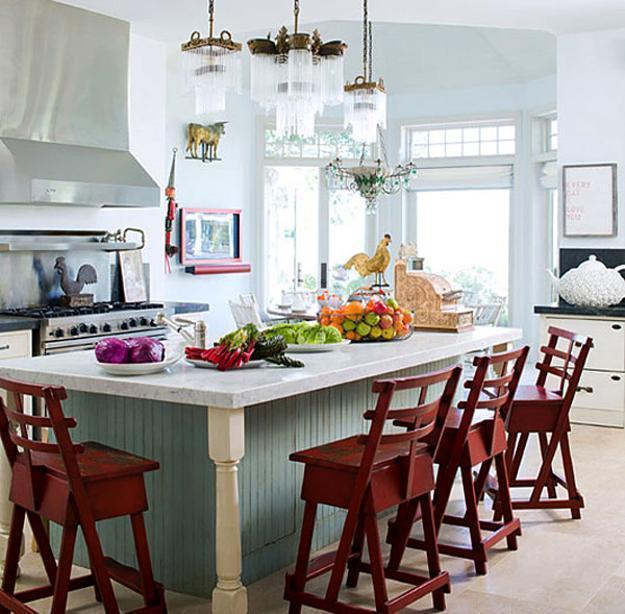 Faux surfaces and new contemporary materials save money on luxury kitchen design. Choose porcelain tiles which look like natural stone, and add a high end look to your modern kitchen design for less money.
Choose classy kitchen design that is practical. Extra decorations are not worth the money you will spend. Additional ornamentation is not really needed in modern kitchen interiors. Simple and elegant, contrasting or colorful, functional and modern kitchen design ideas create great kitchen interiors and help save your money on kitchen remodeling.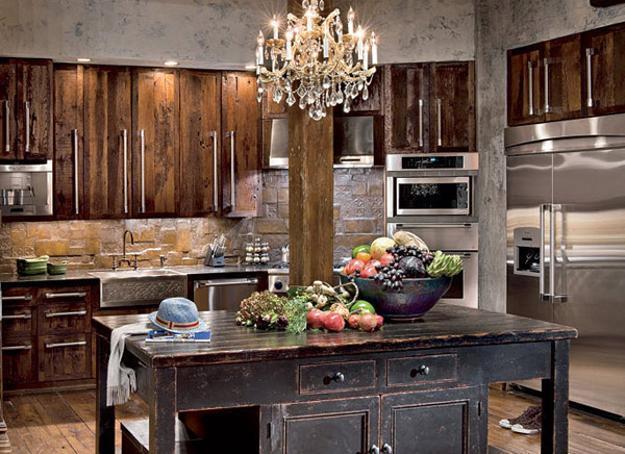 Use old appliances if you can, and buy new kitchen appliances that are the best you can afford if you cook a lot for your family.
Top 10 tile design trends, modern kitchen tiles
Granite countertops adding practical luxury to modern kitchen designs
Modern countertop design can really set a mood in a new kitchen. Modern countertops are a great investment in your kitchen remodeling project. Beautiful countertop designs make a strong first impression, beautify modern kitchen interiors and improve the functionality of kitchen designs by adding large areas and the highest quality materials that are stylish, attractive and durable to the cooking and meal preparation zones.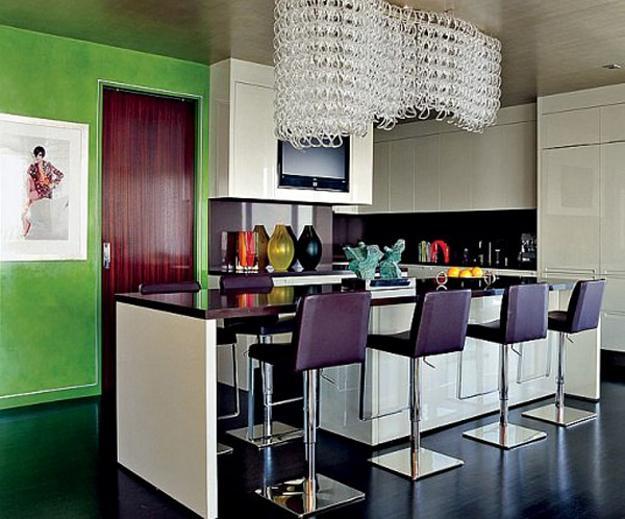 High quality hardware and lighting fixtures that really shine and sparkle give your kitchen that beautiful, luxurious and unique touch that stands out.
Brilliant designer kitchen brings spectacular walnut wood into modern kitchen interior
Royal blue luxury kitchen design with carved wood kitchen cabinets
Custom made kitchen cabinets that perfectly fit your spaces and kitchen design style are a must for creating chic and elegant modern kitchen interior in your home. Luxury kitchens always have custom made cabinets designed with the finest woods. Custom made cabinets are not only attractive, but practical and convenient to use. These kitchen cabinets maximize spaces and create visually more spacious and appealing modern kitchen design.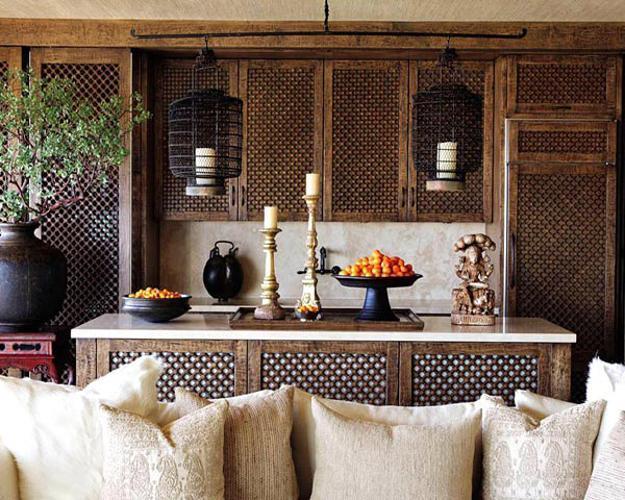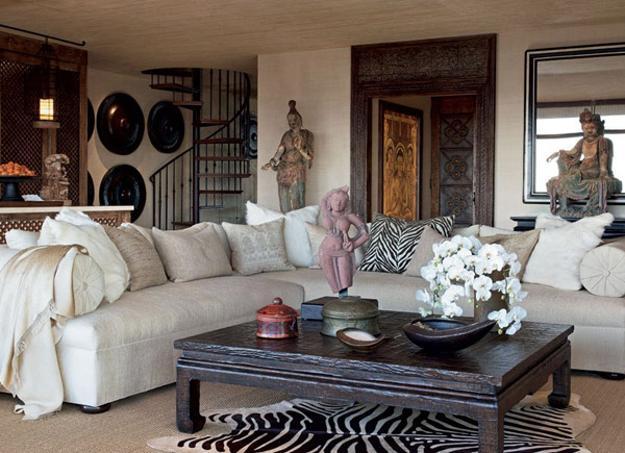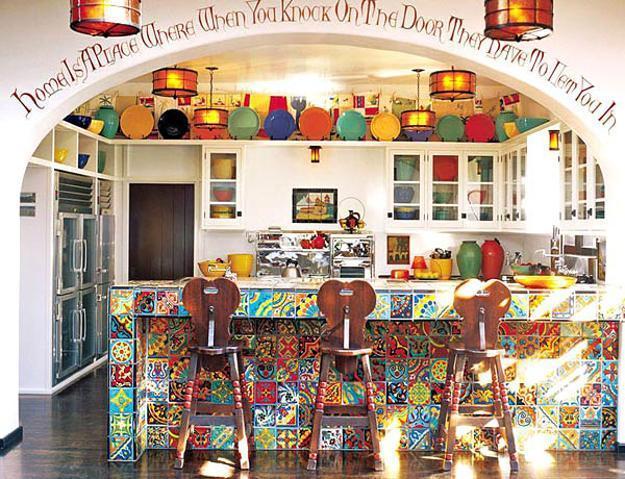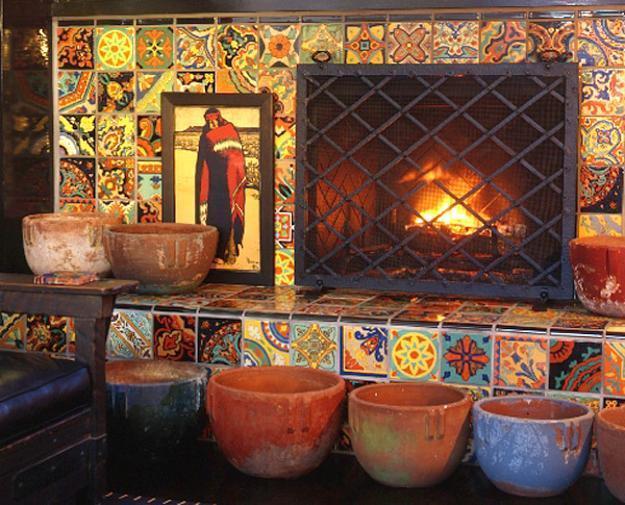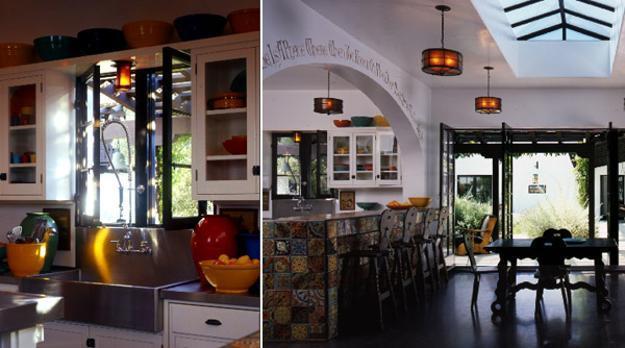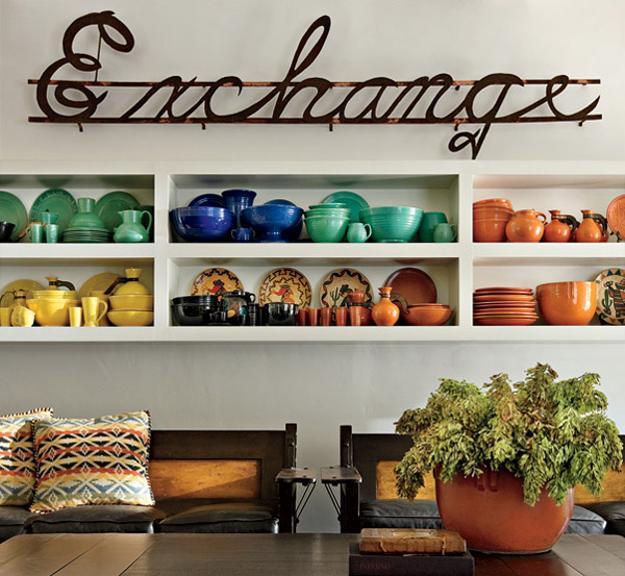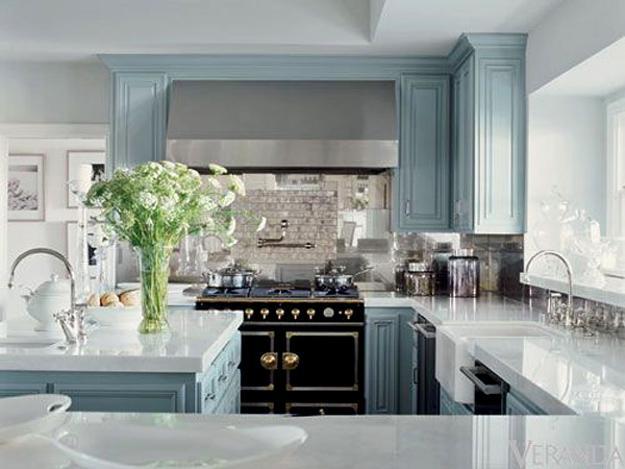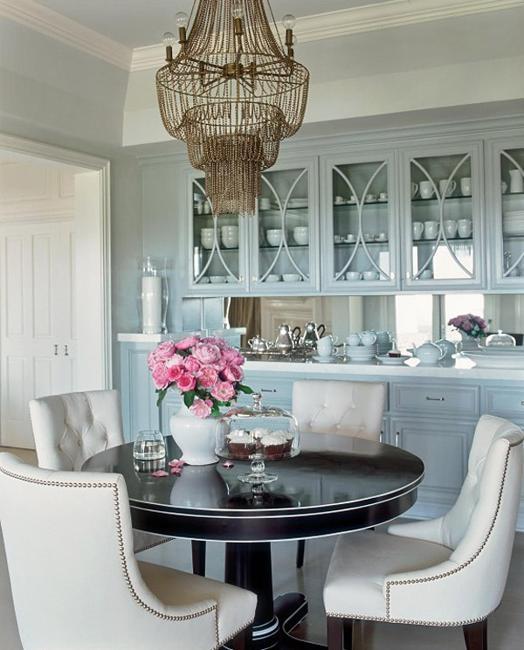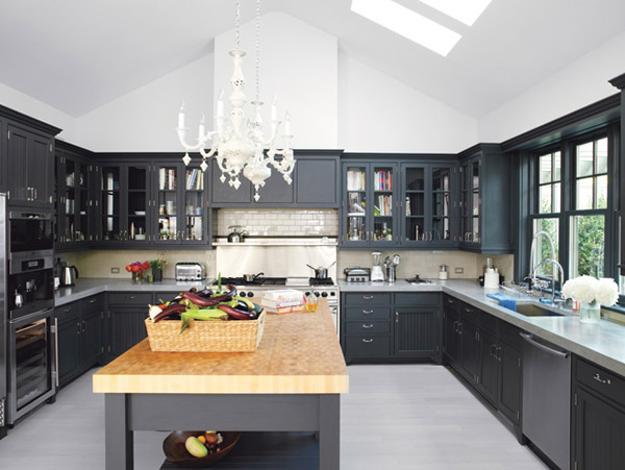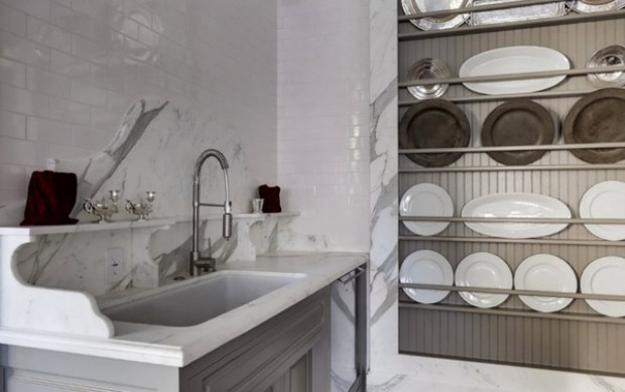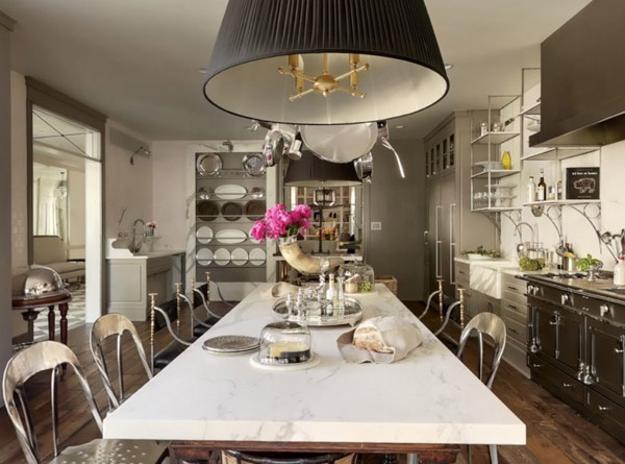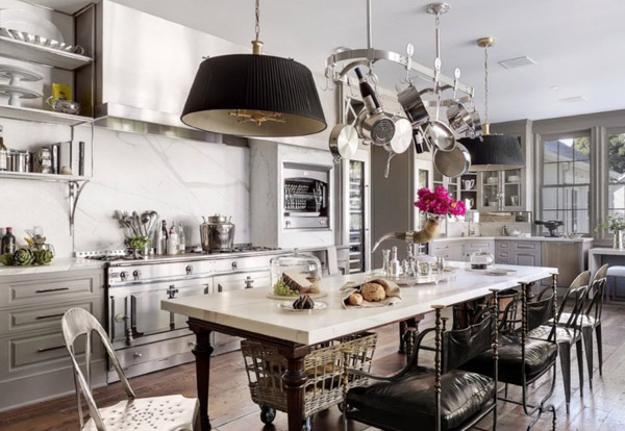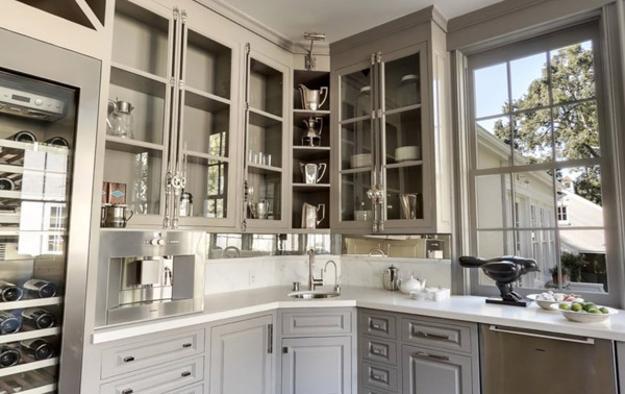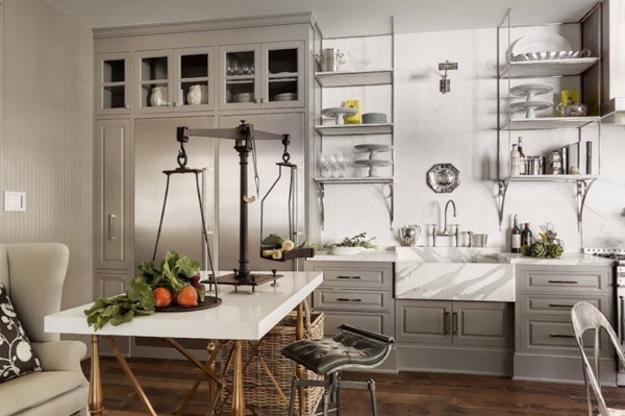 Space saving kitchen trends bring innovative cabinets and islands which transform modern kitchen designs. Modular elements, hiding tables, sliding surfaces allow...