Outdoor Seating Areas with Concrete Fire Pits, 50 Backyard Design Ideas

Decorating Ideas

Lights Appliances
Outdoor Living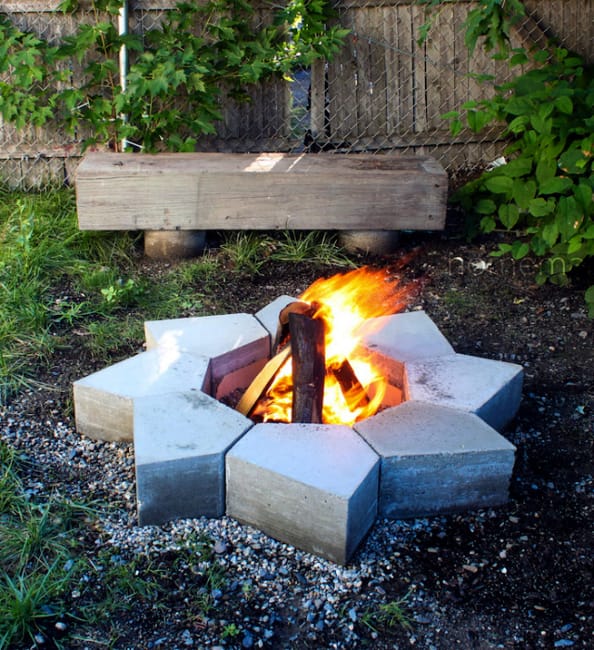 Creative fire pit design, geometric concrete blocks
fireplaces and heaters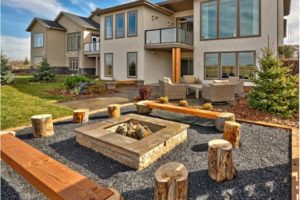 A concrete fire pit looks stylish and creates a stunning focal point. Concrete is a fantastic material for DIY designs. A concrete fire pit can complement your outdoor spaces and emphasize a relaxing lifestyle. Lushome brings a collection of concrete fire pits to inspire your project to add warmth to your backyard design. The fire pit collection provides unlimited opportunities to make DIY designs and encourages to make the creative experience memorable.
Concrete fire pits are easy to install and inexpensive. You can have a fire pit on your patio or in your garden. There are numerous attractive applications and DIY design ideas for handmade fire pits. You can't go wrong with adding a concrete fire pit to your space and creating an outdoor seating area centered around the oldest and most timelessly enjoyable tradition. A firepit exudes warmth and welcome. Prospective buyers regard it as a bonus feature that increases home values.
Metal and concrete fire pits in cozy outdoor seating areas
Modern backyard ideas, beautiful fire pits
Relaxing patio ideas, modern outdoor seating areas with fire pits
Concrete fire pit designs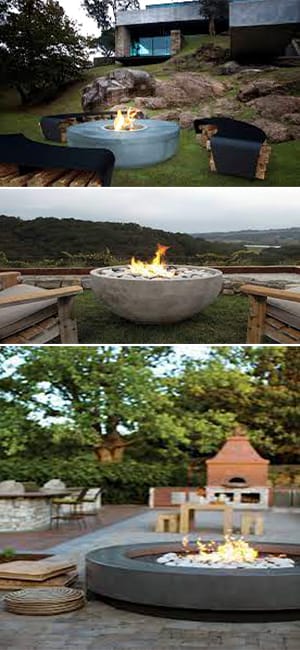 A fire pit or a patio heater are beautiful outdoor decorations for any home. A concrete fire pit is a modern backyard feature, offering warmth for chilly nights. It creates a sense of gathering in your yard and helps connect with nature, friends, and family.
Stone fire pits. beautiful design ideas for romantic backyards
Metal fire pits to create modern outdoor seating areas
50 DIY stone fire pits, creative backyard ideas
Fire pit placement
Position the fire pit in a space that is easily accessible. In the winter, you should make sure that there is a paved walkway leading to it so you can quickly shovel a path for access and have an opportunity to enjoy the warmth on cold days and nights.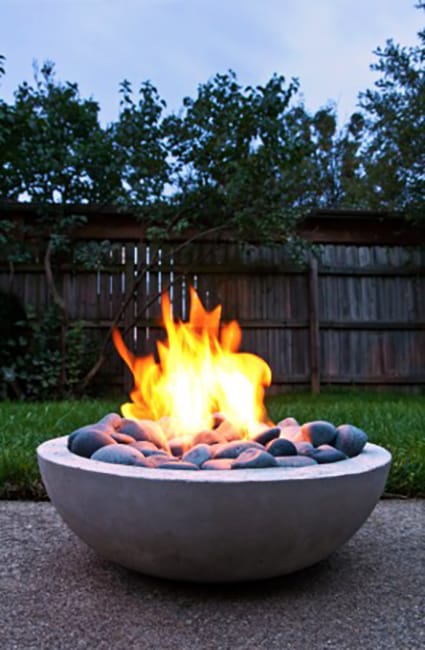 Classic and modern concrete fire pits
A rectangular or round concrete fire pit design looks classic and creates a beautiful centerpiece in a backyard. Modern ideas blend traditional shapes with stone materials and metal elements. Contemporary fire pits that look sleek while integrating a few textures are stylish and versatile. A broader lip makes a fire pit more comfortable for people around it, as they feel they are far enough from the heat.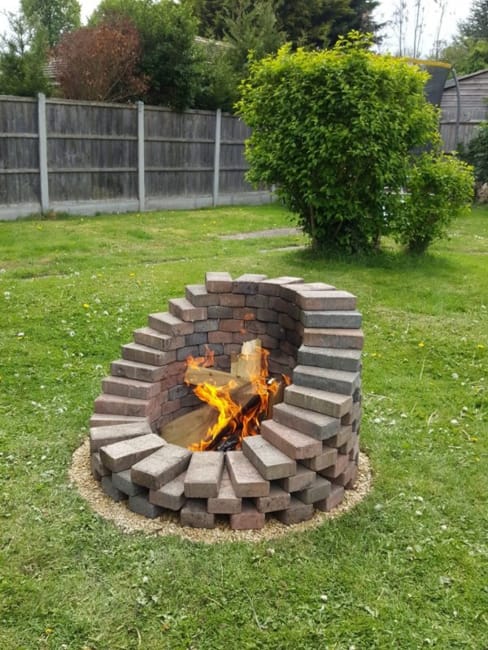 Mixing aesthetics and function into contemporary design
A fire pit is an important feature, and DIY design ideas allow you to upgrade backyard designs on a dime. Mixing metal and natural stone materials with concrete turns a fire pit into a beautiful, stylish, and unique accent to yard landscaping. Mixing materials are a fabulous design trend that brings creativity and natural beauty into modern homes.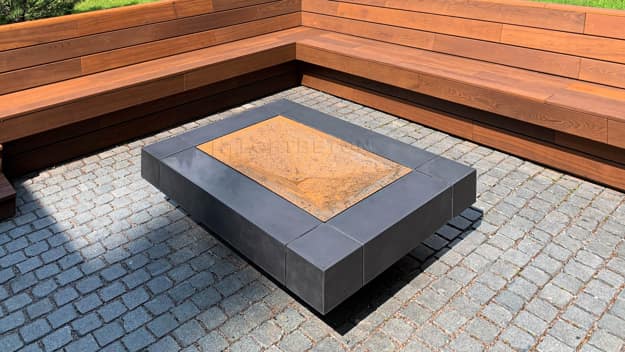 Fire pit size
It is easy to choose a style and size of your DIY fire pit that is perfect for your outdoor living seating area to keep everyone close to the mesmerizing fire and irresistible warmth. Encircled by a seating area, a concrete fire pit with original details looks attractive and natural. Handmade fire pits feature a less polished look and a unique design.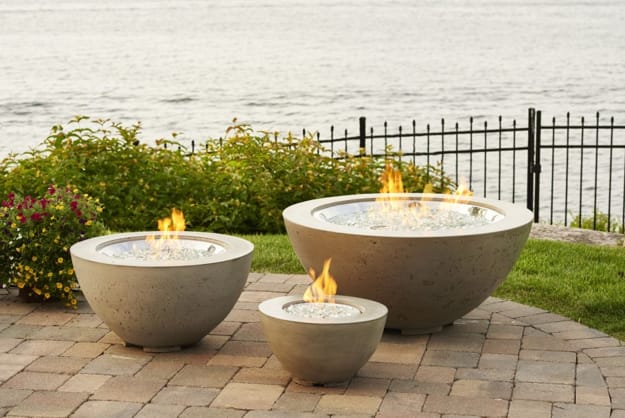 A concrete fire pit is a beautiful, practical, and stylish way to create a gathering spot and enhance backyard designs. The fire pits with a nightcap can become a favorite place for enjoying the company of your family members and friends.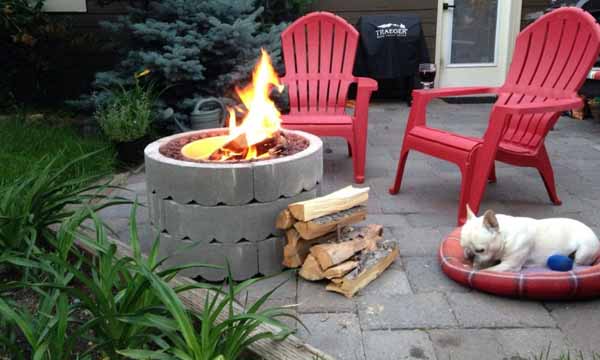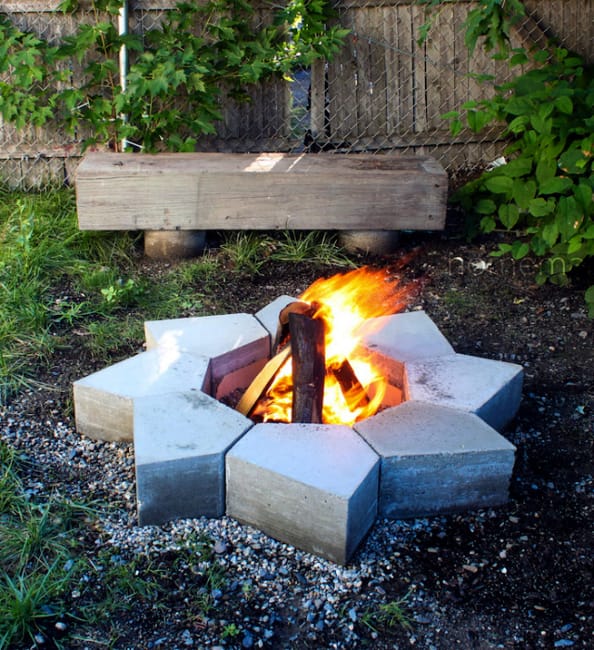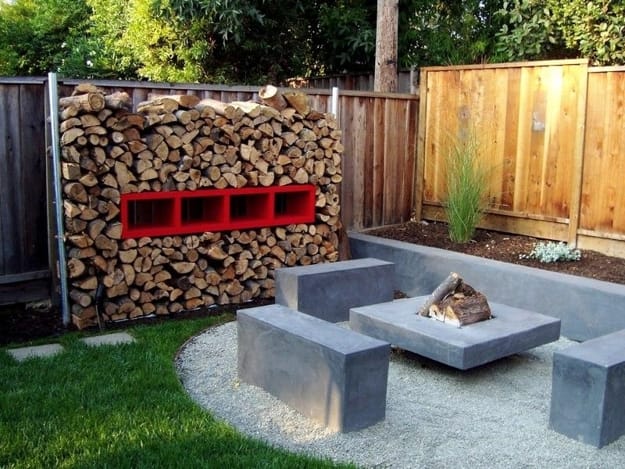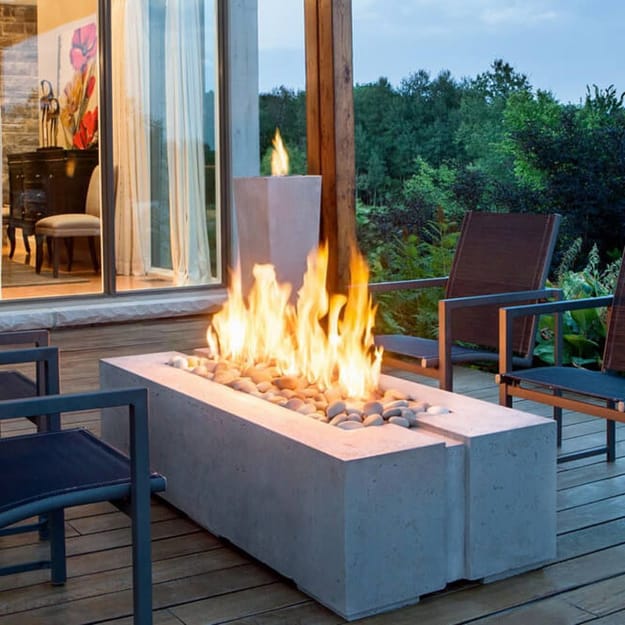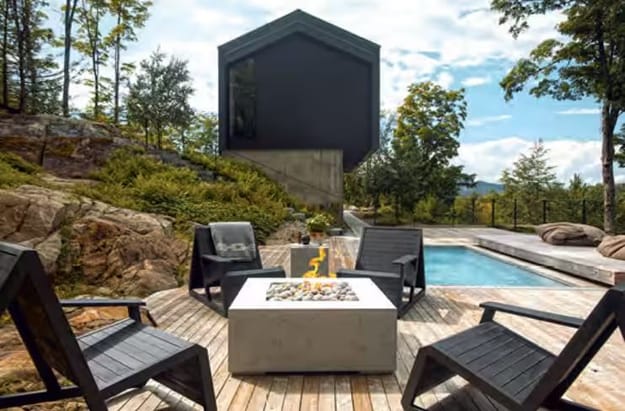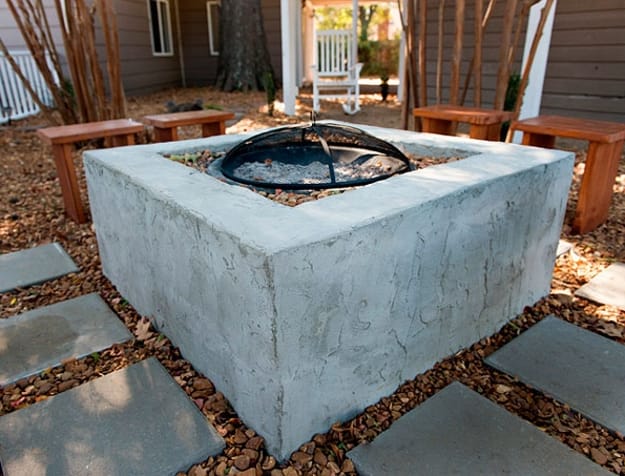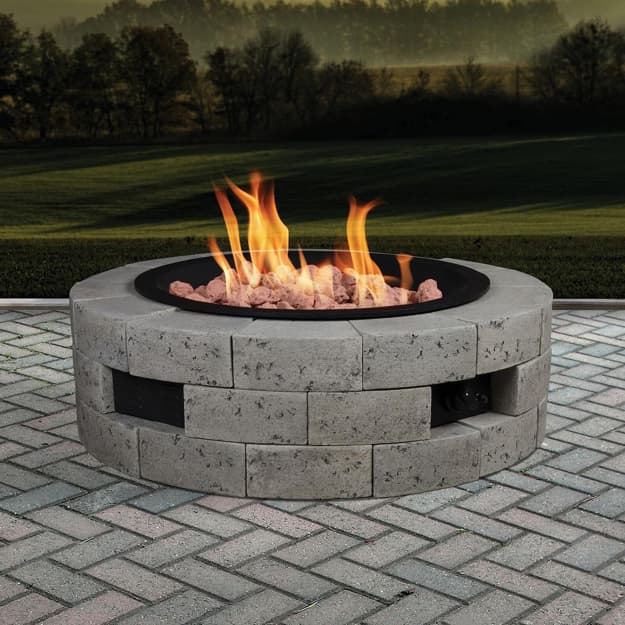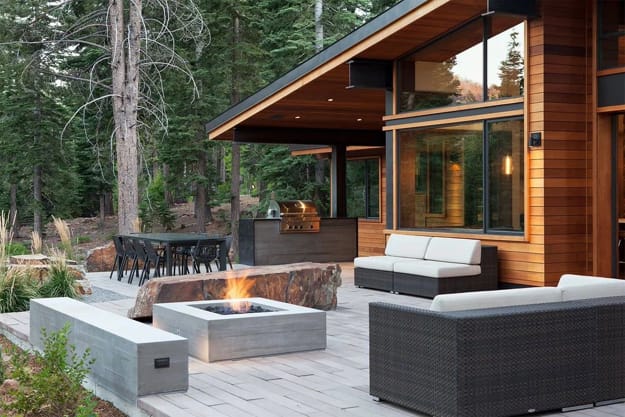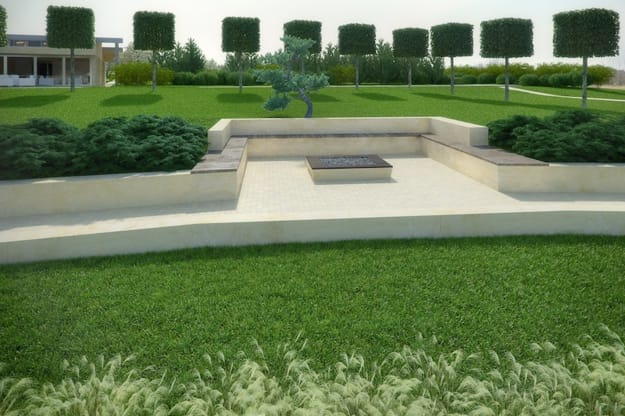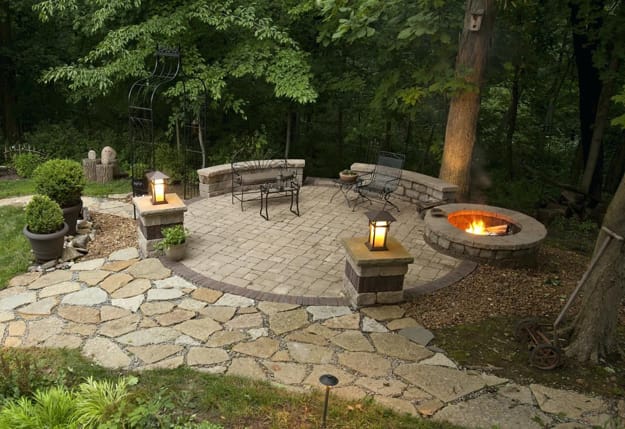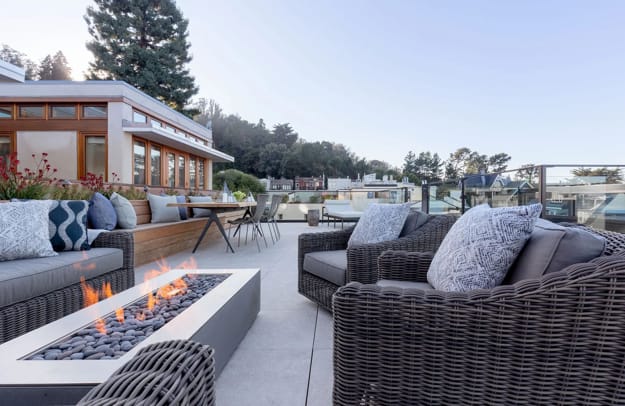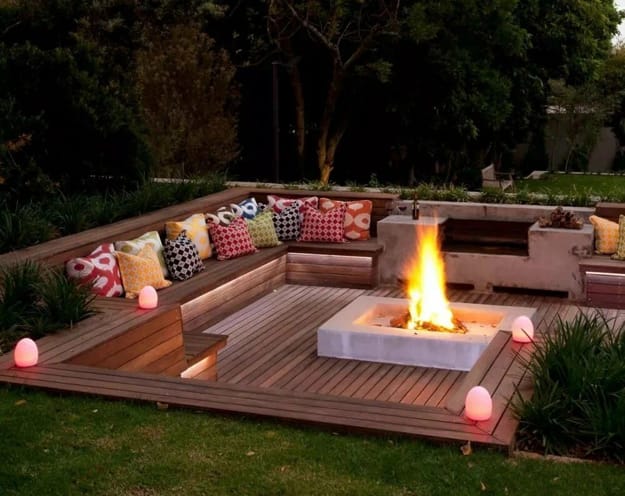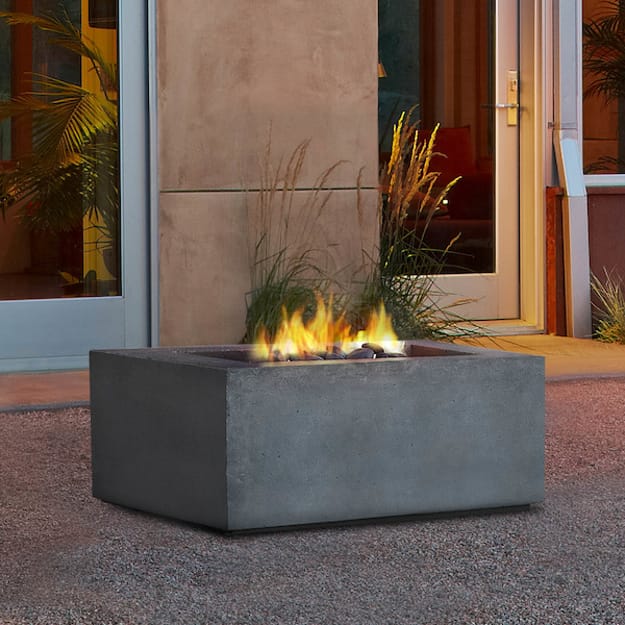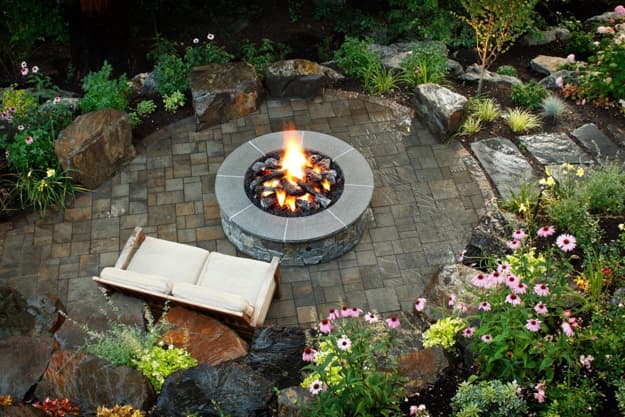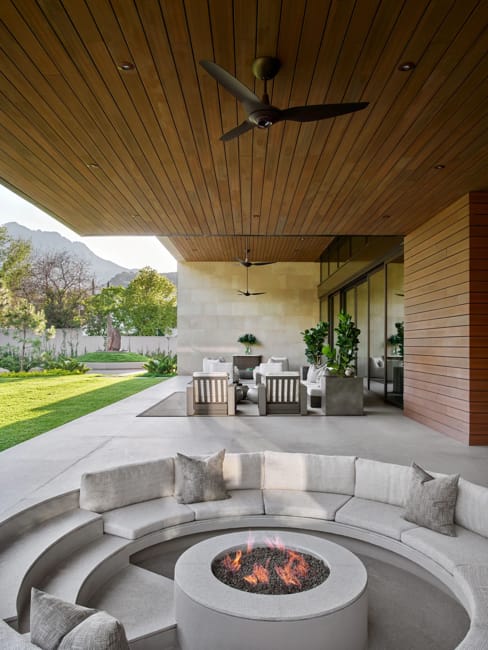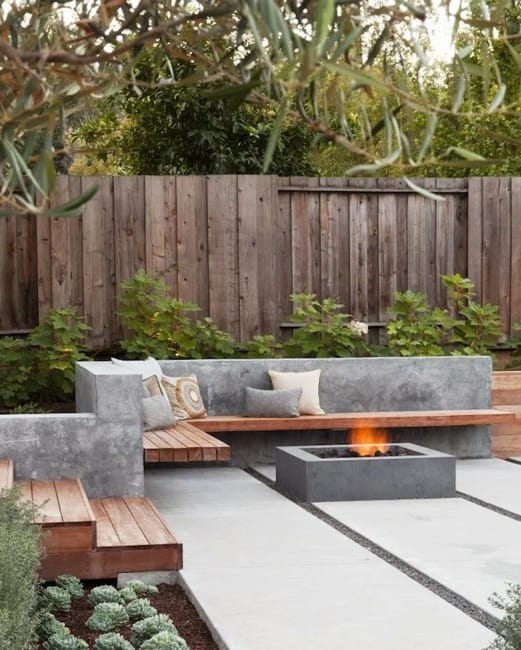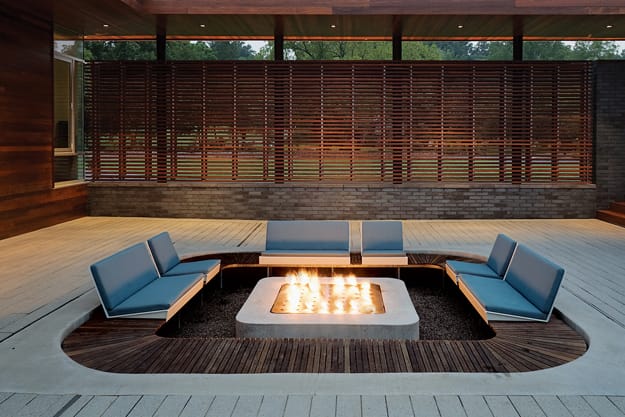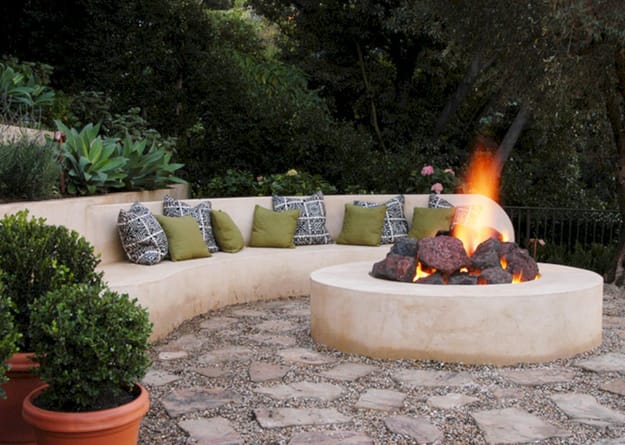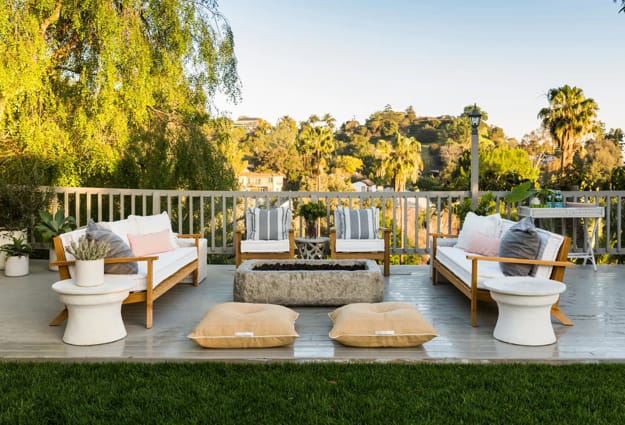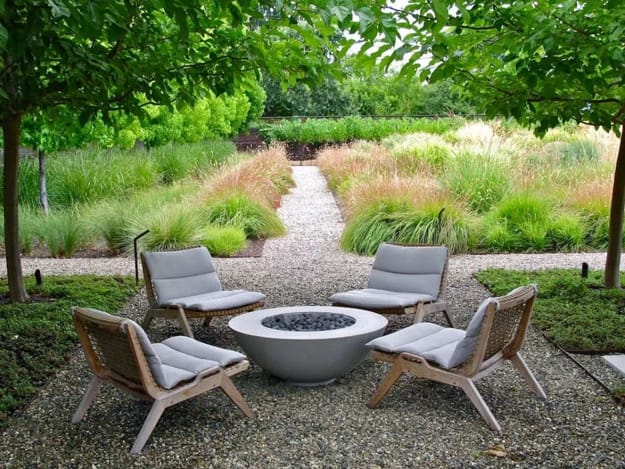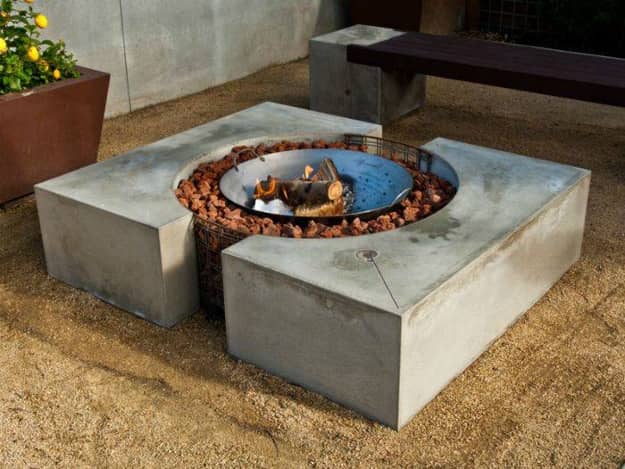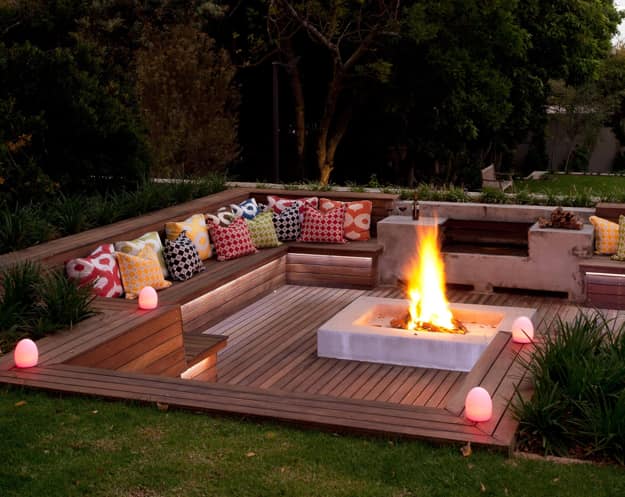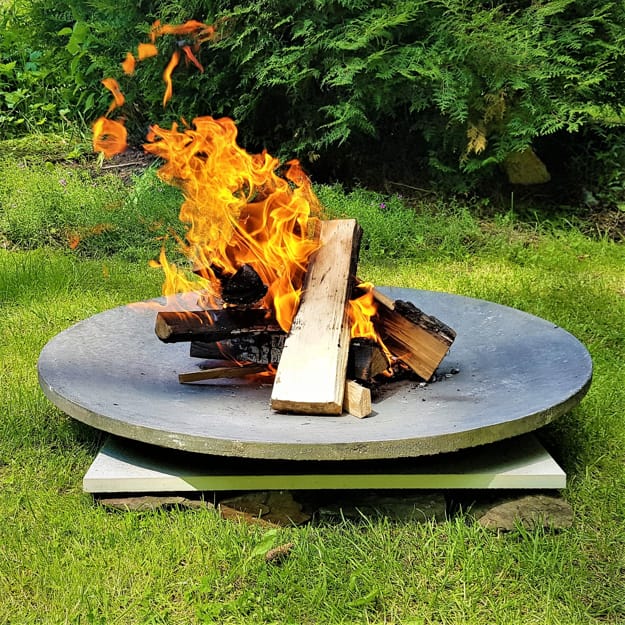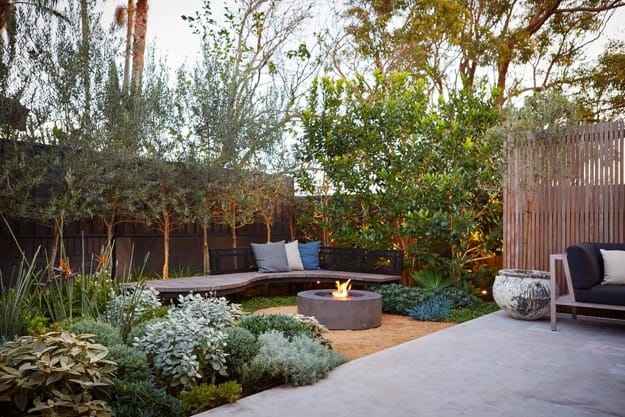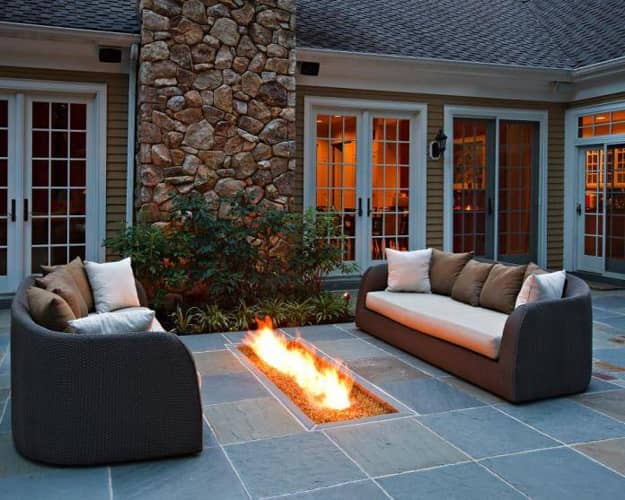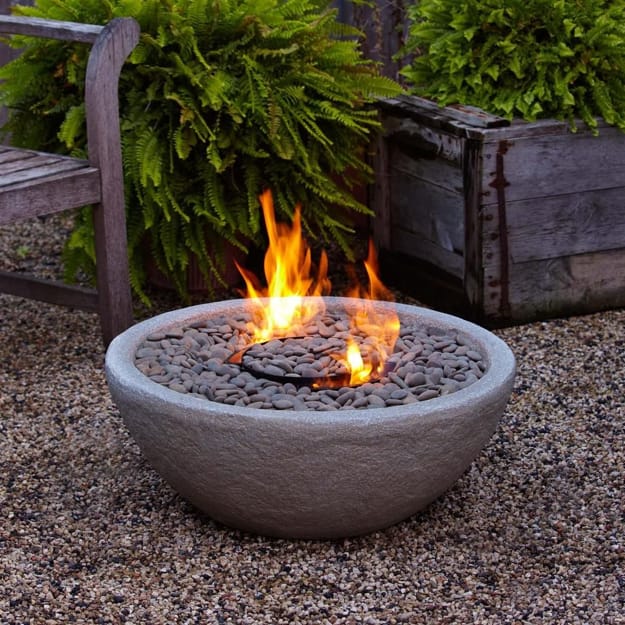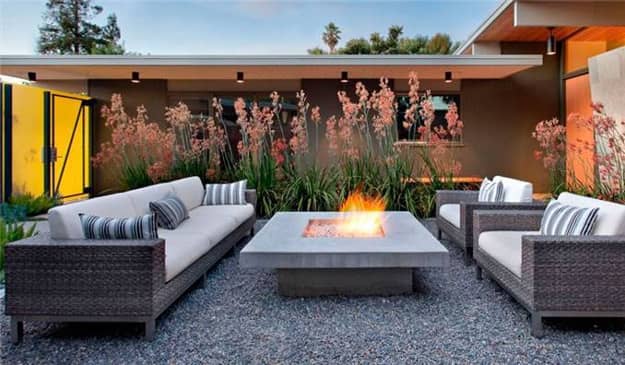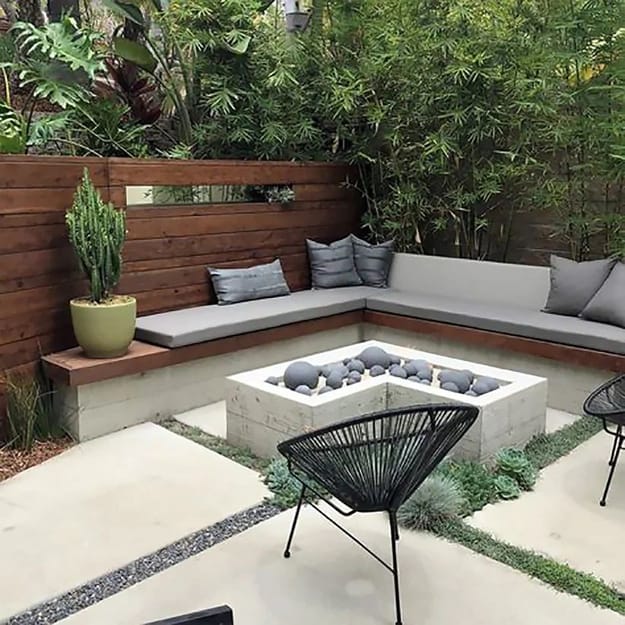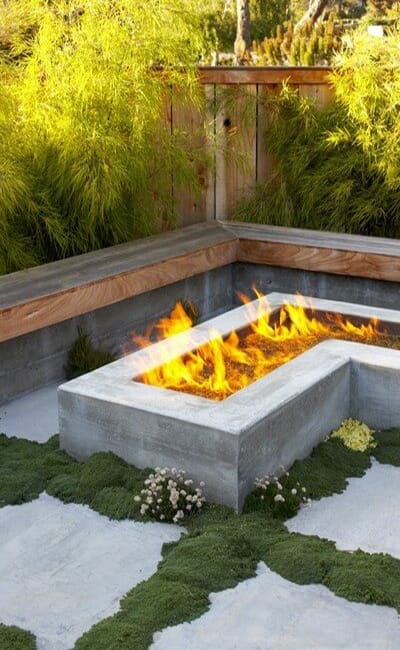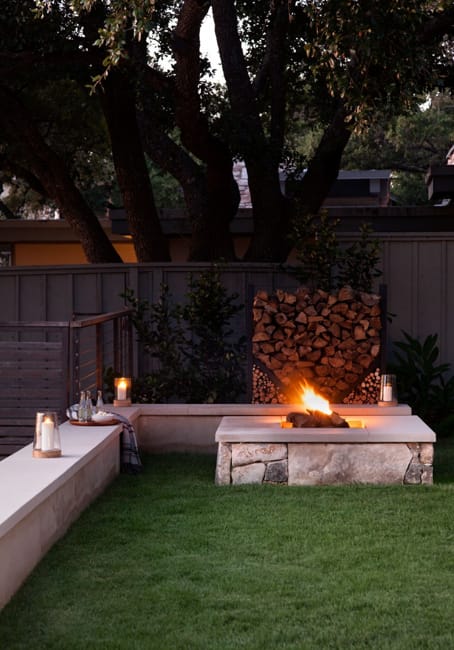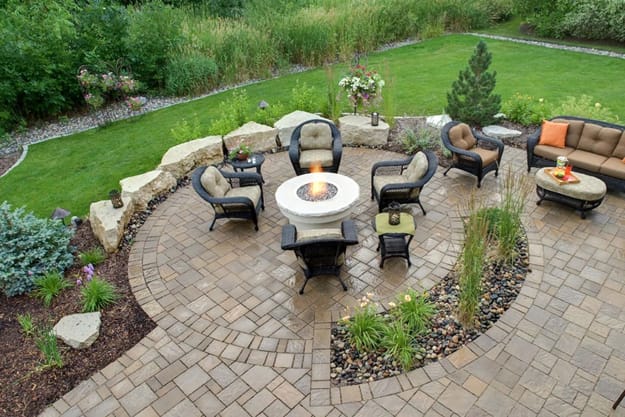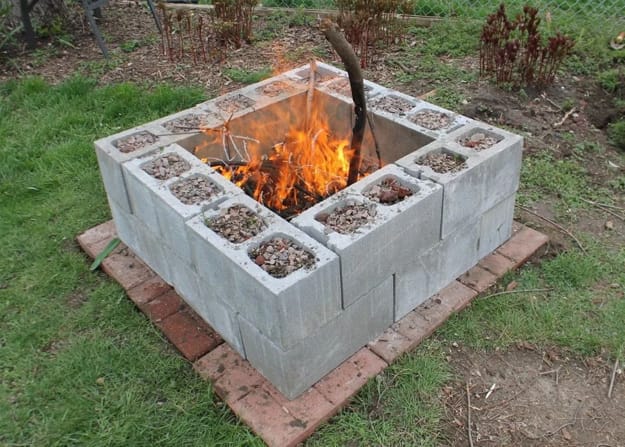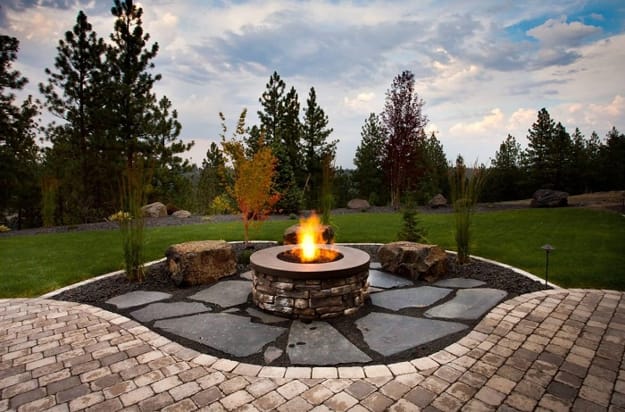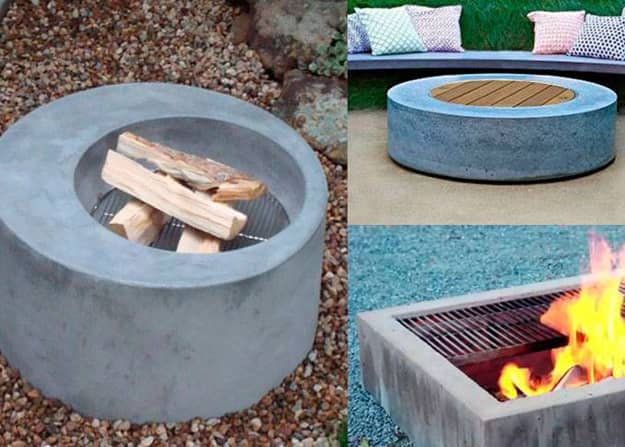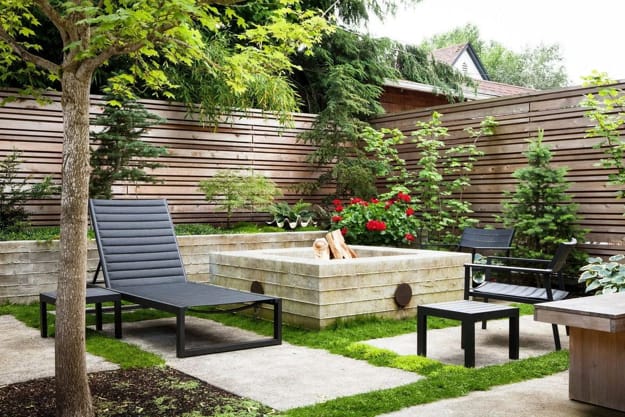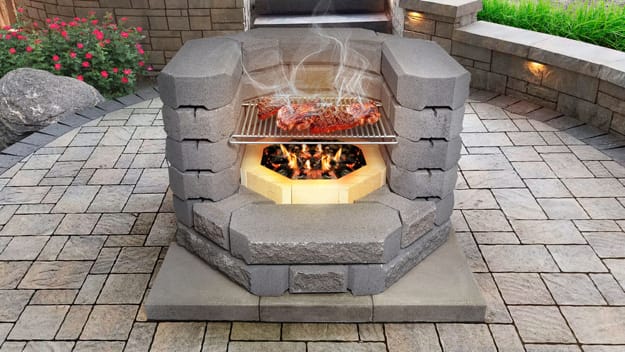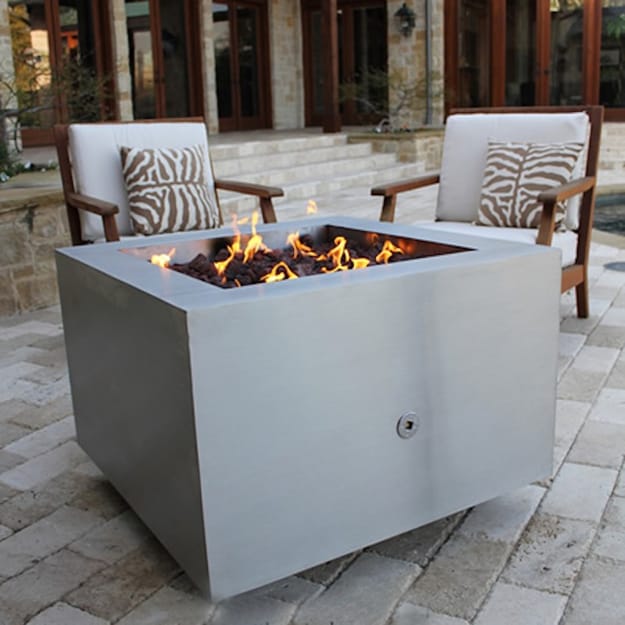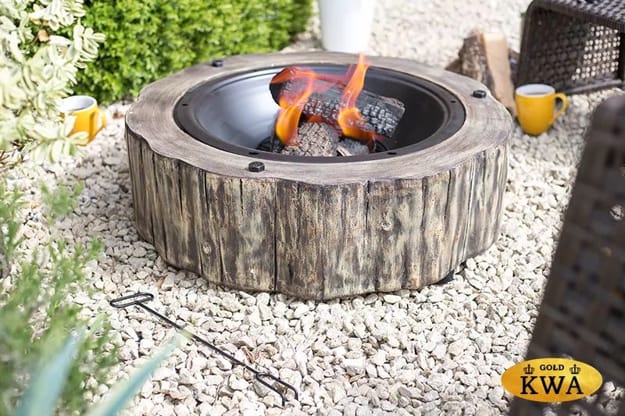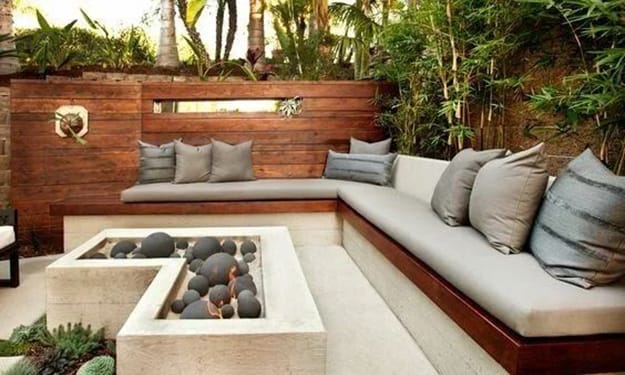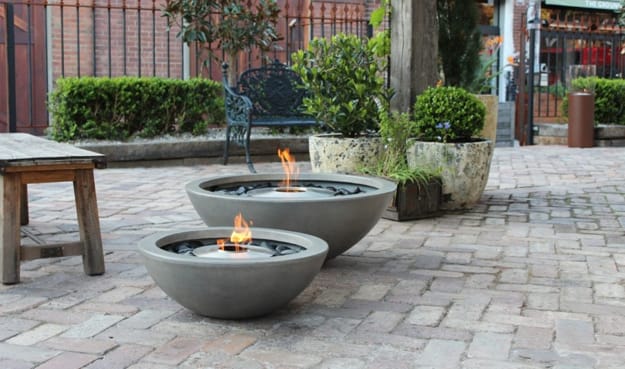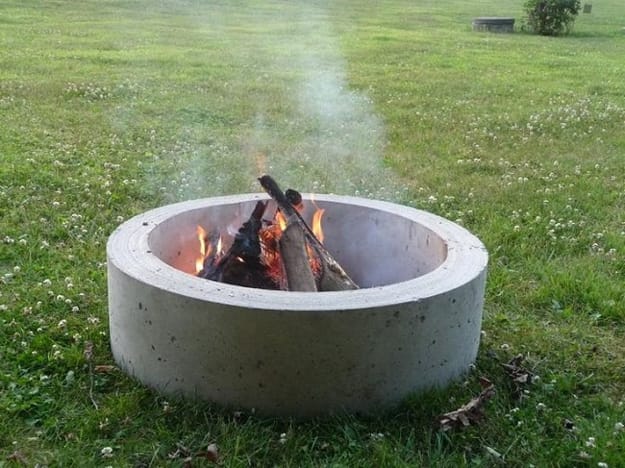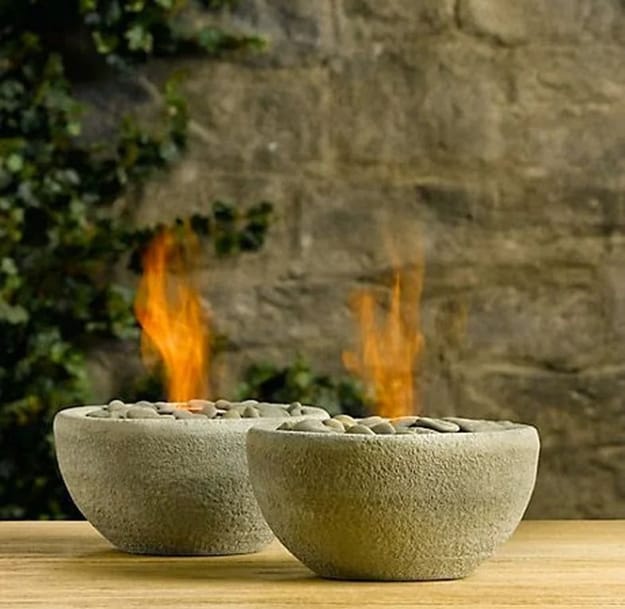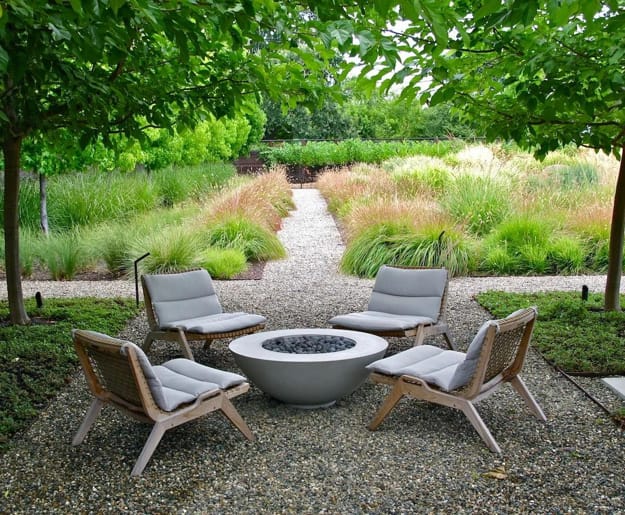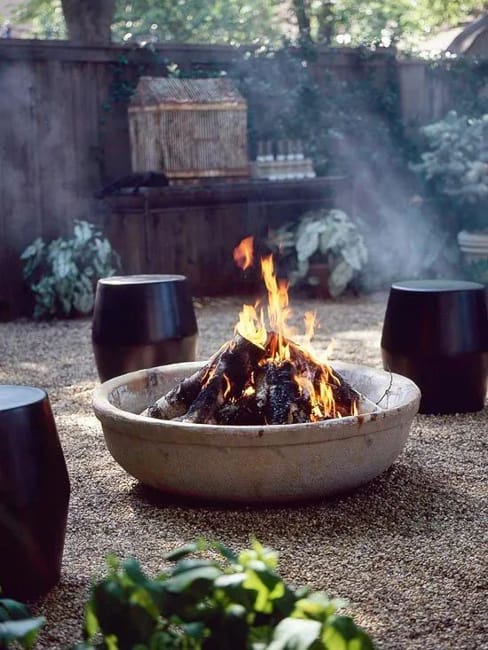 Winter backyard landscaping is about designing peaceful and beautiful outdoor spaces that celebrate natural beauty and provide a habitat to protect...
and enjoy free articles sent to your inbox