Metal Fire Pits and Comfortable Furniture, 25 Welcoming Outdoor Seating Areas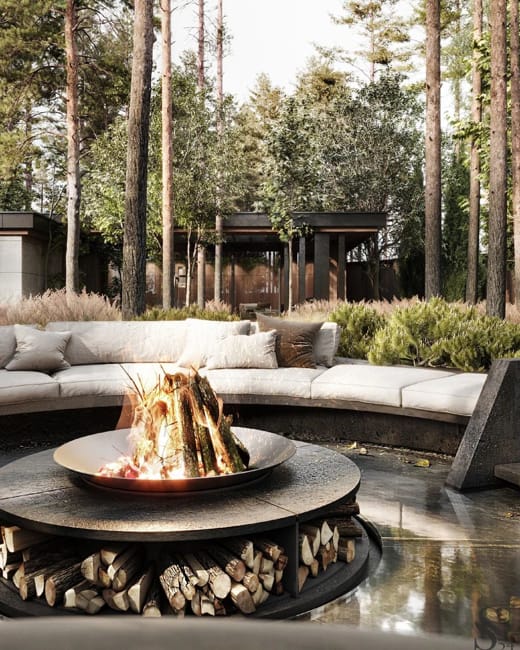 Metal fire pit, curved outdoor furniture, modern patio ideas
fireplaces and heaters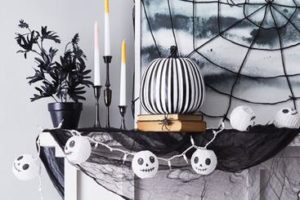 Fire pits with seating areas are great additions to backyard designs. When you think of redecorating your yard and new landscaping, do not forget to design a fire pit area and add warmth to your backyard ideas. A modern fire pit provides an ample opportunity to make your outdoor living spaces inviting in all seasons. Here is the Lushome collection of metal fire pits and outdoor seating areas to inspire you and take advantage of open spaces in your backyards.
Metal fire pits and comfortable seating bring warmth into backyard designs and can quickly transform yards into cozy and welcoming settings to enjoy the fresh air year around. An outdoor seating area with a fire pit is a welcoming haven that is simple to design. If you start with the correct elements and choose a metal fire pit, you can enjoy a mysterious blaze and seducing warmth in your yard.
Beautiful metal fire pits elevating backyard designs
Cozy outdoor seating areas with metal and concrete fire pits
Fire pits, modern backyard ideas
Outdoor seating areas with metal fire pits
1. Fire pit centerpieces
A beautiful centerpiece like a metal fire pit creates a warm ambiance and draws attention to your outdoor seating area. Metal fire pits are incredible yard decorations. They provide warmth in all seasons and offer decorative accents for modern backyard designs. Check out the gallery and see various fire pits figuring out which one can work best with your backyard ideas.
Fabulous yard decorations, fire pit globes
Contemporary fire pit seating areas
DIY fire pit designs for unique and beautiful outdoor seating areas
2. Lighting design
A fire pit gives off some light, but Christmas lights or other outdoor lighting ideas are perfect for creating romantic illumination. Lighting design is an essential element of designing safe, well-lit backyards. Solar lights are ideal lighting ideas for eco-friendly yards.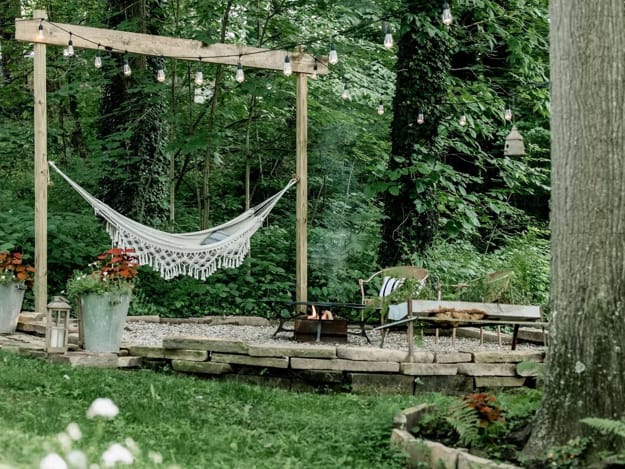 3. Outdoor furniture
Modern furniture that you want to place around the fire pit and unique handmade designs add a welcoming look and style to any outdoor seating area. Deep seating, popular wooden or metal chairs, and curved sofas bring the most comfort into yards.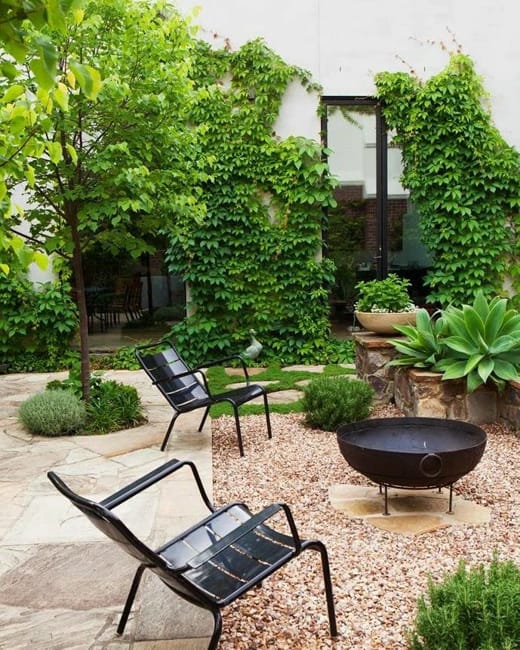 A metal fire pit is a terrific item that creates a fantastic outdoor seating area for relaxation and entertaining. It is convenient because the metal designs offer many styles and different functions. Beautiful outdoor pits make yard decorations and focal points. They provide warmth and allow you to cook while having a good time with families and friends.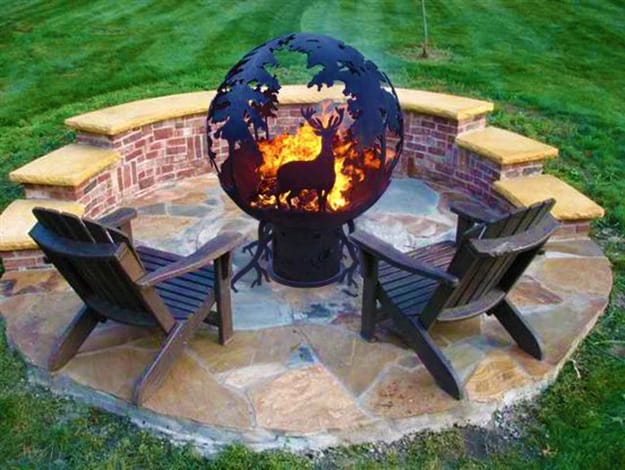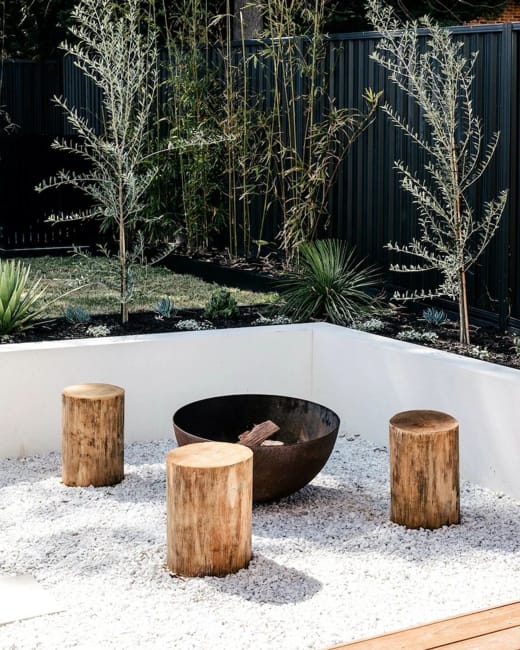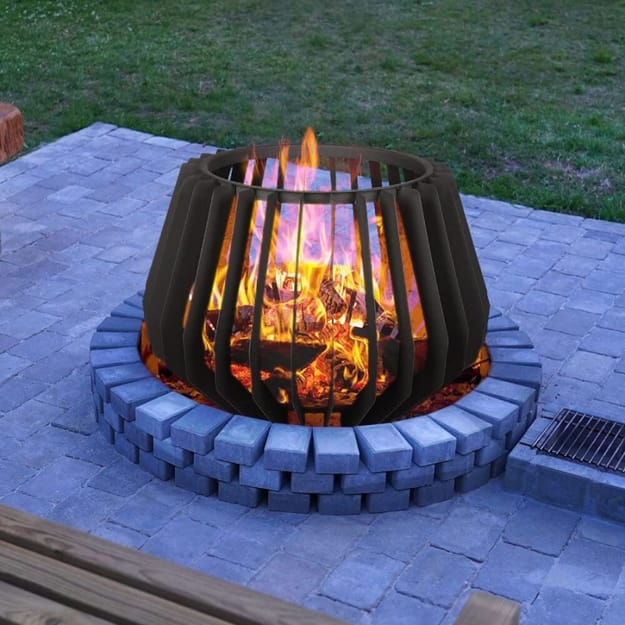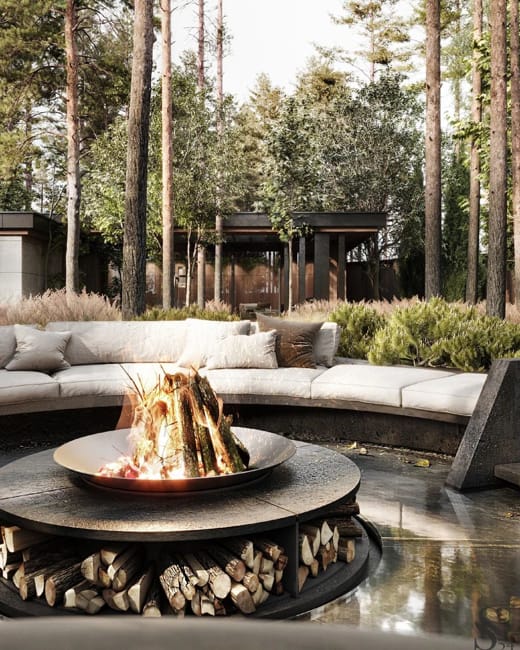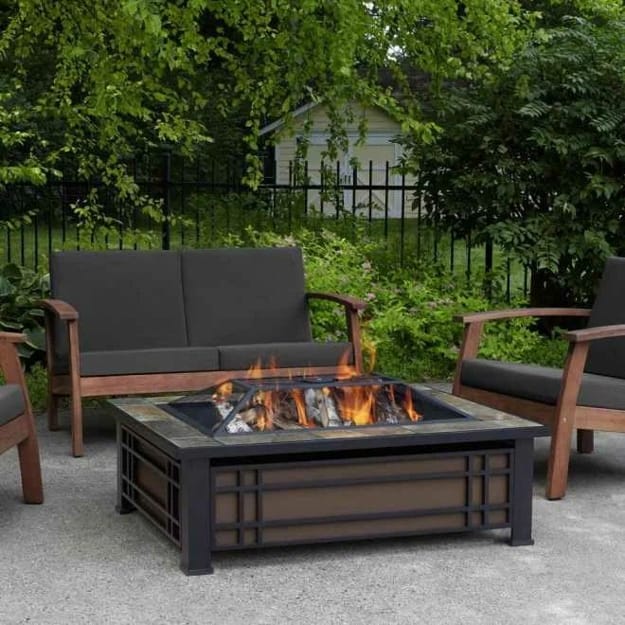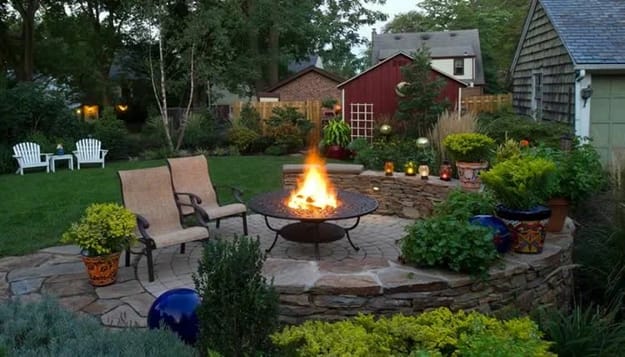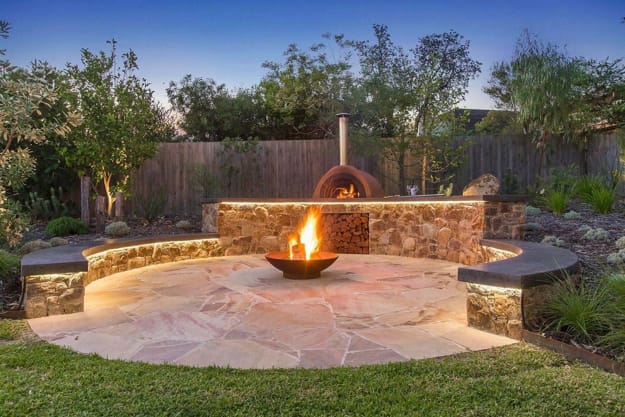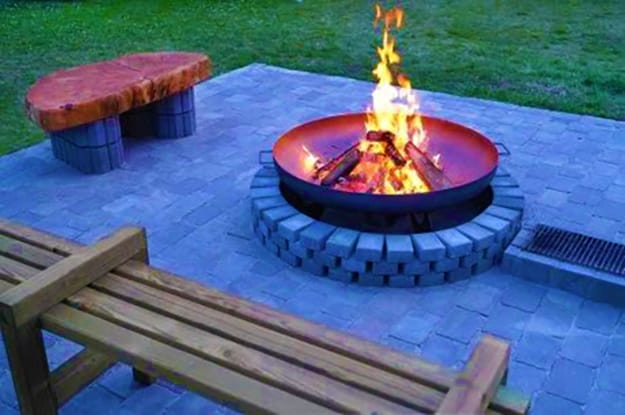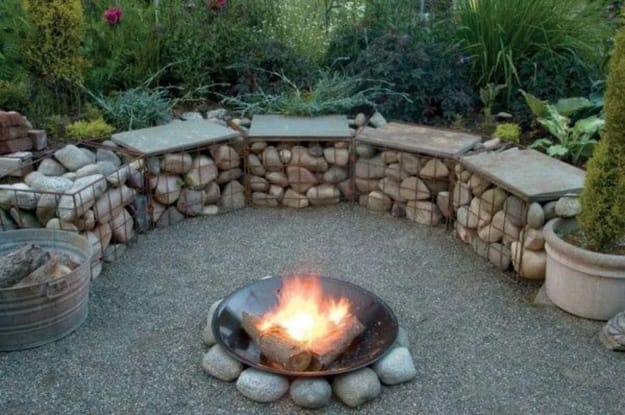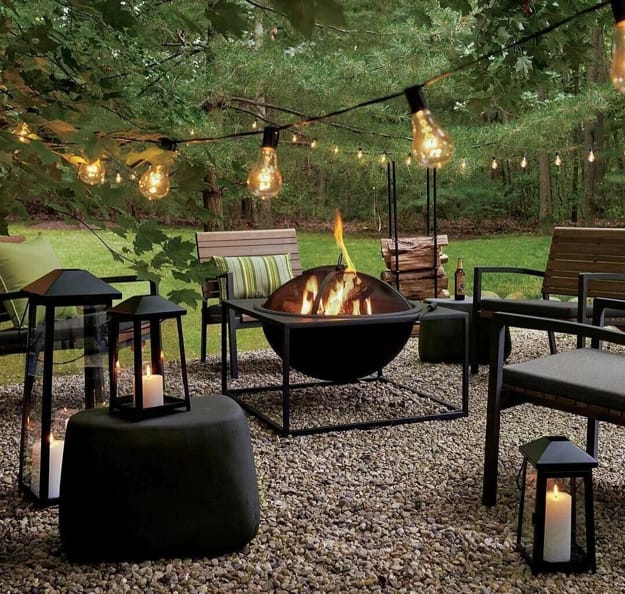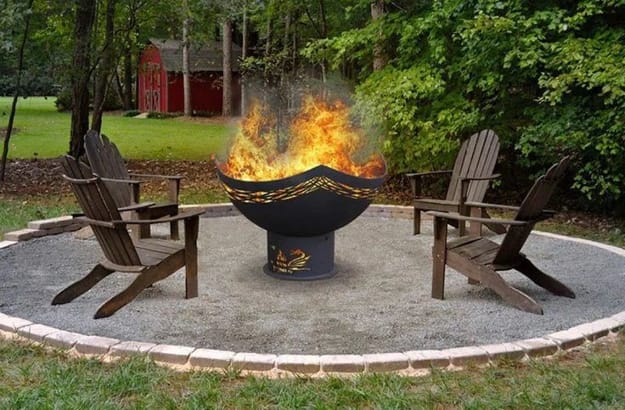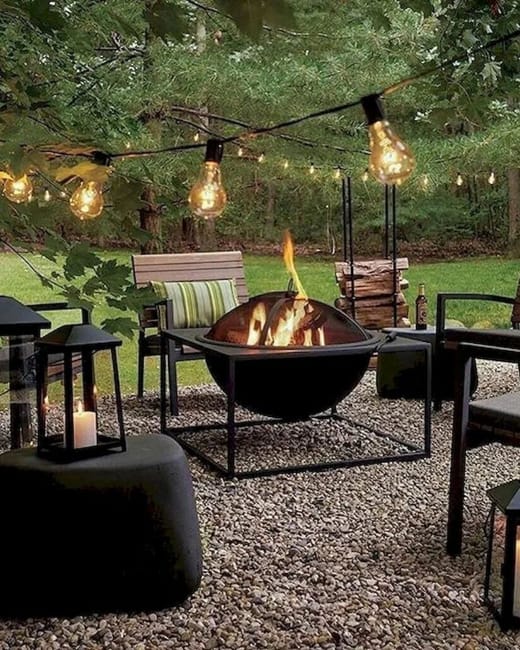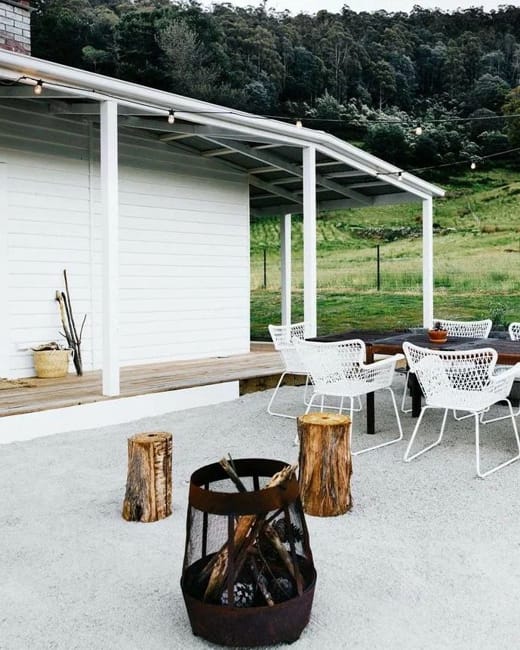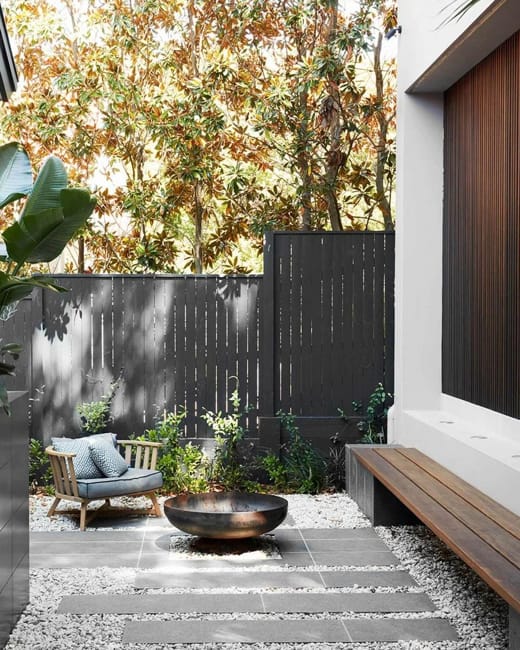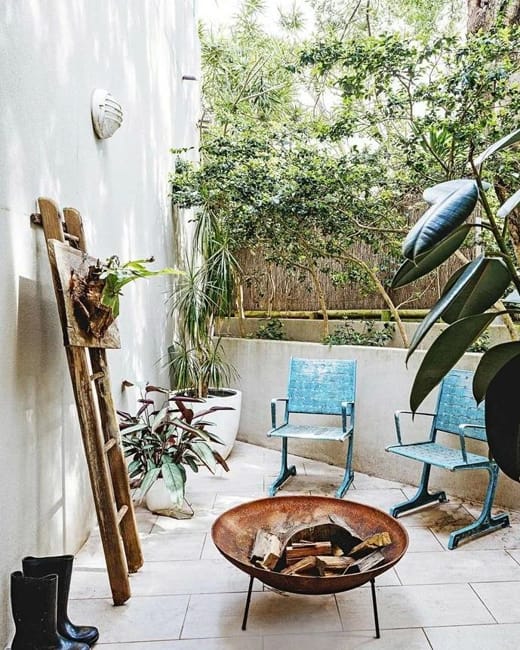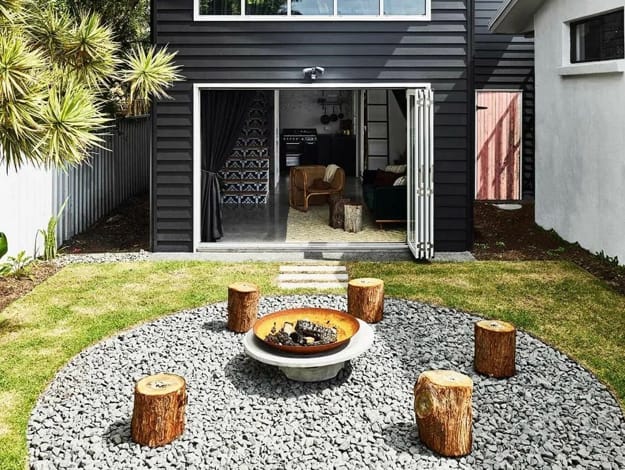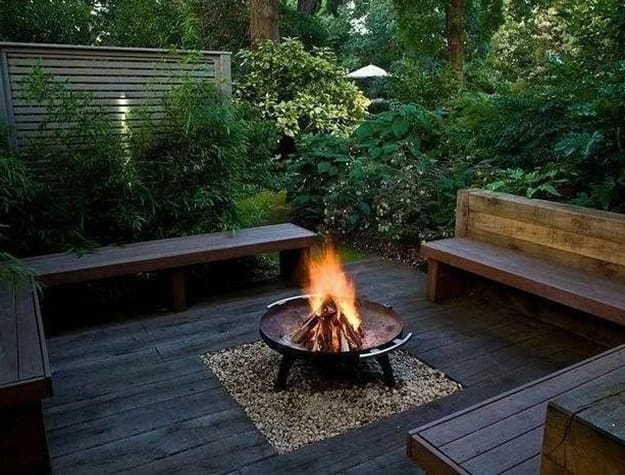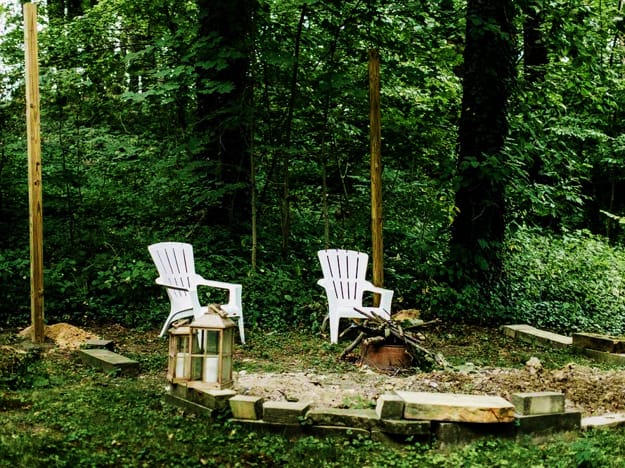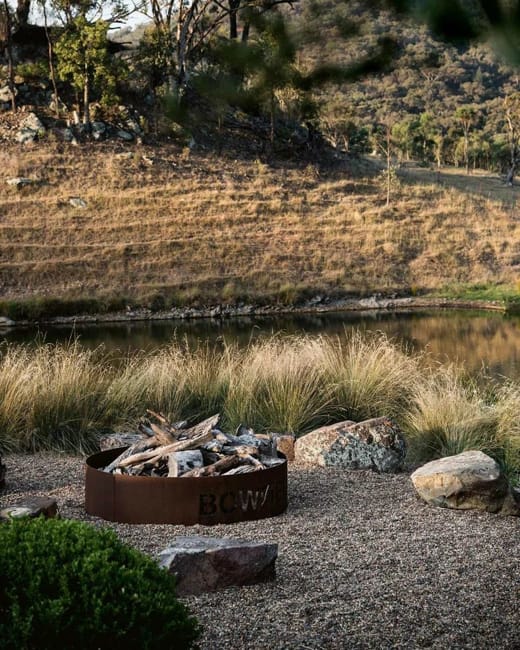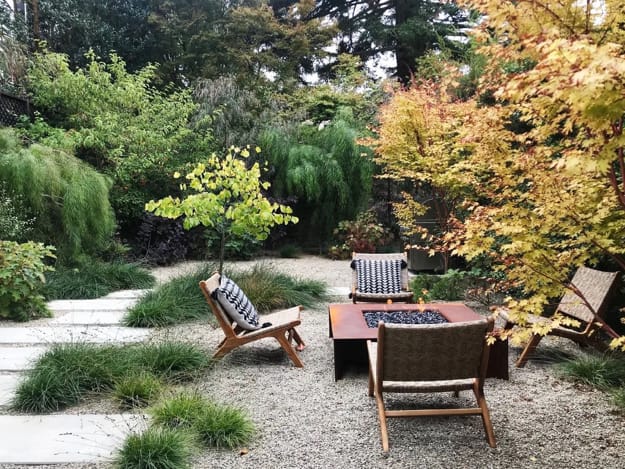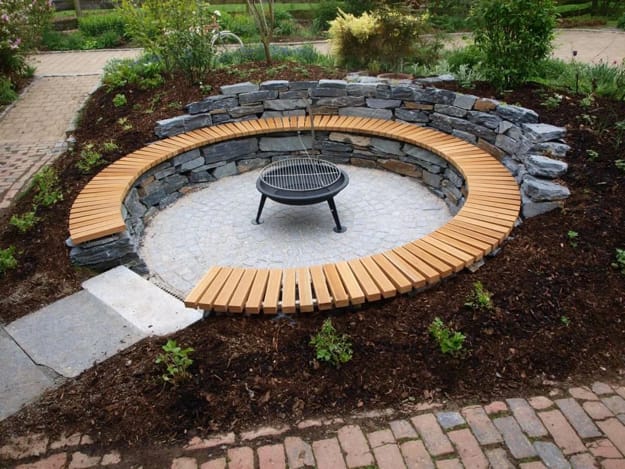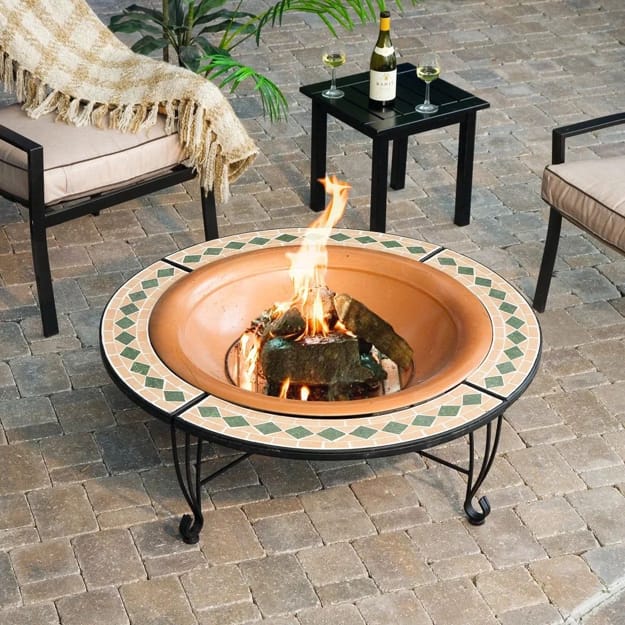 More from outdoor seating

Outdoor rooms with fireplaces are a beautiful trend in creating comfortable outdoor living spaces that stretch home interiors, make houses feel...
and enjoy free articles sent to your inbox