DIY Garden Benches and Tables Made with Cinder Blocks

Decorating Ideas

Outdoor Living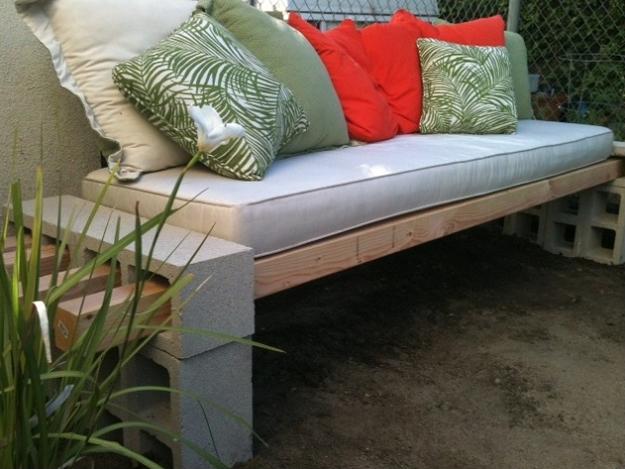 salvaged wood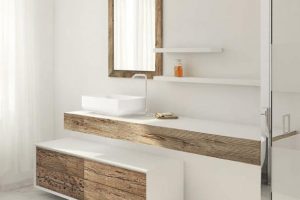 Concrete blocks and wood provide the ideal combination of materials for building inexpensive, durable, and comfortable benches and tables. Salvaged wood pieces are perfect seating or work surface solution for any yard design, and cinder blocks or screen blocks make strong supports allowing to create many different outdoor furniture pieces for your home. Soft cushions and decorative pillows can add color to bench design, increase comfort and help decorate your outdoor seating areas.
Screen blocks look fantastic. They are perfect for artistic designs. Side tables, dining tables, console tables or outdoor bar tables made with screen blocks add unique details to backyard landscaping. Cinder blocks and wood are versatile materials, suitable for interior and yard decorating. These materials work well together and with all outdoor furniture and home decor. Cinder blocks are hard and durable, perfect for making concrete garden benches and tables that allow changes in the design.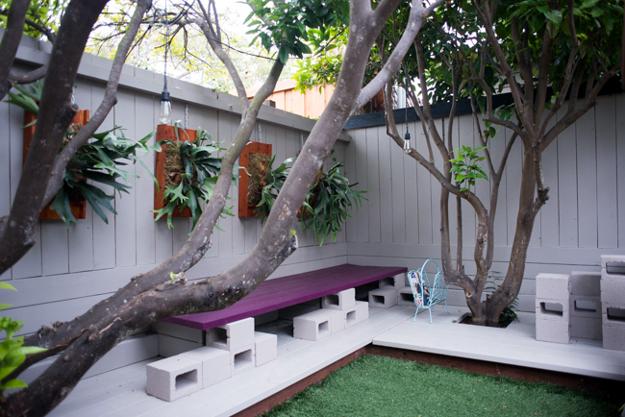 Cinder blocks are cheap, hard and durable, ideal for making concrete garden benches and tables that allow variations in the design. Concrete blocks come in various earthy colors, – beige, bluish gray, pinkish brown, reddish brown, and gray. They look natural and create fabulous neutral color combinations with natural stone, metal, and wood in your yard. Concrete blocks are available in a variety of shapes, sizes, and textures, so DIY bench designs are always unique.
Original cinder block ideas for DIY yard decorations
Original garden benches adding beautiful accents to backyard designs
Recycling wooden chairs for blooming garden decorations
Salvaged wood or small logs work well for a garden bench. While metal seats do not fit every style, wooden furniture and cinder blocks look natural and blend with the surroundings. These designs mix functionality, simplicity and a neutral look creating elegant or rustic pieces which are perfect for outdoors. They are sturdy, practical, durable. The simplest garden bench is a few wooden planks and concrete blocks serving as supports. The materials are readily available and cheap. They are quick to built and disassemble for moving around.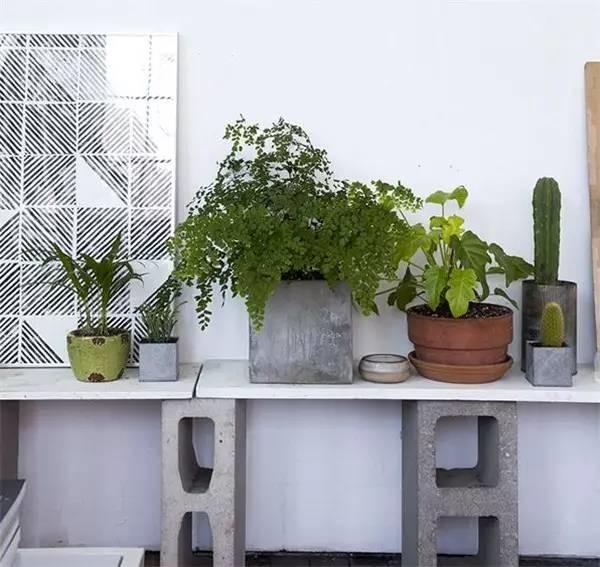 DIY concrete block benches are not just affordable, but fun to make. Anybody can construct these outdoor furniture pieces with cinder blocks and wood. Check out the Lushome collection of design ideas and get inspired to add more comfort and originality to your yard. You can paint concrete blocks or wood, or use colorful outdoor fabric for bench cushions. Your garden design will benefit from color, texture and elegant simplicity.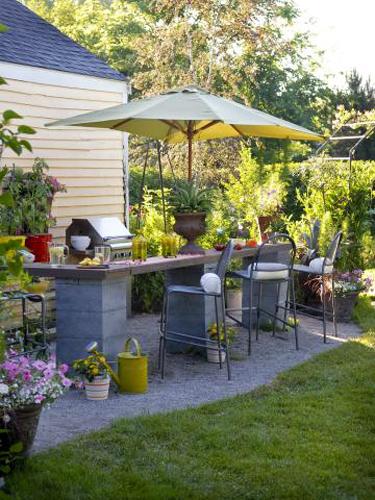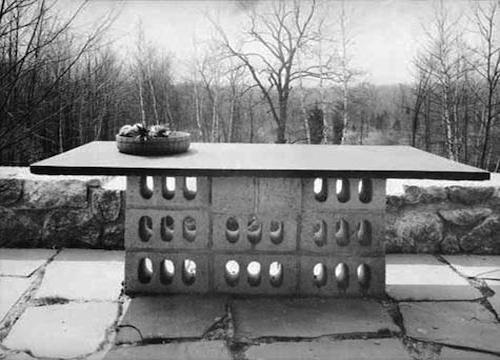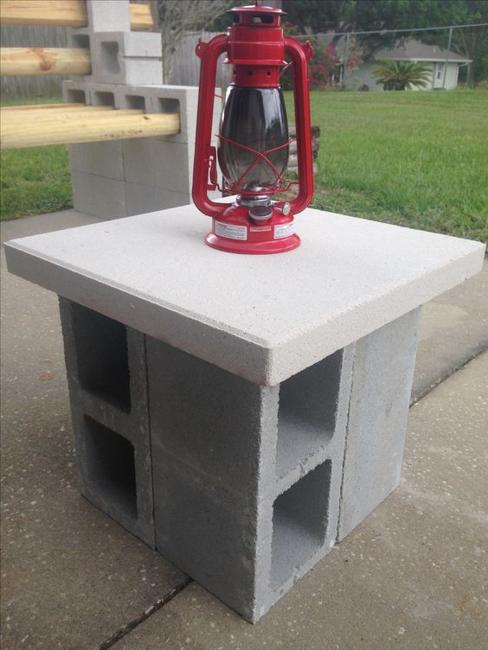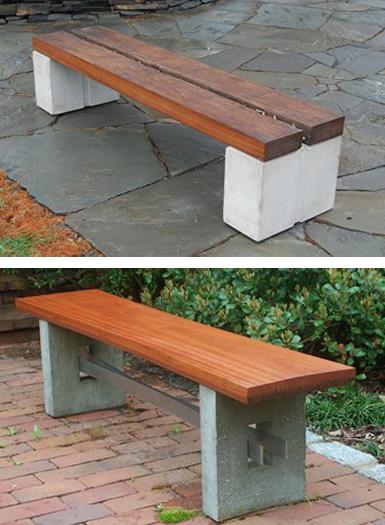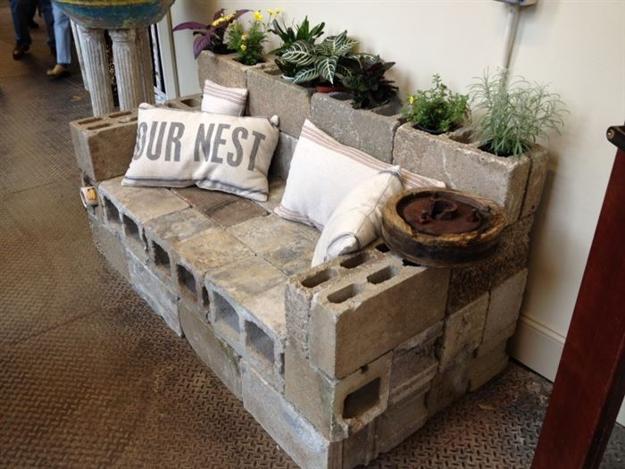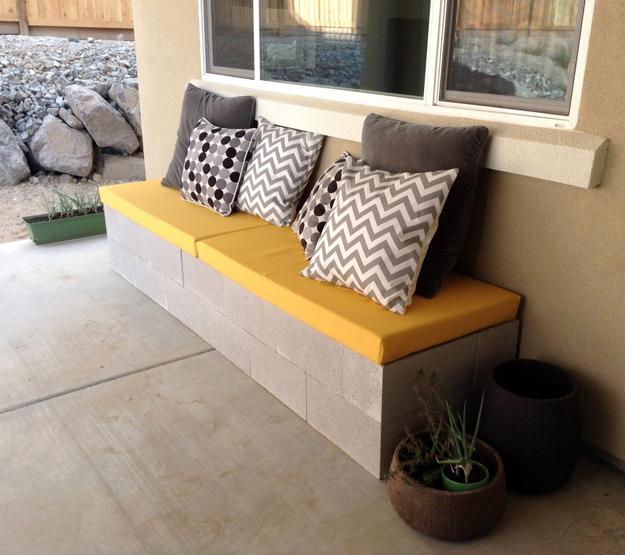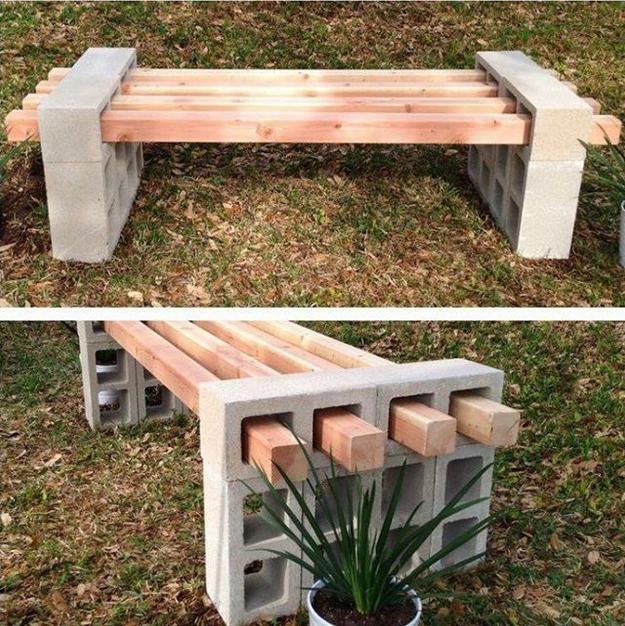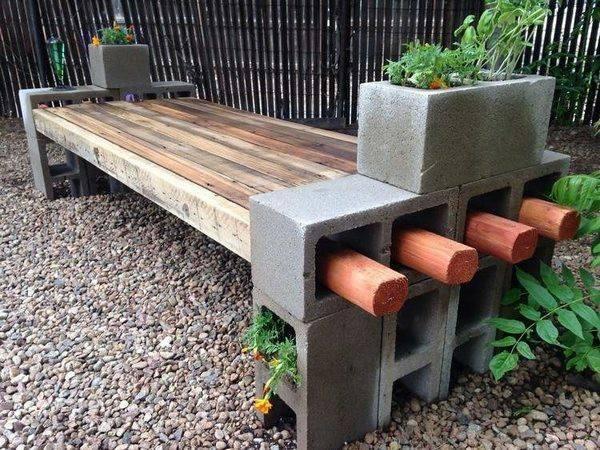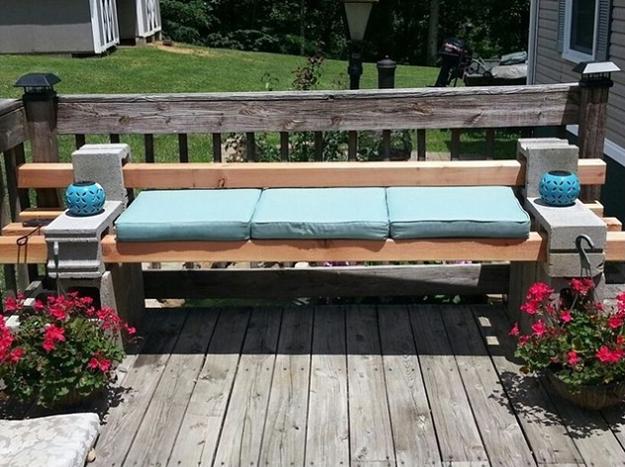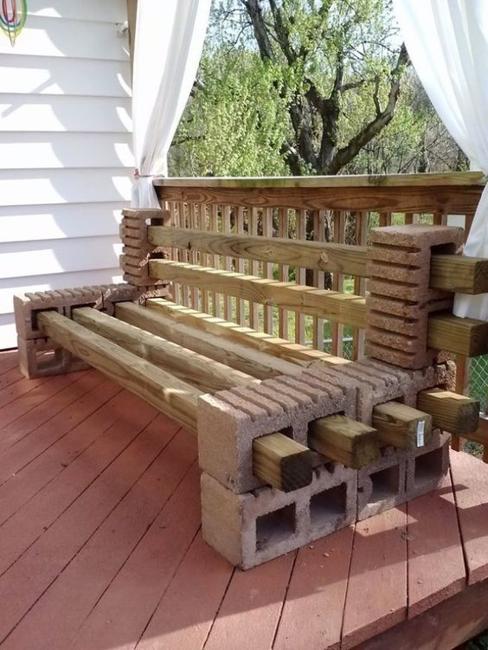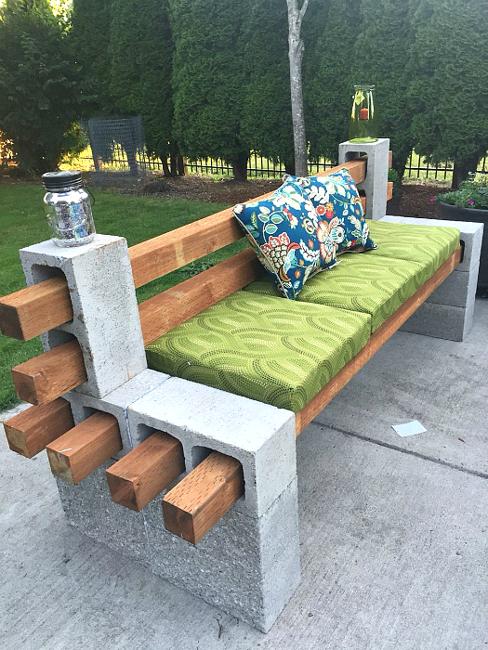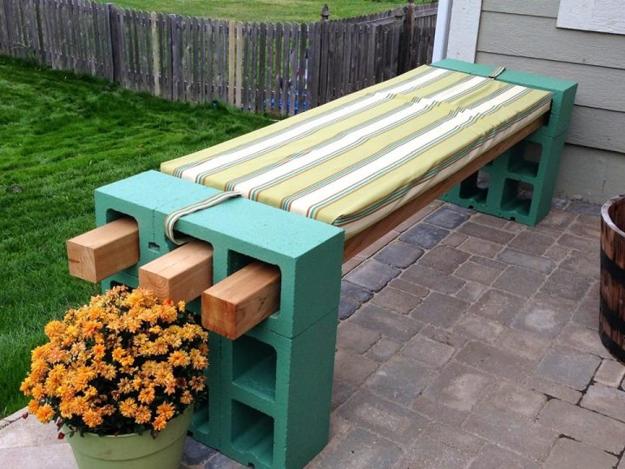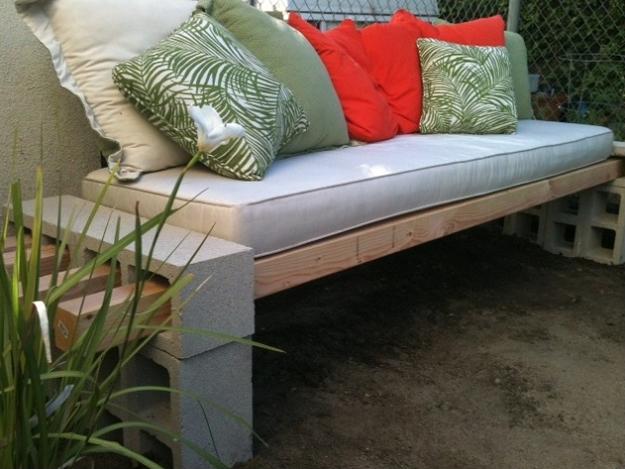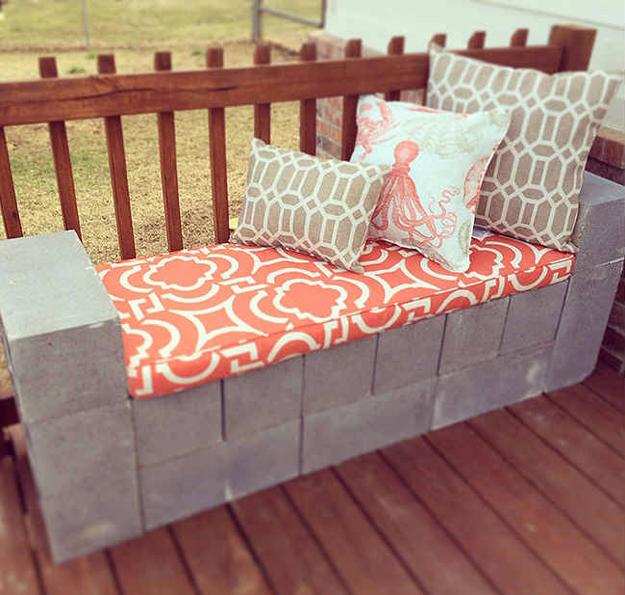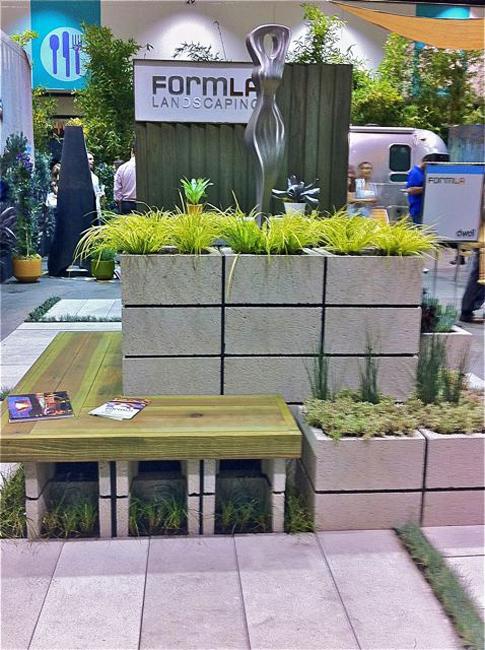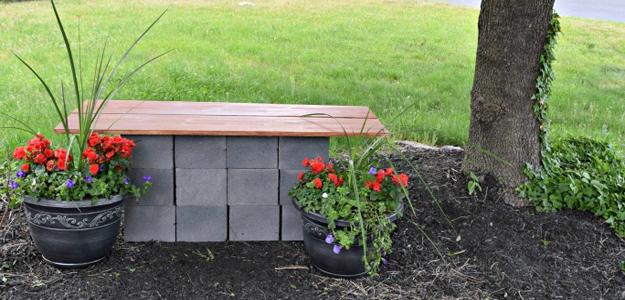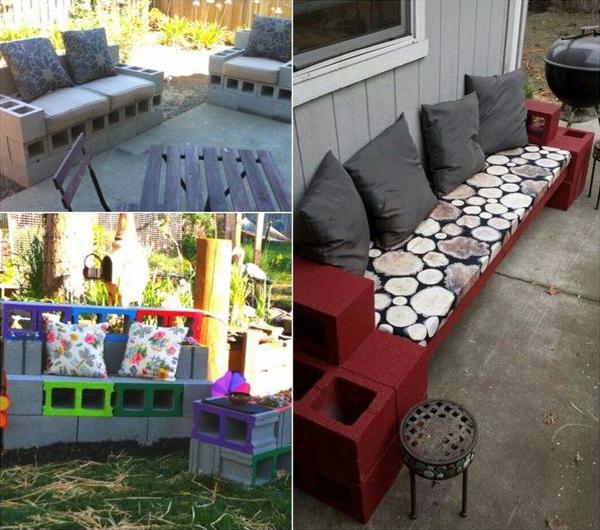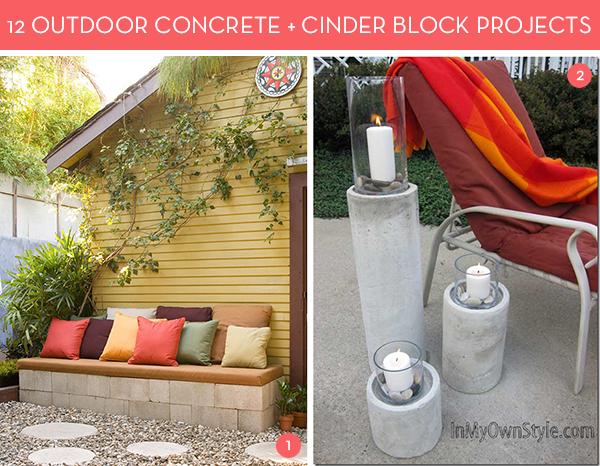 There are hundreds of reasons to recycle metal parts, old cookware, wires, tools for creating unique designs and decorating your office...
and enjoy free articles sent to your inbox