Small Home Office Cabinets Enhancing Space Saving Interior Design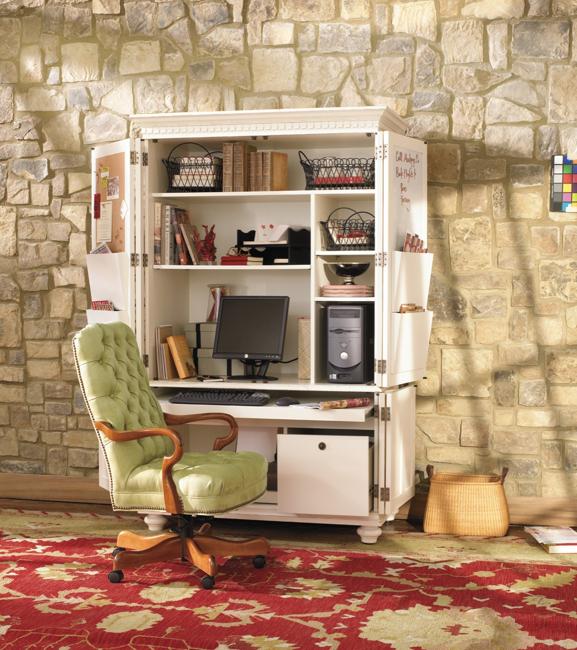 Wooden home office cabinet, space saving small home office design idea
office storage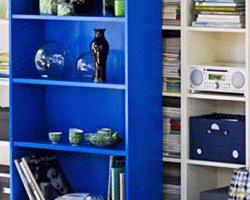 Home office cabinets are versatile and beautiful solutions for small home office designs. There are many home office designs that are functional, comfortable and attractive, but home office in a cabinet is space saving idea that is great for contemporary interior design or relaxing cottage decor.
Modern office furniture provides good storage and organization, improving productivity and keeping home offices look neat and beautiful. A home office cabinet that hides a computer and papers behind its doors, look attractive, warm and welcoming, adding a functional item to any room decor.
A home office cabinet serves a purpose and blends in as a part of your interior design. A home office cabinet is  nice combination of practicality, elegance and space saving design. A home office cabinet adds wonderful flair to interior design, bringing wooden texture into your room, and makes your living space feel like home.
Home office cabinets for modern interior design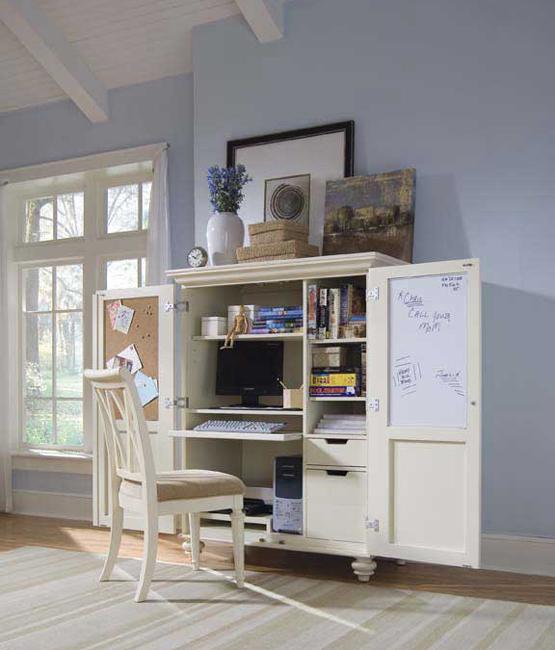 Large home office designs
When you have a separate room for designing your home office, you can buy office furniture designed for a large room. A computer desk that offers adequate storage and a large top surface is great for large home office designs.
Filing cabinets bring more comfort with convenient storage and help create modern office designs in large homes. Large surfaces can be used for interior decorating with house plants or framed pictures, turning large rooms into beautiful working spaces.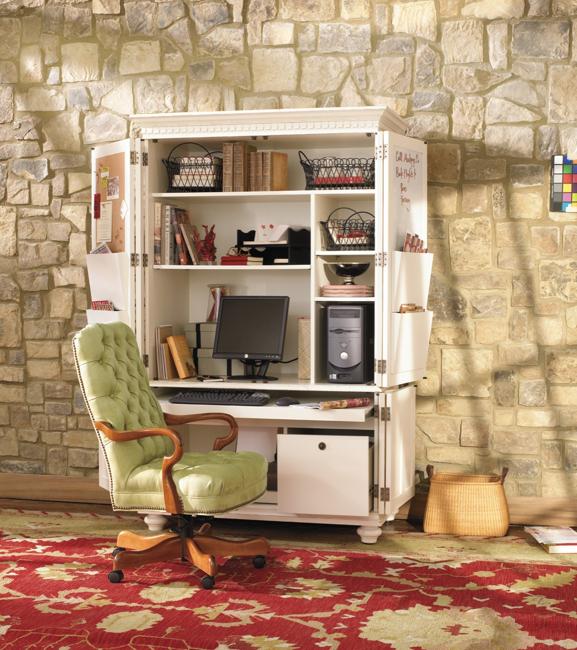 Home office cabinets look beautiful in large rooms also. Light and dark brown colors of wooden cabinets create warm atmosphere and add comfortable feel to home office designs. Space saving and elegant wooden office cabinets are available in different sizes, designs and colors, and are perfect for home office designs in any style.
Modern home office furniture on wheels allowing flexible interior design
22 built-in home office designs maximizing small spaces
Small office designs with cabinets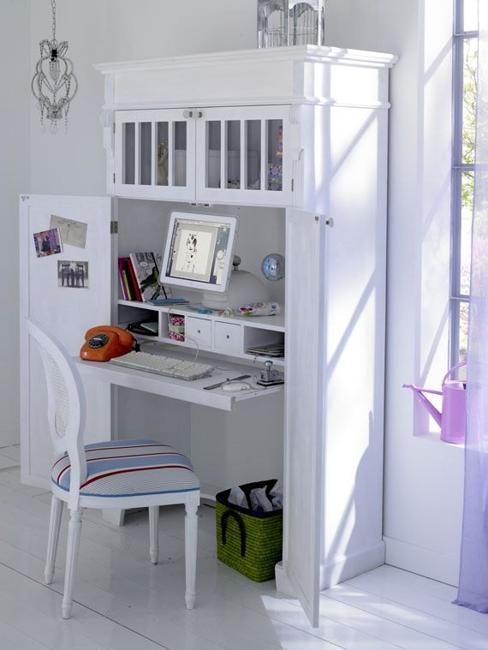 Many people like to add office cabinets in modern or vintage style to their small home office designs, and create simple and neat interiors that allow more flexibility. Office cabinets are functional furniture items that offer space saving interior design ideas while offering creative decorating solutions for multifunctional and small rooms.
Cabinet-like writing desk creating modern workstation in any room
Wooden office desk with convenient small storage compartments
Office cabinets with a small desk, drawers and shelves for files, documents and materials, are a compact interior design ideas that looks trendy and contemporary. Corner office cabinets take up less floor space in your office or bedroom, and make interior design feel more spacious.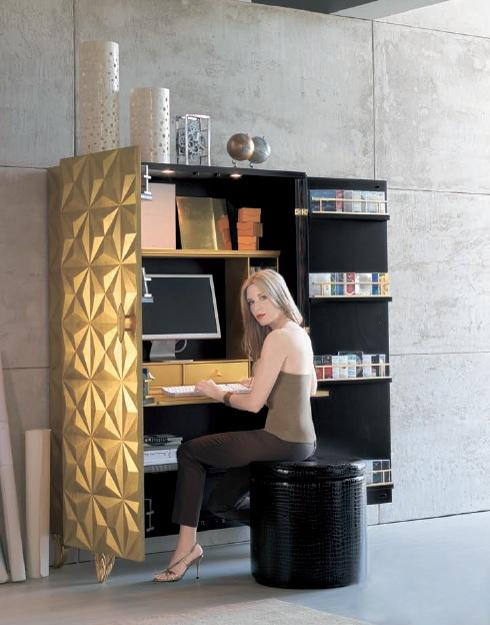 Not everyone is lucky enough to have an entire room for a home office. Some people have to create small home office designs within other rooms, in hallways, under staircases or in kitchens.
Home office furniture, ergonomic elegance of modern office desks
15 interior design ideas for healthy home office
There are home office cabinets with small computer desks that slide or fold away and close up to look similar to an armoire. These are ideal small home office design ideas that allows modern interior design to be transformed into a working spaces and a living space.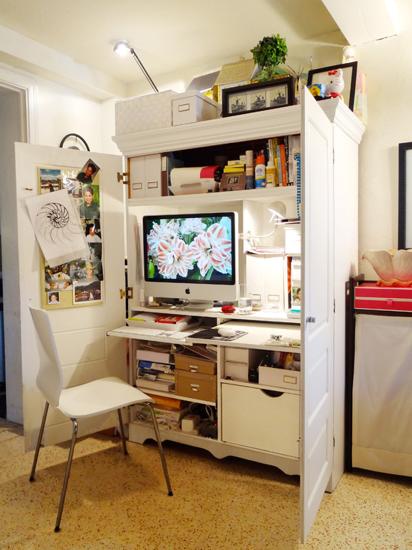 Small home office cabinets can be equipped with wheels which improve the functionality and flexibility of modern interior design. These home office furniture pieces not only takes up less room but also blends in with the rest of room decor and allow quick interior design transformations.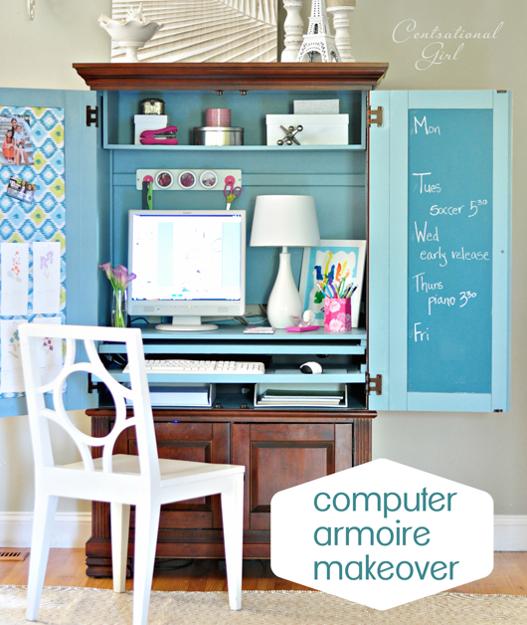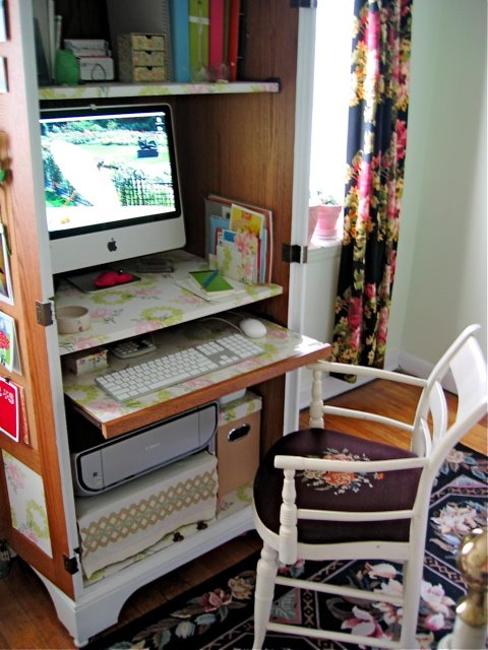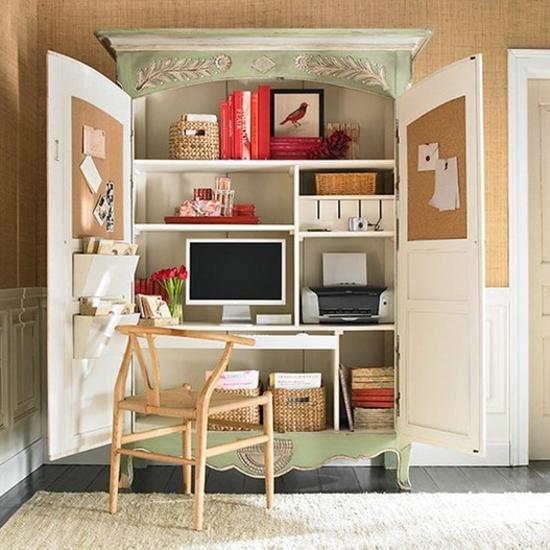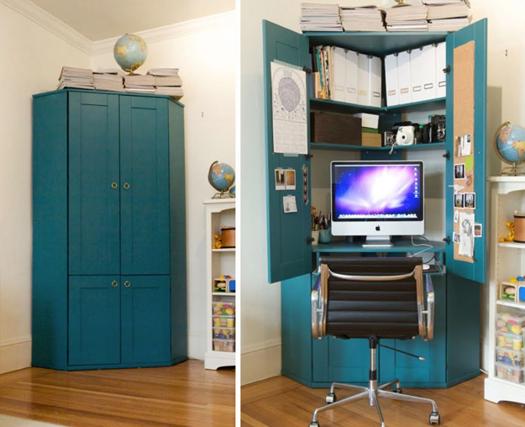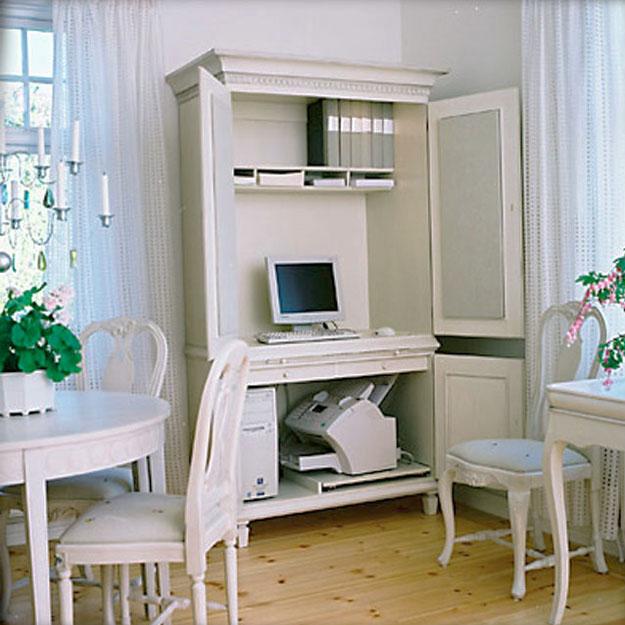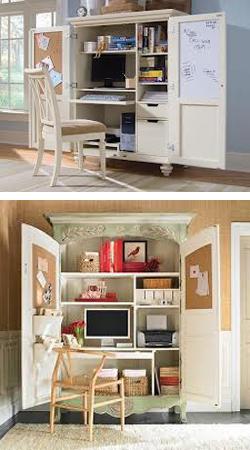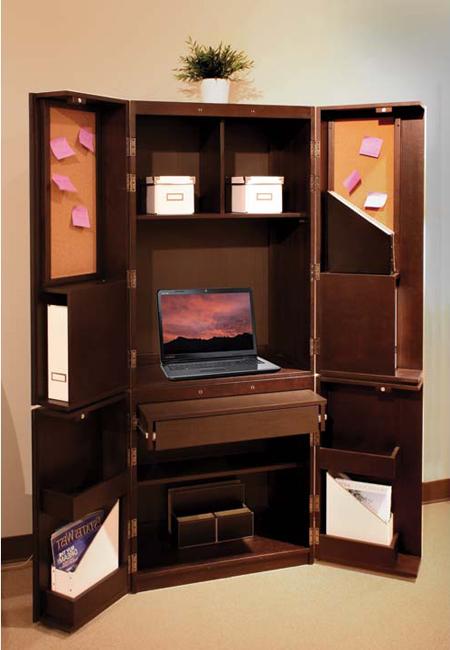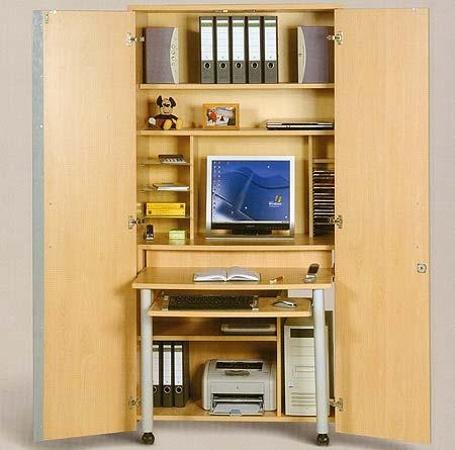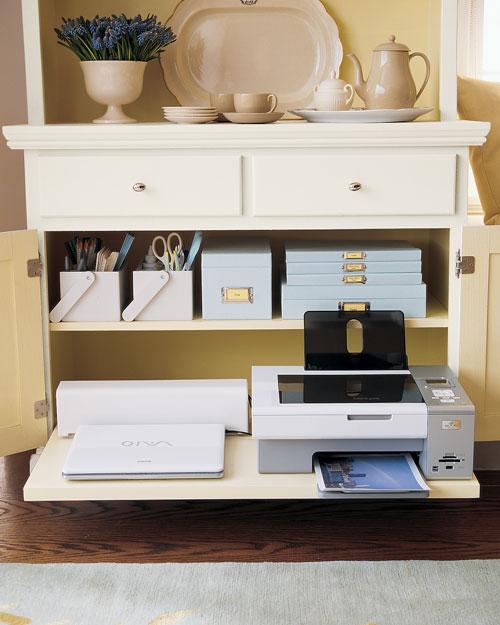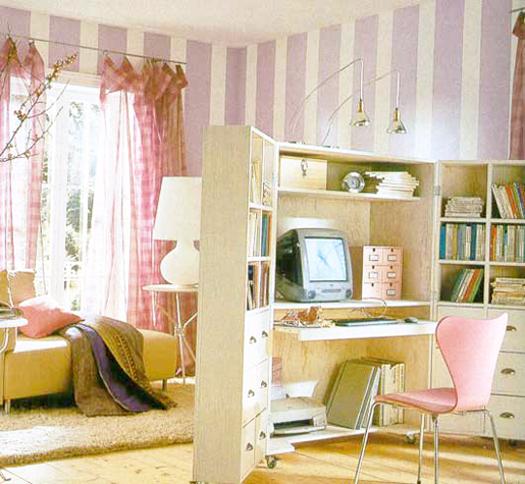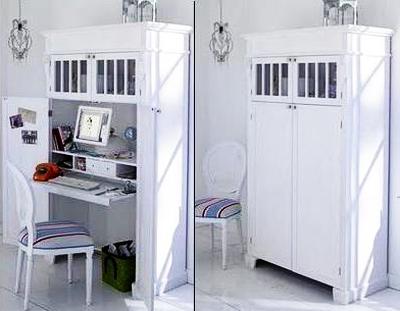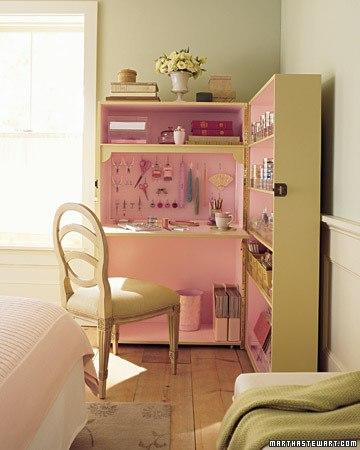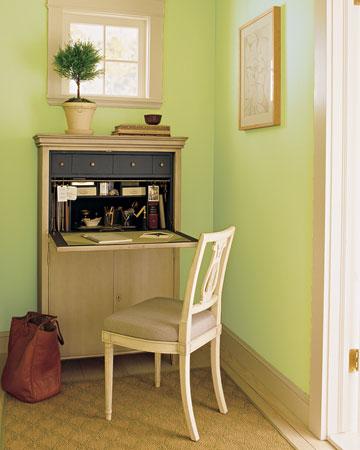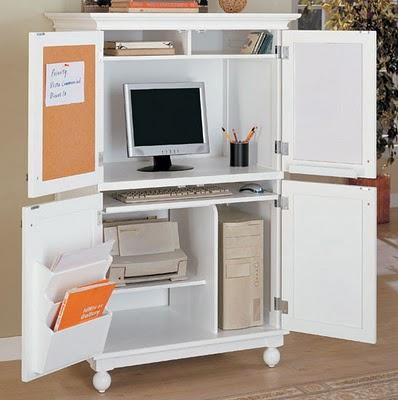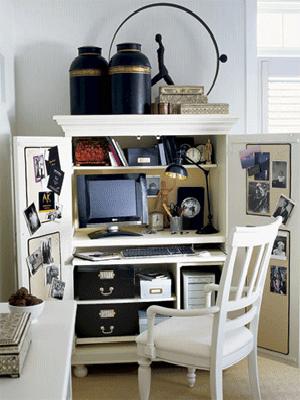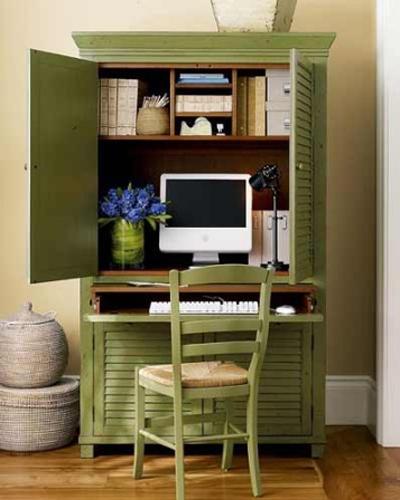 Wooden shelves are unique kitchen storage ideas that require good organization. Nobody wants to see the mess inside of the cabinets,...
and enjoy free articles sent to your inbox