Shamrock, Oxalis Plant for Home Decorating

Outdoor Living

Plants and Flowers

indoor plants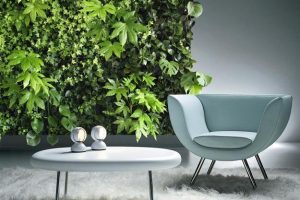 Shamrock plants have unique beautiful green leaves that are excellent for inexpensive eco friendly green home decorating. Shamrock, or oxalis plants family includes approximately 800 different kinds of oxalis plants worldwide with green or purple leaves and light yellow, tender pink or white flowers.
Native to South Africa, oxalis plants are small house plants, which are subtly responsive to the light. Oxalis leaves open during the day, and at night or on a gloomy day they clamp down to the stalk like miniature umbrellas. Trifoliu repens, or white clover, belongs to oxalis plants family. The word comes from the Greek oxys, which means spicy and sour. Three leaf shamrock, or a lucky clover, has spicy and sour taste, because of oxalic acid in oxalis leaves.
Shamrock is the symbol of Ireland. St Patrick used shamrocks to demonstrate the meaning of Christian Trinity. (Shamrock plant, St Patricks Day or Christmas gift ideas) Unique three leaf shamrocks are popular St Patricks Day decorations and wonderful religious holiday gifts. Oxalis plants make fresh and attractive table centerpieces. Small house plants are a great for Christmas, St Patricks Day or Easter home decorating ideas. (Egg shell and flower ideas for eco friendly Easter decorating)
Oxalis, green house plants with white flowers for home decorating
Except famous three leaflets on a single stem, common oxalis house plants have small, simple and very delicate white flowers of five petals.
Small house plants grow well in homes and produce tender flowers at the room temperature. Mature house plants shoot small seeds.
Oxalis plants are easy to care for and fast growing house plants, that are are propagated by leaf cuttings or dividing. (Maranta plant for interior decorating)
Growing oxalis
Place oxalis near the window on a table or a plant stand, and keep soil moist, but not waterlogged. That's all this lovely house plants need to stay healthy. (Fern decor for room windows facing north)
Moderate watering is recommended in the morning or evening. In late spring and summer, the house plants leaves can be sprayed with water. The small house plants may go dormant for several weeks in winter. Stop watering until light green leaves begin to grow again.
Green wild clover with white flowers
Purple oxalis, home decorating ideas
When house plants are in active growth, feed oxalis with a liquid fertilizer for flowering plants, 15-30-15 at half strength. The most suitable soil for these beautiful indoor plants is slightly acid, with drainage and addition of peat.
Remove old stalks and leaves with a gentle tug to keep small house plants attractive and enjoy green home decorating. Oxalis plants do not require dead-heading.
Cheap ideas for home decorating and holiday gifts
Cheap ideas for home decorating, oxalis with pink flowers
Backyard decorating ideas
In May (for Canada) oxalis plants can be placed on a deck outside. New growth will soon appear, and small house plants will bloom by mid-June. (Glass plant terrarium ideas)
Stylish and cheap ideas for home decorating with house plants
Cheap ideas and great religious holiday gifts, home decorating with house plants
If oxalis plants have been potted for a couple of years, they should be replanted about 3 cm apart in a clean container with a new potting mix. Plenty of water and indirect light encourage growth, producing stunningly beautiful foliage.
Eco friendly cheap ideas for home decorating, purple oxalis with white flowers, garden and backyard decorating ideas
Cheap ideas for home decorating with house plants:
How to decorate kitchen with green house plants and save money
Green home decor miniatures
Recycling decor, old shoes for green house plants
Attractive and cheap ideas, deck or porch decorating with house plants, shamrock, oxalis plant with purple and green leaves

Here are great ideas for kids toys storage and wall decoration with small cars that everyone would love. DIY organizers, like...
and enjoy free articles sent to your inbox