Room Decorating with Glass Top Tables, 20 Gorgeous Modern Tables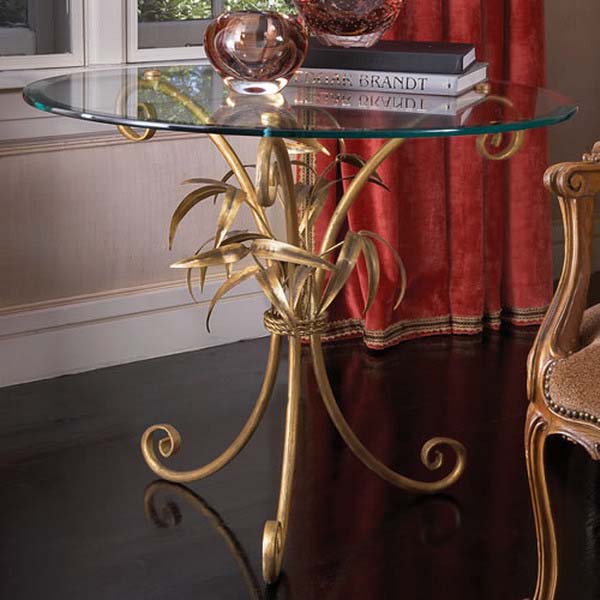 Room decorating with glass top tables is a way to add more light to your dining room, bedroom and living room designs. Glass top dining tables visually increase the size of your dining room. Glass top coffee table and console table designs are perfect for light and pleasant home interior decorating.
Modern dining tables and coffee tables are functional furniture pieces, that are very decorative also. Glass top dining tables, console tables and coffee tables are great for stretching living spaces, bringing more reflected light inside and creating airy and bright interior decorating and home staging.
Coffee tables are convenient furniture items that add comfort to living room designs, accommodating newspapers, magazines, books, coffee cups, attractive centerpieces or decorative vases. Glass top coffee tables offer practical and almost invisible surfaces for comfortable room decorating that emphasizes your beautiful decor accessories.
20 contemporary coffee tables, tips for selecting coffee tables for interior decorating
Dining room chairs, 8 tips for comfortable and elegant dining room decorating
Modern tables with glass tops
Wood and glass top dining tables, wooden chairs with metal frames, room decorating with glass furnishings
Room decorating with glass top tables
Glass top dining tables work well for any interior design style, textures and interior decorating color combinations, making dining rooms feel bright and luxurious.
Round glass top dining tables are ideal for small dining room decorating and home staging. They take less space while adding more interest to small rooms, making them visually larger, brighter and more welcoming.
Dining room decorating with glass top dining table and upholstered chairs
Glass top dining tables look wonderful with traditional wooden chairs or upholstered chairs, contemporary plastic chairs, luxurious classy chairs with armrests and modern chairs in retro styles.
Room decorating with modern console tables
Glass top table Layer, Italian furniture design ideas
Traditionally dining furniture and coffee tables for living room decorating were made of wood. Today glass top dining tables and coffee tables bring beautiful base designs made of wood and glass, concrete and metal, adding unexpected shapes to modern interior decorating and creating exciting rooms for modern lifestyle. A glass top coffee table or dining table with a unique base creates a gorgeous focal point of living room design or dining room decorating.
Glass top dining table with unique wooden base and beutiful wooden chairs with upholstered seats
Modern tables with a glass top are practical, inexpensive and durable. Glass tops are hard to scratch, but room decorating with glass top tables is not suitable for a family home with young children.
Modern sining tables from IL LOFT, unique furniture design ideas
Stylish stools and dining chairs, 9 dining furniture design trends
However, glass coffee table is a nice decorative accent that your can add to your living room design or bedroom decor. The transparency of the top allows to see the beautiful base that looks less bulky and visually weightless.
Living room decorating with glass top tables and decorative vases
Glass top coffee table or a console table look elegant and graceful, creating pleasant and functional, comfortable and modern interior decorating, turning small home interiors into spacious and bright rooms.
Tree table from Mezza Style, green ideas for outdoor rooms ad interior decoraitng
Mirrored console table and coffee table designs, stretching small spaces
Glass top coffee table on rollers is a modern furniture trend, perfect for small apartments and those who like change room decorating often and create different zones for various tasks.
Living room decorating with glass top table on rollers
A coffee table with rollers is easy to move around, and it looks more contemporary, adding extra functionality to interior decorating.

Here are great ideas for kids toys storage and wall decoration with small cars that everyone would love. DIY organizers, like...