20 Contemporary Coffee Tables, Tips for Selecting Coffee Tables for Interior Decorating

Furniture Accessories

Interior Design Ideas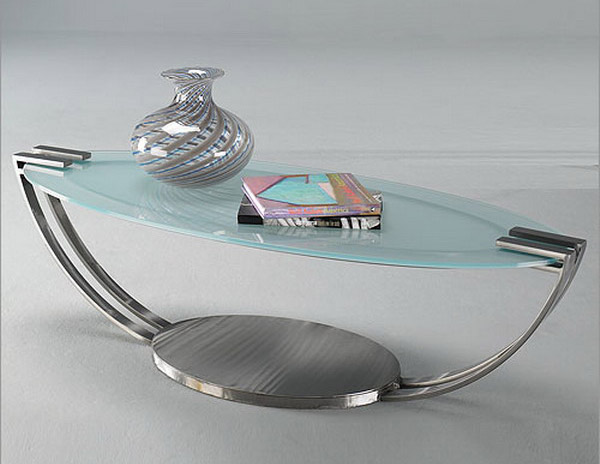 living room furniture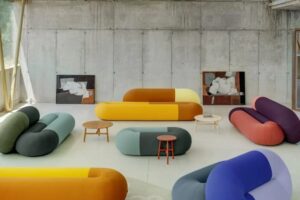 Coffee table is very important, functional and decorative modern furniture item for living room design. Traditional and contemporary coffee tables attract attention and add comfort to room decorating, bringing unique textures and interesting design ideas into home interiors.
There are many various, traditional and contemporary coffee tables on the market.  It is important to find the coffee table which creates a focal point for you living room decorating or emphasizes other beautiful home furnishings, creating attractive, harmonious and bright family room or living room design.
Modern coffee tables are wonderful furniture items that add trendy color, light and modern form to interior decorating or home staging, drawing the attention to a certain element of family room or living room design.
Modern coffee tables
Contemporary coffee table and chairs in pink color, modern living room furniture design ideas
1. Coffee table functionality
The simple coffee table design is perfect for a tea party. Contemporary soffee tables with wheels are excellent for serving your guests.
If the coffee table will be used only for interior decorating and displaying few magazines, books or decorations, consider to buy a contemporary coffee table with a shelf. Modern coffee tables with shelves are gorgeous, stylish and practical.
Glass top coffee table with metal base, unique furniture for living room design
Folding coffee tables extend and can be used for board games or big companies. Modern coffee tables with shelves and drawers are convenient for toys, tableware and blankets storage.
Living room furniture design trends
Modern coffee tables with tree growth rings, unique furniture design ideas
2. Coffee table materials
Traditional coffee tables are made of metal, glass, wood or wrought iron. Contemporary coffee tables can be made of all this materials and cork, plastic or composite new materials also.
Modern coffee table design with aquarium for tropical fish, creative interior decorating ideas
Wood is classic, beautiful and warm material for creating traditional and contemporary coffee tables, which are easy to care for, strong and pleasnt. Wooden coffee tables do not like exess of moisture and very heavy.
Modern sofa, top 10 living room furniture design trends
Cork furniture, eco friendly contemporary furniture design
Glass coffee tables are delicate, beautiful and stylish, although for the house with young children a glass coffee table is not the best choice. Coffee tables are durable, but very heavy and suit only to certain interiors. Contemporary coffee tables made of plastic, aluminum or cork are perfect for homes with kids.
Leather top coffee tables  with metal bases for modern interior decorating with comfortable brown colors
3. Coffee table form
Glass top table Layer, Italian furniture design ideas
Mirrored coffee table designs, stretching small spaces
The form of a coffee table is an important element of design. Round, square, oval, triangular or free shape coffee tables add unique decorative accents to family room or living room design.
Contemporary coffee table in Baroque style with glass top and base made of golden leaves and pink roses, exclusive living room furniture
Choose a coffee table that is made of materials that match your interior decorating colors and textures, and select the form that emphasizes your interior decorating style.
Artistic deaign ideas for coffee table decoration, Floating Earth tray
Room design trends, modern console tables for interior decorating
4. Traditional wooden coffee tables
Wooden coffee tables for traditional living room design
A good coffee table design is pleasing to the eye, comfortable, functional, decorative and easy to take care of.  Without a coffee table the room design feel incomplete. The right coffee table turns a room into welcoming, attractive and modern space.
5. Contemporary coffee tables
More from interior decorating

Home textiles and fabric prints are stylish ways to personalize modern interiors and give a touch of style to any room...
and enjoy free articles sent to your inbox