Artistic Design Ideas for Table Decoration, Floating Earth Tray from Alessi

Decorating Ideas

Dining Room

Furniture Accessories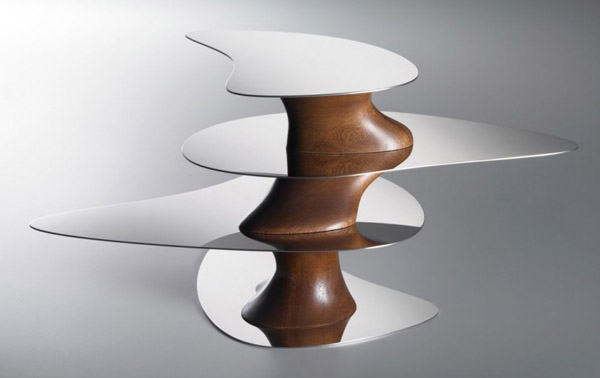 Unique design ideas for table decoration, Floating Earth Tray
centerpiece ideas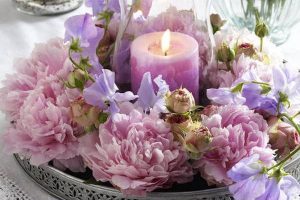 Floating Earth is a tray for artistic table decoration, designed by Chinese architect Ma Yansong for Alessi. Unusual and interesting tableware item, it can inspire shelves, dining table and coffee table design ideas, bringing the unique shape, attractive combination of materials and philosophical flavor to modern furniture design also.
"A tray, like earth, holds many things, – the designer explains in his poem. – We look to the earth, but can see only what rests upon it. She fades from sight and seems not to exist, yet she persists.
A boundless surface upon which all is reflected; the home, the city, an ever-expanding scope. Each rising layer, then, a tower storey. An unscripted space full of kinetic potential, but rooted in the still, same earth.
There is nothing without the earth, and yet the earth is not here for us – she can leave anytime. It is the blue sky that she loves."
Creative table decoration and centerpiece idea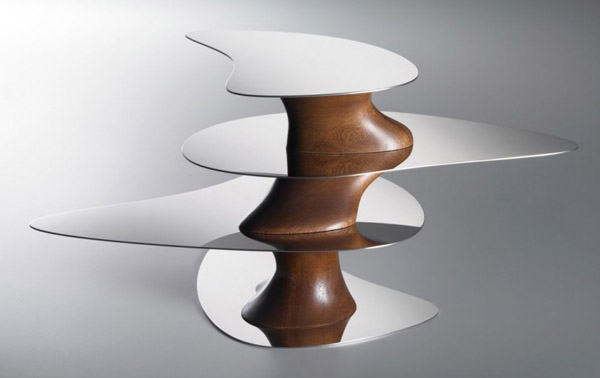 Beautiful wood base and four shiny surfaces create interesting Floating Earth Tray design, that feels rich and expensive, offering an eye catching centerpiece idea for the kitchen, dining table or coffee table decoration, emphasizing comfort and elegance by attractively blending warm brown colors and light.
The unusual tray from Alessi, www.alessi.com/en/ looks like an art piece, inspiring to design very decorative, but functional table centerpieces for special occasions and holidays.
Creative tableware design idea, Floating Earth Tray for dining table or coffee table decoration
Designed for holding things, Floating Earth tray with few flat surfaces can make a striking focal point of dining room decorating, giving an opportunity to explore creative and artistic ways of colorful and bright or neutral  and classy table decoration.
Modern tableware art from Judith Montens
3 people coffee and tea set, playful tableware set from Rockett St George
Unique way of table decoration, Floating Earth Tray, excellent for creating striking table decorations and centerpieces

Here are great ideas for kids toys storage and wall decoration with small cars that everyone would love. DIY organizers, like...
and enjoy free articles sent to your inbox