Practical Decorating Ideas for Small Wooden Decks, Outdoor Rooms Staging Tips

Decorating Ideas

Outdoor Living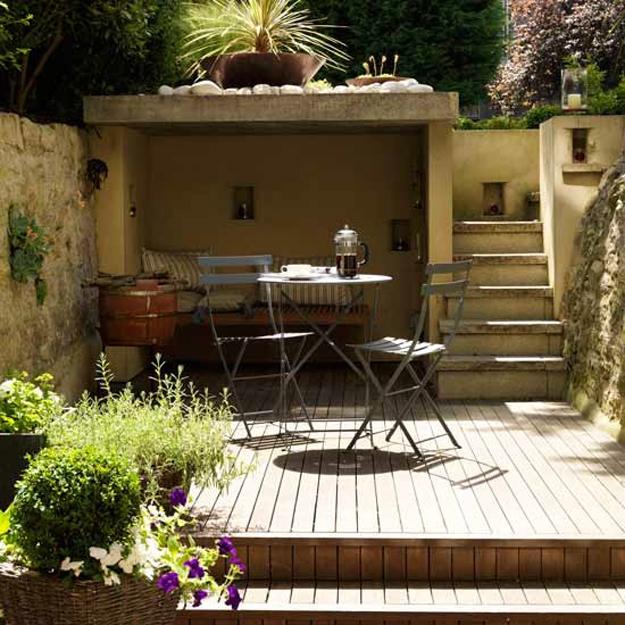 Small wooden deck with dining furniture and bench
patio ideas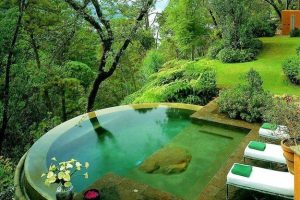 Small wood decks and terraces call for elegantly simple decorating. Space-saving outdoor furniture, pots with flowering plants, and lights are all you need to create beautiful outdoor rooms to enjoy spring, summer, and fall on your lovely small deck or terrace. Outdoor living spaces, even if they are tiny, can look inviting and stylish. You need skillfully squeeze the maximum of your small spaces in order to design pleasant and bright outdoor rooms.
Lushome gathered attractive and practical ideas demonstrating the elegant ways of furnishings small decks. Check out these designs, steal the look, and decorate your small space for comfort and pleasure. Here are home staging tips and summer decorating tricks which can help you maximize your small spaces.
Tree perch and lookout deck design ideas
Irresistible A-frame homes with wooden decks
Beautiful patio ideas and wooden deck designs creating inviting outdoor living spaces
Summer decorating tips for small decks and terraces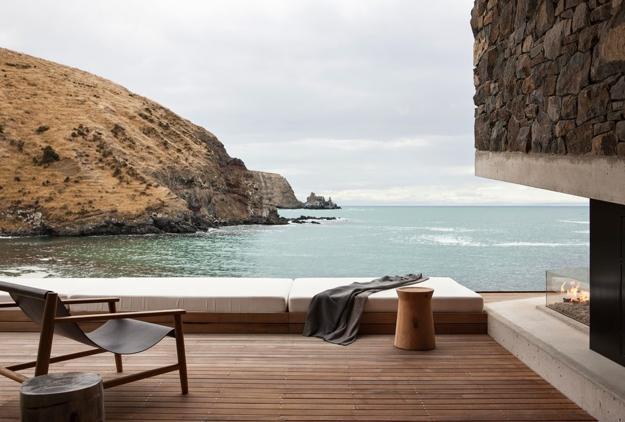 1. Consider only outdoor furniture pieces that suit the size and shape of your deck.
2. Keep furniture to a minimum, reserving some room for lanterns and flower pots.
20 Patio ideas, wooden decks, lovely outdoor rooms with gorgeous views
Stylish outdoor flooring ideas showing contemporary design trends
Small backyard ideas creating beautiful and functional outdoor living spaces
3. Think about your favorite decor style. Look at existing items and find a way to reuse them for outdoor home decorating in summer.
4. Choose one big furniture piece instead of a few small furnishings to save space on your deck. A large sofa or bench with storage and a side table or a compact three-piece dining set, and that's it. Consider one comfortable lounger and a stool or a loveseat with a small coffee table instead of multiple small furniture items.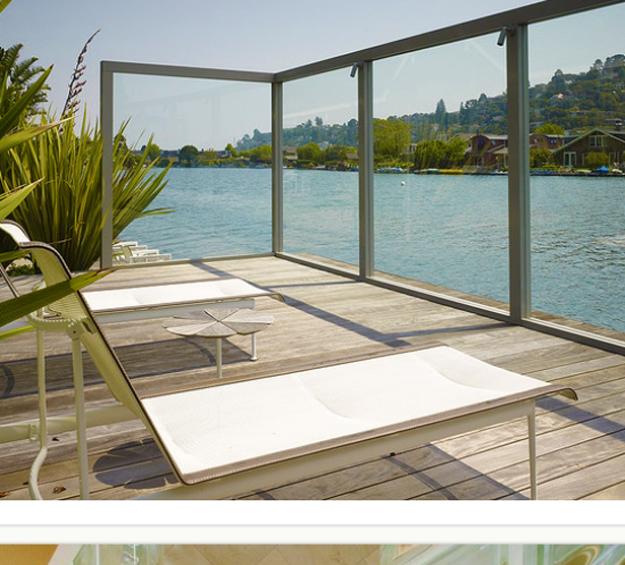 5. An L-shape deck is perfect for a built-in bench with cushions and a dining table.
6. Large floor pillows are great decor accessories for small spaces. You can sit on the deck on beautiful, soft cushions and use additional pads as backrests.
7. Outdoor floor rugs are a way to create a cozy feel and complete look of the space.
Composite flooring ideas for outdoor rooms
Small backyard ideas creating modern outdoor living spaces with pools
Modern patio ideas for creating gorgeous oases
8. Illuminate your deck or terrace with candle lanterns, wall lights, floor lamps. Decorative candle lanterns create a relaxing, tranquil and romantic atmosphere.
9. Essential oils can bring the aroma of your favorite fruits and flowers complementing the peaceful retreat design.
10. Flowering plants and greenery in attractive containers harmonize outdoor rooms and blend them with nature. Beautiful flowers add summer colors and refresh the spaces making them feel pleasant and welcoming.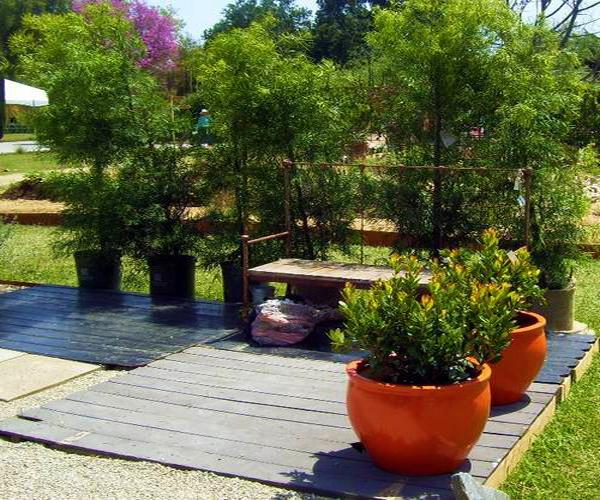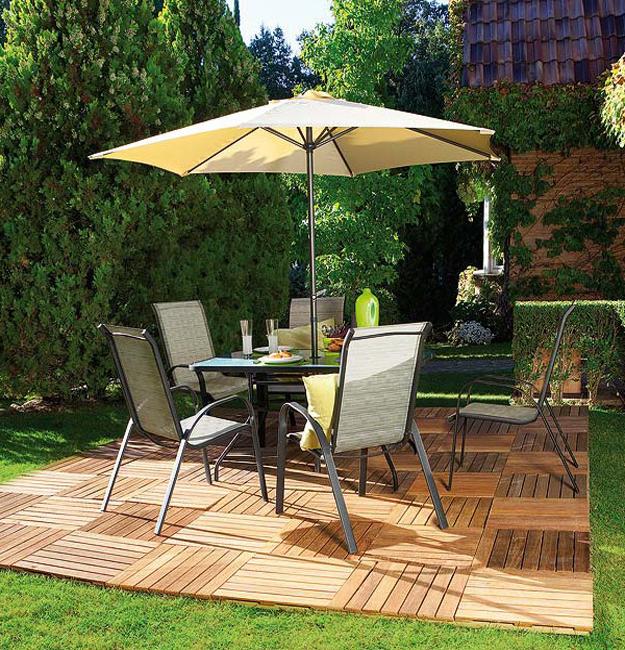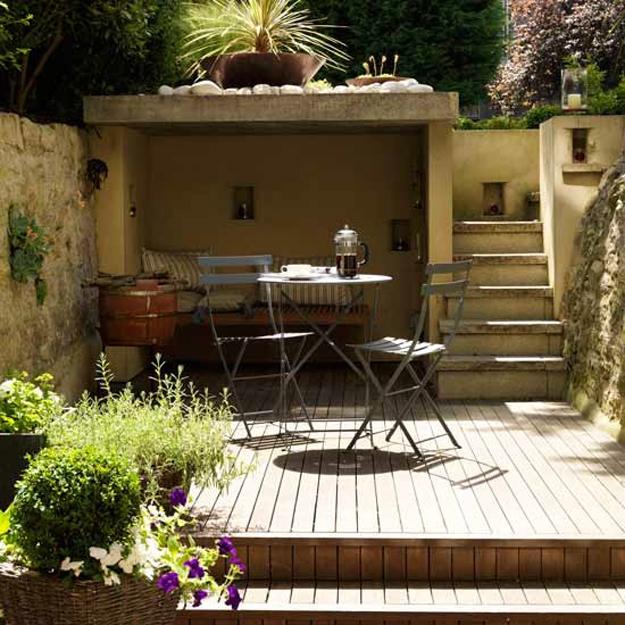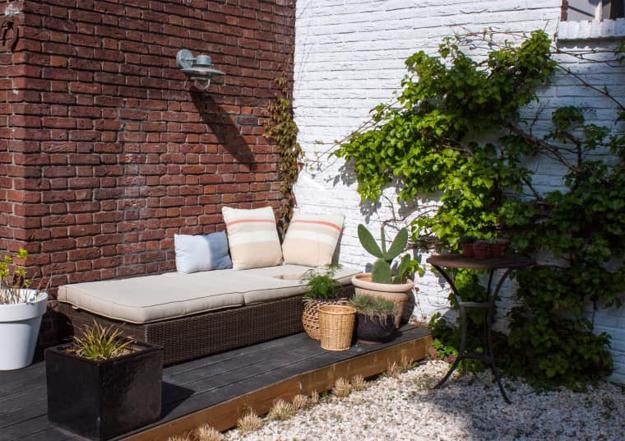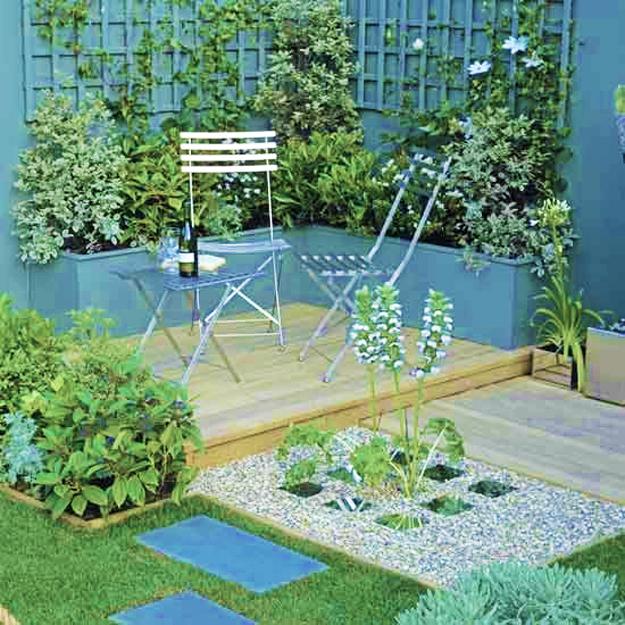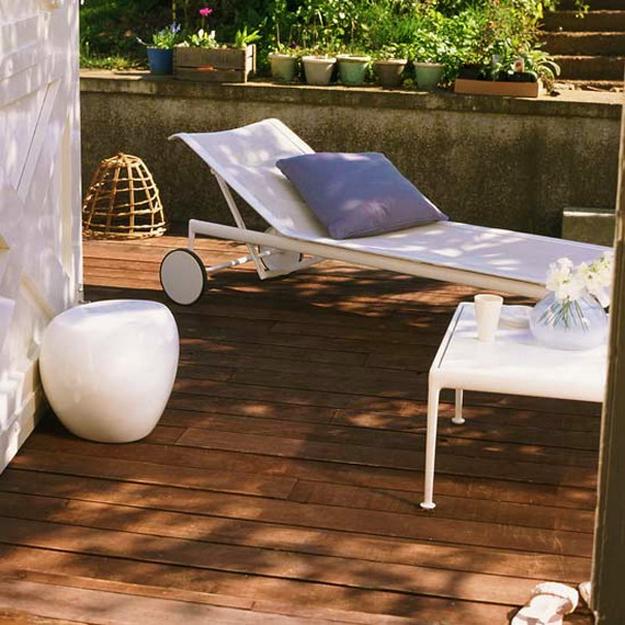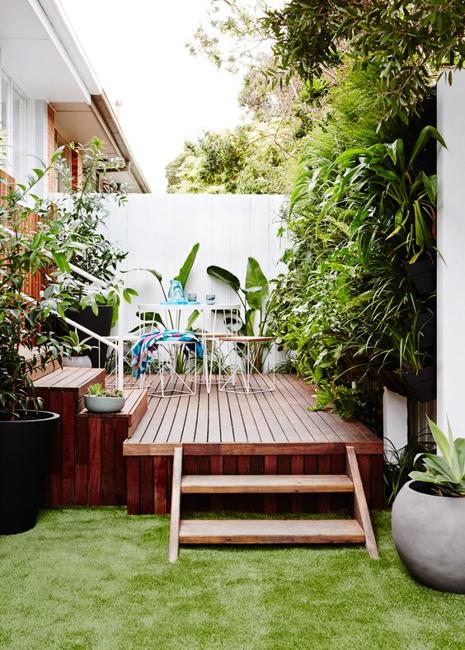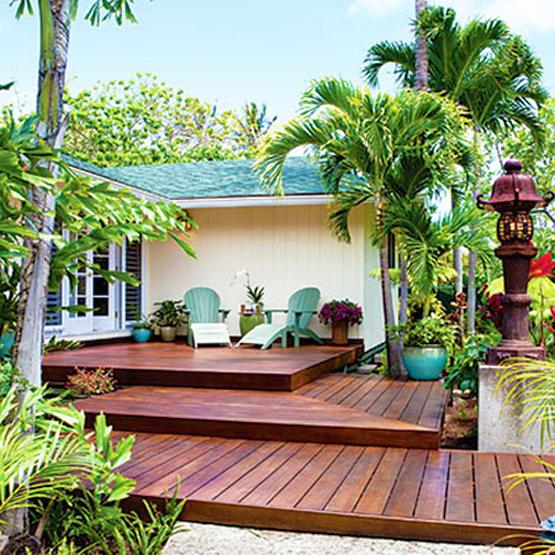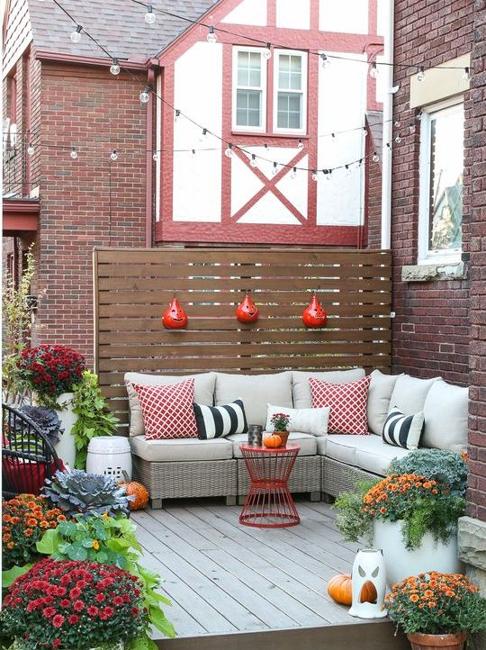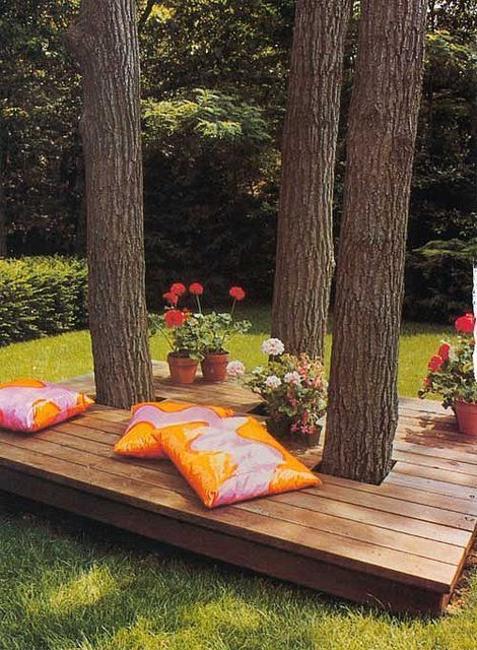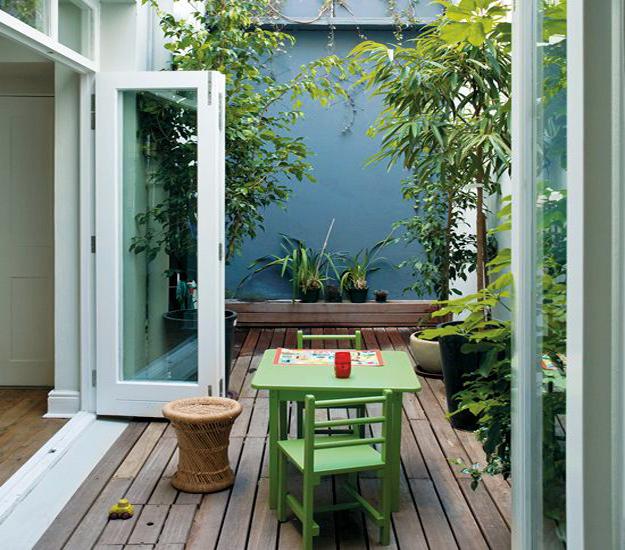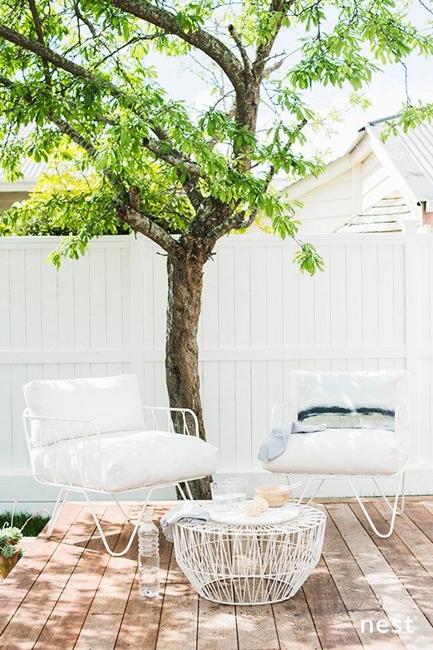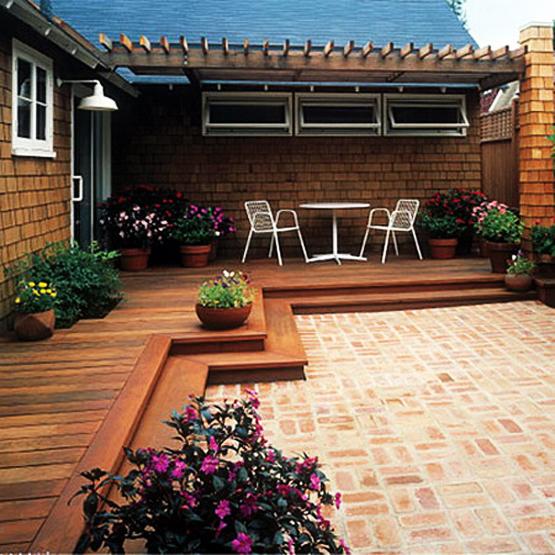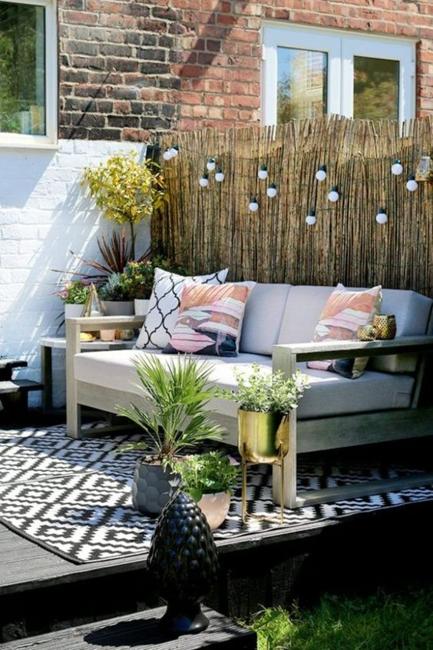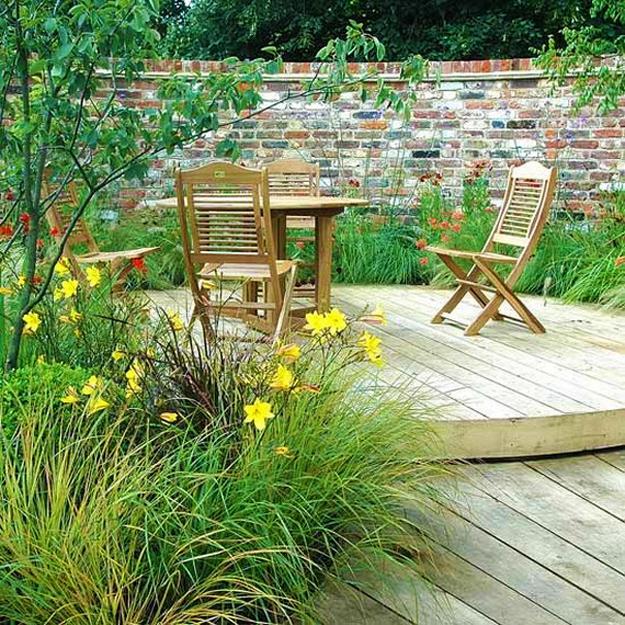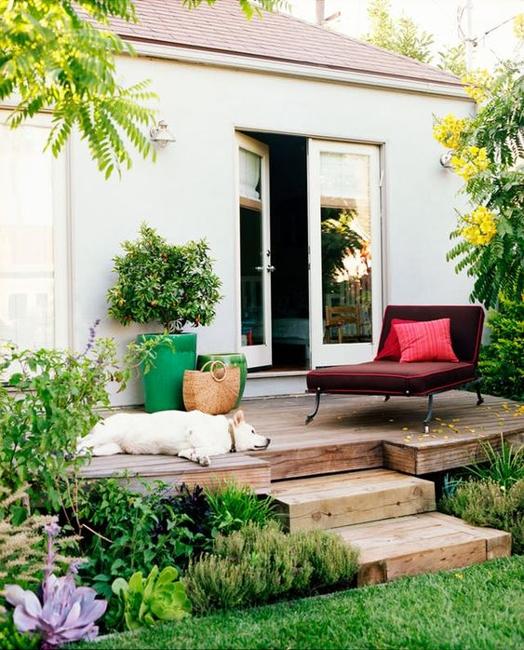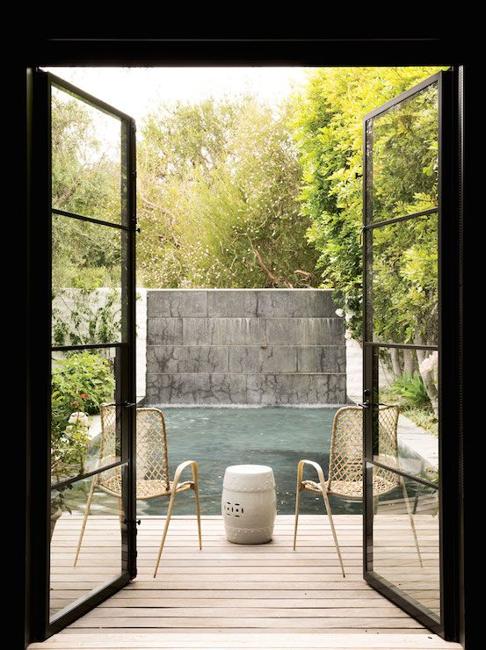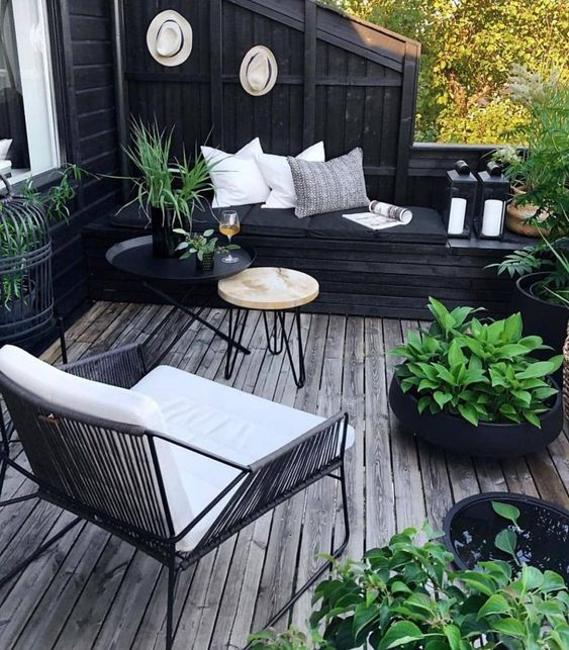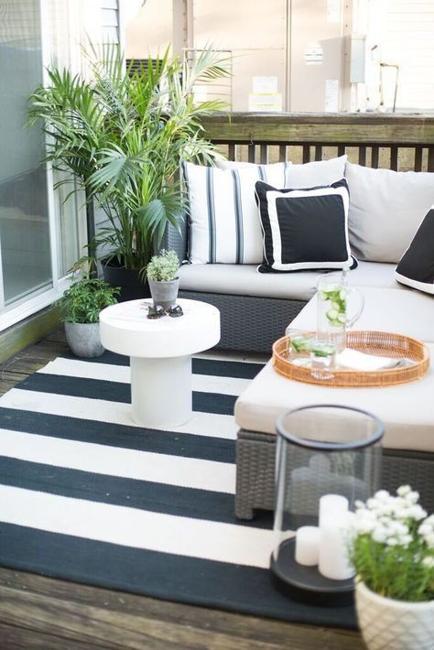 Outdoor rooms with fireplaces are a beautiful trend in creating comfortable outdoor living spaces that stretch home interiors, make houses feel...
and enjoy free articles sent to your inbox