Two Modern Patio Ideas Turning Small Backyard Designs into Gorgeous Oases

Home Staging

Outdoor Living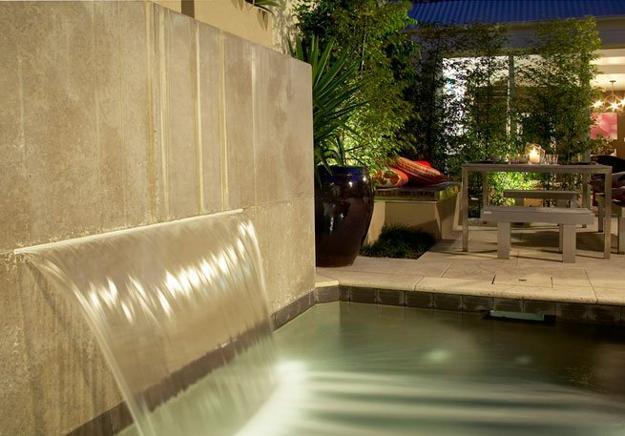 Small backyard design with the stone patio, pond and waterfall
patio ideas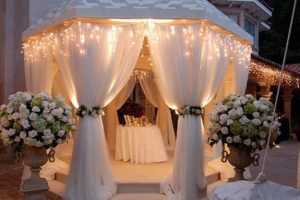 Modern patio ideas can transform even very small backyard designs into beautiful, tranquil and peaceful retreats, increasing home values. Creating a stone patio or decorating your small backyard around a pond is one of the easiest and most cost efficient ways to create fantastic outdoor living spaces. Adding a waterfall to your backyard pond increase the effect, bringing the natural feel and luxurious look to small backyard design.
Modern patio ideas for small backyard designs add character to outdoor living spaces, stretching home interiors and offering wonderful places for rest and enjoying the nature. A stone patio, a wooden deck around a small backyard pond, a fountain or a beautiful miniature garden make homes look different and stand out on the market attracting more potential buyers, home sale experts say.
By adding a patio, wooden deck or a water feature to your small backyard landscaping ideas you give your outdoor living space a personal touch that will make your home more inviting and pleasant and set it apart from the rest of houses in your neighborhood, increasing the chance to sell your property faster and for better money.
Small backyard fountain and stone patio ideas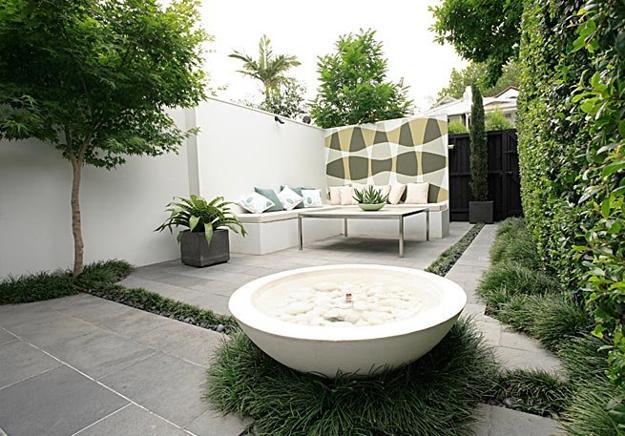 Stone patio ideas vary in materials, colors and styles, but creating a nice outdoor seating area surrounded by lush plants and flowers add to the value of your home and allow to enjoy peaceful and pleasant time in a privacy. Whether for creating a little paradise for yourself and your family or for selling your property, a wooden deck or stone patio with attractive outdoor furniture give your small backyard design a charming look and modern style.
A small backyard fountain or a pond with or without a waterfall is a nice addition to wooden decks or stone patios beautifying small backyard landscaping. These small water features are a nice and cost-efficient way to transform your outdoor living spaces into beautiful, tranquil and secluded oases, inviting and desirable sanctuaries that improve house presentations, increase home values and speed up home sale.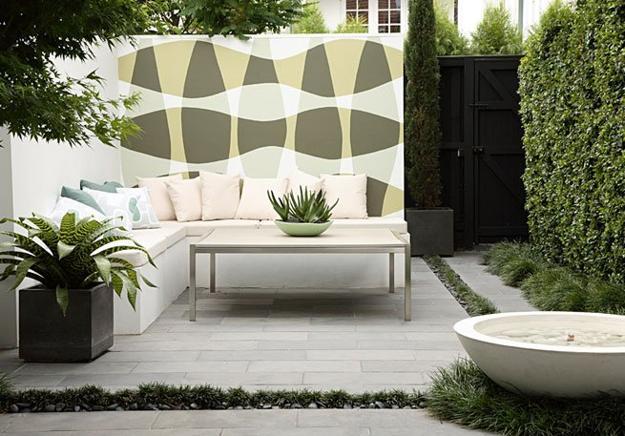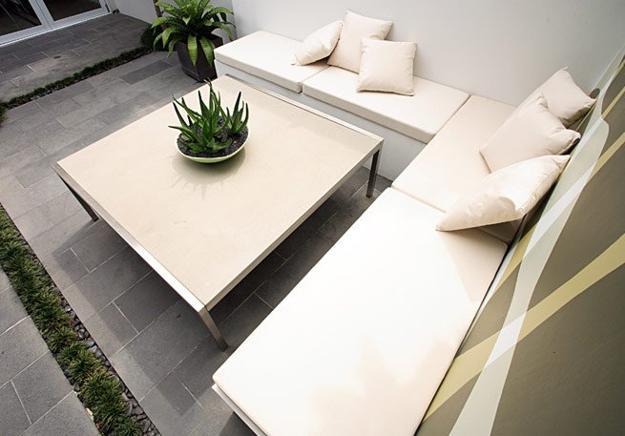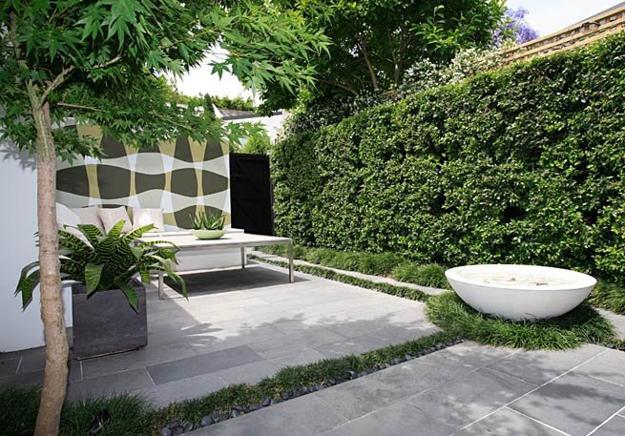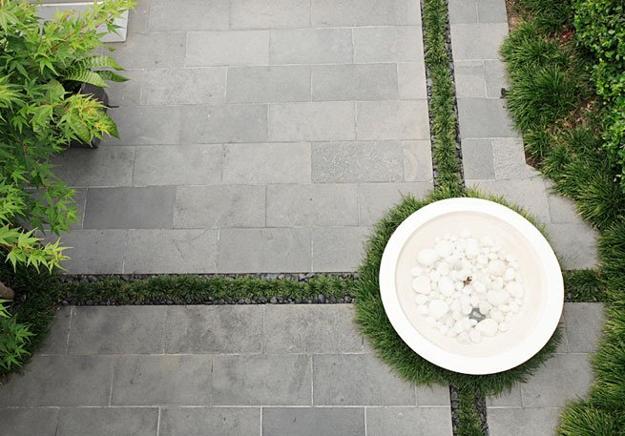 Small pond and waterfall turning small backyard designs into gorgeous retreats
Depending on your small backyard shape, size and style you like, the pond can range from a simple one with a wall fountain to an impressive centerpiece with contemporary waterfall, adding a pleasant outdoor living space to your home interiors. Water features have a universal appeal and turn large and small backyard designs into  luxurious places which increase the home values.
Modern outdoor furniture creating perfect small outdoor seating areas
Rooftop garden and small pond romanticize house design
Many real estate agents say that it is easier to sell a home with a backyard featuring a water feature, especially with a waterfall. Small backyard waterfalls are aesthetically pleasing and create tranquility, inviting to relax in a peaceful environment. Gorgeous small backyard landscaping ideas and water features create beautiful outdoor spaces for spending time with friends and family enjoying more time outdoors.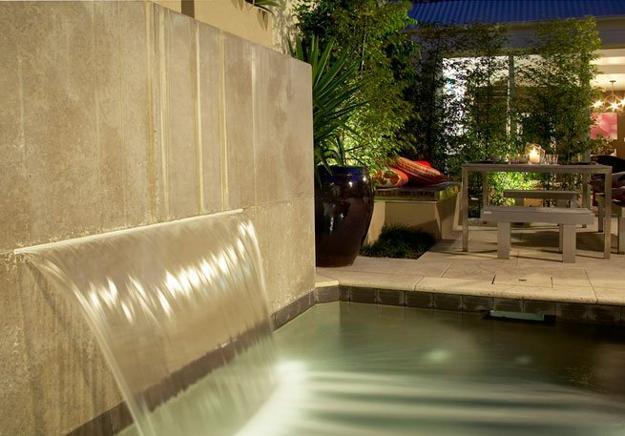 Your small pond can become a home for fish when you add a waterfall to its design which will keep the water constantly moving and providing oxygen to a healthy ecosystem, while harmoniously decorating your small backyard in eco style.
22 backyard patio ideas that beautify backyard designs
Contemporary small garden design, creating backyard landscaping ideas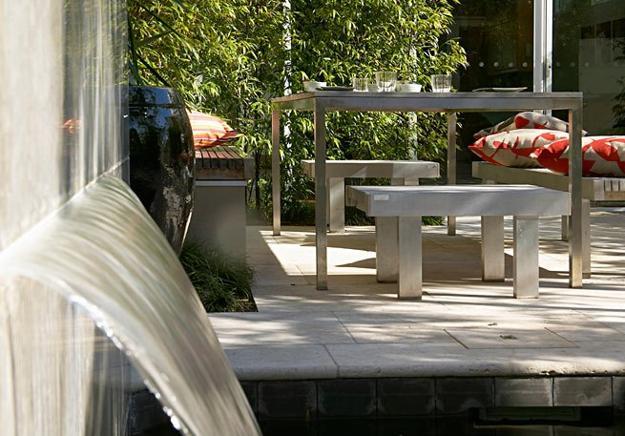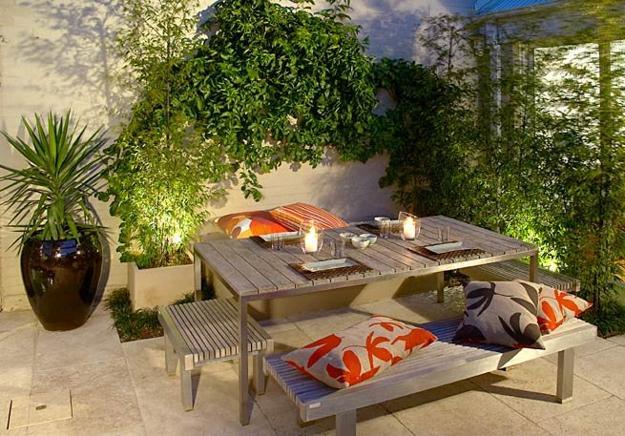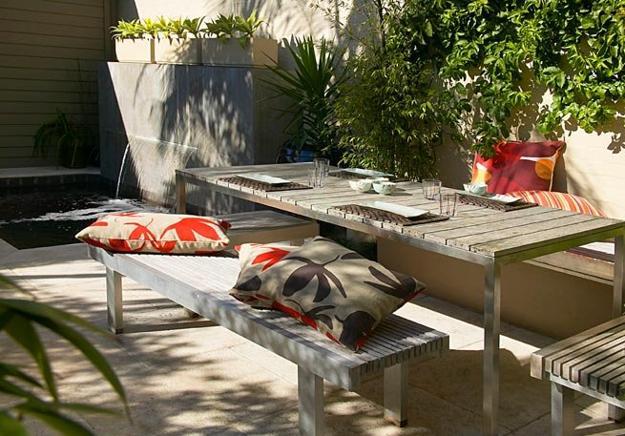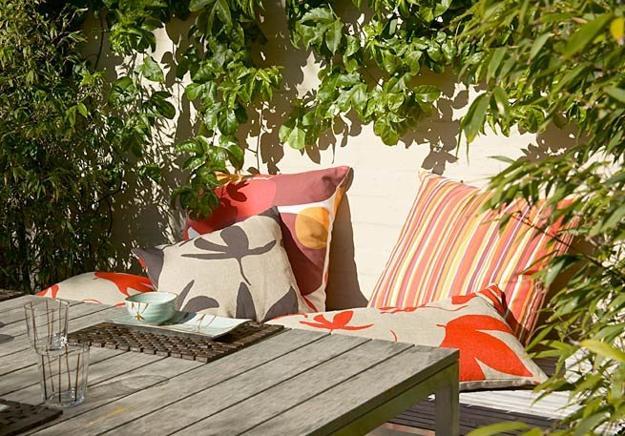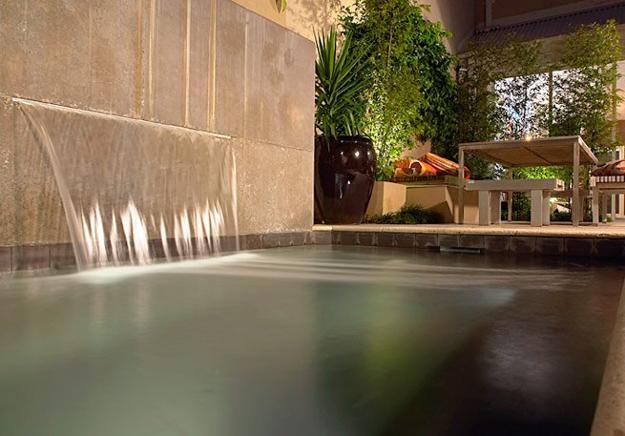 More from outdoor seating

Outdoor rooms with fireplaces are a beautiful trend in creating comfortable outdoor living spaces that stretch home interiors, make houses feel...
and enjoy free articles sent to your inbox