Plastic Bag Recycling for Floor Mats, Two Creative Recycled Crafts Ideas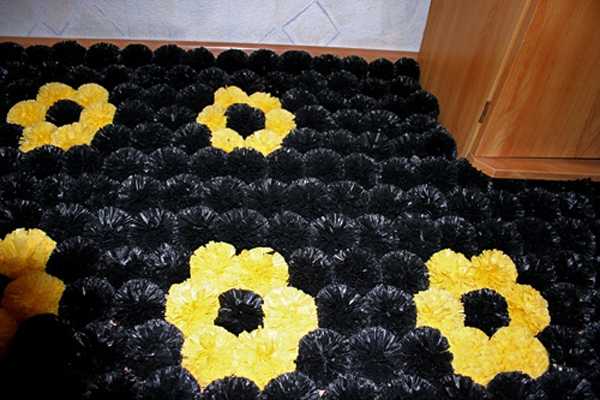 plastic recycling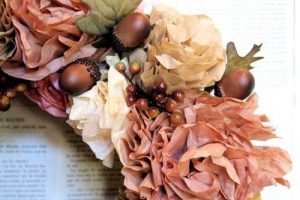 Plastic bag recycling ideas are great for making home decorations or prepare handmade gifts, like these floor rugs made of colorful plastic bags. Two creative recycled crafts offer ways to get rid of plastic bags and add functional and very decorative, water-resistant floor mats to your kitchen, bathroom or entryway designs.
There are many different ways of using plastic bags for designing floor mats. These two plastic bag recycling ideas show how to crochet a floor mat of plastic strips and decorated a floor mat with pompoms made of plastic bags.
Crocheted floor mats are convenient and easy to clean. They add a splash of color to home decorating and make wonderful, very spacial handmade gifts. Floor mats decorated with pompoms look unusual and very interesting. Made of plastic bags pompoms on a floor mats creates something gorgeous, playful and very original.
2 crochet craft ideas for making floor rugs of plastic bags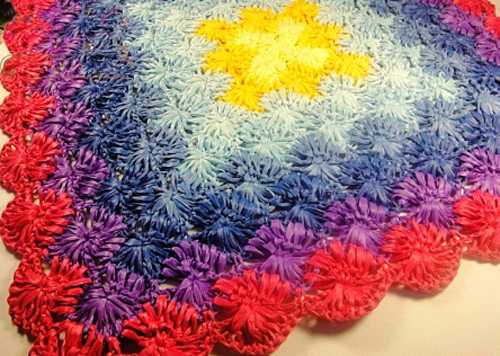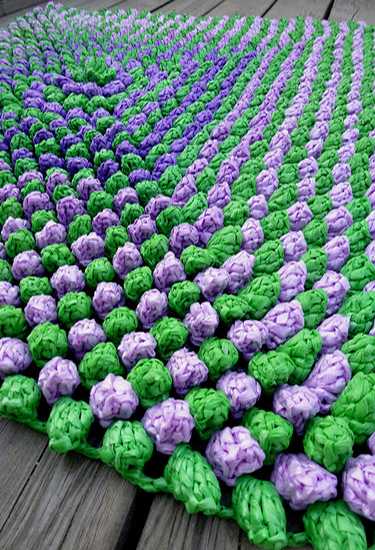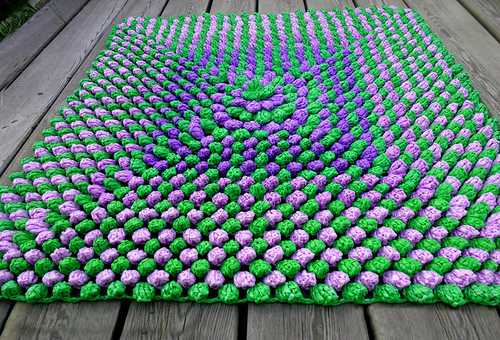 Pompons floor mats
The pompoms technique allows you to make decorations that vary in colors, sizes and designs and decorated existing floor mats in a unique and creative ways.
Plastic bag recycling for floor mats gives an opportunity to create water-resistant, practical and eco friendly products for home decorating. Plastic bag mats in small sizes look gorgeous on a craft table or home office shelf, large floor rugs made with plastic bags make beautiful home decorations for kitchens, bathrooms, mud rooms or entryways designs.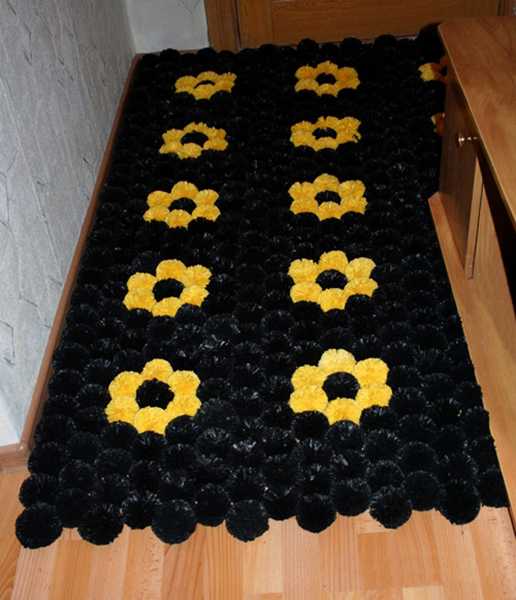 You can use thick fabric, a piece of floor carpeting or mosquito screen material for decorating it with plastic pompoms. 40 large plastic bags create a middle-size floor mat. You can also use this pompons technique for designing unique 3d artworks for wall decoration.
Cardboard and plastic recycling ideas creating 3d artworks for wall decoration
Recycling plastic bottles and caps for improving plastic bag storage
How to make floor rug with plastic bag pompoms
More from eco friendly products

Paper window blinds can make beautiful accents to interior design and decorating. A young designer Natchar Sawatdichai found a gap in...
and enjoy free articles sent to your inbox