Outdoor Rooms with Sunken and Raised Areas Add Depth to Landscaping Ideas

Decorating Ideas

Outdoor Living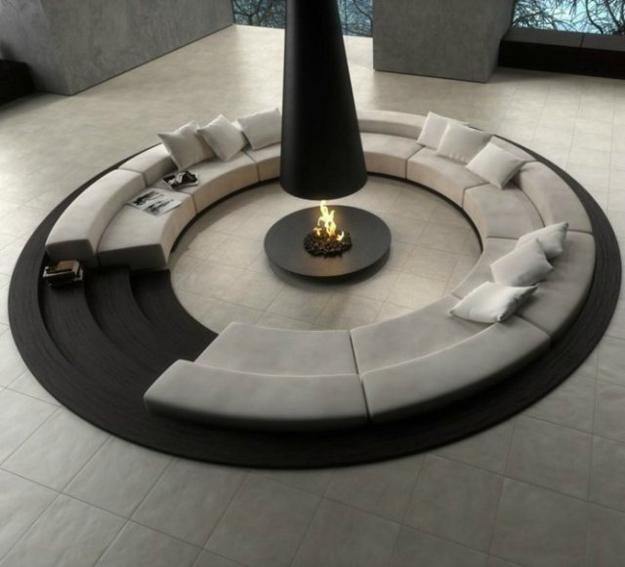 patio ideas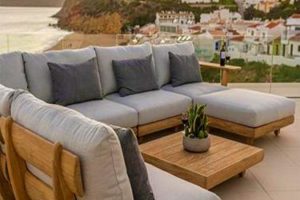 Outdoor rooms with sunken and raised areas that remind sunken floor designs in 60s style create cozy outdoor living spaces, adding depth and interest to modern landscaping ideas. Sunken areas create an exotic and secretive atmosphere, offering comfortable outdoor seating and gorgeous views.
Outdoor rooms with sunken and raised areas creates beautiful backyard landscaping, reinventing the design idea and bringing chic of luxurious hotel lobbies into modern backyards. Outdoors with sunken and raised areas enhance open landscaping ideas and bring excitement into backyard designs. Even if you have a 100 percent flat parcel of land, you can create excitement and energy in your garden by creating one or more levels.
Rounded sunken areas like courtyards are protected from the wind and focus your attention inward, fostering intimate conversation or allow to observe the picturesque landscape and enjoy beautiful garden designs. Even a single riser can change backyard landscaping dramatically, blending natural landscape with creative outdoor seating areas.
Sunken outdoor seating areas and beautiful landscaping ideas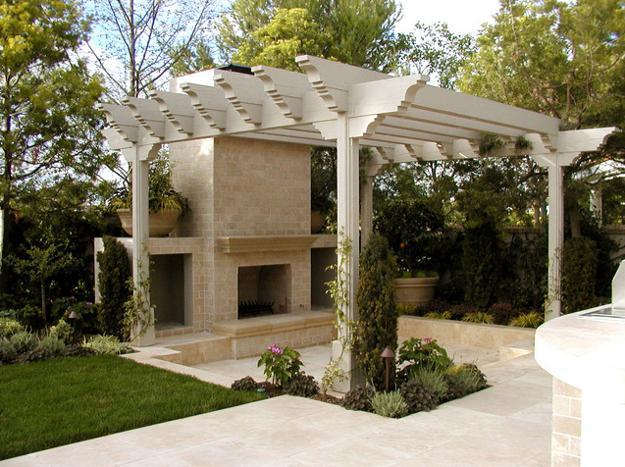 Wooden decks or stone patio designs, sunken areas look impressive and inviting, offering a dreamy retreats for anyone who enjoy outdoors. This backyard landscaping element is perfect for defining and enriching outdoor rooms with comfortable, unusual and chic place to enjoy the conversation or spectacular view.
The sunken and raised areas emphasize a difference between the level of the home and the level of the garden, turning a tiny porch with a few steps into gorgeous outdoor seating area, merging home interiors and backyard landscaping with this bold landscaping solution.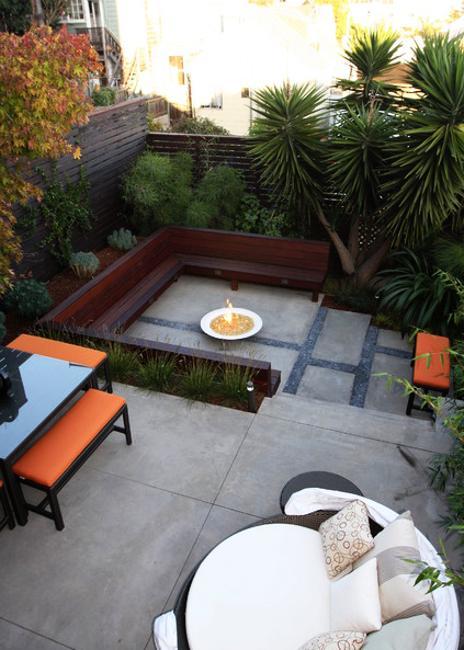 The rest of the property can be observed from the elevated patio or wooden decks with graceful steps leading to a lower garden. The combination of sunken and raised areas is practical, very decorative and stylish. These outdoor rooms add character and chic to backyard landscaping ideas and create impressive garden and backyard designs with a contemporary flair.
22 modern patio ideas that beautify backyard designs
4 stylish outdoor flooring materials present contemporary outdoor home design trends
Wooden decks, concrete and stone patio designs with steps make a wonderful visual connection between the levels, attractively linking outdoor living spaces and creating beautiful backyard designs. Fireplaces or fire pits adds cosiness and a room-like atmosphere to outdoor seating areas. Trees, green plants and flowers bring charming details into multilevel backyard landscaping.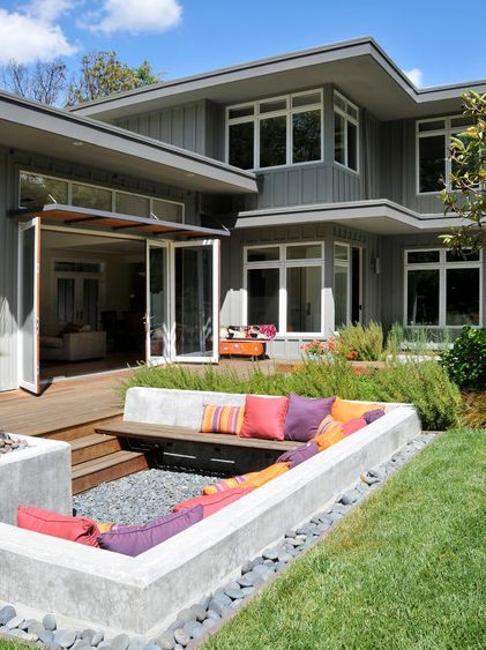 Outdoor seating areas with sunken or raised decks and patios create beautiful changes, harmonizing backyard landscaping ideas and blending contemporary designs with the natural surroundings.
22 beautiful metal gazebo and wooden gazebo designs
Outdoor BBQ kitchen islands spice up backyard designs and dining experience
Sunken outdoor rooms feel romantic, raised  outdoor seating areas look like floating rafts, adding a sense of adventure to modern outdoor living spaces. A fireplace anchors the outdoor seating area and create cozy and inviting atmosphere, turning backyard or garden into peaceful, luxurious and stylish retreat.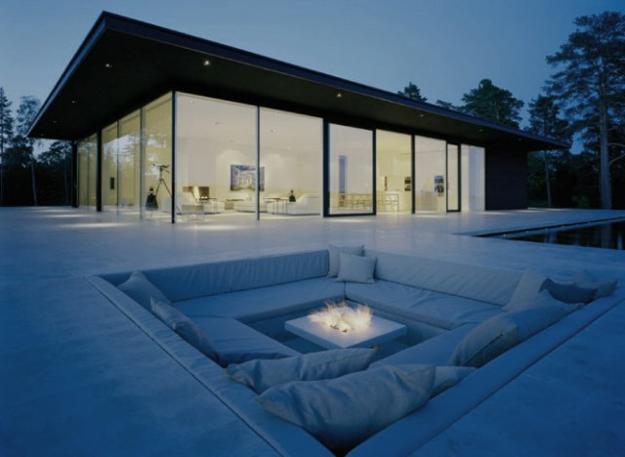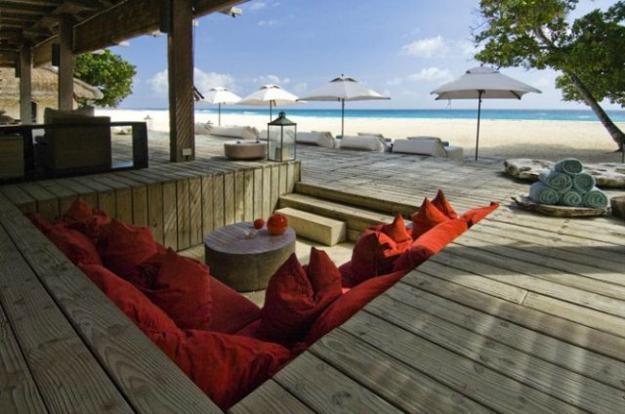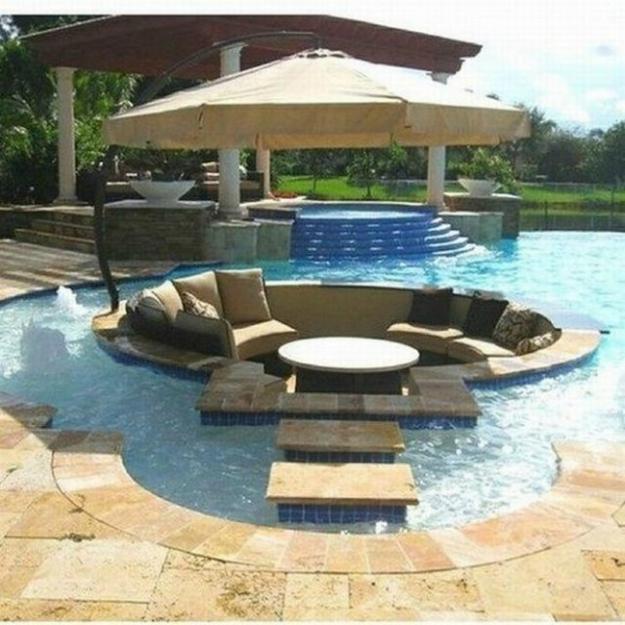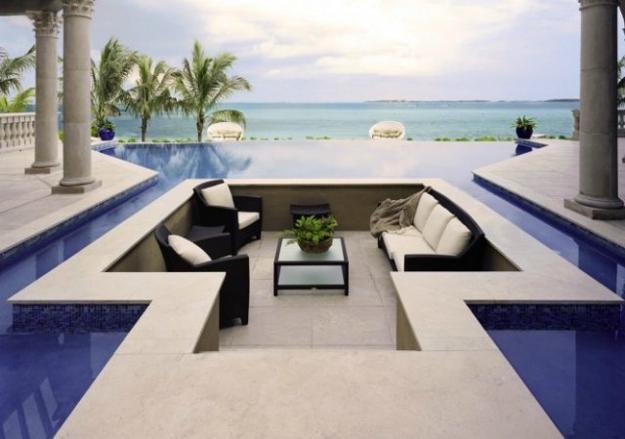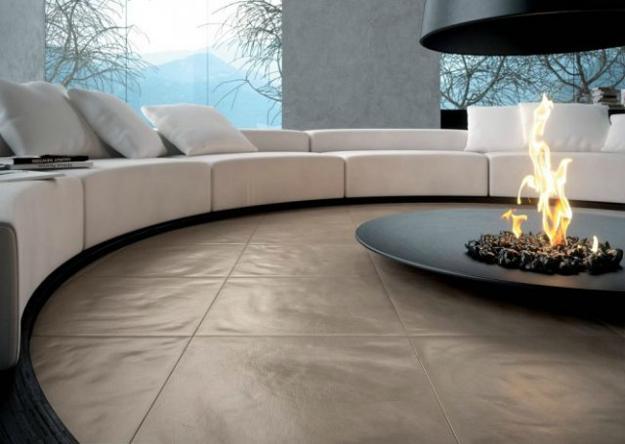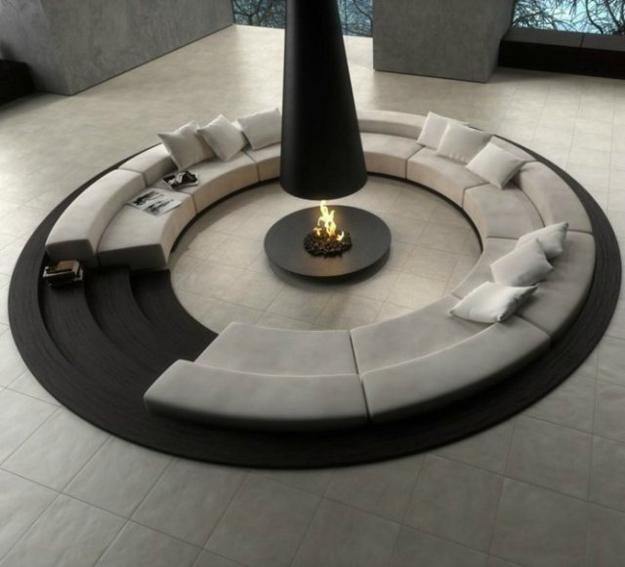 More from outdoor seating

Outdoor rooms with fireplaces are a beautiful trend in creating comfortable outdoor living spaces that stretch home interiors, make houses feel...
and enjoy free articles sent to your inbox