Outdoor Christmas Decorating with Green Garlands and Winter Holiday Wreaths

Decorating Ideas

Holiday Decor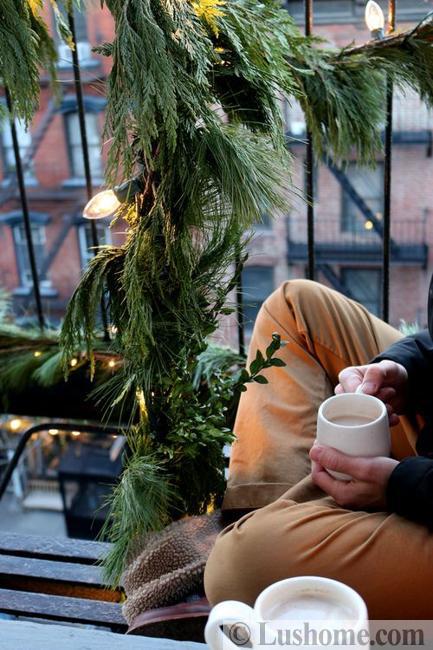 Balcony decorating with Christmas lights and evergreen garlands
handmade Christmas decorations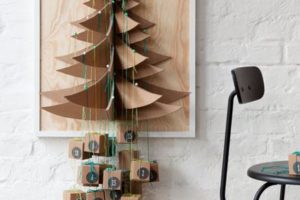 Greenery is an ideal way to add a natural look to Christmas decorating. Green Christmas garlands twisted with string lights and embellished with red accents make perfect, festive, and bright Christmas decorations. Outdoor evergreens garlands look beautiful on walls, around windows or doors, on garden arches, pergolas, railings, and pillars. Green outdoor decorations add gorgeous accents to Christmas displays and elegantly decorate outdoor furniture, benches, and tables.
Outdoor Christmas decorating feels incomplete without green garlands. There are so many places to put or hang them. Archway and door decoration with green garlands look impressive, festive, beautiful. Doorways, porches, pillars, and railings get a festive look when you add green garland designs. Evergreens are naturally beautiful, and they enrich outdoor home decorating with a mix of textural greenery, berries, pinecones, floral designs, and decorative accents in red and green colors.
Santa themed decor ideas for winter decorating
Christmas ideas and tips for outdoor home decorating
The beggest Green decor idea for Christmas
Outdoor Christmas ideas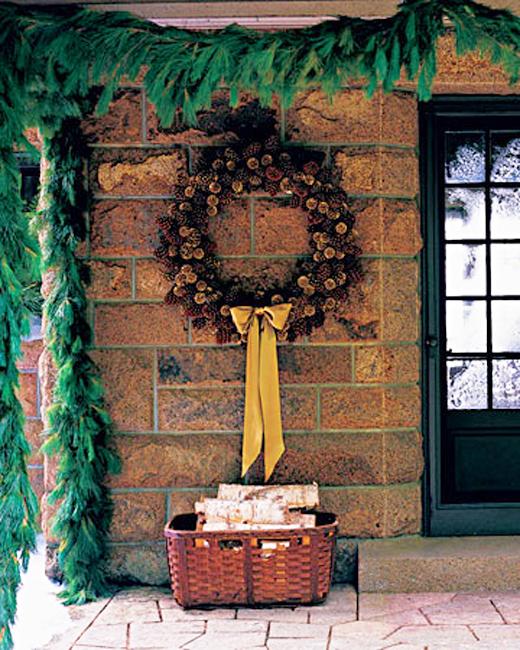 Outdoor Christmas decorating is fun, and the look of your holiday decor depends on the style you want to achieve and the time you want to spend. You may go for a single green garland around your door embellished with traditional holiday decorations to make your entrance feel like Christmas. You can add a contemporary minimalist-style touch to your home decorating with a green garland and keep it simplified and modern. Or you can add wreaths and festive arrangements to evergreen garlands to make your outdoor Christmas decor look impressive and bold.
The beautiful simplicity of handmade Christmas decorations
Festive door decoration ideas with Christmas lights
Inspiring Christmas lights designs and door decoration ideas
Here is the collection of outdoor Christmas decorating ideas. Check it out. It is inspiring. Also, there are useful tips and beautiful Christmas decorating ideas that will make your house exteriors feel like holidays.
1. Add red accents to greenery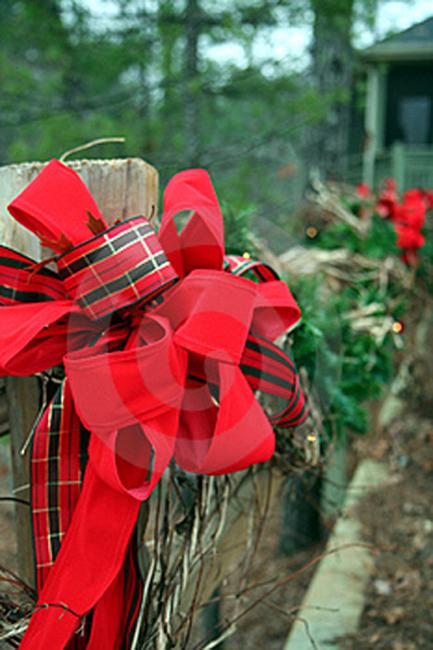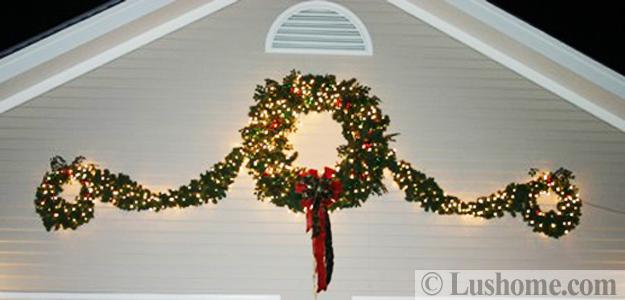 2. Add Christmas lights to green garlands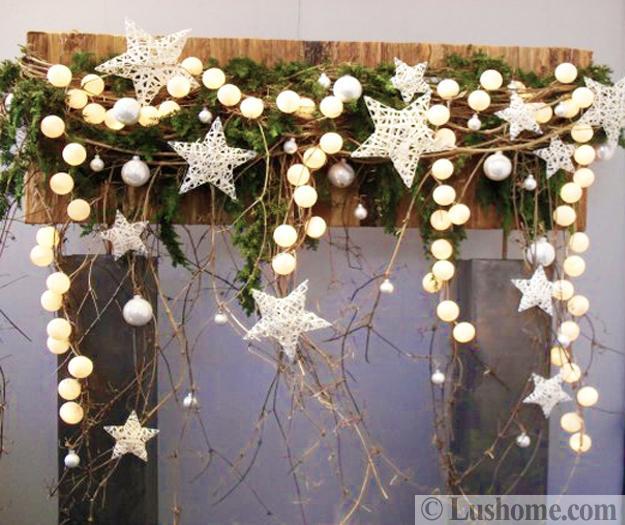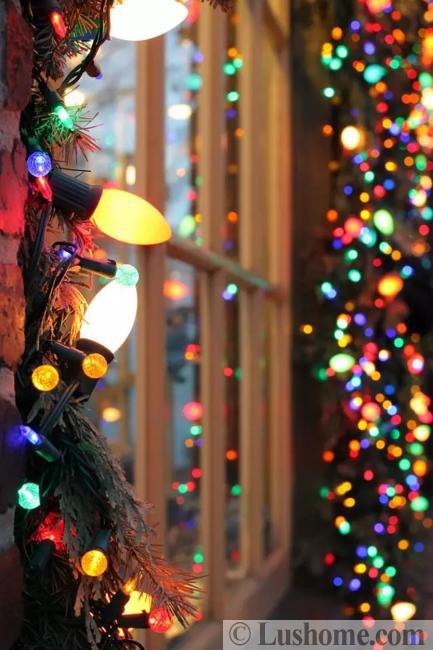 3. Decorate exterior house walls with Christmas garlands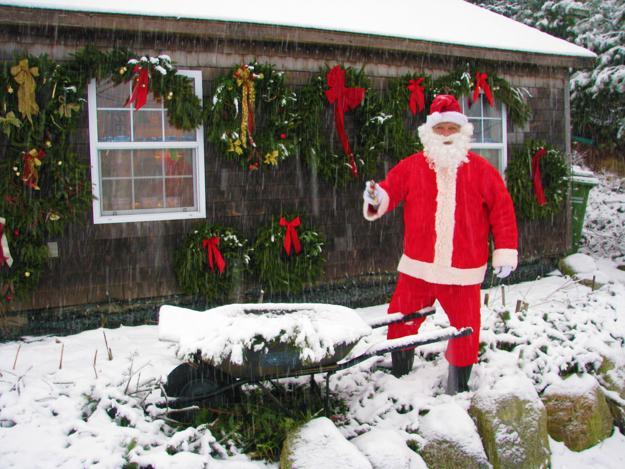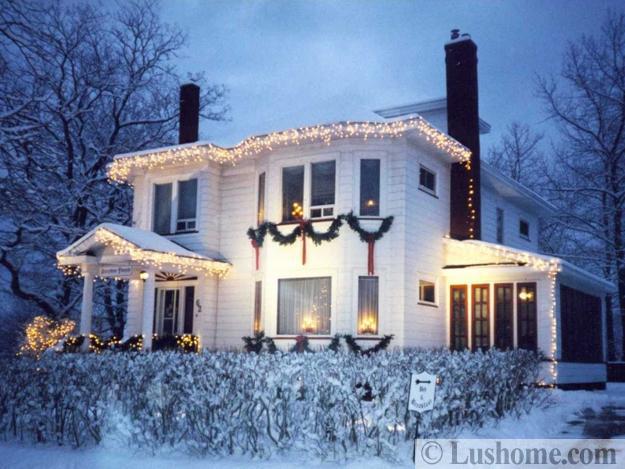 4. Make balcony decorating look festive with green Christmas garlands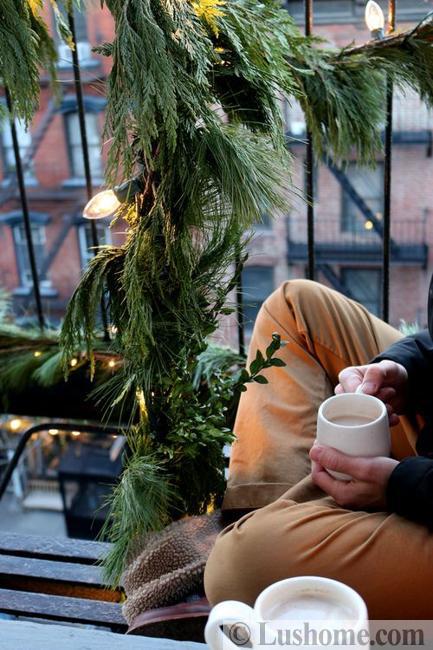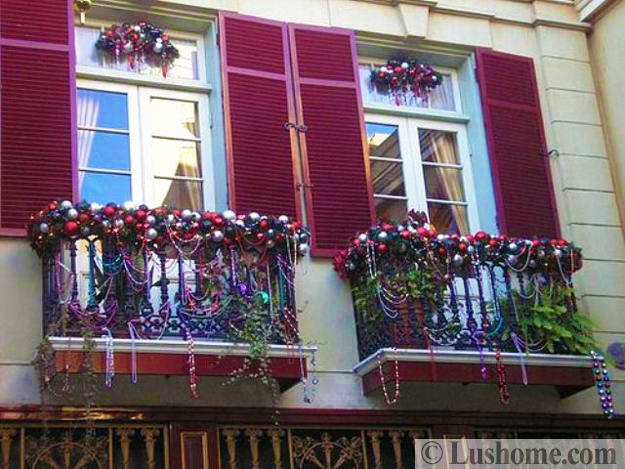 5. Decorate vertically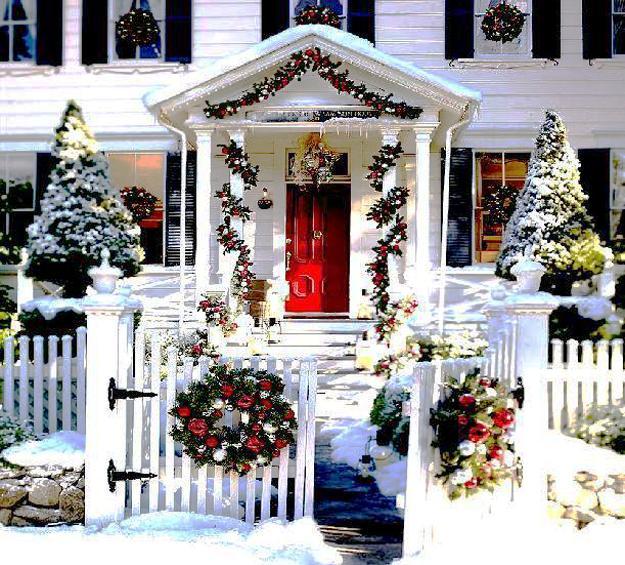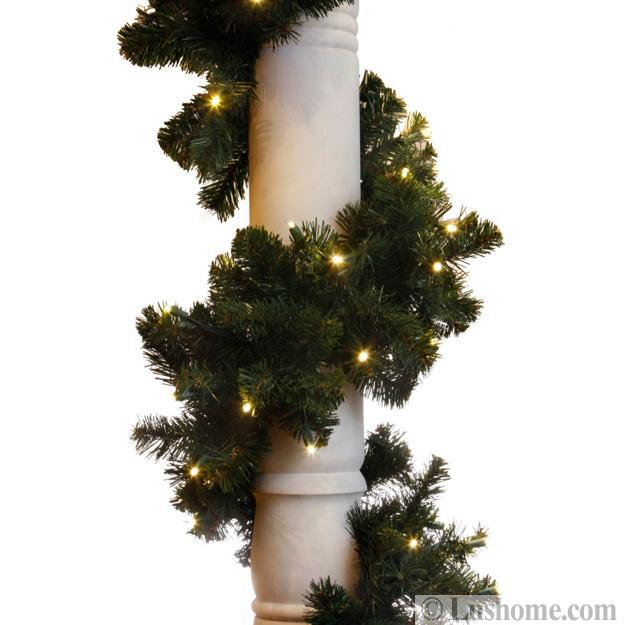 6. Use garlands to accentuate outdoor centerpieces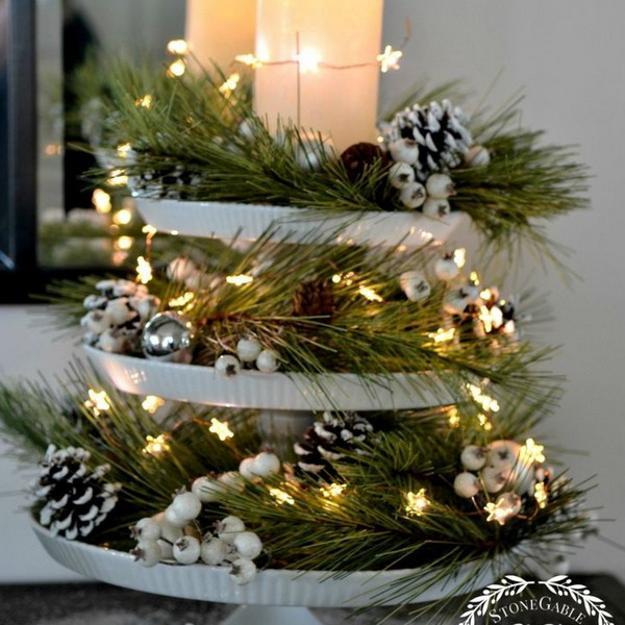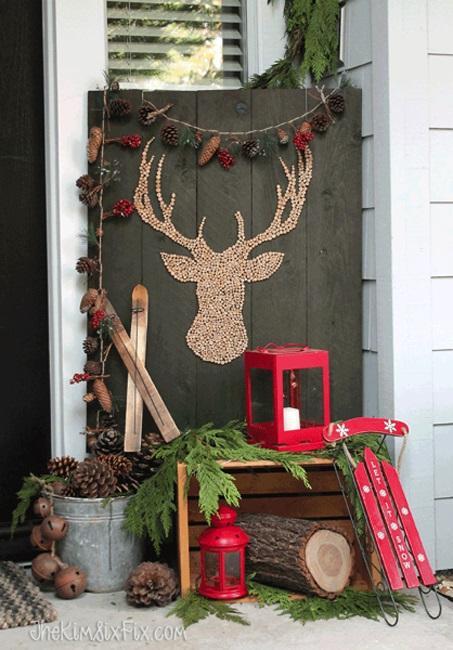 7. Add green Christmas accents to outdoor furniture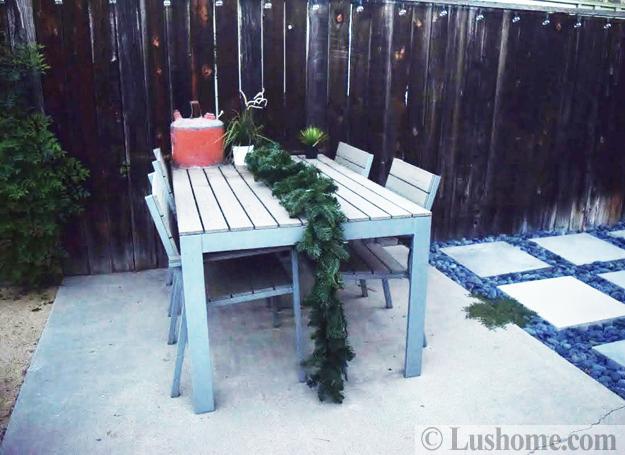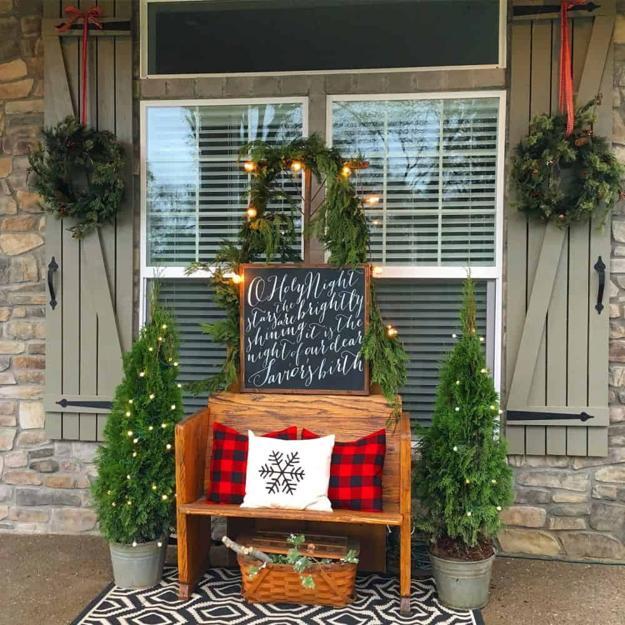 8. Decorate archways with Christmas garlands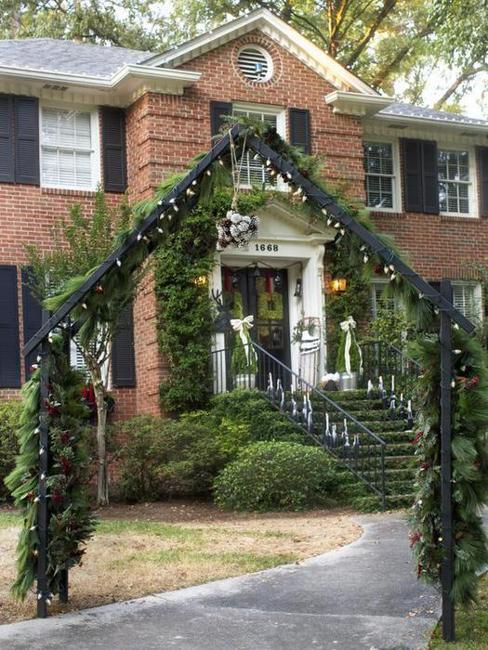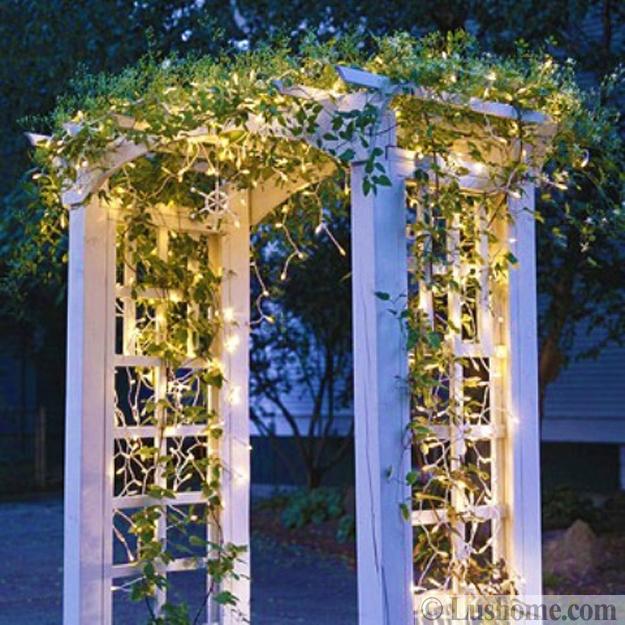 9. Wrap railings with Christmas garlands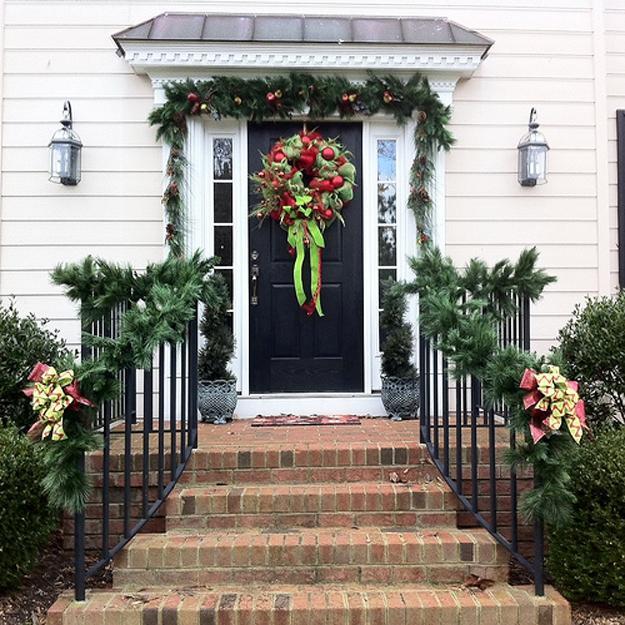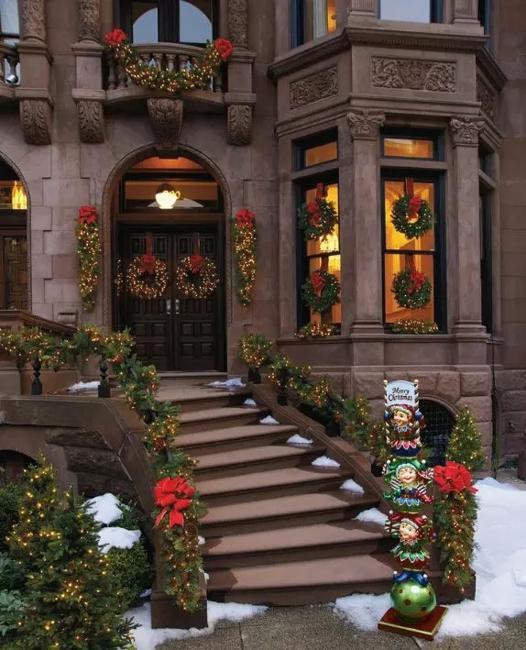 10. Use evergreen Christmas garlands for window decorating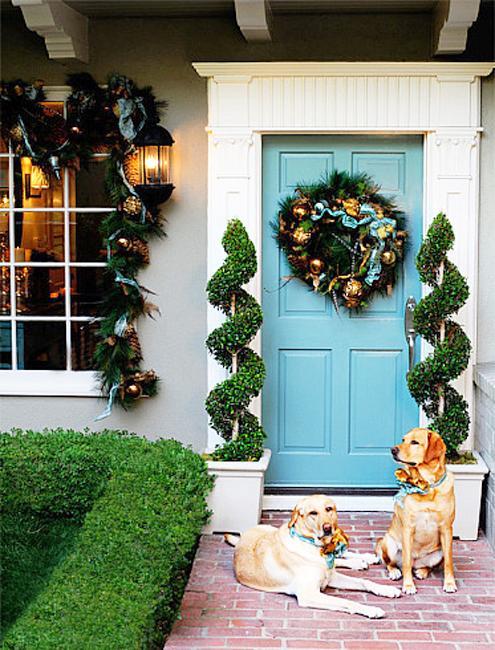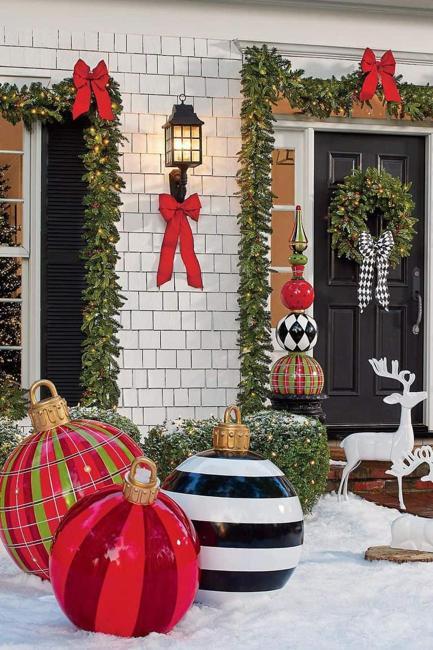 25 inspiring front door decoration with green Christmas wreaths and green garlands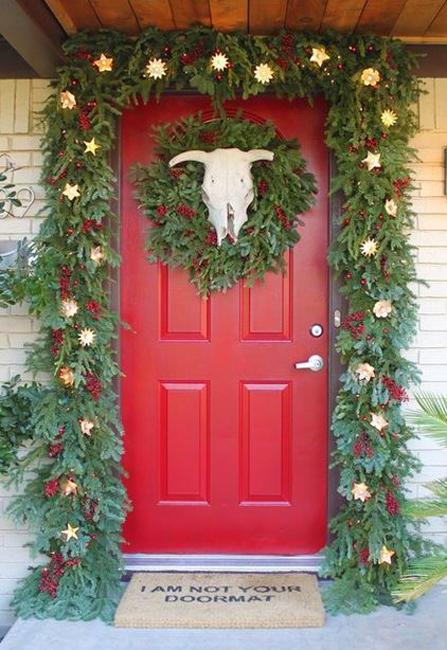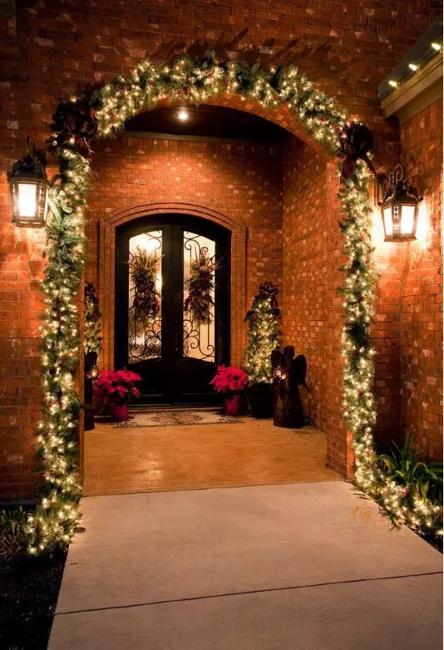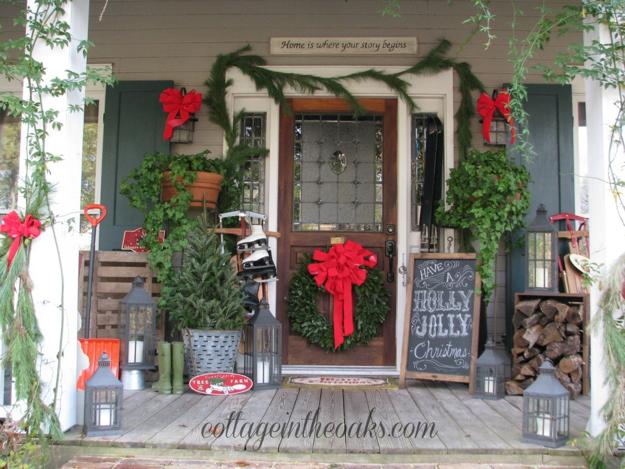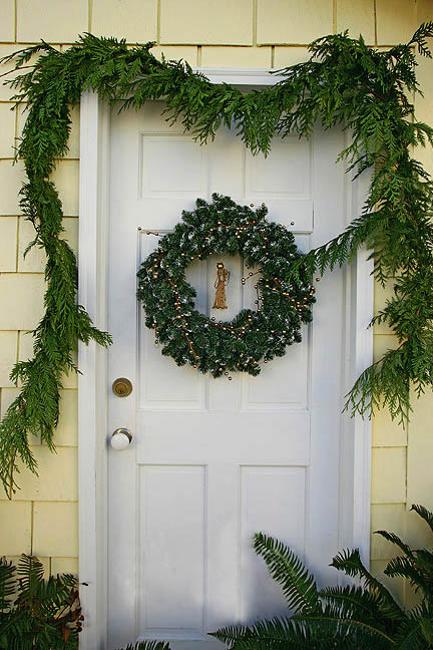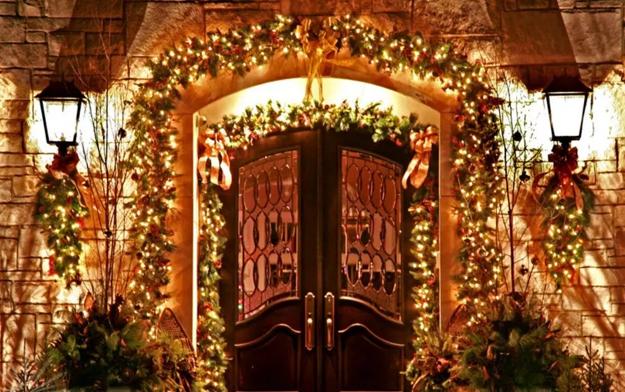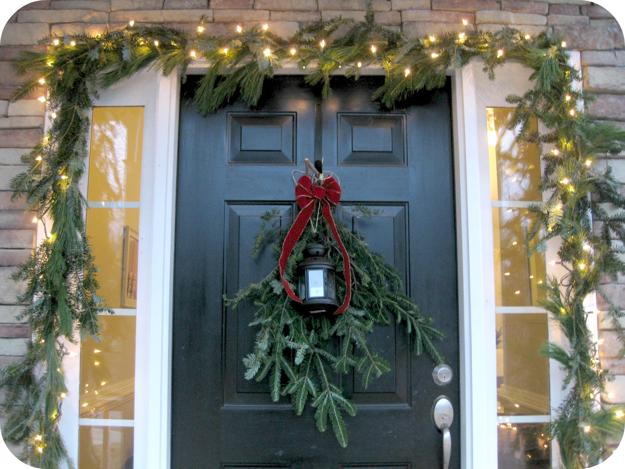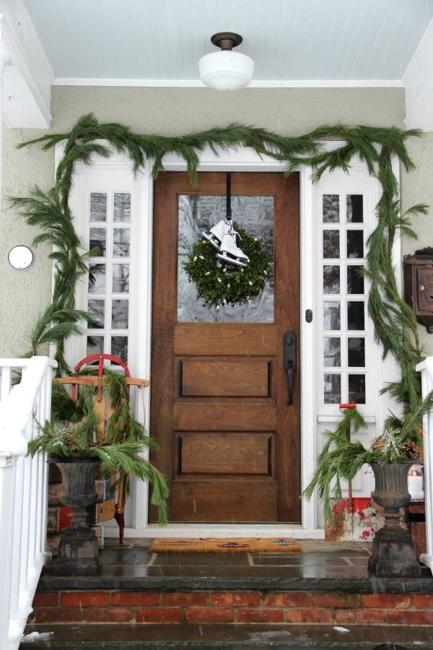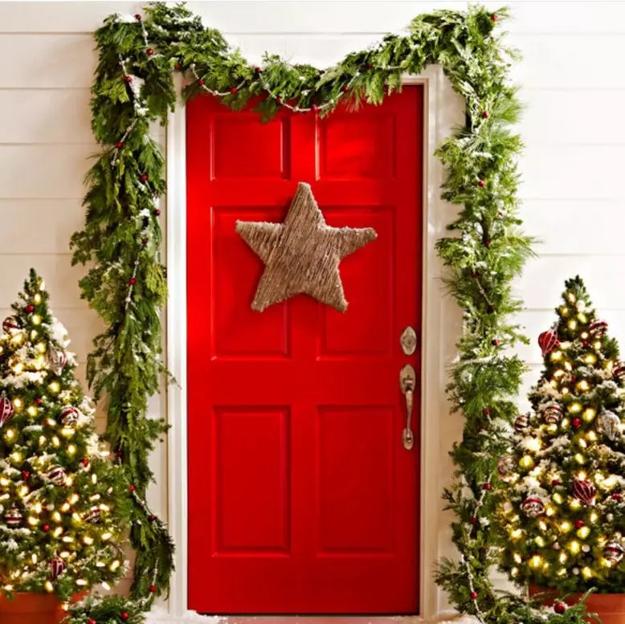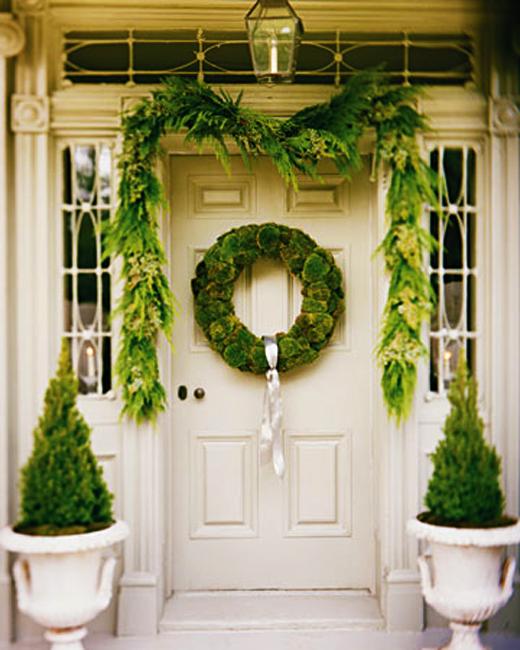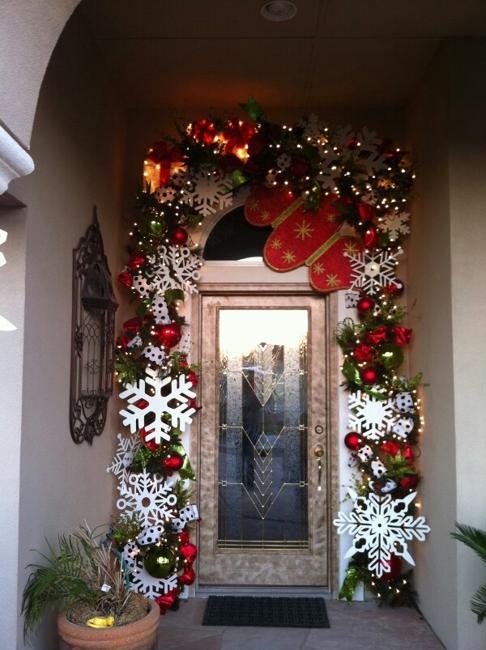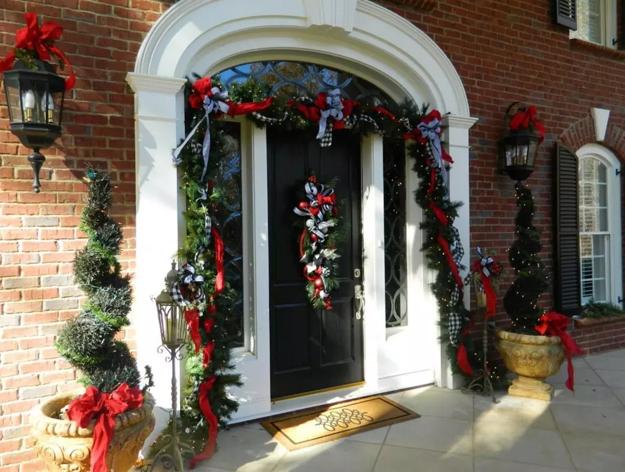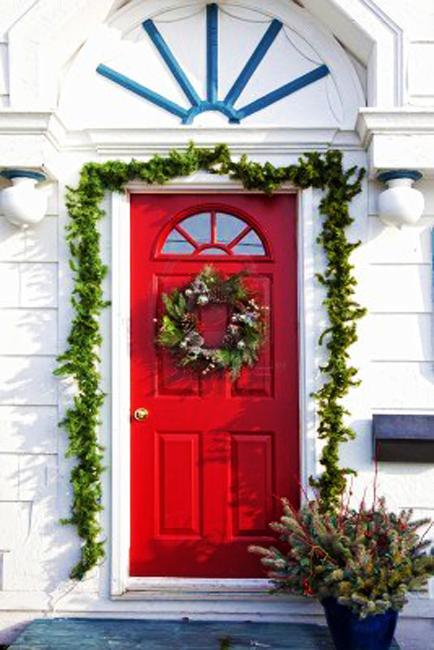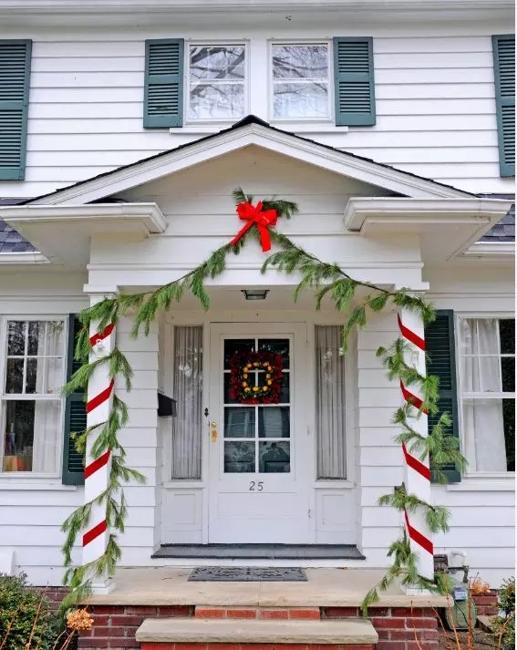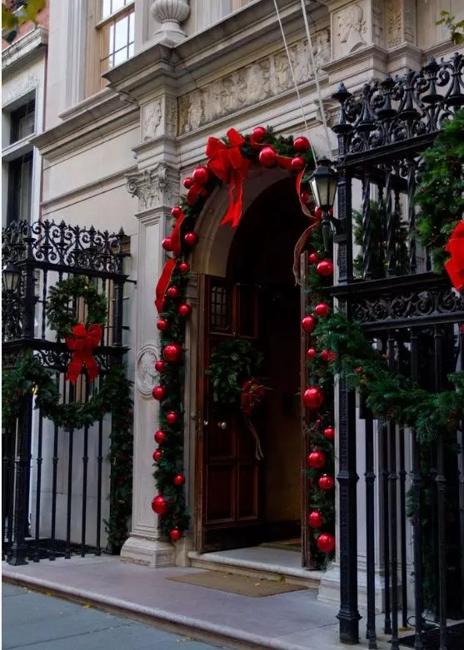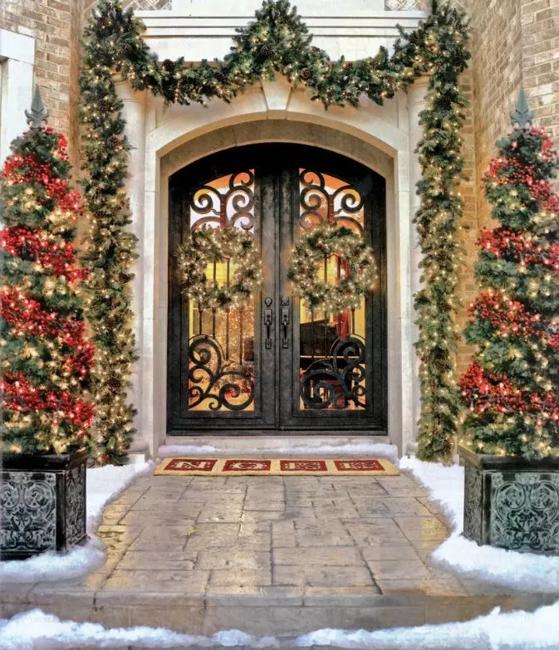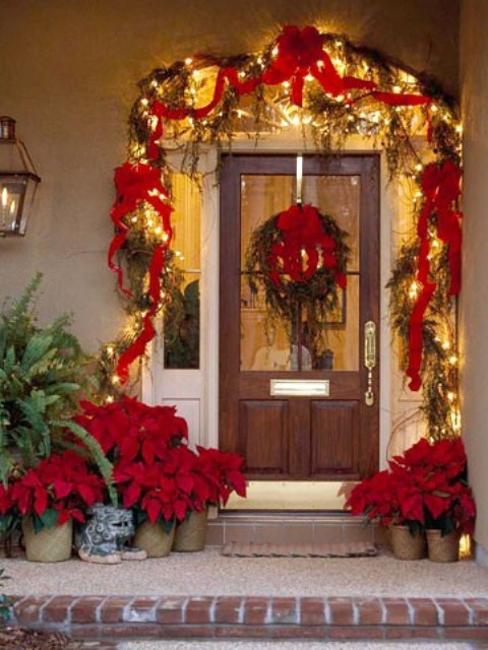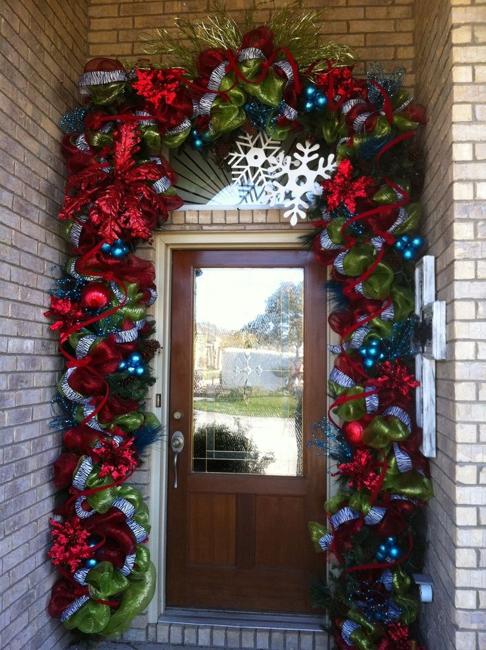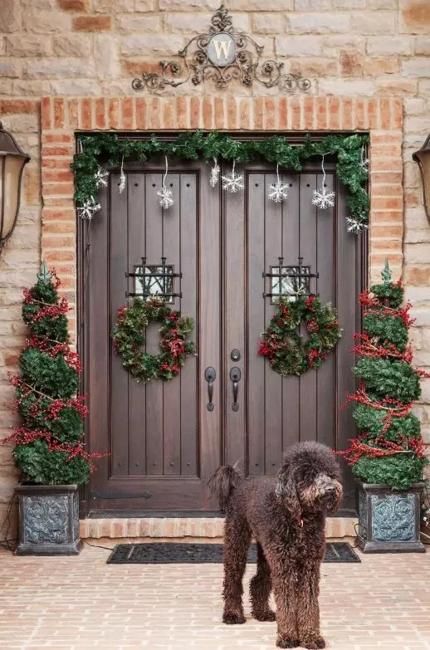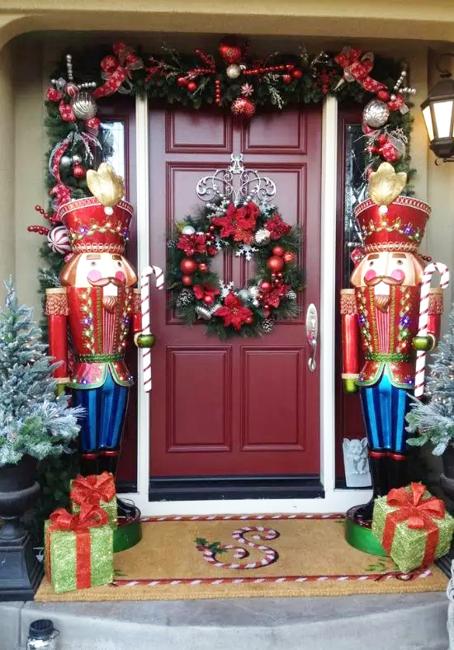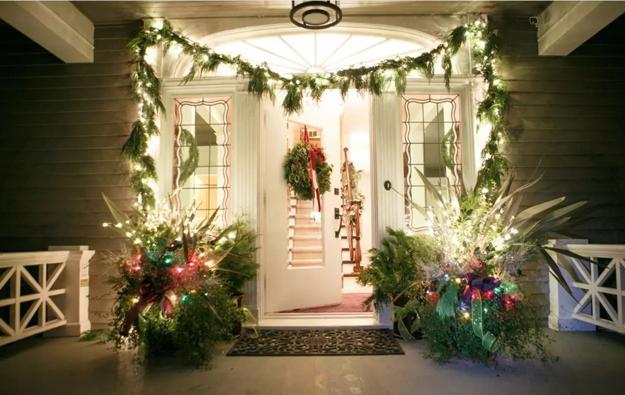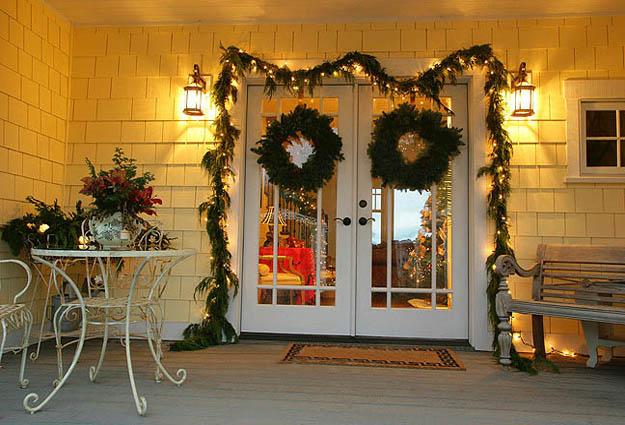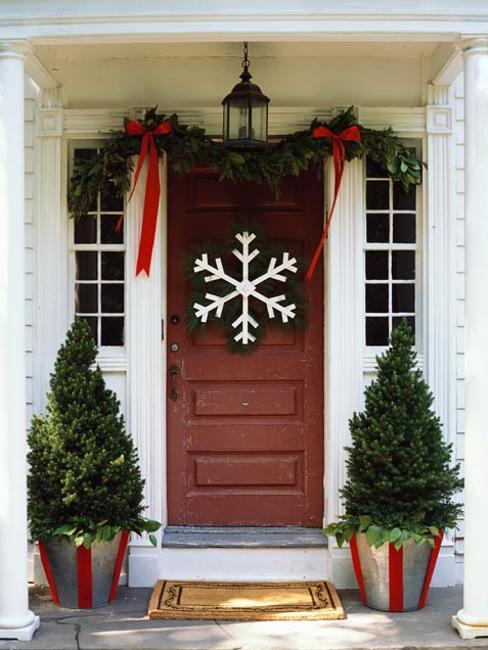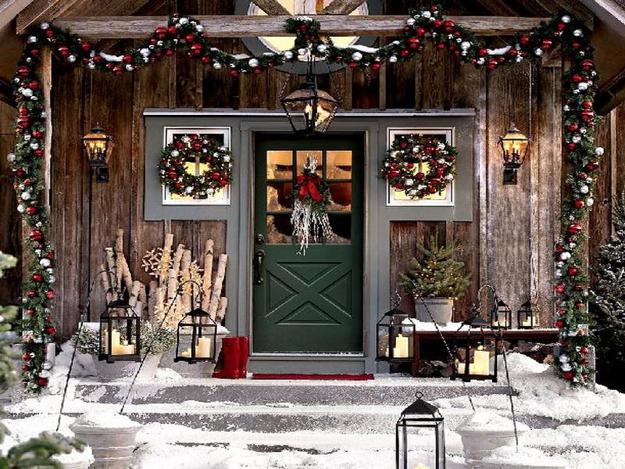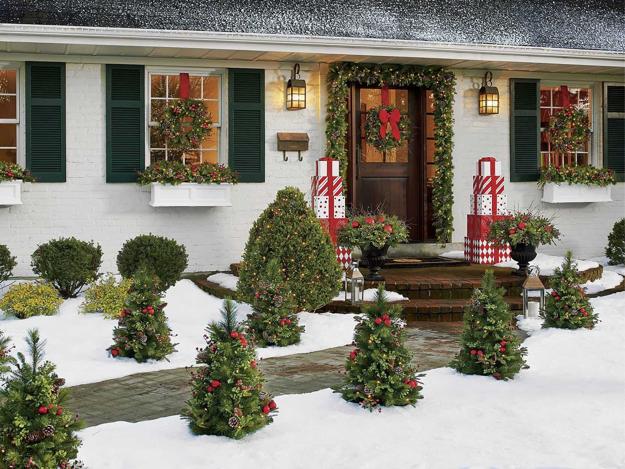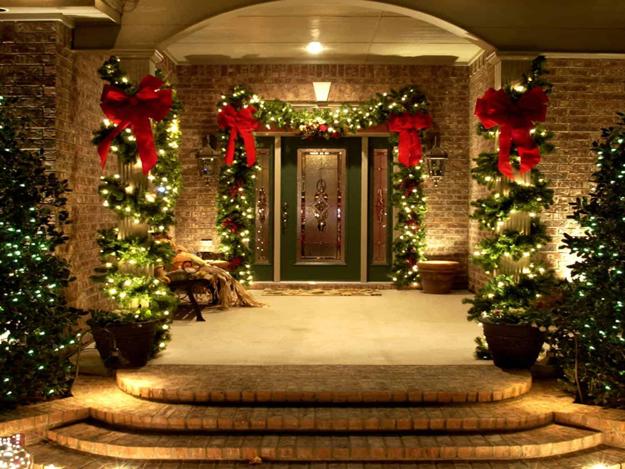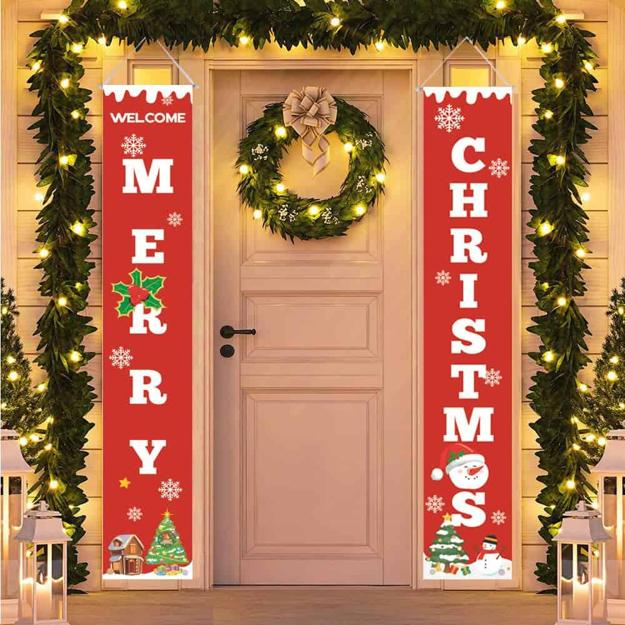 Colorful handmade birdhouse designs look beautiful on green branches and garden posts. Creative painting ideas turn wooden birdhouses into bright yard...
and enjoy free articles sent to your inbox