Original House Designs, 35 Modern Floating Homes Connecting People to Nature

Green Design Ideas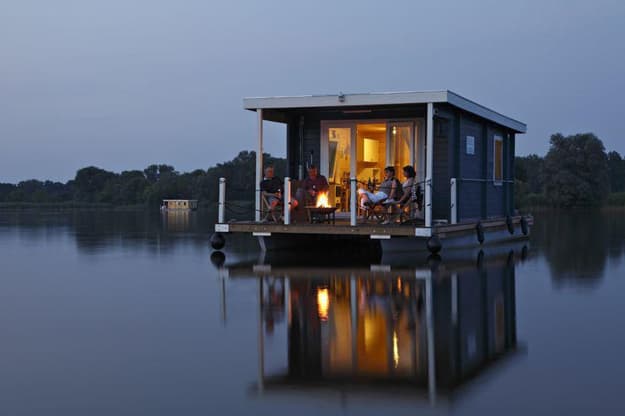 Unique modern houses, floating homes
water features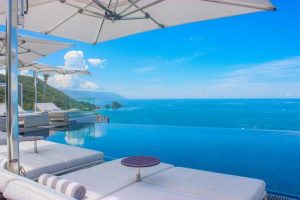 Floating homes look unusual and fascinating. Modern house designs offer beautiful dwellings and summer cottages to all who appreciate the water. These temporary and permanent houses are fabulous examples of modern floating structures and Green design ideas that quickly find fans in Holland, India, Germany, Canada, and many other countries. Floating homes are becoming worldwide, and here is the spectacular Lushome gallery that may inspire you to find them for your vacations or everyday living on the water.
There are many areas of peaceful lakes and calm harbors suitable for such floating home constructions. A houseboat has a lot of advantages, but stationary floating homes are perfect for connecting with nature. Shops, restaurants, nightclubs, entertainment centers on the water offer unique opportunities to appreciate the natural surroundings. Today it is possible to build residential buildings floating on the water also.
Futuristic architectural designs, floating houses
Modern floating homes, romantic house design ideas
Contemporary homes offering Green living in waterfront communities
Romantic floating homes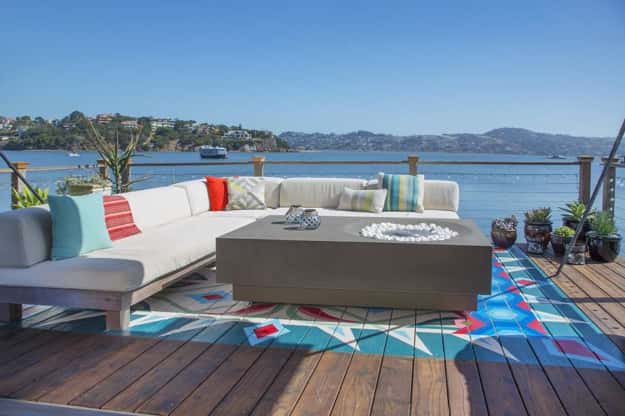 A houseboat can be seasonal or year-round, stationary or mobile, located in a floating community or the wilderness. Constructed on a ship base, piles and pontoons floating homes are impressive buildings that illustrate Green design ideas and merge contemporary living with a quiet lifestyle in peaceful surroundings.
Multiple decks floating homes, modern architectural designs
Modern house on the water with loft-style home interiors
Houseboats offering unique dwellings
Often floating homes serve as summer cottages and romantic vacation retreats that operate in warm seasons. Still, modern architectural designs blend contemporary materials and new building technologies to create comfortable houses on the water, perfect as permanent residences.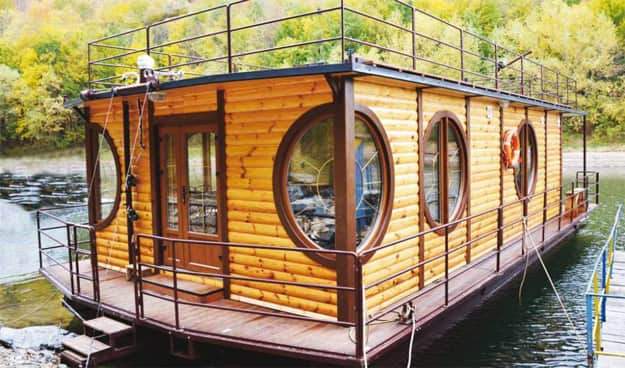 Stationary houses do not move across the water area. They can be connected to the land by rafts, bridges, ladders or require small boats to reach them. The mobile floating homes feature a keel-shaped, flat-bottomed hull base and can move along the lake to change their locations.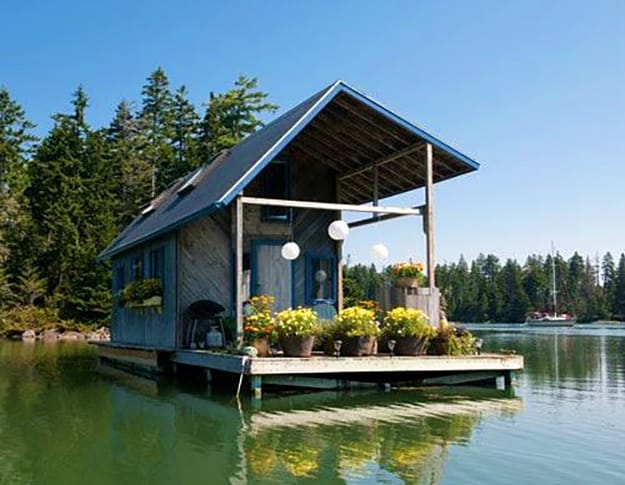 It is enough to look at floating house designs to appreciate the unique opportunities and advantages. In warm seasons, people can enjoy fishing, sunbathing, swimming, relaxing, celebrating holidays surrounded by beautiful landscapes. A floating house gives relaxation and helps fight stress.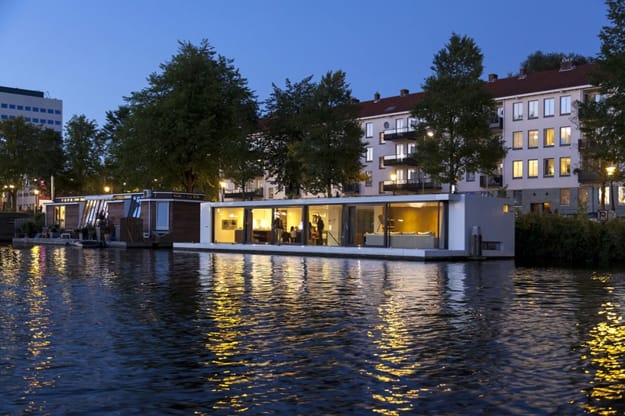 In winter, residents in floating homes enjoy different entertainment and recreation activities. A floating house sits on a natural skating rink, provides ice fishing and skiing opportunities. In permanent floating homes, you can find saunas, steam rooms, and modern bathtubs that you can enjoy after plunging into freezing water. A floating house is a great place for an outdoor picnic and relaxing time any time of the year.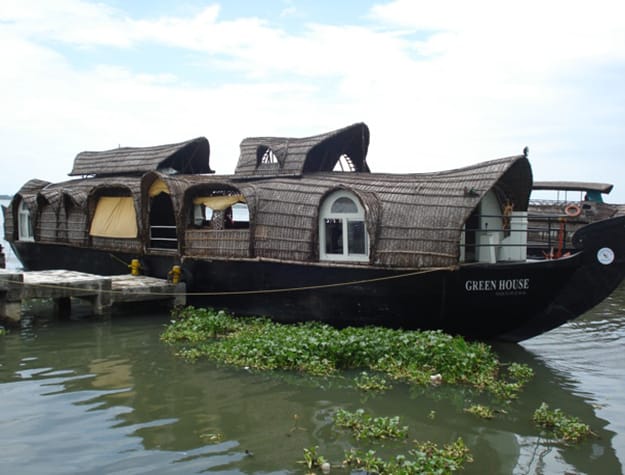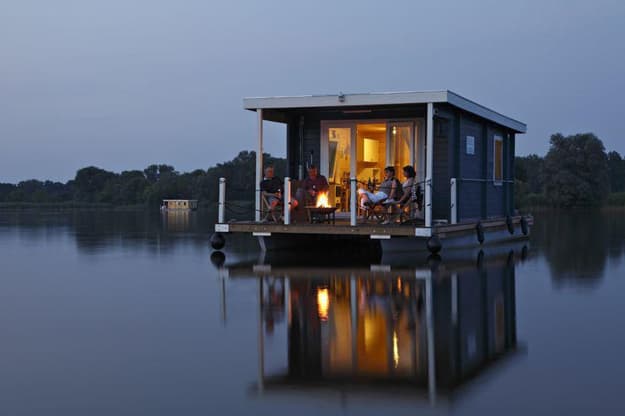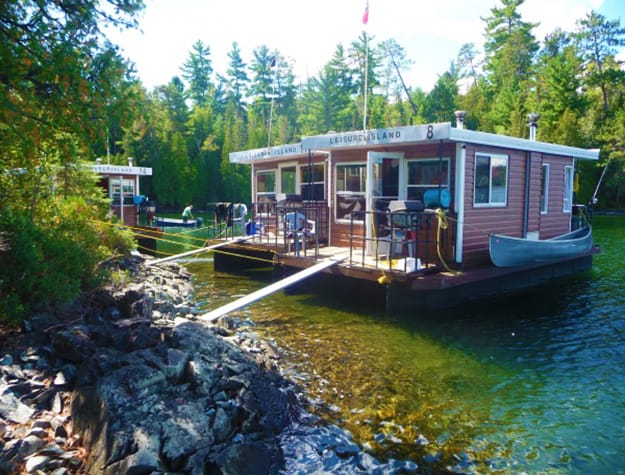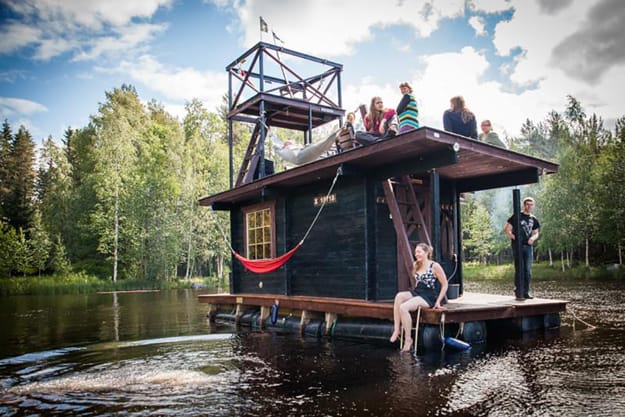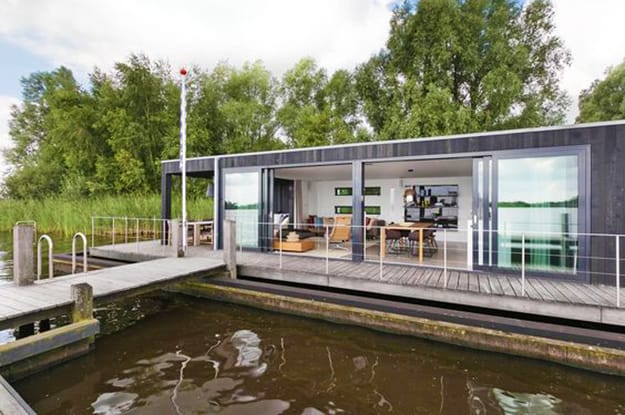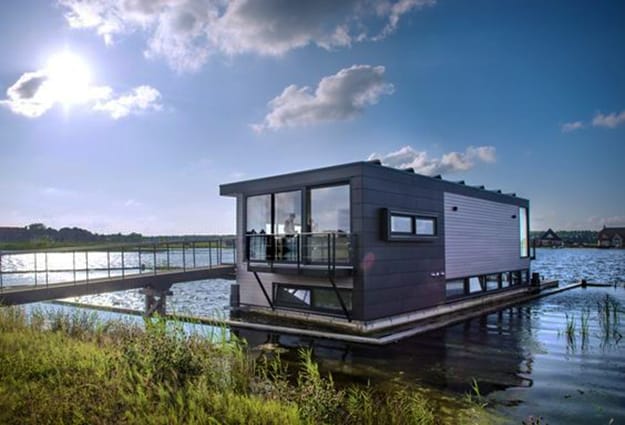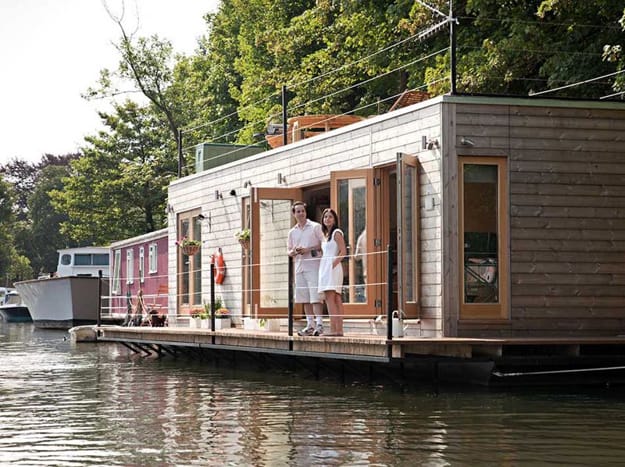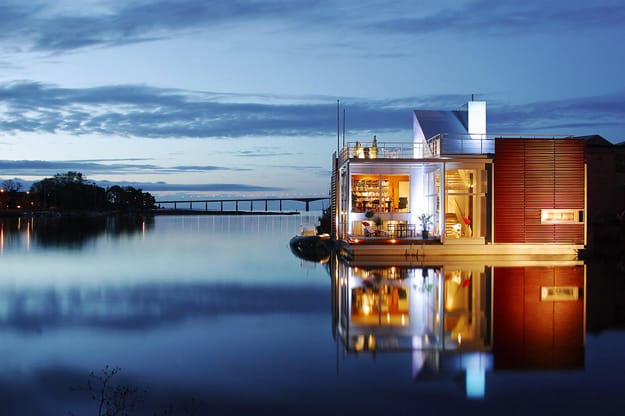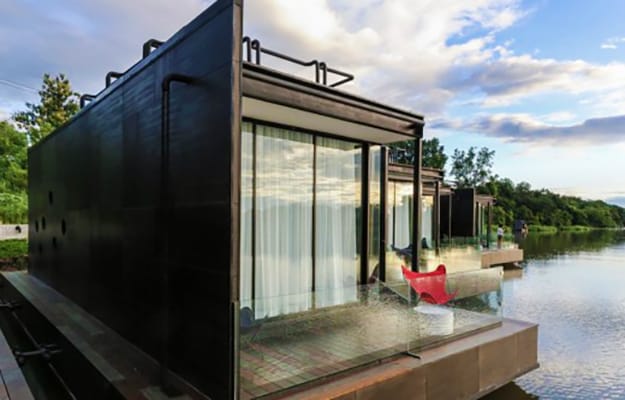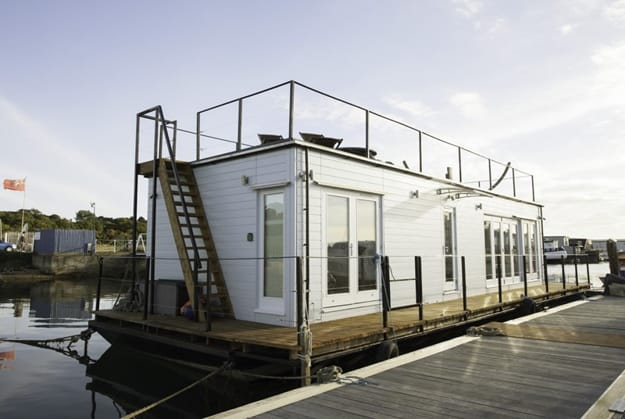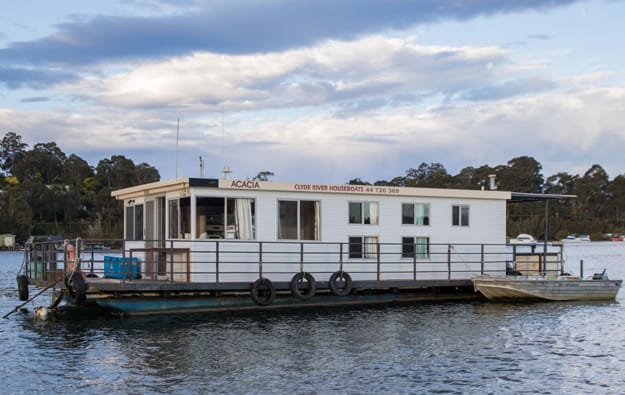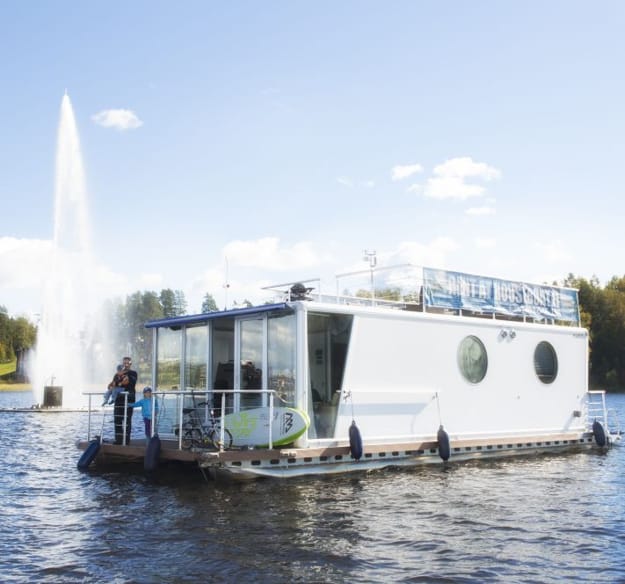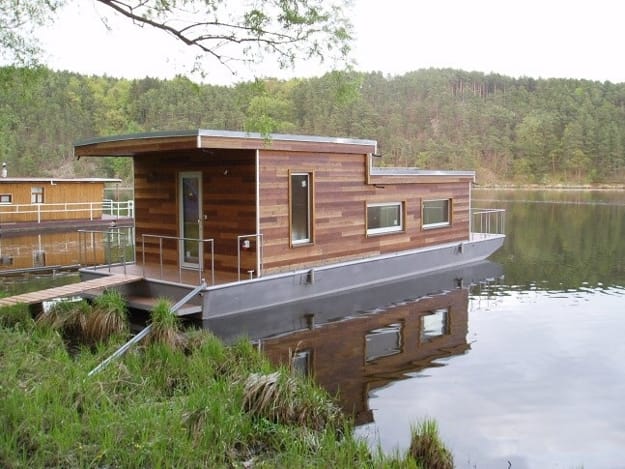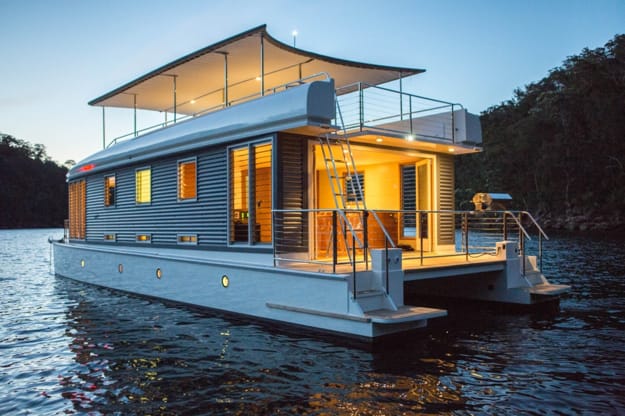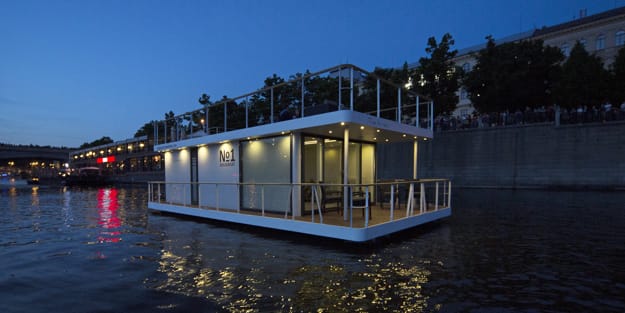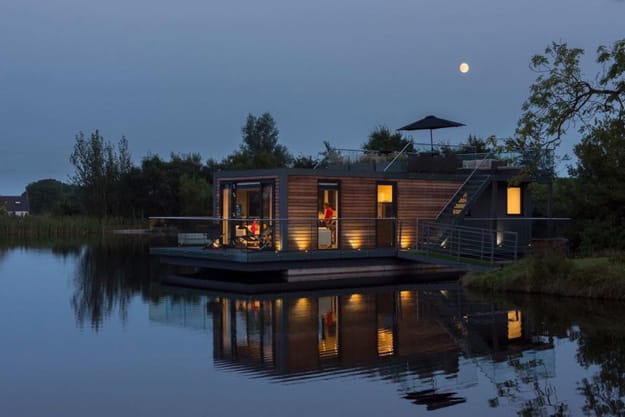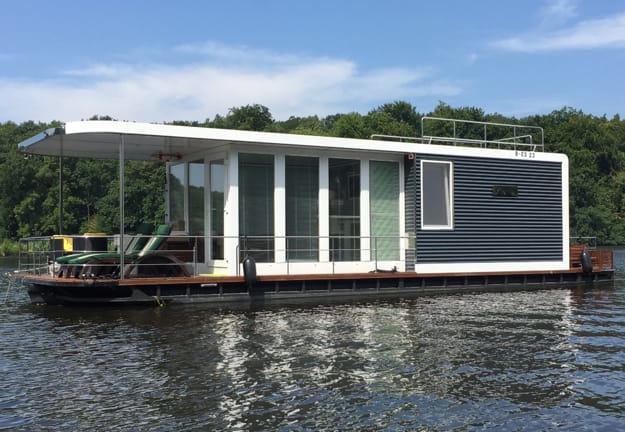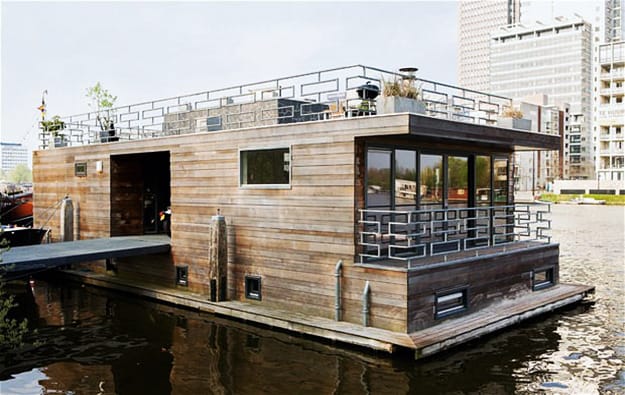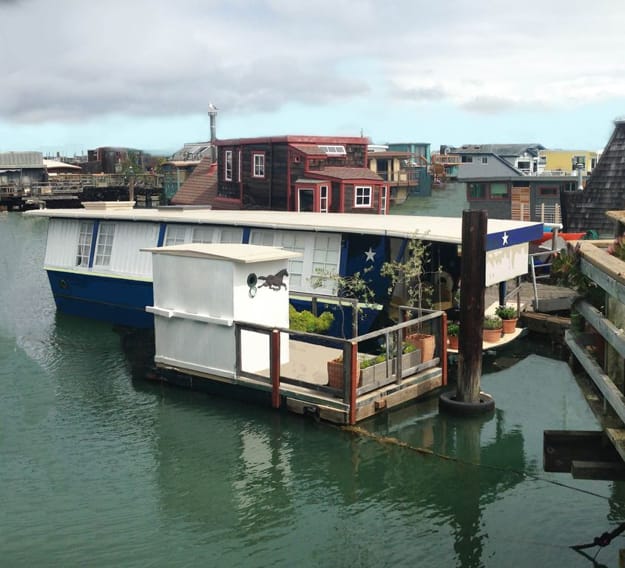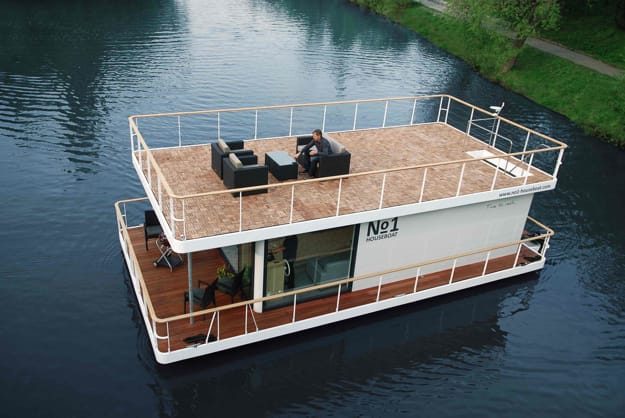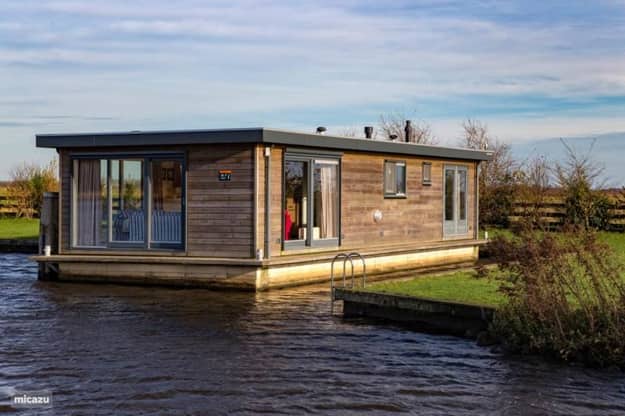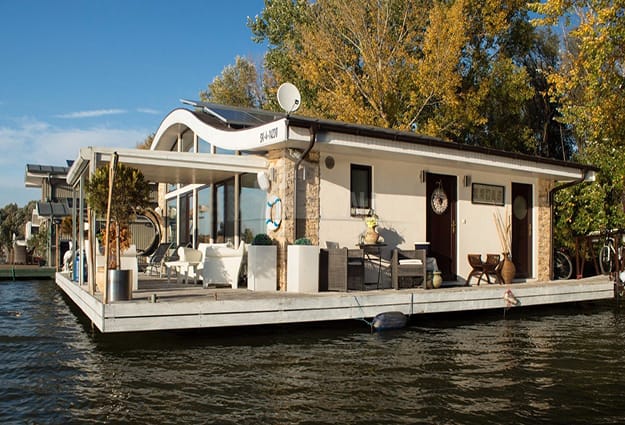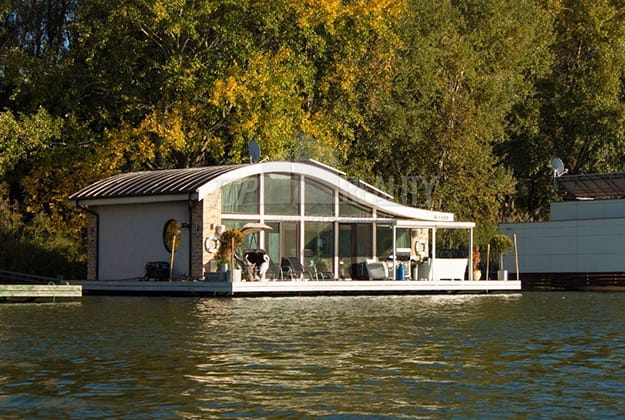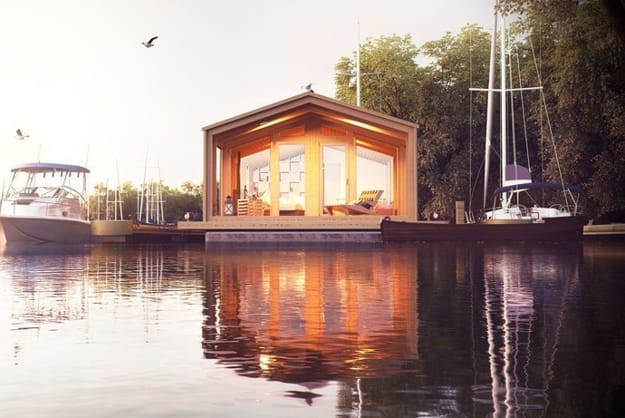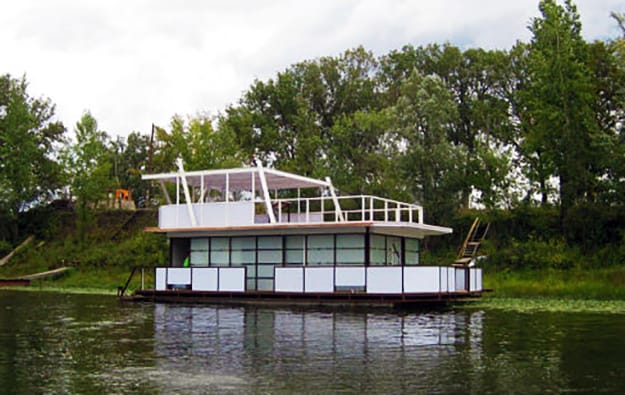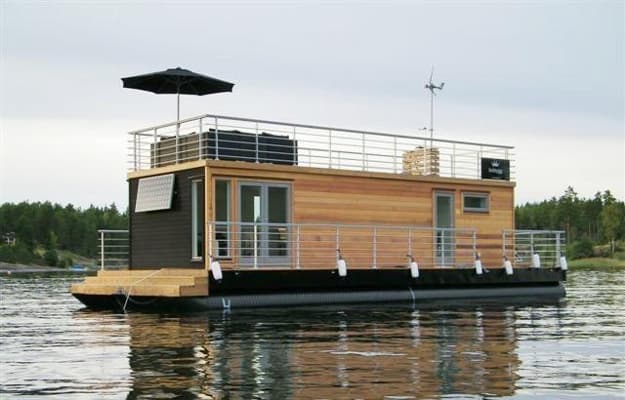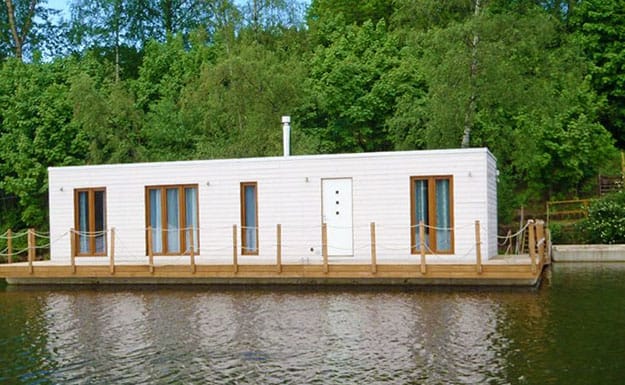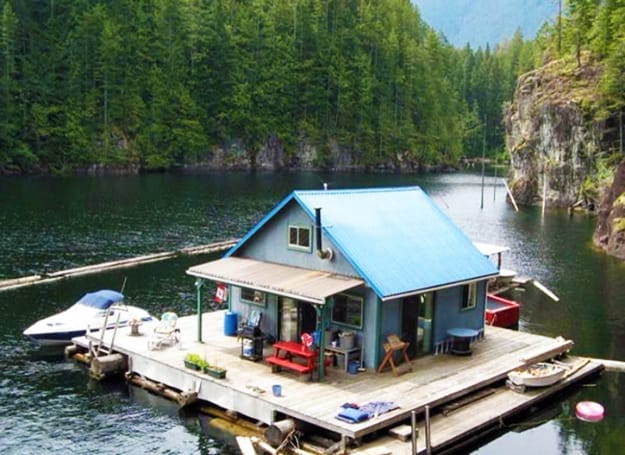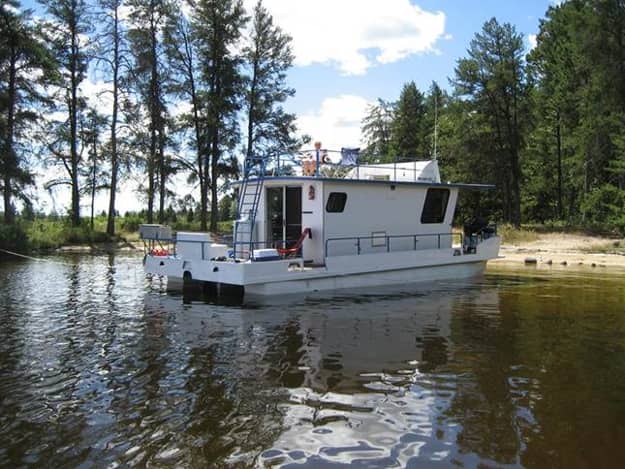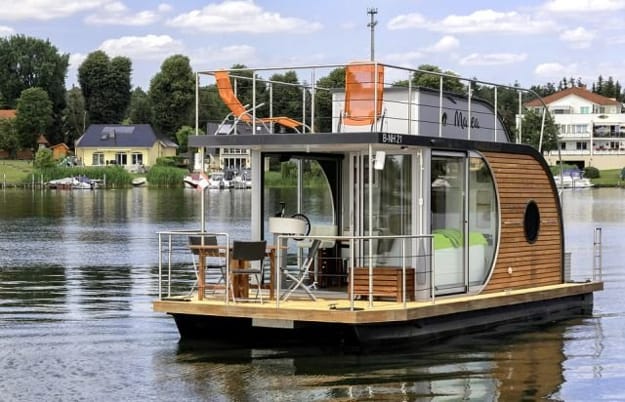 Modern house design in Japanese style celebrates the functionality and elegance of minimalism. Airy, bright rooms look inviting and comfortable. Natural...
and enjoy free articles sent to your inbox