Contemporary Floating Homes Offering Unique Green Living in Waterfront Communities

Green Design Ideas
Contemporary floating homes, Green architectural designs
eco friendly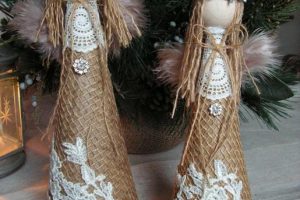 Houseboats and floating homes that are sunning on lakes, canals, and bays look amazingly attractive, inviting you to try the Green living style. Sitting on a floating deck, communing with nature, and looking out across the water to the banks are fantastic ways to enjoy life. Houseboats and floating homes can give something romantic and mysterious that modern lifestyle and contemporary technologies cannot provide.
Green living on the water looks beautiful and exciting. The environmentally friendly concerns for where and how future generations will live are becoming important as the entire planet's population increases exponentially. Floating homes can be the answer. Modern floating homes and contemporary houseboats are appealing for many communities.
Beautiful floating home with modern interiors and unique glassed decks
Houseboats and superyachts providing modern homes connected to nature
Floating house design, space-saving ideas
Contemporary floating homes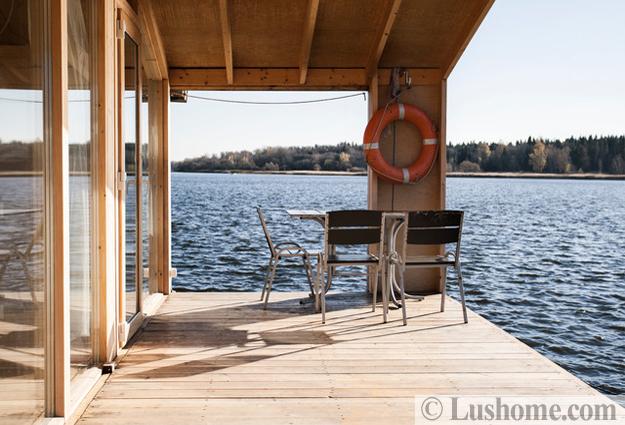 Green living style
Green living ideas and eco-friendly water communities with houseboats that can float along beautiful waterways and stationary floating homes get popular today. The floating homes create unique waterfront communities. Many different models of floating homes provide contemporary dwellings, summer cottages, turn houseboats into offices, luxury resort cabins, and party boats.
Contemporary houseboats for modern Green living style
Modern floating house design to survive floods
Fantastic floating house design
Green design ideas float across the oceans promoting Green living concepts. Perfect for small cottages and big houses, floating structures provide environmentally-friendly housing that takes waterfront properties to a new level. Futuristic houseboat designs and floating homes show practical and Green design blended with modern comfort in solar-powered dwellings.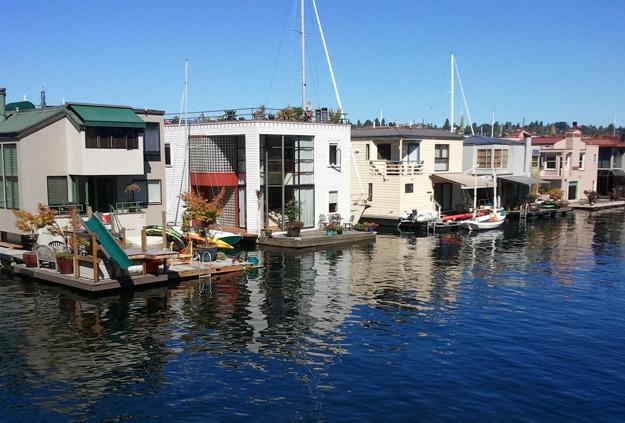 Green design ideas
As designs vary, offering traditional and contemporary architecture, most eco-friendly floating homes sit on concrete platforms. Sustainable architecture uses eco-friendly design solutions and Green materials, creating beautiful homes for the enjoyable Green-living style.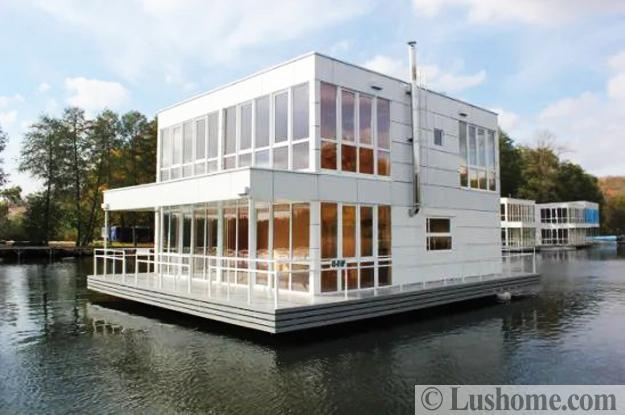 Floating homes help in the eco-friendly preservation of land, giving more space to plants and animals. The newest Green living communities live in cutting-edge floating homes that feature eco-friendly energy-saving designs. Solar panels, hydro turbines, and highly gasoline-efficient engines give a new life to the houseboat concepts that evolve along with eco-friendly ideas.
Modern houseboats and floating homes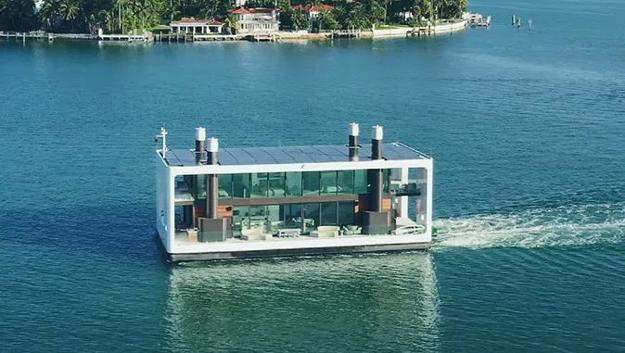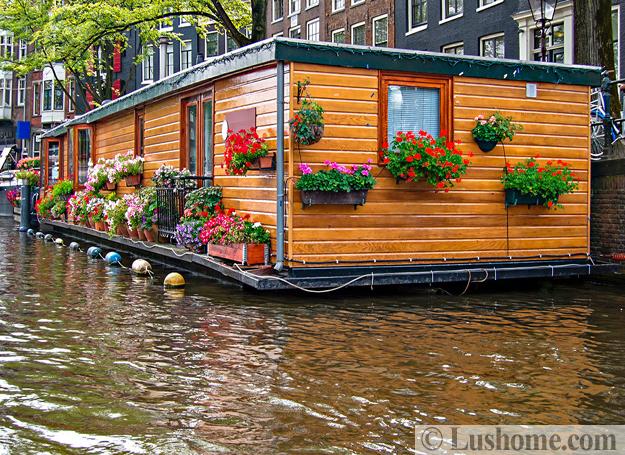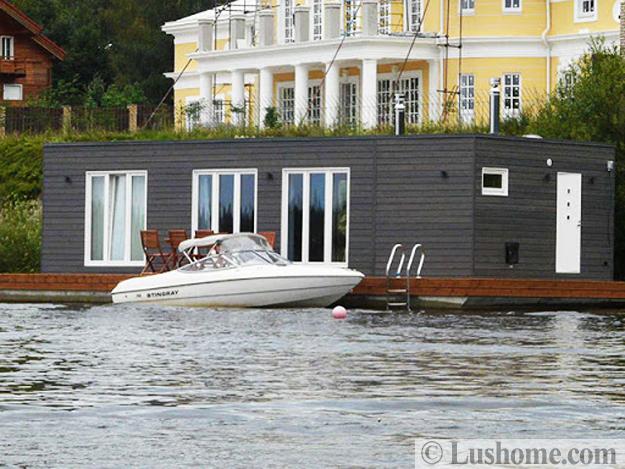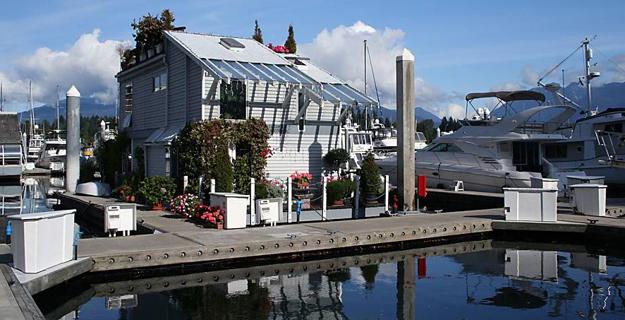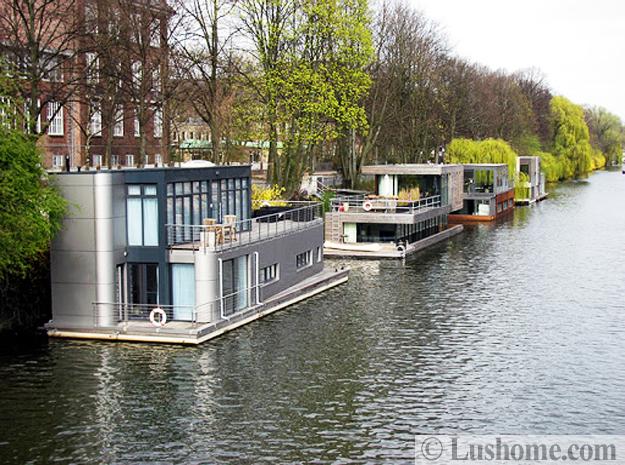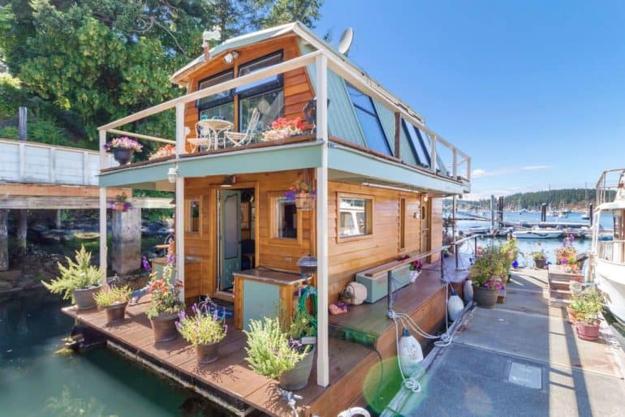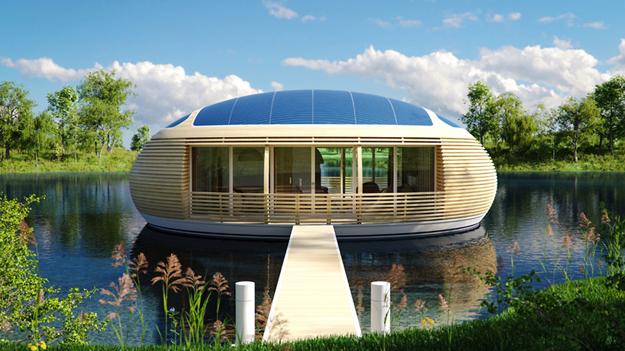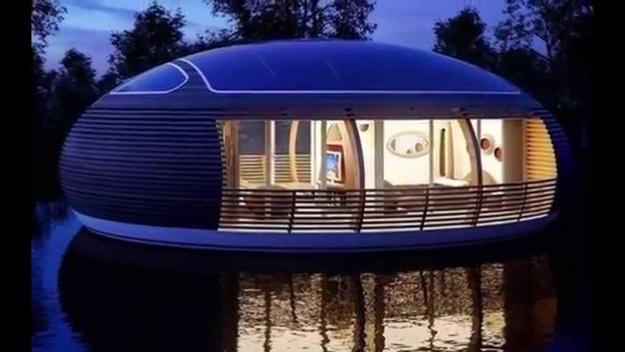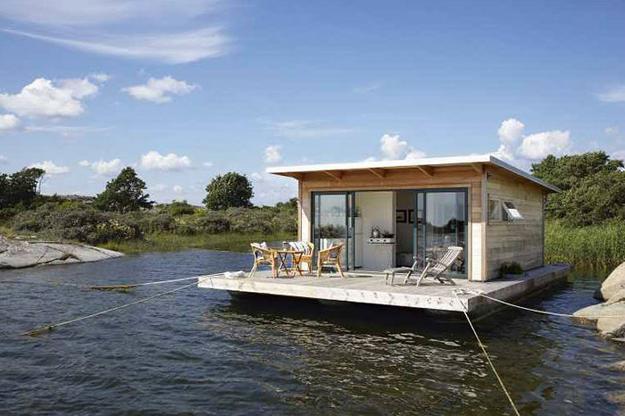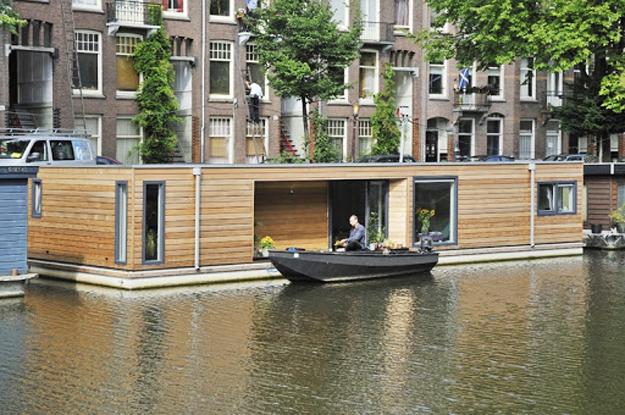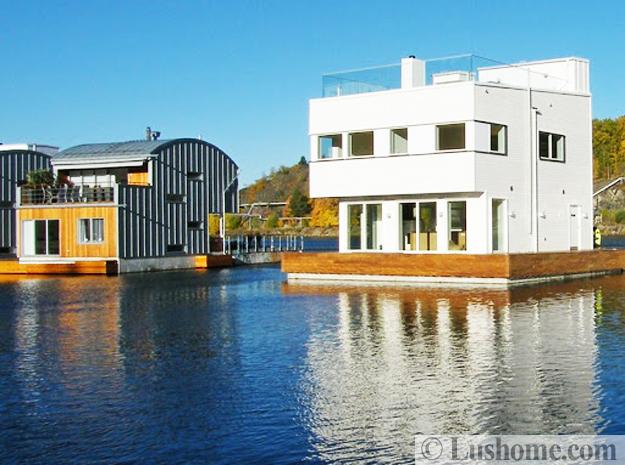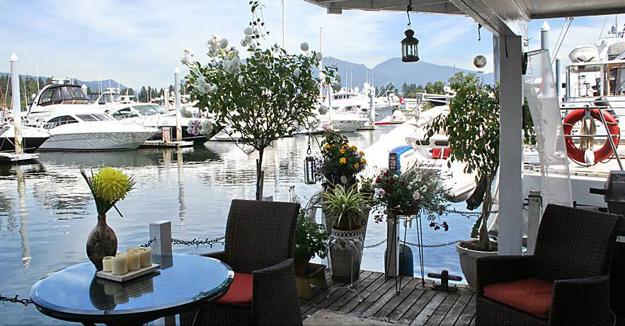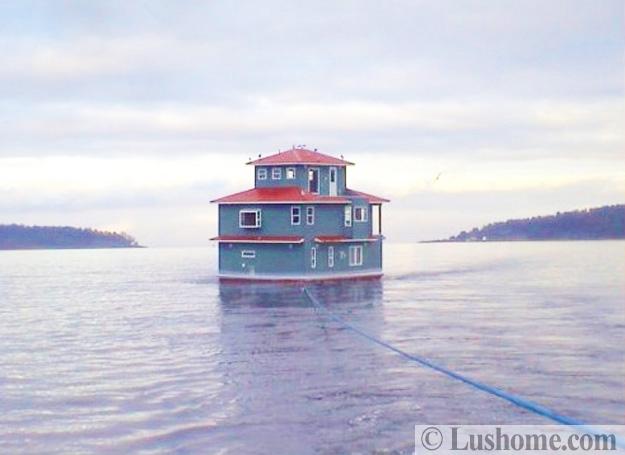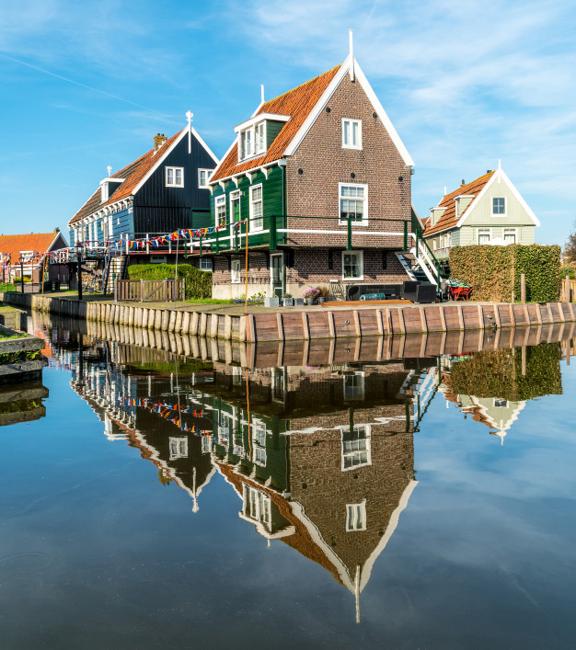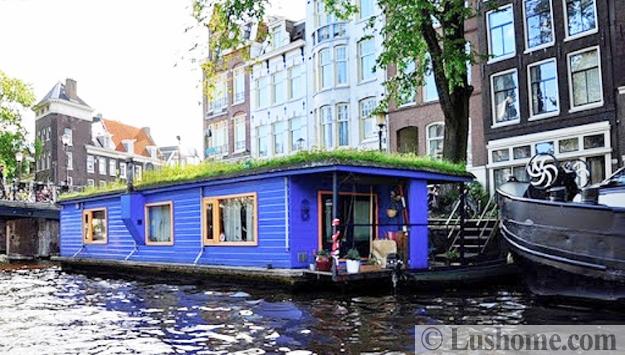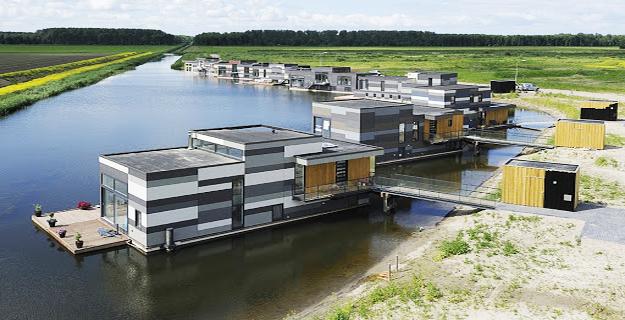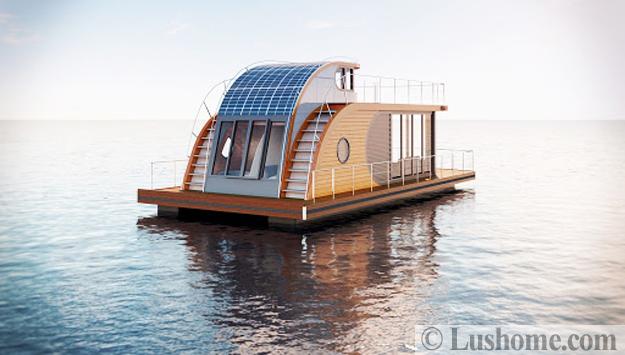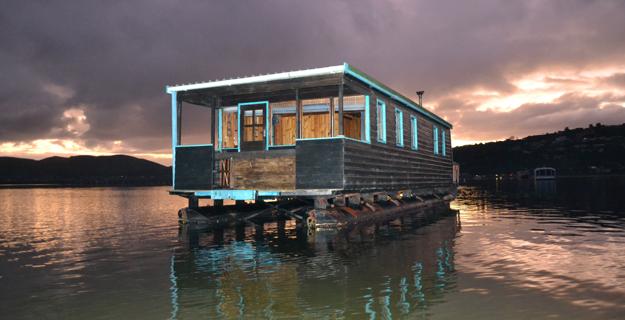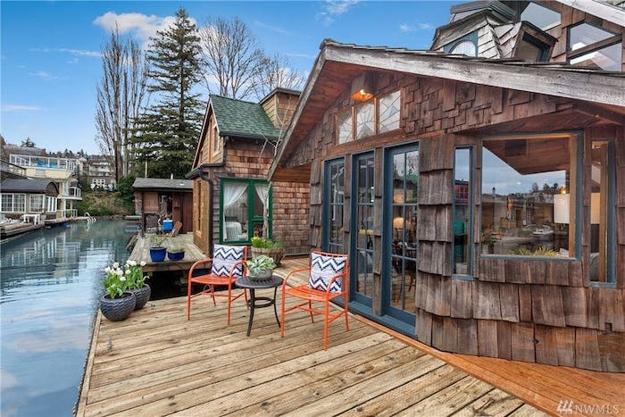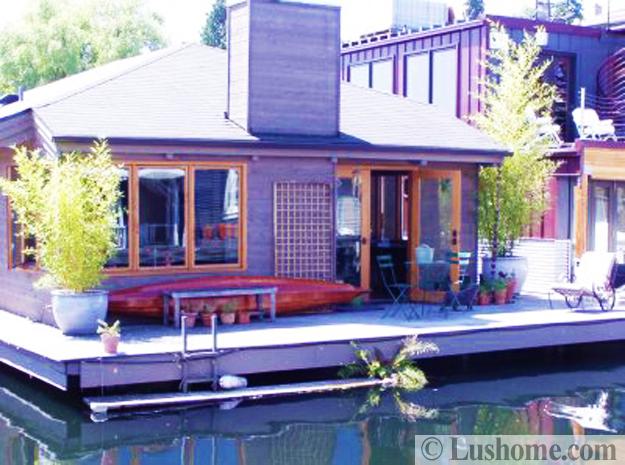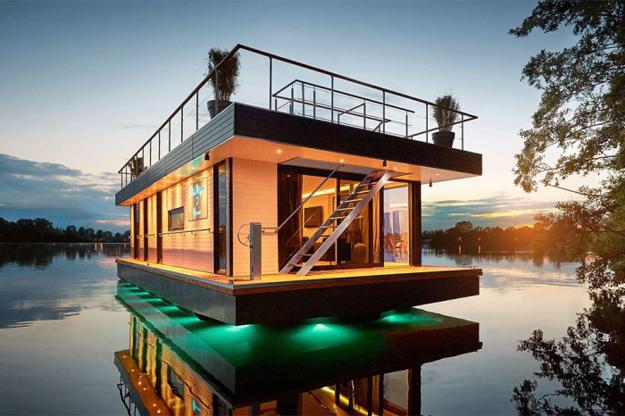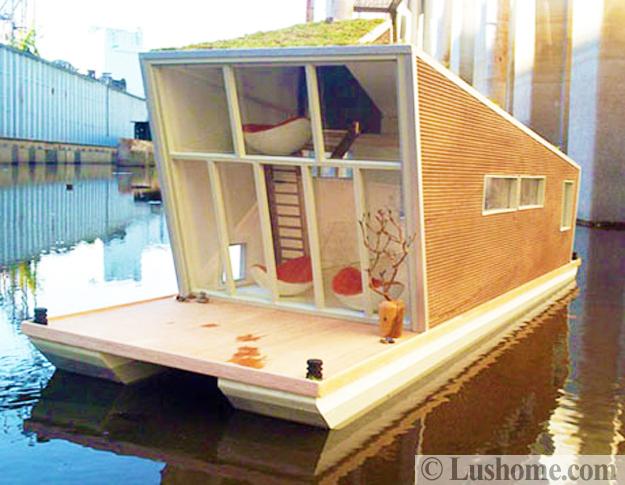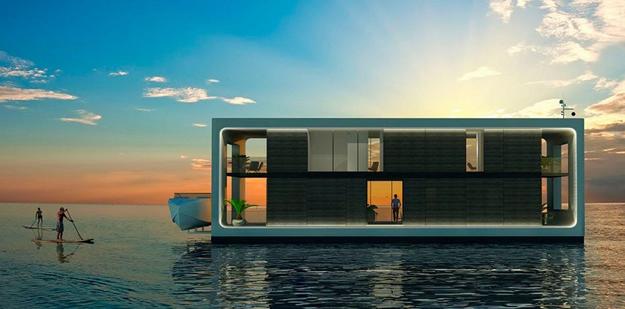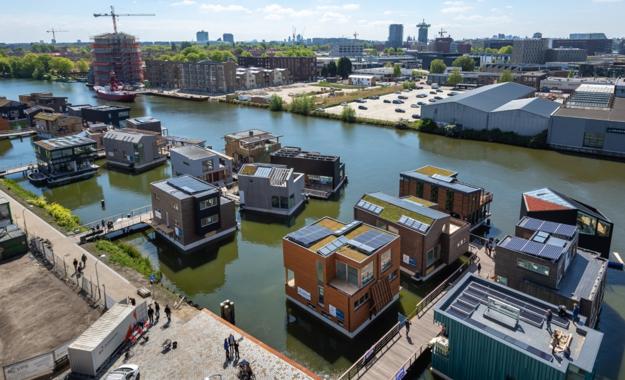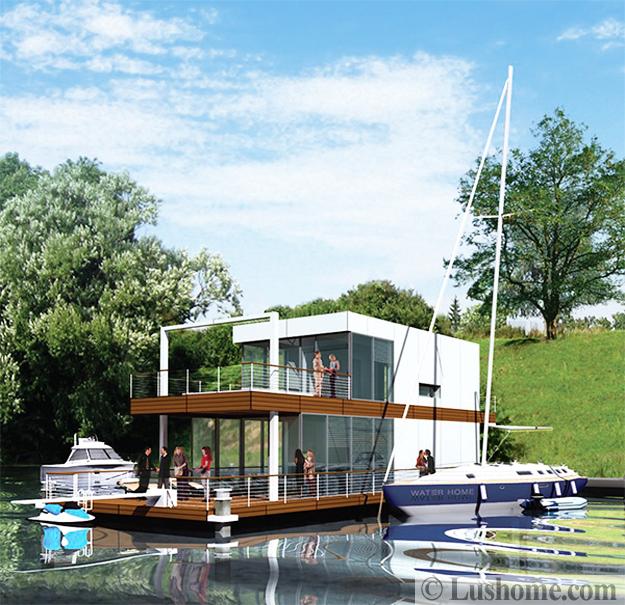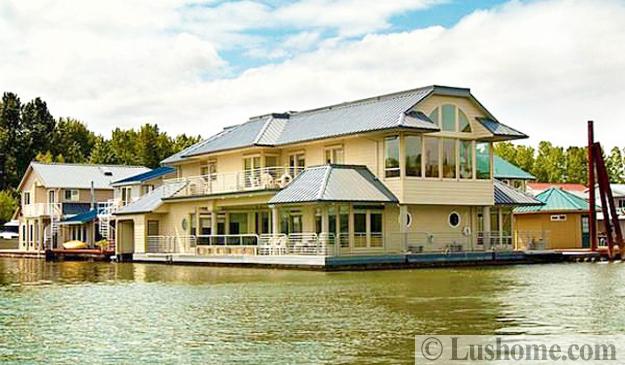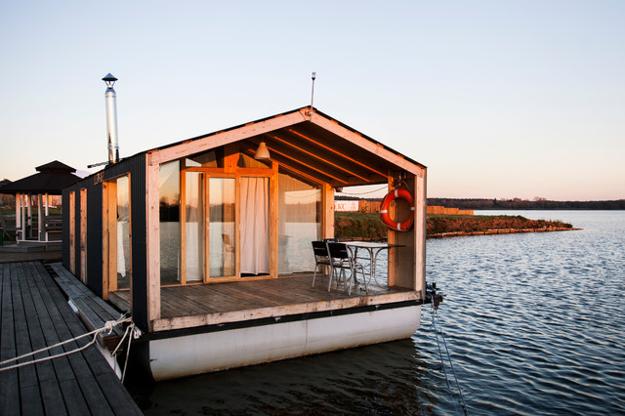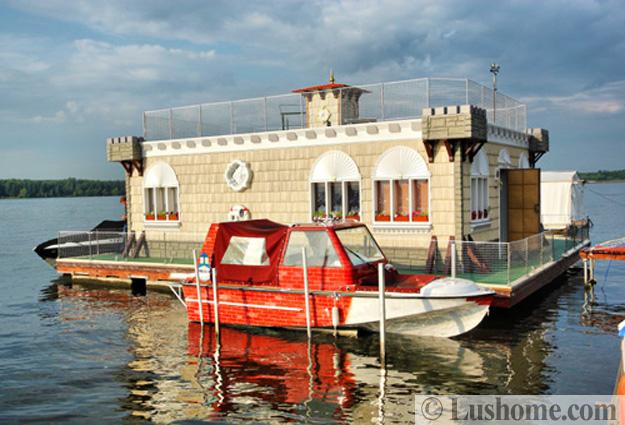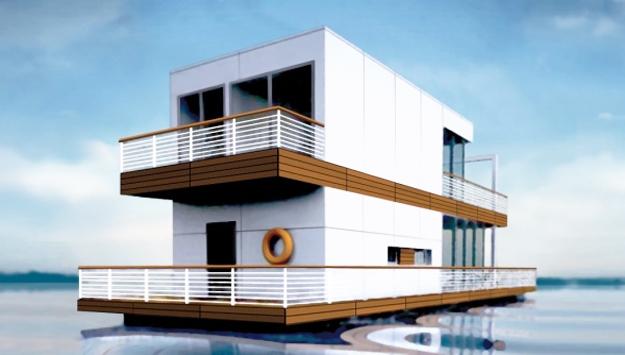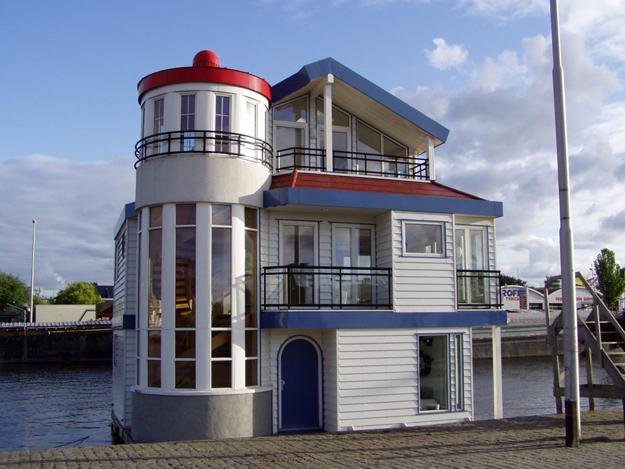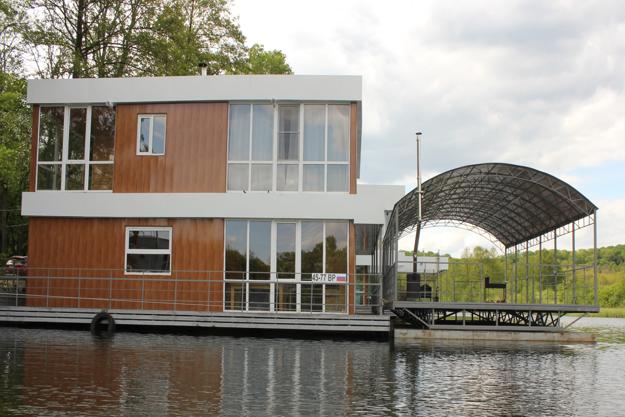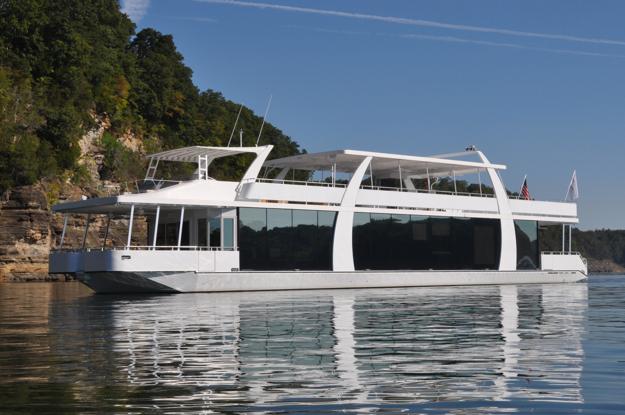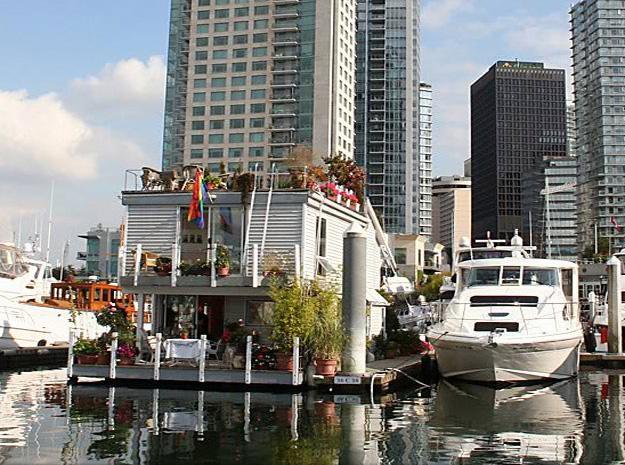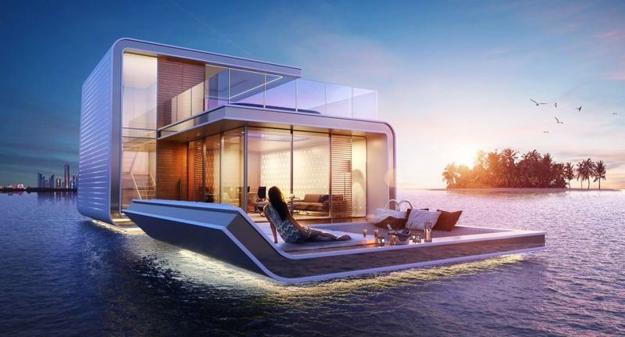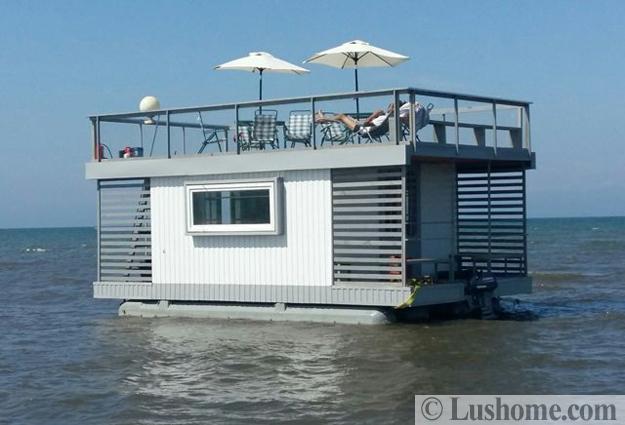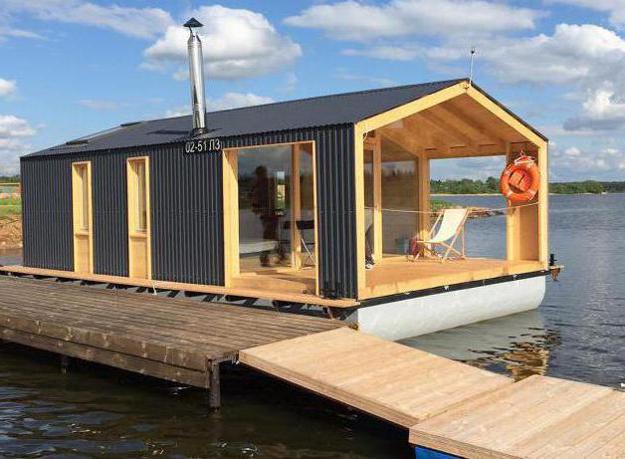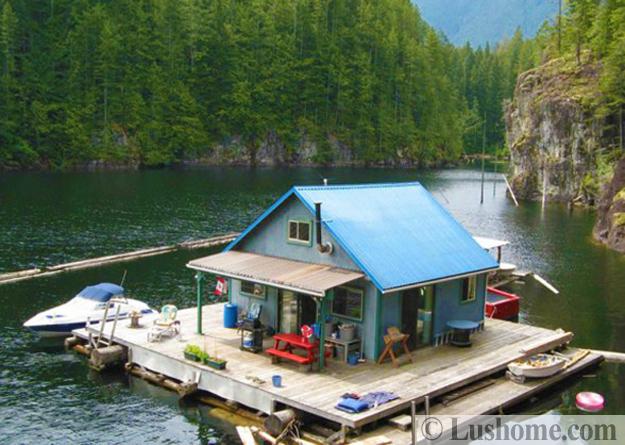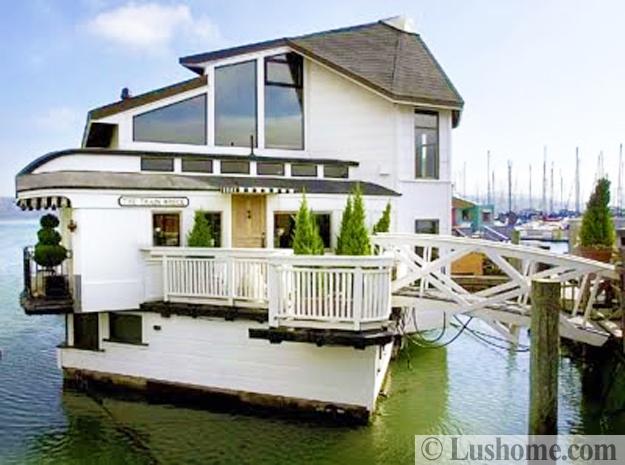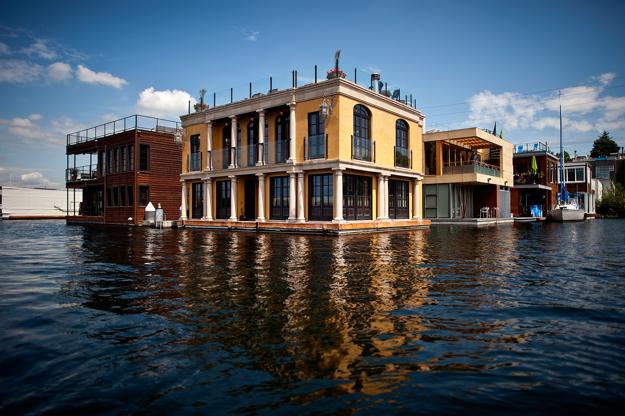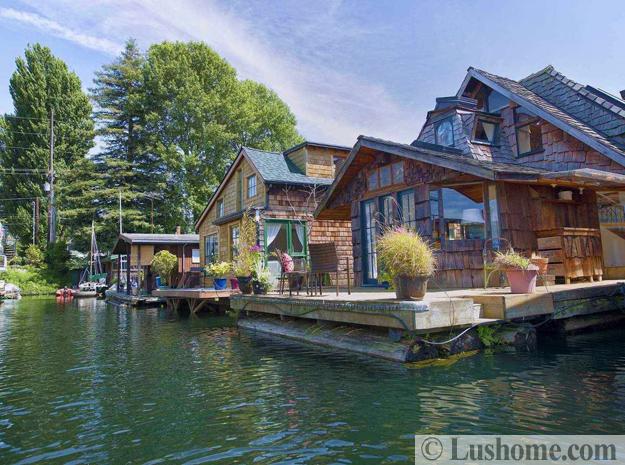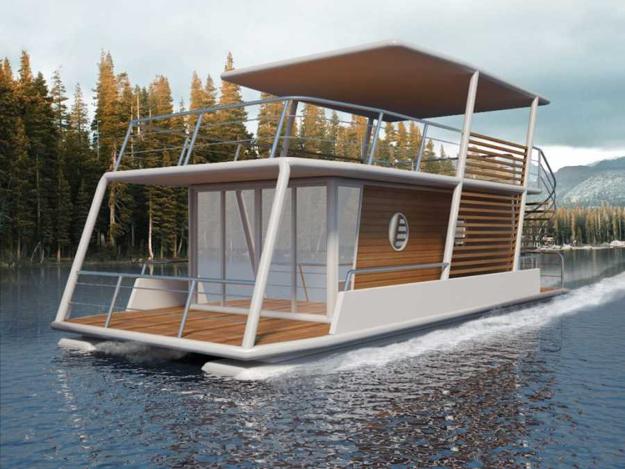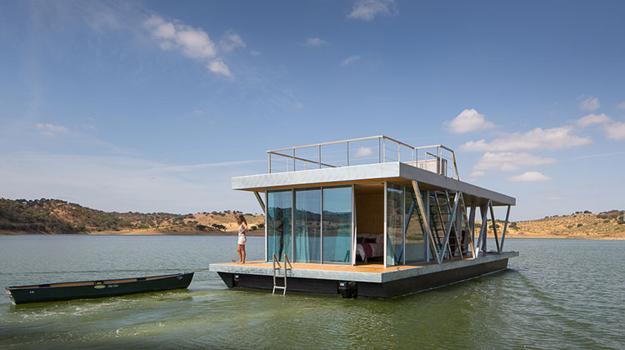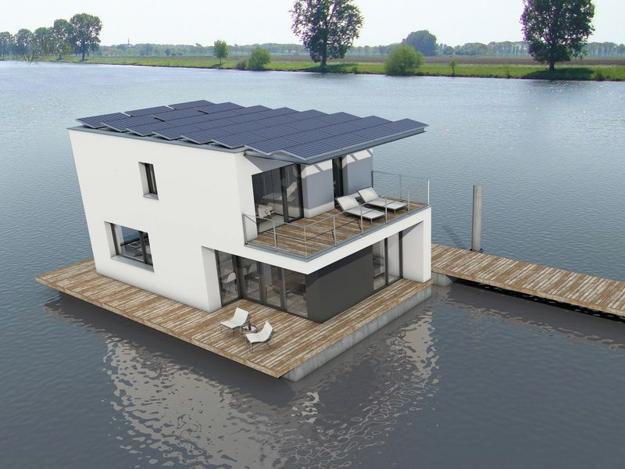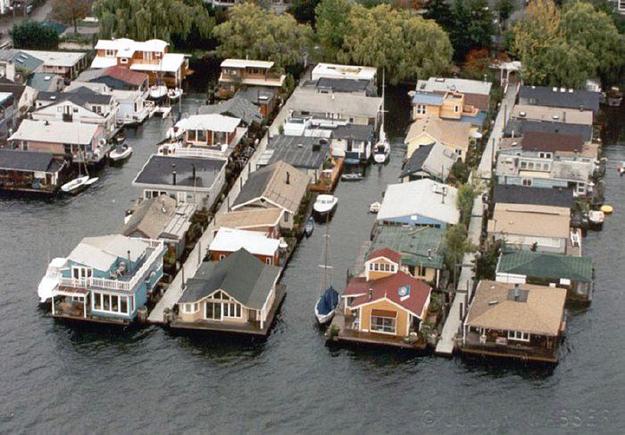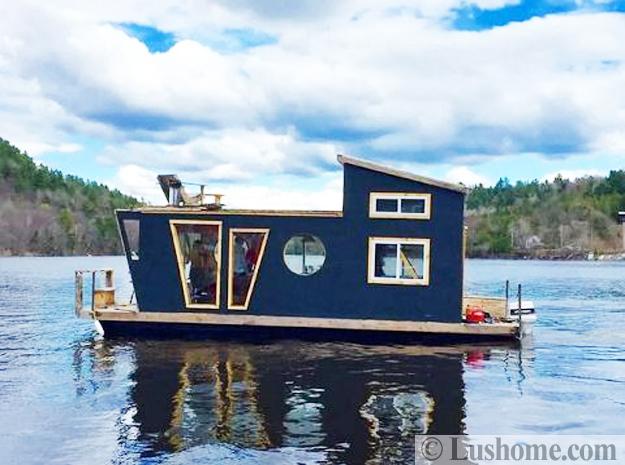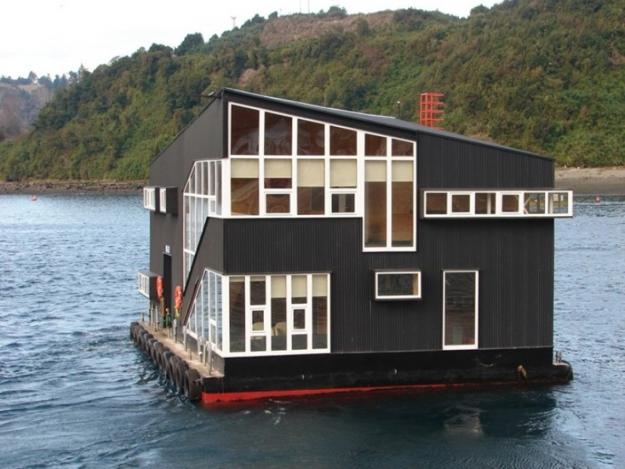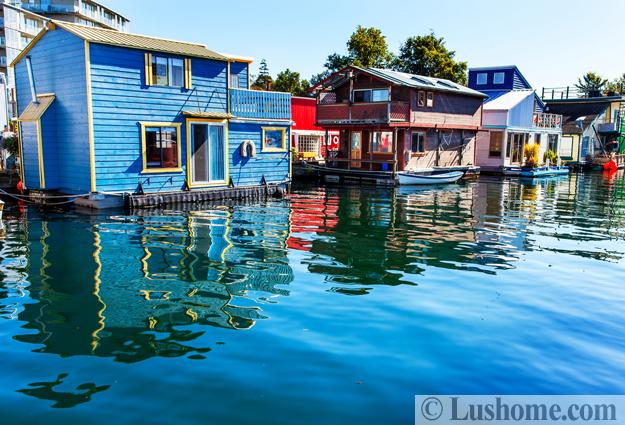 Bright home interiors and amazing views of the ocean make this beach house a dream place. Large windows, light, neutral room...
and enjoy free articles sent to your inbox