Floating Houses, Modern Floating House Design by Robert Harvey Oshatz

Green Design Ideas

Interior Design Ideas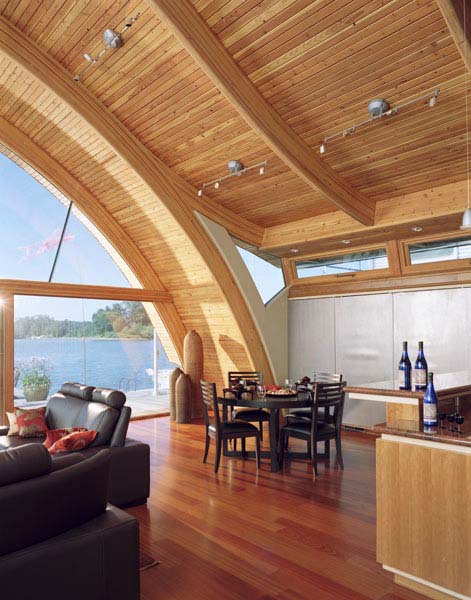 Floating house design with sliding glass doors and comortable modern interior design
interior design decor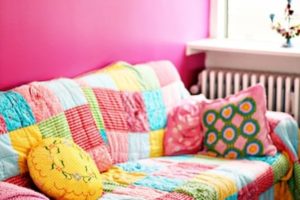 Floating house design by Robert Harvey Oshatz is an impressive example of contemporary home that features comfortable and modern interior design and celebrates organic design ideas, offering a pleasant retreat on the river.
Floating houses are beautiful green ideas for those who are tired of busy cities, and Robert Harvey Oshatz is one of those architects, who develop amazing architecture and modern interior design, that are in harmony with the surrounding landscape.
Floating House  by Robert Harvey Oshatz is a new project, a contemporary home for a couple, located on the bank of the Willamette River in Portland Oregon. Huge windows and the location allow to enjoy wonderful views, celebrating the stunning natural beauty of gorgeous sunsets.
Modern floating houses, amphibious house that rises to survive flood
Romantic floating house for two, modern house designs for green living
Floating house
Contemporary homes on water, floating house with sloping ceiling design
This modern floating house is very romantic, emphasizing contemporary, curious and organic house design and offering charming interior design that strengthening this effect.
This floating house, designed by Robert Harvey Oshatz  for couples, is a floating home that preserves the privacy of its inhabitants, although it is sandwiched between two other houseboats on the river. Living on the water or spending weekends and holidays on the river are wonderful green ideas that help people connect with the nature.
Unique floating house exterior design, modern houses on water
Floating house design features
The floating platform is made of fir wood. The strong and sturdy floating platform is placed on the L-shaped beams and has a plywood floor.
Crescasa houseboat concept by Tom Pearce, floating houses of the future
Floating house design features a sloping ceiling, adding retro charm of organic design in the past. Spruce and cedar look pleasant and welcoming, giving a warm feeling to modern house design. The floating house has sliding glass doors from floor to ceiling that beautify and make functional modern interior design.
Floating house design with sliding glass doors and comfortable modern interior design
Despite its small size, the floating house has the guest room, lounge, kitchen with wine cellar and master bedroom. Modern interior design, cabinets and furniture made of cedar emphasize green ideas and organic house design.
Floating modern homes, Fiorella Yacht, space saving interior design ideas
Floating platform Recreational Island, floating houses on the future

What time is it? It's singing bird o'clock! This unique timepiece is bringing the fresh vibe into spring decorating, making elegant...
and enjoy free articles sent to your inbox