Fascinating Floating Home, Loft Style Interior Design and Decorating Ideas

Interior Design Ideas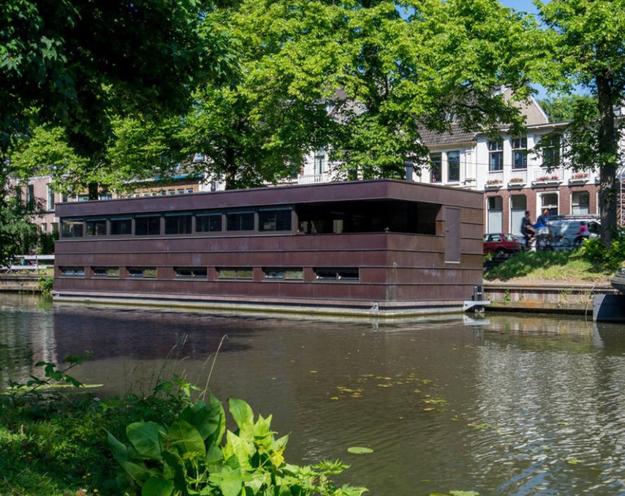 Floating home, metal exterior design
MODERN WALLPAPER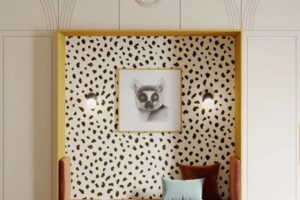 Modern floating homes are dwellings that make dreams come true. Floating homes look exotic and original, adding beautiful accents to European countries featuring water canals. Lushome visited one of these modern houses floating along rivers in the Netherlands and now shares the unique design and decorating ideas turning the structure into this beautiful, distinct, and contemporary home.
Rectangular-shaped, the two-level floating home feature a rooftop living area and a metal exterior painted rich chocolate brown color. The modern interior design uses lightweight materials to decrease the weight. Inside space consists of several functional areas: living areas with a guest room, storage space, and a kitchen. Several utility rooms in the lower part of the dwelling connect with the upper level by a convenient staircase. Loft-style interior design and decorating ideas recreate the atmosphere of former industrial buildings.
Beautiful floating home with modern interiors and spectacular views
Houseboat renovation turns an old vessel into a welcoming floating home
Floating home with creative window designs and modern interiors
Loft-style floating home design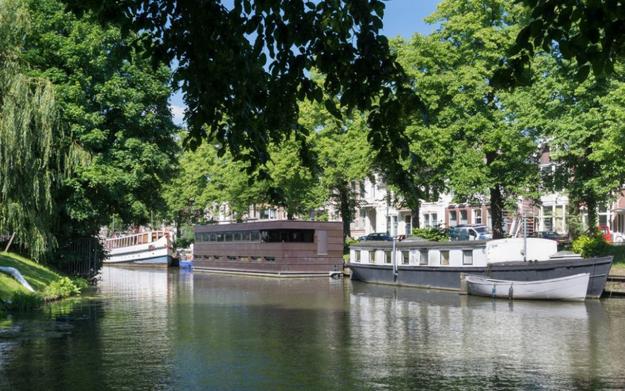 A U-shaped sofa with bluish-gray upholstery and colorful decorative pillows creates an inviting space offering comfortable wood furniture. Natural stone and wood bring attractive contrasts into the modern interior design. A wood wall partition between two adjacent zones creates a beautiful accent and provides additional space for storage.  The accent wall, decorated with lamps, toys, and houseplants, beautifies the interior design and gives the floating home a unique character.
Comfortable floating homes in the Netherlands
Futuristic floating houses and superyachts
Romantic floating home in Australia
Loft-style interior design and decorating ideas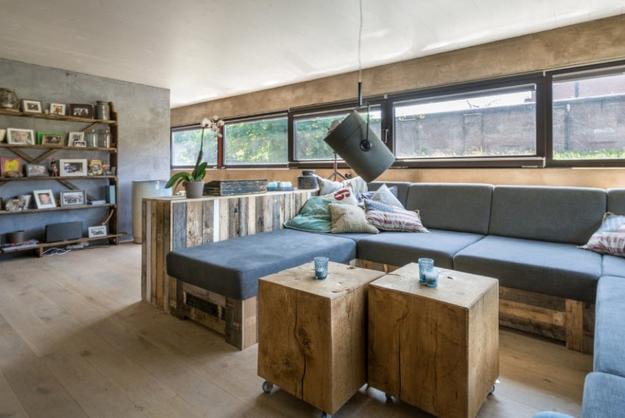 Salvaged wood side tables, built as cubes on small wheels, help alter the interior design and create new furniture arrangements. A pendant light illuminates the living room, adding an original accent to the interior decorating.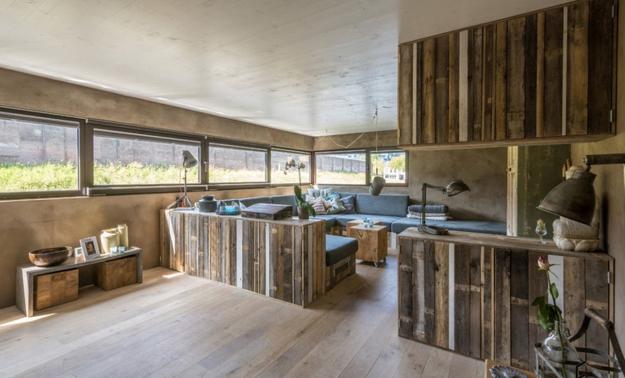 The floating home has plenty of open and hidden storage spaces, and that makes everyday life comfortable. Shelf decoration with unique accessories, vintage-style glass jars, and framed pictures demonstrates originality and gives a warm, personal touch to the loft-style interior.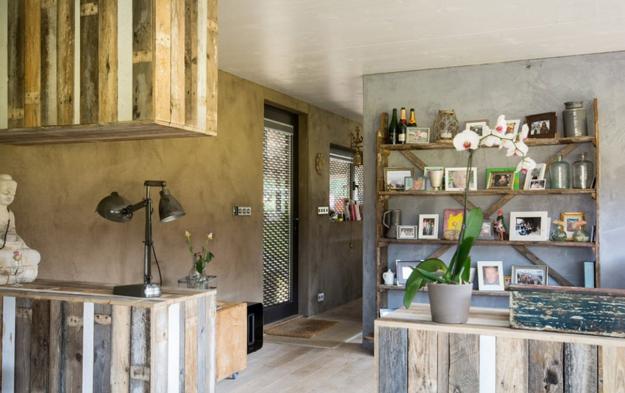 The abundance of light entering the room through large windows makes the floating home interior bright and welcoming. Flowering plants in contemporary pots and flowers in wicker baskets add cute accents to comfortable and cozy interior decorating.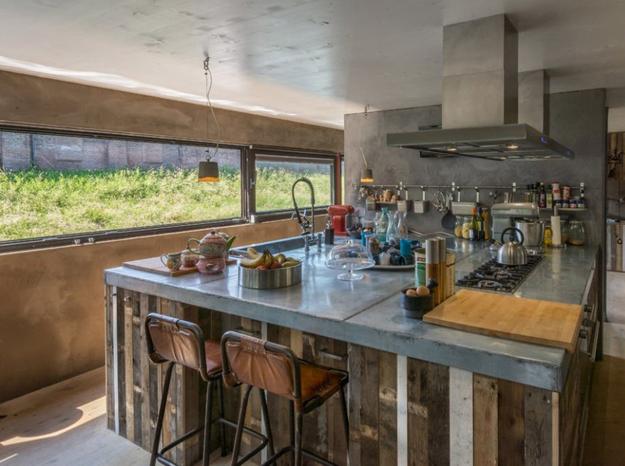 The kitchen design takes center stage, offering a modern way of cooking and entertaining. A contemporary stove with a lighted hood and a spacious worktop of the kitchen island provides plenty of space for preparing meals and dining. Large windows and two pendant lights above a dining table beautifully illuminate the space creating a comfortable dining area with a panoramic view.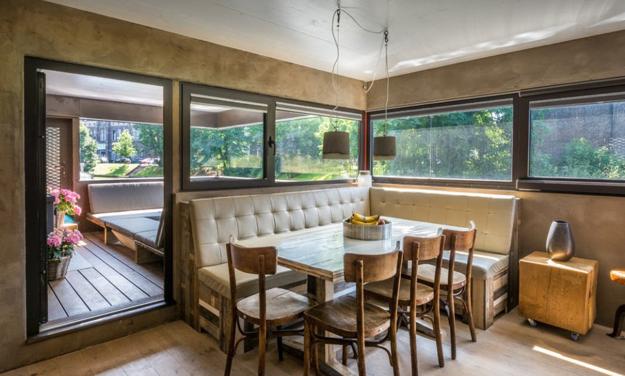 Everything in this floating home is well-designed and beautifully detailed. Perfect for spending an unforgettable weekend or everyday living, the floating home design delight with loft-style interiors. Comfortable decorating ideas are relaxing, offering to forget about the world and enjoy the waterways. The floating homes allow traveling and appreciate the unique opportunities to connect with nature.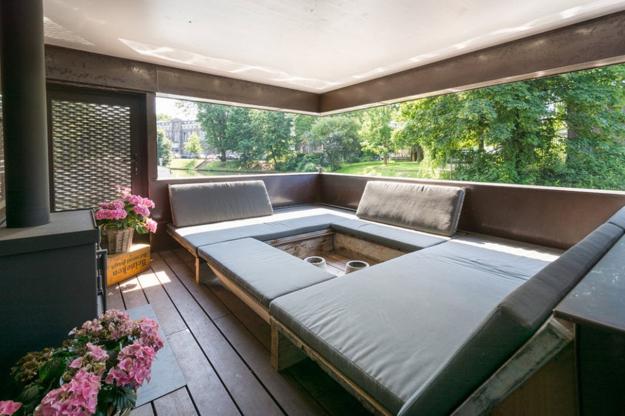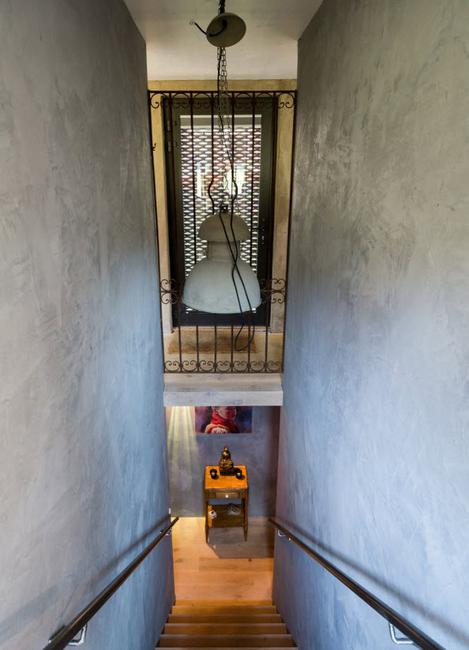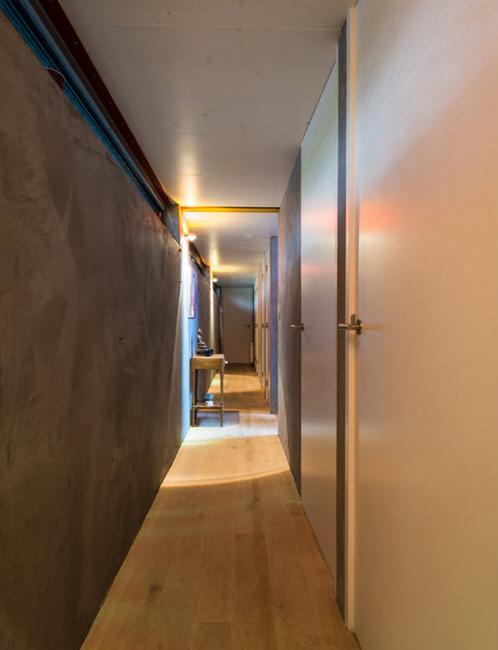 Industrial style house exterior design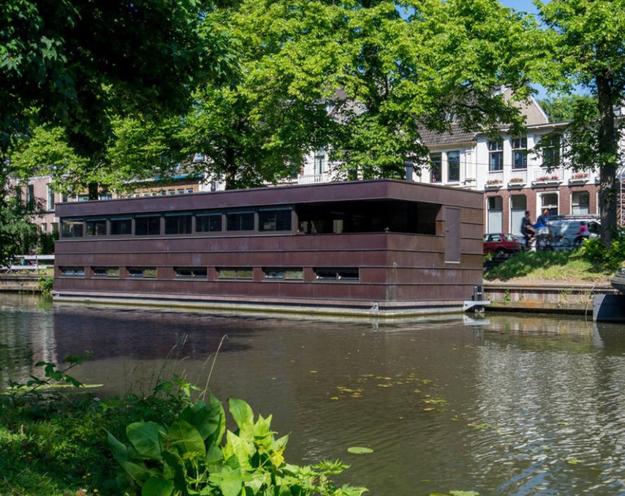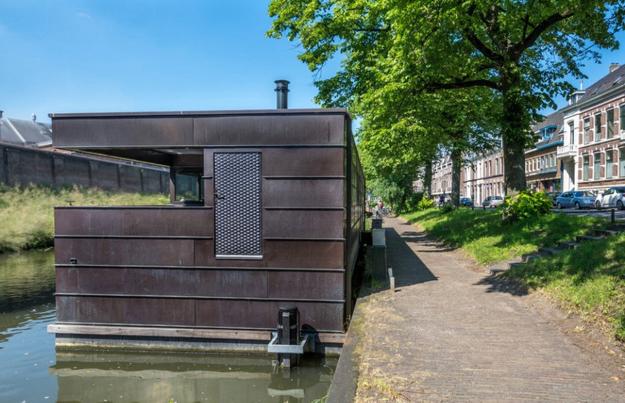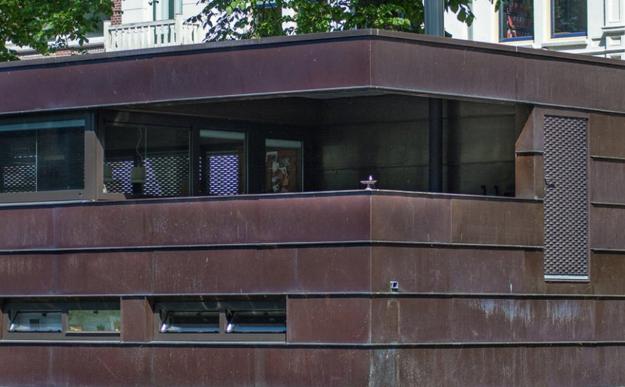 Bright home interiors and amazing views of the ocean make this beach house a dream place. Large windows, light, neutral room...
and enjoy free articles sent to your inbox