Floating Home with Creative Window Designs and Bright Modern Interiors

Fun Rooms

Interior Design Ideas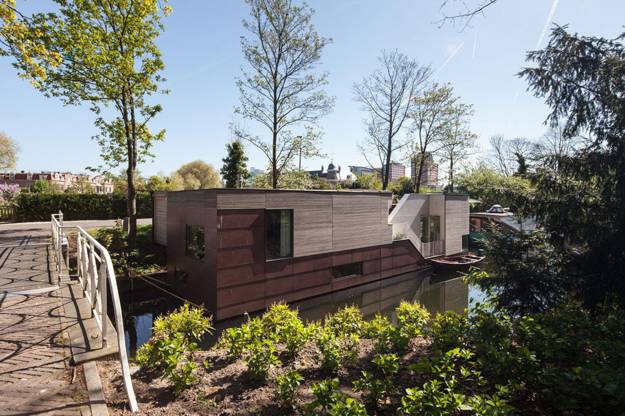 Floating home exterior design
decorating with glass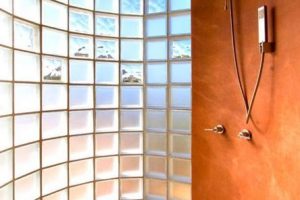 Floating houses blend modern interior design with fun of rooms on water. The Netherlands is the country that provides an inspiration for living on water, which is ideal for people who feel the most comfortable on water. Lushome presents a unique, contemporary floating home with bright and modern interiors, creative window designs and wonderful location.
This floating home design is a houseboat envisioned by BYTR architecten, bytr.nl/. Named The ParkArk, this floating home offers a cozy residence created with steel and wood. The houseboat displays a wonderful blend of modern interior design ideas, fresh architectural designs, beautiful materials, functionality and contemporary comfort.
An external staircase connect home interiors and outdoor rooms. The roof terrace is a wonderful place to enjoy the beautiful view. The roof design with Green top blends the floating home design with the surroundings. adding attractive details to the houseboat design. Hidden drainpipes at each corner make the home stand its ground under rainwater.
Modern floating houses that rise to survive floods
Modern floating home design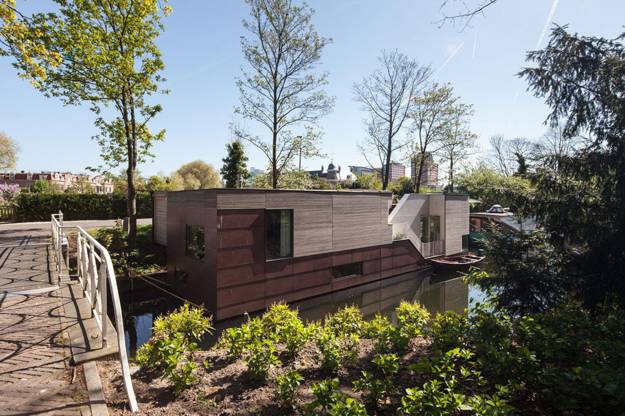 A beautiful facade gives character to this houseboat. Cooper sheets that touch the water make the floating home blend with the natural beauty. Modern interior design and pleasant outdoor living spaces offer the full experience of living on the water in a floating houses, but providing privacy for adults and peaceful, natural and comfortable environment for kids to grow.
Creative window designs maximize living spaces and bring lots of natural light into modern home interiors. The customized window designs add personality to the floating home and create interesting rooms with a gorgeous full view of the park.
Floating home interior design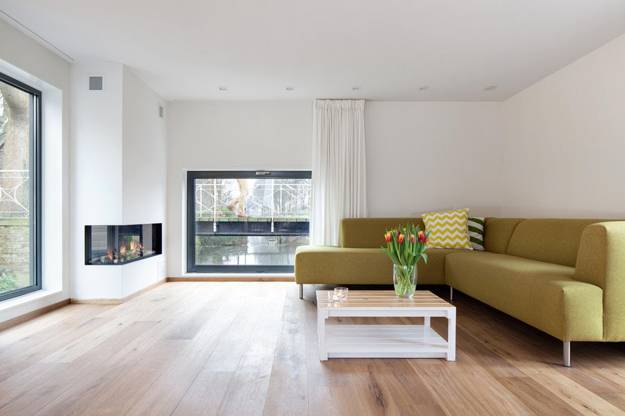 The houseboat is located near a footbridge, which creates a convenient location. Large window designs and skylights offer nice views of the treetops, skies, the part and water. Modern interior design is organically connected to outdoor rooms, equipped for fishing or relaxing activities.
Floating houses, contemporary Aqua Villa in Sweden
Floating houses, modern floating home design with unique roof
Modern interior design is comfortable, space saving and smart. The living and dining rooms are accessible from the open hall, which is raised one step to give extra ceiling height in the shower.  The new houseboat design is sunny and welcoming. Beautiful large window designs overlooking the water and bridge offer pleasant views of the ornamental grasses and trees.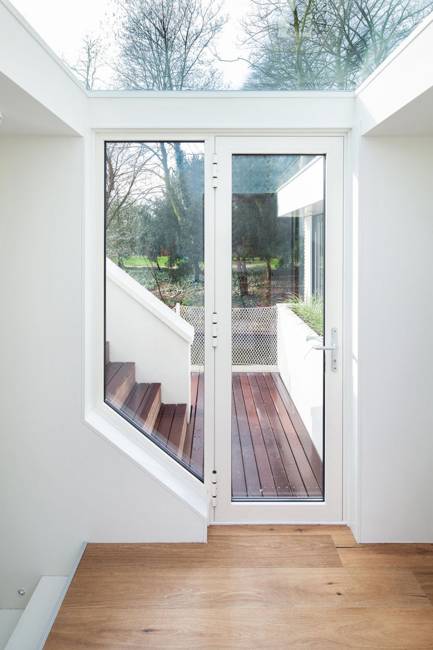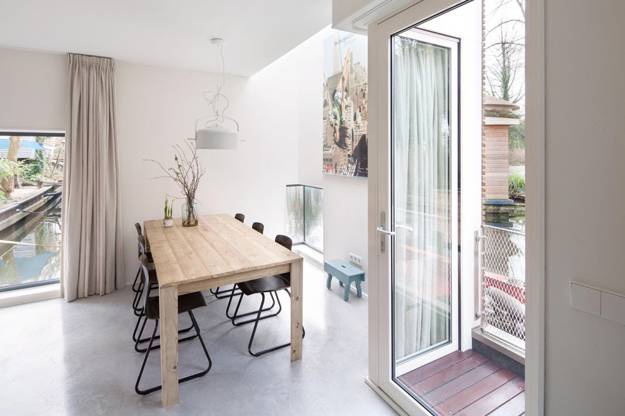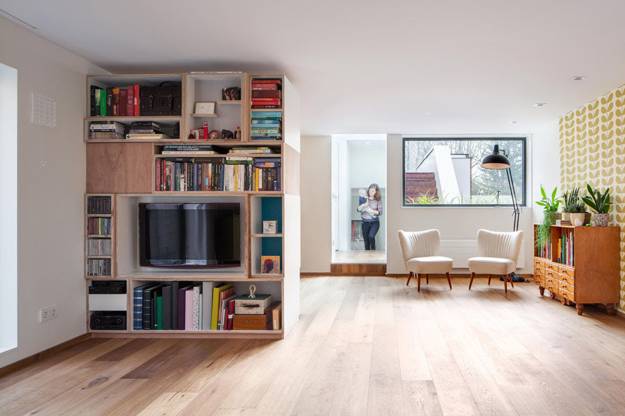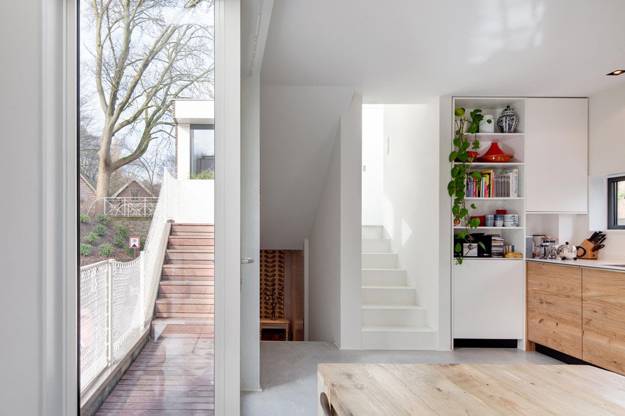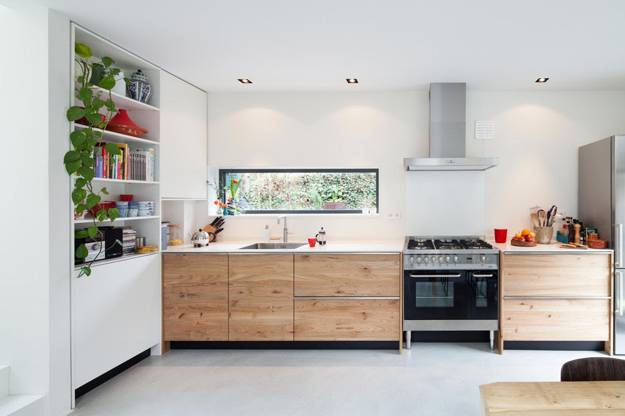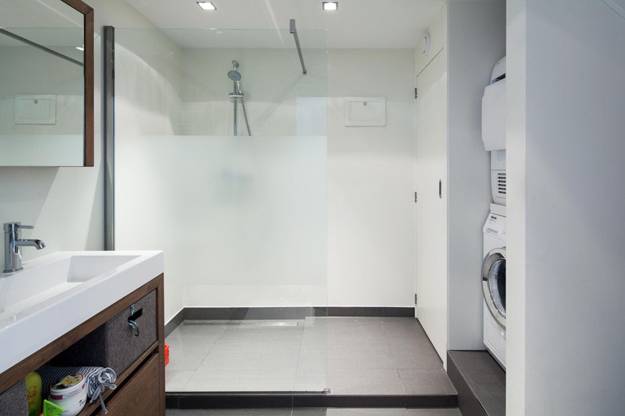 Floating home exterior design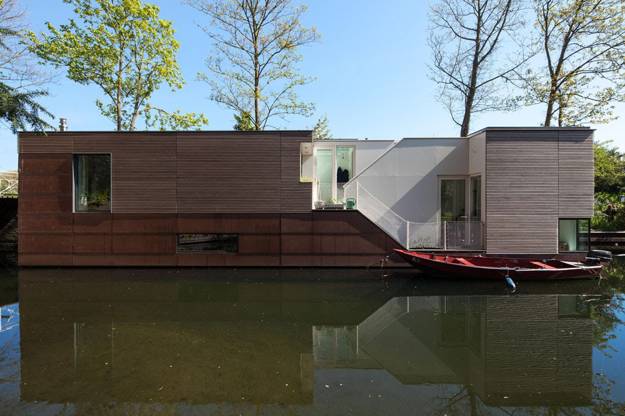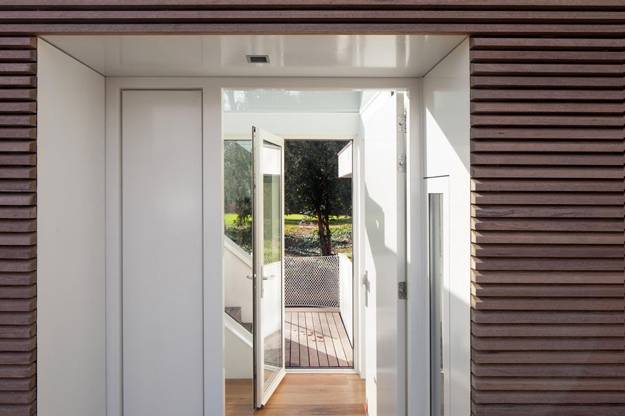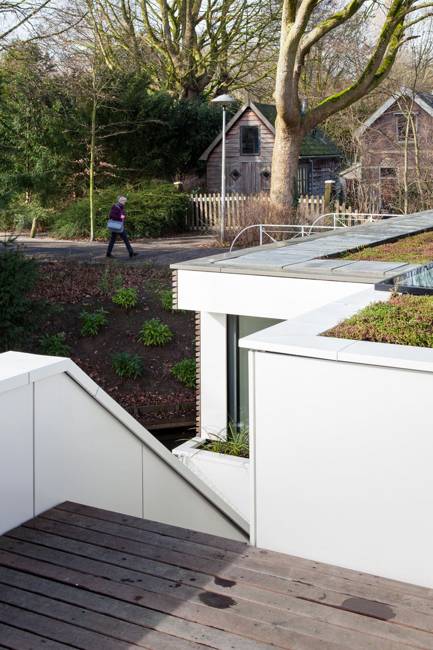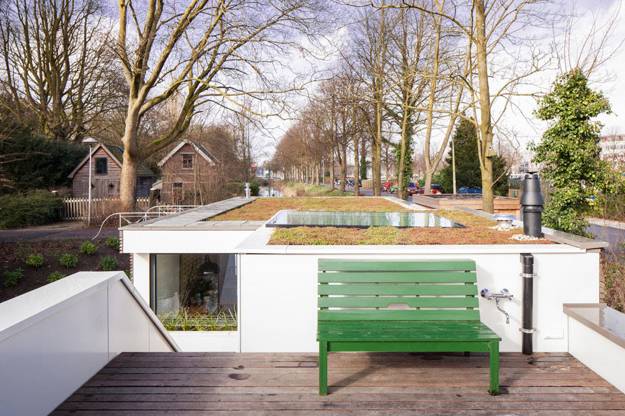 Photographs by StijnStijl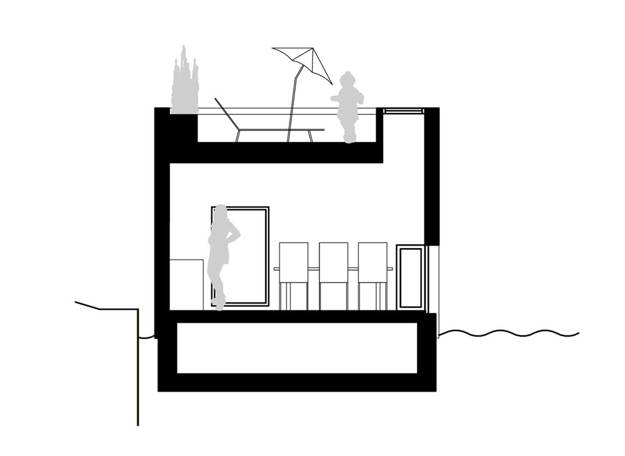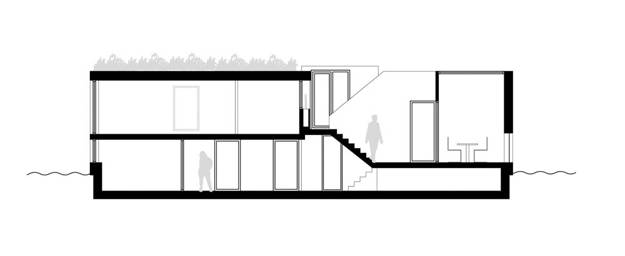 Bright home interiors and amazing views of the ocean make this beach house a dream place. Large windows, light, neutral room...
and enjoy free articles sent to your inbox