Modern House Design Enhanced by Spacious Backyard Landscaping and Stylish Decor
---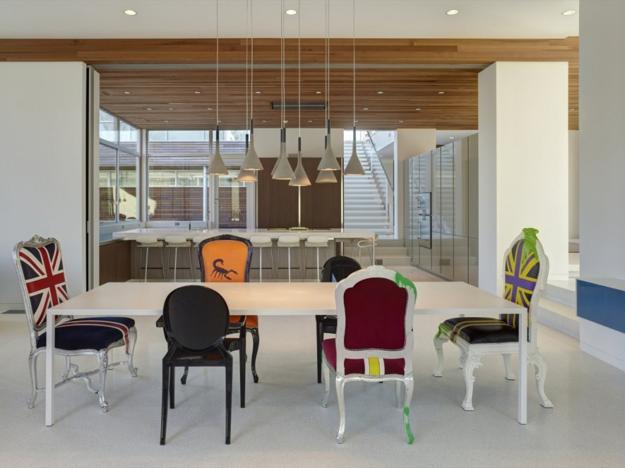 The contemporary home is built for an active young family in the Cleveland suburb of Shaker Heights, Ohio, this modern house surprises and delights with creative interior design ideas and stylish decor. Uniquely  designed, constructed and furnished by architectural firm Dimit Architects, www.dimitarchitects.com/ located in Lakewood, Ohio.
The modern house design features two wings, creating functional zones and dividing the living spaces from the bedrooms, home office, exercise room and storage spaces. The two parts of the house meet at the center creating an attractive contemporary open kitchen.
Modern interior design ideas and comfortable home decor accentuated with rich room colors and unexpected solutions are enhanced with beautiful views of a protected backyard, a swimming pool and a sunken stone patio that add gorgeous details to spectacular landscaping.
Contemporary flooring ideas, decorative self leveling floor
Modern house design blending stone, steel and wood into modernist box with glass walls
Modern interior design blending creative solutions and rich room colors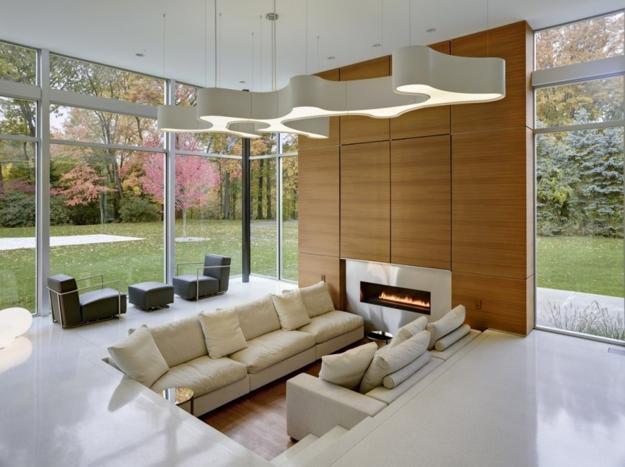 The modern interior design ideas are bright, creative and spacious. Stylish decor blends neutral colors with rich color accents, creating sophisticated and elegant rooms. The sunken floor in front of the contemporary fireplace, large windows and elegant neutral colors, unique lighting fixtures and stylish room furniture add a bohemian details to chic home decor.
Surprising interior design ideas, like colorful floor decoration, sliding glass doors and glass wall design create bright and interesting living spaces. The guitar collection and colorful floor decoration add artistic touches to original and attractive rooms.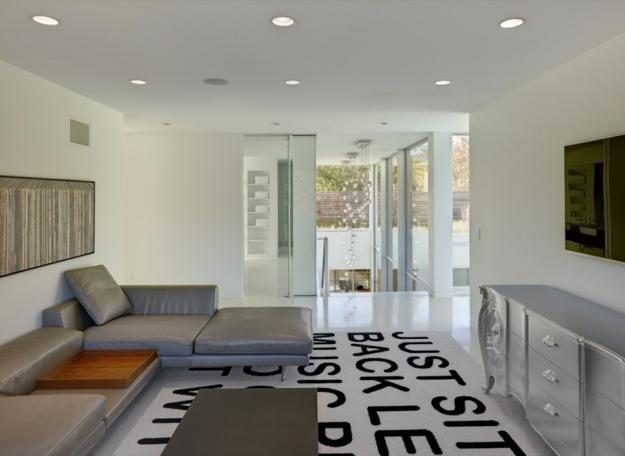 The modern house exterior design looks impressive combining glass, light cast stone veneer and ipe wood slats. Tall ceiling designs add an airy feel to modern interiors, giving each room a spacious and luxurious look.
Cozy living room designs with fireplaces defined by sunken and raised floor areas
Outdoor rooms with sunken and raised areas add depth to backyard landscaping ideas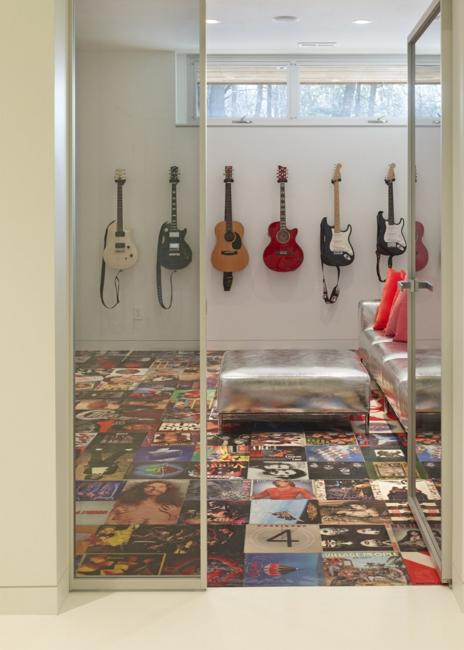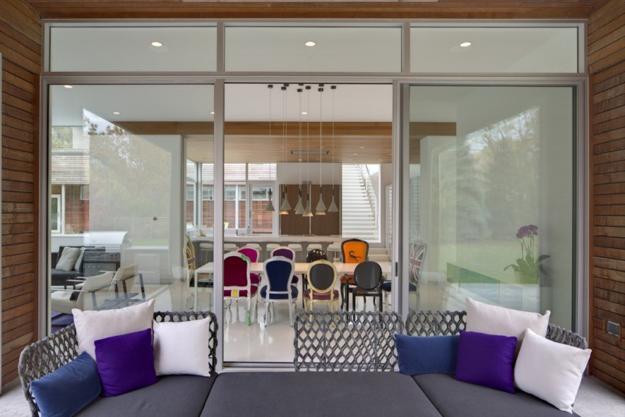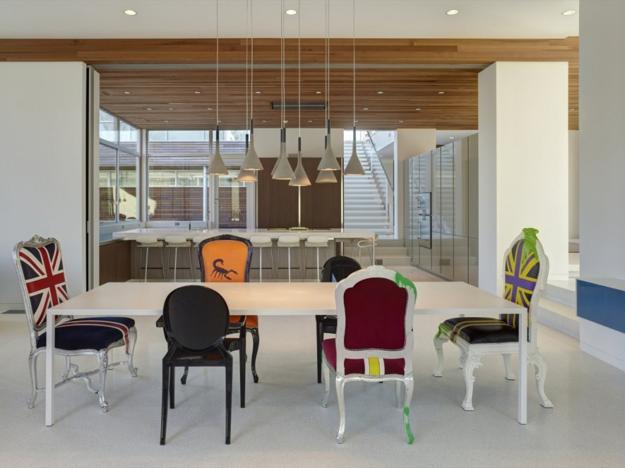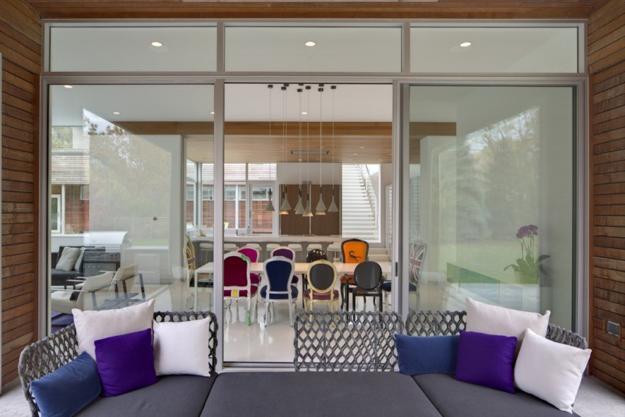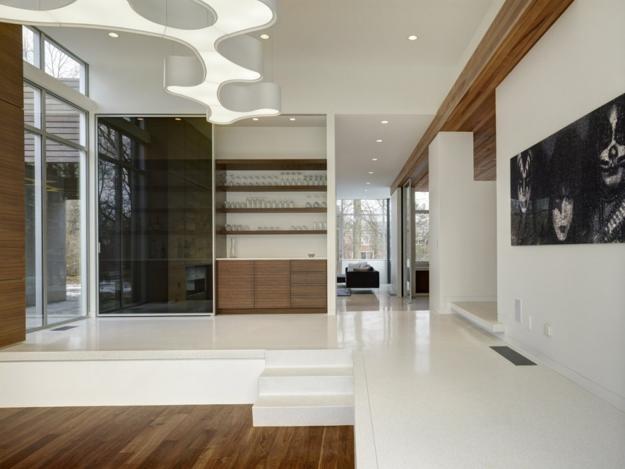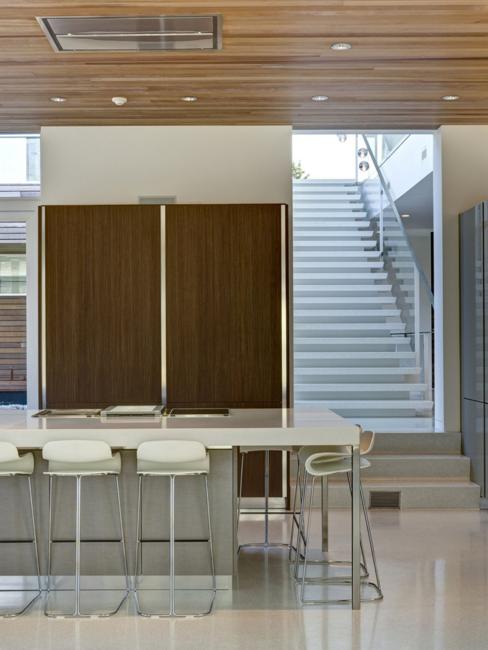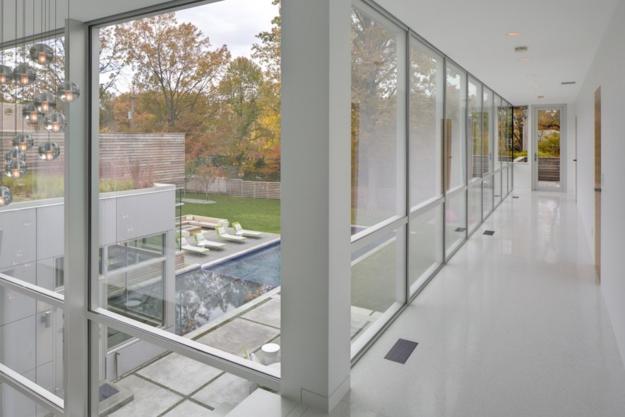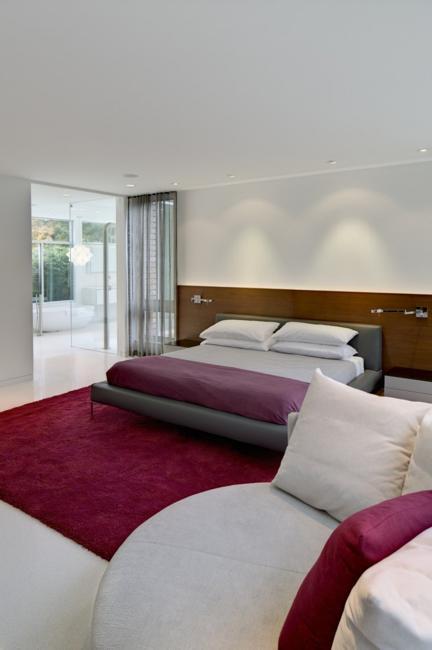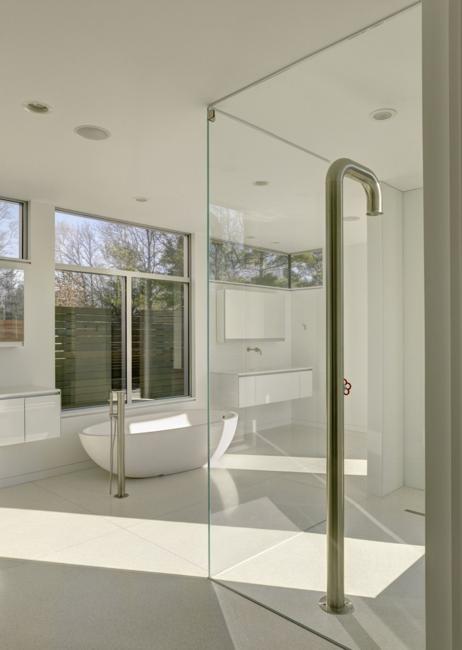 Modern house exterior design and landscaping ideas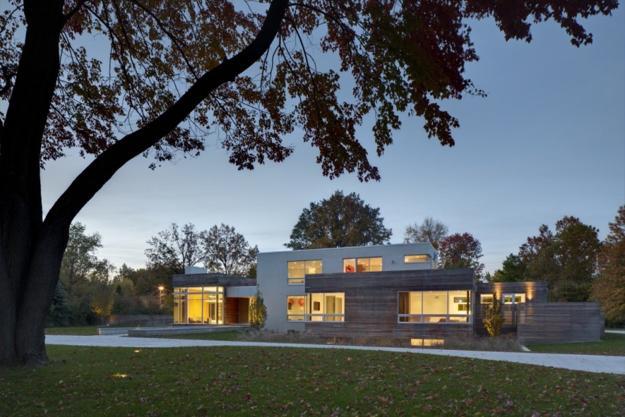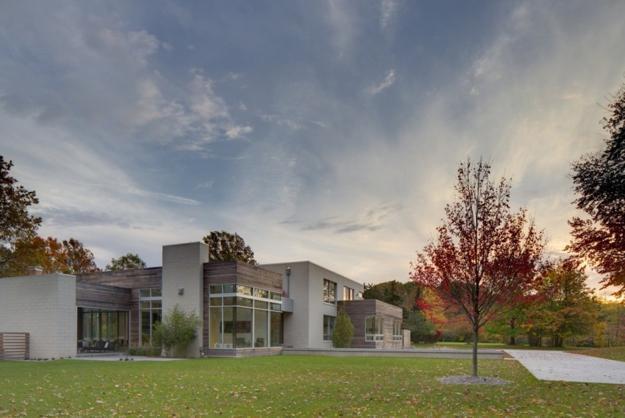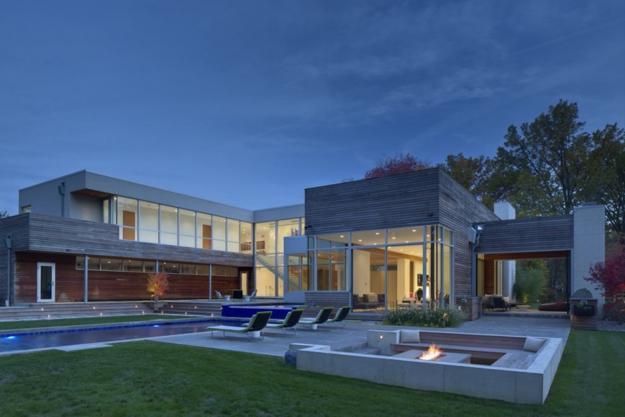 More from decorating with glass

Bear Stand house design features dramatic wood interiors, exterior, and outdoor living spaces. Surrounded by mature trees, the modern house offers...