Creative Interior Decorating Ideas, 26 Black Chalkboard Paint Projects

Decorating Ideas

Furniture Accessories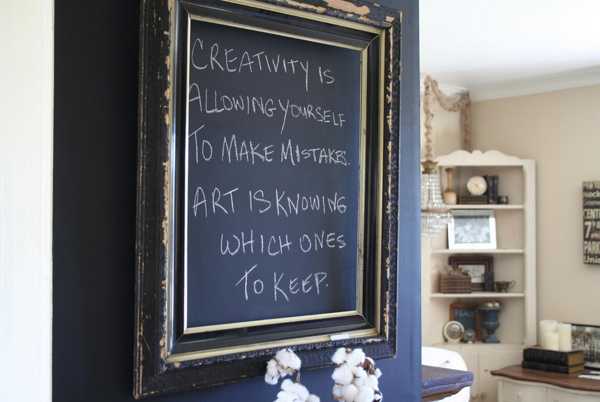 MODERN WALLPAPER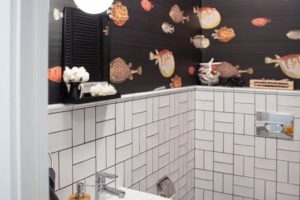 Creative home decorating ideas with black chalkboard paint are a wonderful challenge for your imagination. Black chalkboard paint projects help personalize interior decorating and create unique living spaces that feel casual, playful and functional.
Chalkboard paint allows to add cute drawings and write funny notes reminding of something pleasant. Placed in key spots, blackboards both look good and offer functional surfaces. Colorful or black chalkboard painting ideas add youthful feel and unusual look to interior decorating in any style, transforming home interiors into warm and welcoming spaces decorated with a creative touch.
Bright or black chalkboard paint change furniture and wall design. The surfaces bring a nostalgic feel into modern interior decorating, while offering a contemporary solution for home interiors. DIY chalkboard paint projects and handmade chalkboards create a wonderful effect, blending modern interior decorating with functionality and unique design.
Black chalkboard paint for interior decorating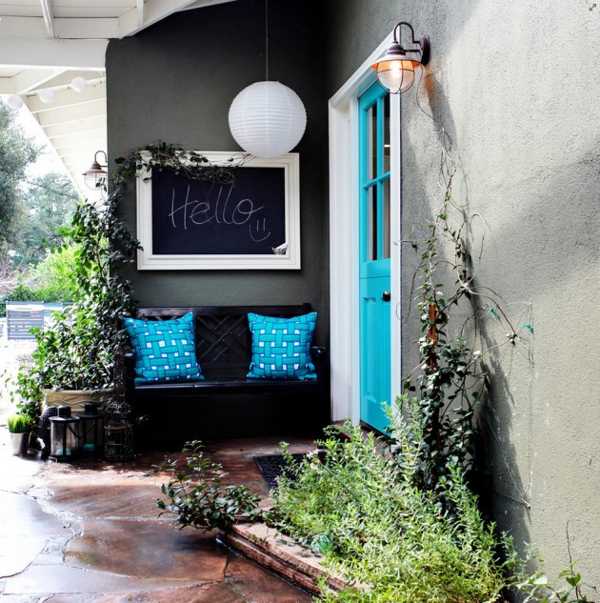 Handmade chalkboards are unique decor objects in retro style that we do not use anymore, but can incorporate in interior design. Colorful or black chalkboard paint is a popular interior decorating idea setting few interesting trends. Here is a collection of cool home decorating ideas with blackboards and black chalkboard paint turning dull objects and lacking interest home interiors into original and impressive rooms with a school-like feel.
An interesting idea is to use blackboards and chalkboard paint for kids room decorating. Children will always enjoy painting for drawing and writing surfaces. They find blackboards interesting, perfect for play and interaction. Blackboards, walls and furniture, decorated with colorful or black chalkboard paint, are easy to clean, and it gives children the possibility to be free and creative, try new things without spoiling room decor items.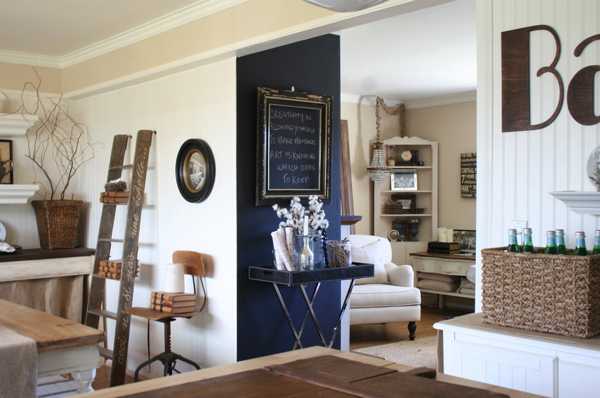 Blackboards, walls, furniture and decor accessories, painted with colorful or black chalkboard paint, are great items for teenage bedrooms, middle school-age children and young kids. Nursery decor can be improved with a blackboard to draw simple shapes, letters, images of birds or animals to be discovered by your toddler at an early age. Teenage bedroom decorating can be enriched with a blackboard for a schedule, a calendar. Writing funny messages make all children laugh when beginning a new day.
Home office decorating ideas blending orange color and black chalkboard paint
Chalkboard paint for dressers, modern furniture painting and decorating ideas
4 creative vase design ideas, unique decorative accessories with chalkboard surfaces
Grown-ups can use ingenious functional blackboards and chalkboard surfaces in the  kitchen for the grocery list, or  recipes, phone numbers, fun and love notes. If you have artistic skills you can transform a simple blackboard in a wonderful chalk artwork.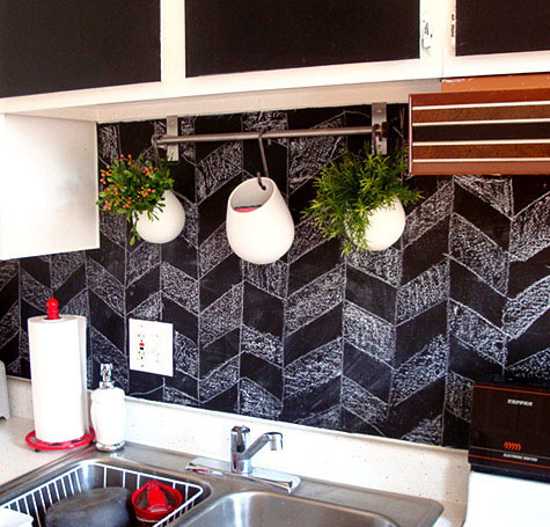 Here are great ideas for kids toys storage and wall decoration with small cars that everyone would love. DIY organizers, like...
and enjoy free articles sent to your inbox