Chalkboard Paint for Dressers, Modern Furniture Painting and Decorating Ideas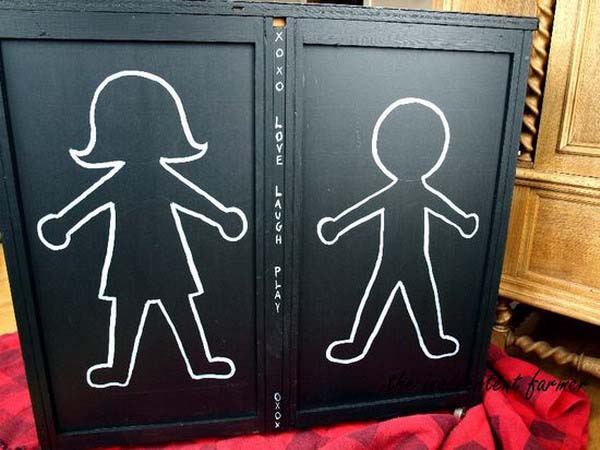 furniture decoration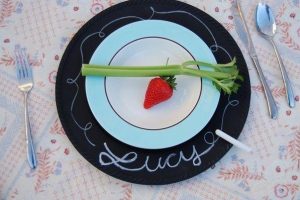 Furniture painting and decorating ideas that include chalkboard paint transform old dressers and chests of drawers into modern furniture pieces, creating attractive and unique furniture design. Decorating furniture and walls with chalkboard paint is one of modern interior design trends that offers numerous opportunities to add functional interior decorating ideas to room decor and turn old or second hand furniture into dramatic and interesting objects for your home decorating.
Modern furniture decoration ideas that add black or colorful chalkboard paint to room design are great inspirations that stimulate creativity. Chalkboard paint, used for furniture painting and decorating are a perfect way to refresh old and second hand furniture pieces, create unique, interesting and modern furniture design, weather for  staging a home for sale or fresh interior decorating to add a personal touch to room decor.
A wall or wooden furniture, painted black chalkboard paint, make functional and stylish home decoration that people enjoy in kitchens and dining rooms, home offices and kids bedrooms. Black chalkboard paint looks dramatic with white details or aging and weathering wood furniture finish. Also old and second hand furniture, painted with black or colorful chalkboard paint, can be decorated with useful signs, letters and simple drawings, that help find things stored in dressers and chests of drawers, add white color to room decor and create lighter and brighter room design. Panting furniture with white and blackboard paint and using a chalk for additional decorating increases the effect.
Modern interior decorating with black color
Black color for decorating kids bedrooms and playrooms
Modern kitchen cabinets in black color
Medieval Christmas decorating trends
Black bedding for romantic bedroom decor
Painting furniture tips
Staging redesign and furniture painting
The process of painting new furniture includes sanding or stripping, priming and painting. A second coat of paint rewards you with a better looking, smooth and lasting finish. Painting wood furniture is an exiting and easy diy project that helps make your old or second hand furniture look unique and stylish.
You need to pull out the dresser or chest drawers, remove old paint or varnish (if you work with old or second hand furniture pieces,) and sand to prepare wood furniture surfaces for a new paint. Before painting, apply the primer which is also a sealer. It will seal stains on dressers or chest drawers, preventing bleeding through the fresh paint coat.
Modern furniture painting and decorating ideas to combine with black chalkboard paint
using a white chalk for simple drawings and writing
Made with a white chalk, simple drawings, signs, numbers and letters are wonderful for decorating furniture, especially dresser or chest drawers, painted with colorful chalkboard paint or blackboard paint. Unique drawings and writing show creativity and add more fun to modern furniture design.
the combination of blackboard paint and aging or weathering wood furniture finish
Blackboard paint look attractive with aging or weathering wood furniture finishes, creating the elegant combination for those who like old furniture look. Chalk writing or small drawings add more charm to unique wood furniture design.
creative decorating ideas for dressers and chests, painted with blackboard paint
Dressers and chests, painted with blackboard paint can be decorated with modern wallpaper and beautiful home decor fabrics, bamboo and rattan cloth, leather and fur, mirror sticker and vinyl art designs, that add a personal touch, more texture and color to room decor, creating attractive and modern interior decorating.
Mirror sticker, wall decor ideas for spacious room design
Modern decorating with wall stickers
adding bright dresser drawer pulls
Unusual dresser drawer pulls are one of the simple, inexpensive and effective decorating ideas that enrich modern furniture design. Changing dresser drawer pulls or knobs create different mood and add attractive details to furniture decoration, making room design appear brighter with contrasting and vivid colors.
More from unique furniture

Recycling is a creative, Green, modern way to create something new, exciting, original, stylish for your home interiors. Do-It-Yourself projects are...
and enjoy free articles sent to your inbox