Exceptional Dogs Grooming Design Ideas and Modern Color Trends

Pet Design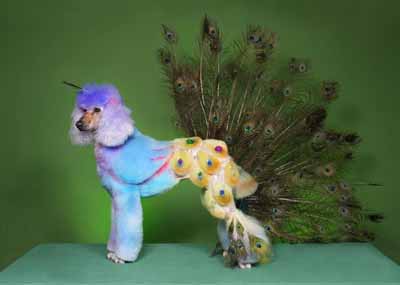 Peacock dog grooming design
pets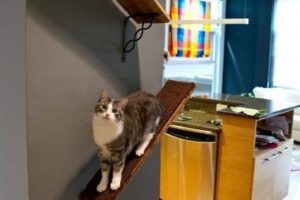 Dog grooming is a part of a dog's care. Professional dog grooming service helps to keep the dog healthy and the dog's haircut comfortable and attractive. Modern dogs grooming designs require dying pets fur in various colors, creating intricate patterns inspired by other animal looks or abstract art and contemporary design ideas.
Modern salons for dog grooming provide state-of-the-art professional services, offering fabulous design ideas to please dogs and pets owners. Dogs enjoy the attention and friendly professional dog grooming services in a pleasant and relaxing atmosphere. Safe dog grooming tools and the highest quality shampoos, conditioners, and eco-friendly dog grooming products take care of dogs' fur and create modern dogs' fur design styles.
Also, mobile dog grooming services make dogs appear more beautiful and add more joy to pets' and their owners' lives. Mobile dog grooming services are an excellent option for busy people. It is hard for them to find extra time for dog grooming with challenging schedules and hectic lifestyles.
Pet grooming designs for fashion stylish dogs and cats
Design ideas for fashionable furry pets
Small dog clothes design, cute sweaters
Dogs grooming, the latest trends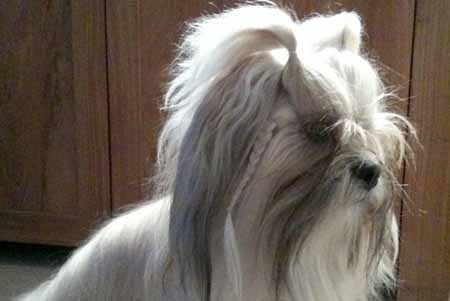 The giant panda is a beloved animal that lives in China. Painting or dying furry dog fur to create a panda-like look is one of the most popular modern dog grooming trends. Braids, ponytails, spikes, and Mohawk hair design ideas seem to come from Hollywood, creating new stars among dogs.
Luxury boarding hotel for paws
Contemporary cat and small dog house designs
Stylish home decor, room decorating tips from cats and dogs
Color trends for dogs grooming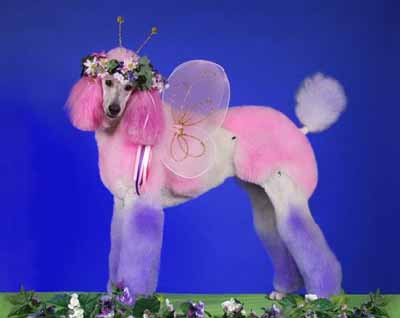 Bright modern color design trends bring yellow-green and wine color tones everywhere, from interior design to stylish dog grooming products, accessories, and dog grooming design ideas.
Impressive dog house designs and decorating ideas
Following the color design trends, vibrant purple-reds and citrus yellow-green hues, lime, and orange will create dog grooming products and modern fur design.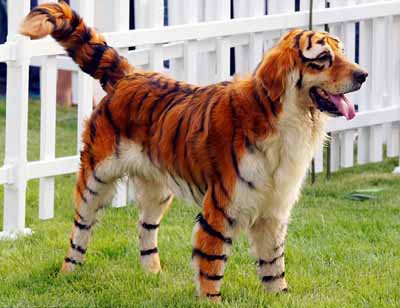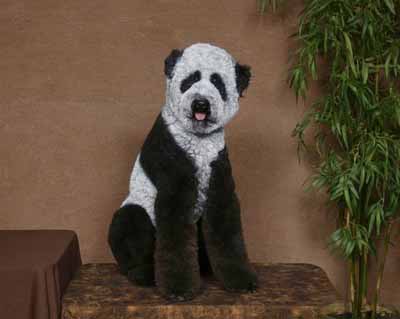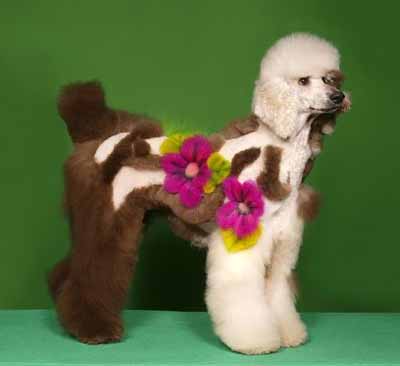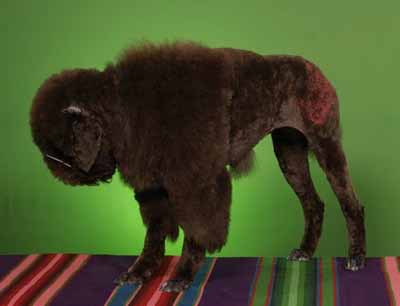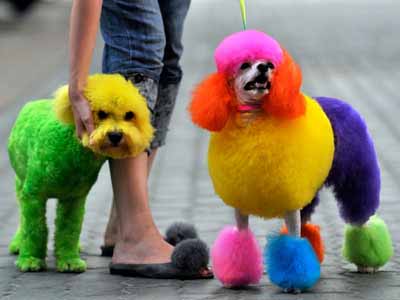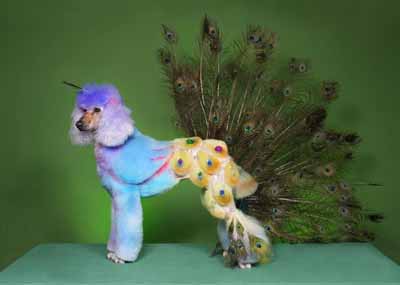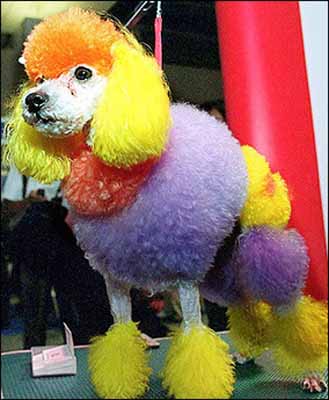 Money-saving tip
Modern design trends in dog grooming with actual dying dogs' fur and creating other animals' looks seem too extreme to many. Dogs are not little people in fur coats and can appreciate expensive fur designs in modern colors and beautiful patterns. Dogs work on instincts, and they understand close attention.
Dogs do not care about modern grooming designs and high dog grooming prices. What they do is understand every nuance of their owner's body language and try to make them happy. A dog wants to please and will be glad when the owner happy.
There is no cheap dog grooming service, except do-it-yourself, which is excellent for dogs, pet owners, and relationships. Do-it-yourself dog grooming is a pleasant way to spend more time with a family dog, saving money on professional dog grooming services.
Some photographs by Ren Netherlans, Barcroft Media

Warm metal accents are easy to incorporate into modern kitchen designs. Metal lamps, hardware, metal tiles, elements of kitchen designs will...
and enjoy free articles sent to your inbox