Luxurious Villa Olimpus Offering Chic Interior Design and Decor Enriched by Mediterranean Views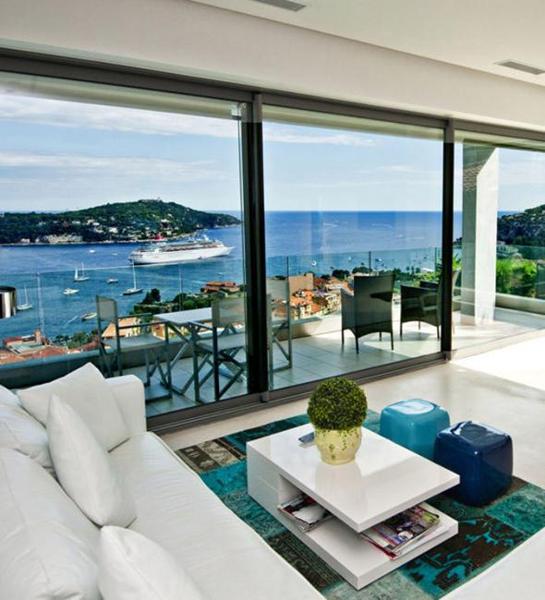 Modern interior design with sliding glass doors and white living room furnishings
Villa Olympus offers luxurious accommodations. Spectacular views of the Mediterranean sea and exquisite interior design make a beautiful place to stay on the Cote d'Azur in Southern France. Mythical Villefranche Sur Mer inspires chic interior design and decor. The contemporary villa with an infinity swimming pool is fantastic for your luxurious holiday in French Rivera. Located between Cannes, Monaco, and the Italian border, the modern house provides a private retreat with spectacular sea views.
Designed by an American couple with decades of experience in villa rentals, Villa Olympus is a three-level villa with road access from the top floor and a huge private rooftop terrace. Gorgeous exterior and interior design ideas in black and white bring you the best of the French Riviera with modern technology, breathtaking views of the Mediterranean sea, and comfortable chic decor in elegant neutral colors, spiced up with a few red and blue accents.
The living area is incredibly spacious and airy. Natural light flooding through numerous floor-to-ceiling windows creates a beautiful and bright interior design. Elegant decorating and white room colors increase the effect. En-suite bedrooms furnishings in a minimalistic style look elegant and chic. The large home theater on the lower floor offers an underwater view of the infinity swimming pool. Here you can relax as you watch the children swimming.
Luxurious architectural interiors and outdoor living spaces in Balinese style
Modern interior design ideas to steal creating a tropical paradise
Modern interior design ideas, spacious and luxurious villa in Russia
Minimalist house design with gorgeous views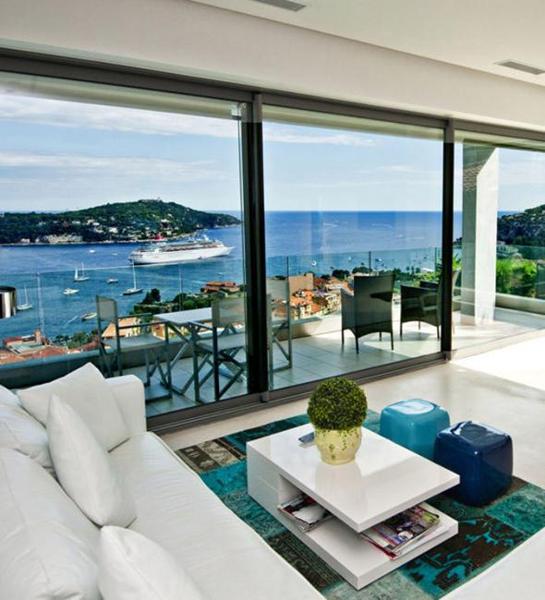 Modern interior design and decor in minimalist style
The villa features four bedrooms, four shower rooms, 4 WCs, an asymmetrical private 6m x 4m heated infinity swimming pool with protection glass panels. Designer furnishings and artworks throughout the villa interiors and outdoor living spaces create bright and exclusive interior design and outdoor rooms.
Modern living rooms with spectacular views
Unique house design, Sunflower villa
Futuristic Cliff House design in Spain
Built-in cooks grills indoors and out, small washer and dryer conveniently located in the kitchen, 42″ wall-mounted flat screened TVs in all bedrooms and living spaces, large screen TV in media room add stunning luxury to modern interior design and decor.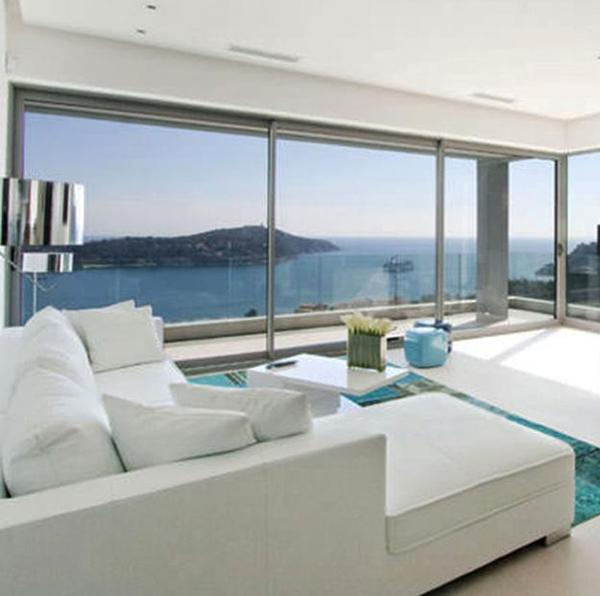 An artificial beach-like play area for kids and outdoor table tennis, convenient outdoor shower next to the infinity swimming pool create fantastic outdoor living spaces with fantastic sea views. The living and dining areas with a contemporary kitchen and large sliding glass doors to a stone terrace are located on the second floor and provide beautiful living spaces that delight with functional, bright, and elegant interior design and decor.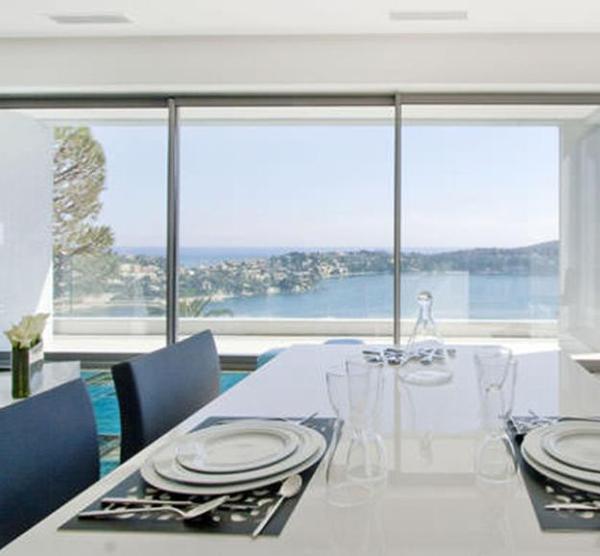 The villa is surrounded by a terraced garden with mature trees and a synthetic lawn, providing panoramic sea views. The covered terrace offers a pleasant outdoor dining area with a gas BBQ.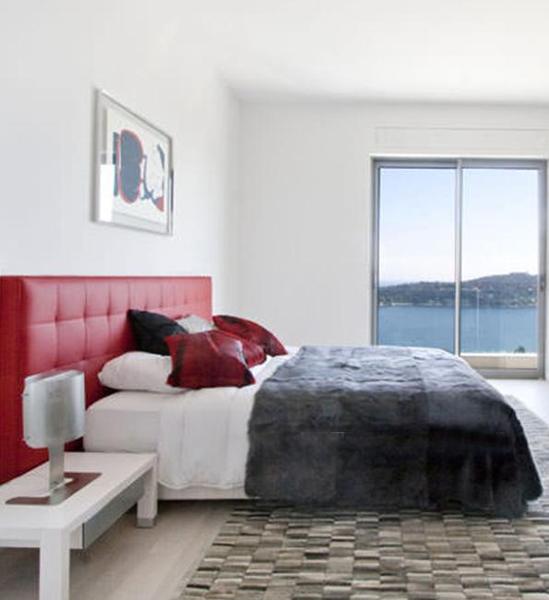 At the feet of Villa Olympus is the beautiful town of Villefranche, with a myriad of roofs and palm trees sloping down to the bay. Within a ten-minute walk, you can reach the coarse sandy beach of Villefranche Sur Mer, as well as the elegant promenade with its chic waterfront restaurants.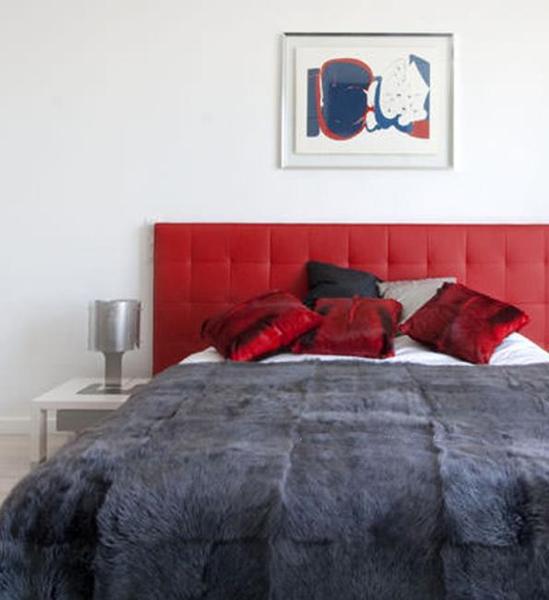 The coastline of this stretch of the French Riviera is spectacular. As you drive along the scenic clifftop route, you will come across secluded coves, lush terraced gardens, quaint fishing villages, and lively harbors near Beaulieu Sur Mer and Saint-Jean Cap Ferrat.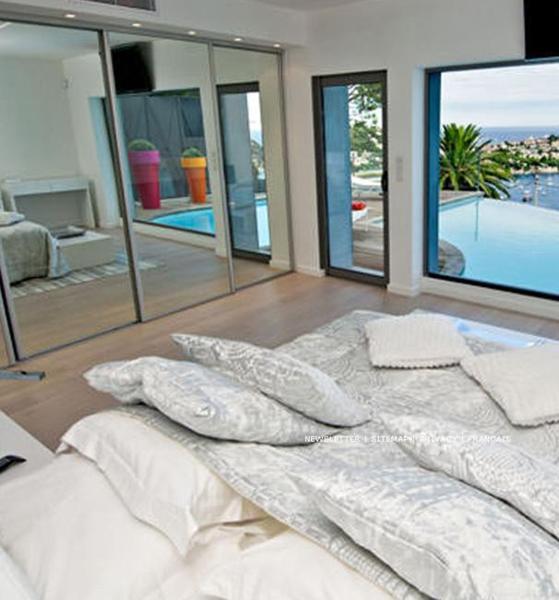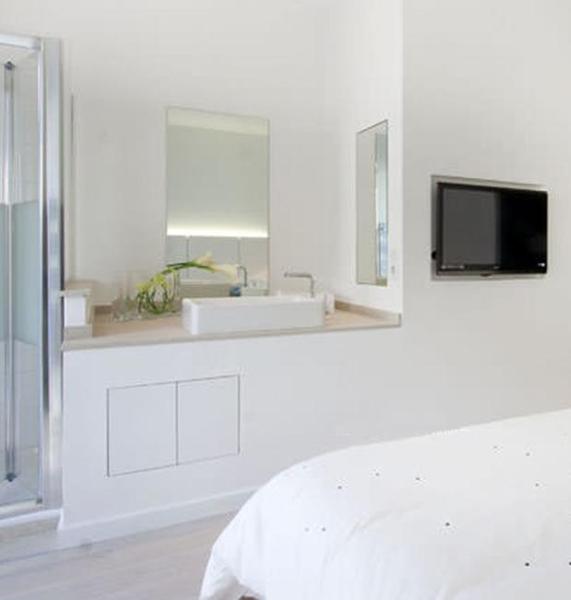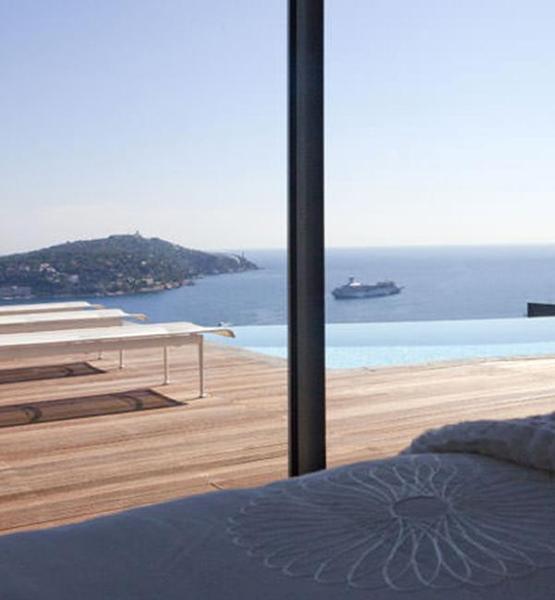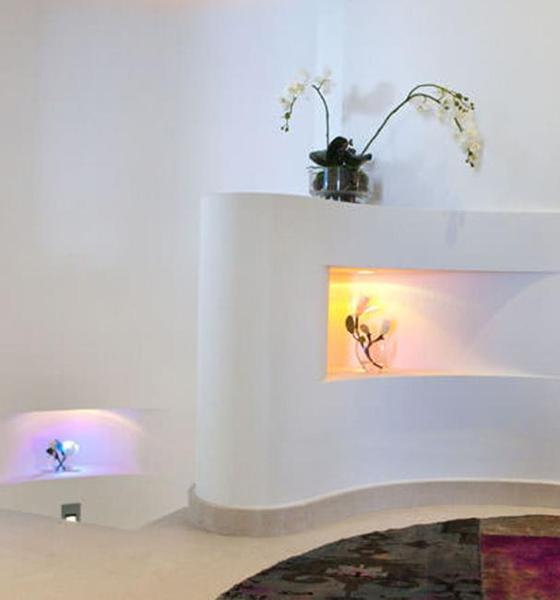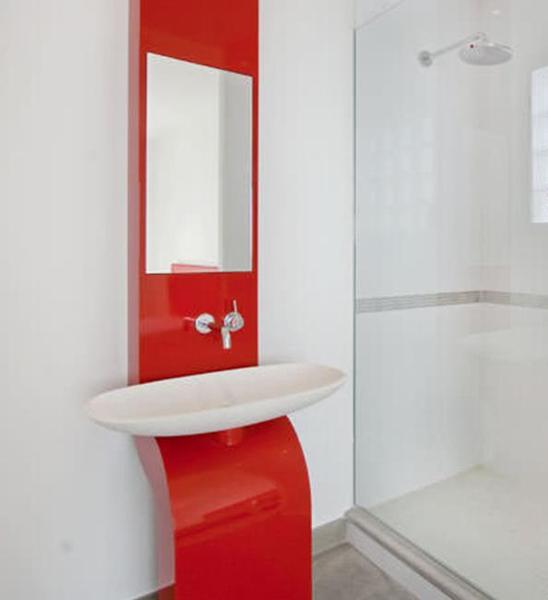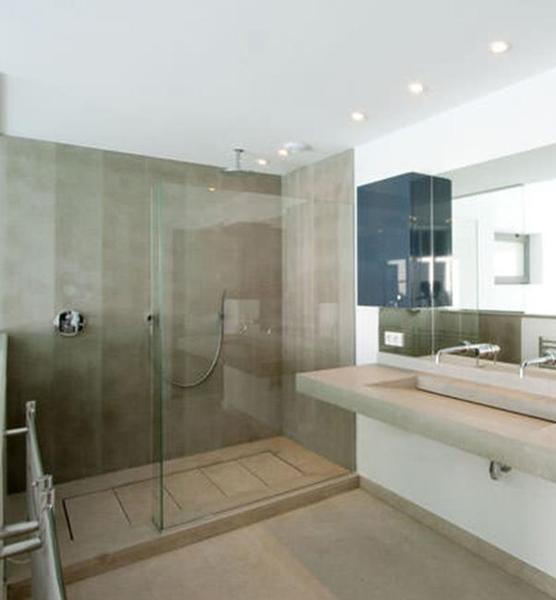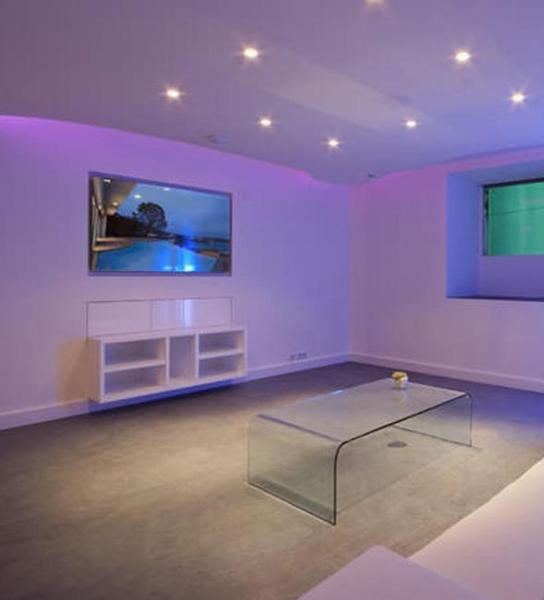 Outdoor living spaces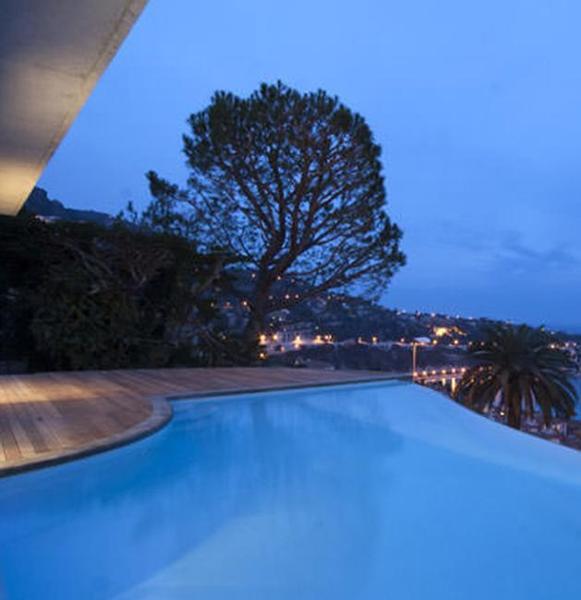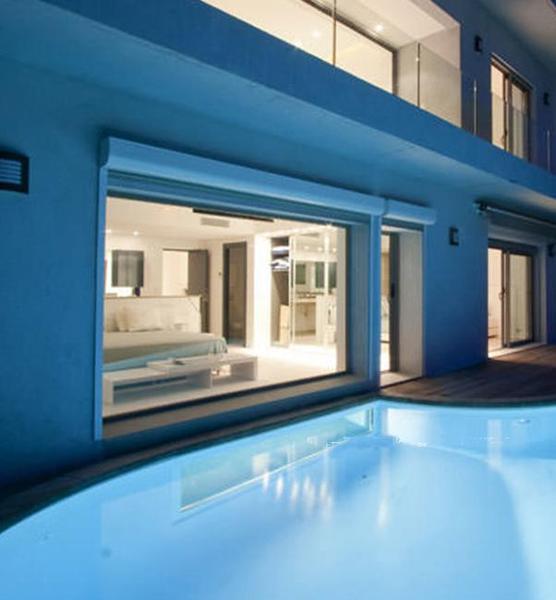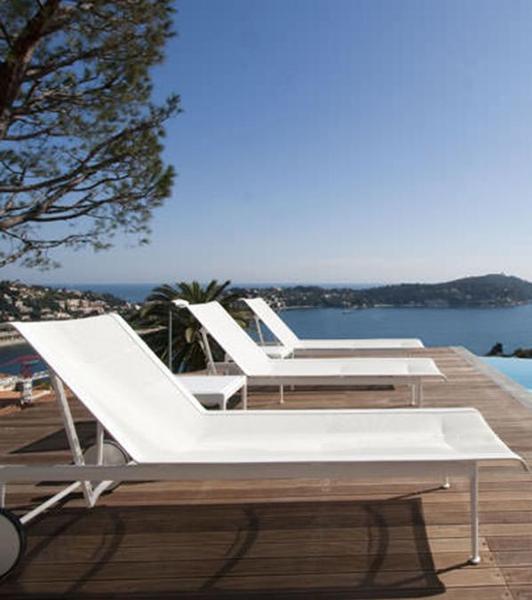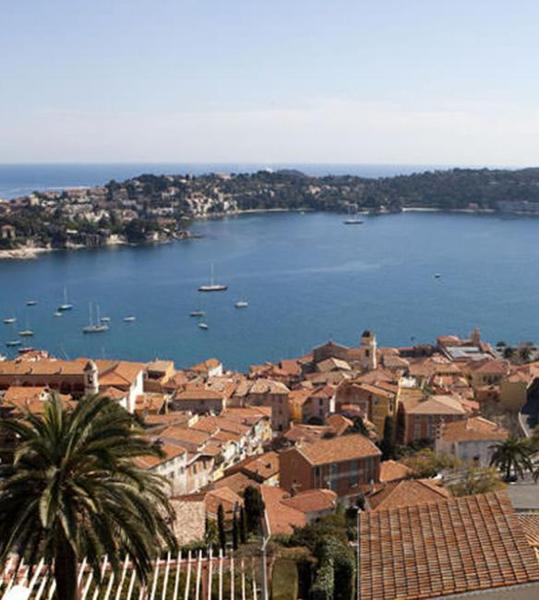 Contact Casol Villas France at [email protected]
More from modern interiors

Bright home interiors and amazing views of the ocean make this beach house a dream place. Large windows, light, neutral room...