Futuristic Cliff House Design in Spain, Casa del Acantilado
---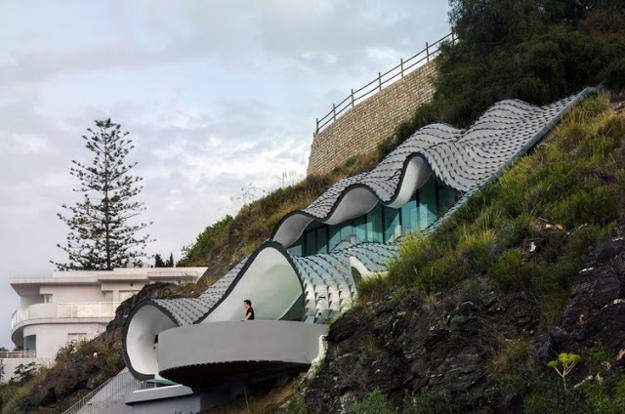 Cliff House design is a unique, extravagant, and surprising architectural project. Such architectural designs grab the attention and delight with futuristic interiors and exteriors. Inspired by seashells or fairy tale dragons, the modern house looks impressive with unexpected curves and waves that blend organically with the surrounding landscape on the Spanish coast. The modern house sits on the hill like a sleeping dragon or an amazingly large seashell left on a sandy beach.
Casa del Acantilado, the Cliff House perfectly fits the rocky hills in Salobrena, Spain, overlooking the serene Mediterranean sea. The plot has a tilt of 42 degrees, almost a sliding dive into the beautiful sea with just one misstep with the modern house. The spectacular, original and futuristic building adds a remarkable addition to unusual, contemporary architectural designs.
The key challenge was to create a comfortable house with stunning views and blend it organically with a dangerous slope. The home design features two floors, a large cantilevered terrace with a swimming pool. Its second-floor interiors with panoramic views from the balconies with ruffled roofs are stunning. The house is buried in the steep slope, merging with the landscape which allows keeping a constant temperature of 20 degrees inside throughout the entire year.
The art of interior design, futuristic furniture, and modern furniture design trends
Houses of the future, futuristic design ideas
Glowing wall painting ideas adding futuristic feel to interior design
Futuristic architectural design in Spain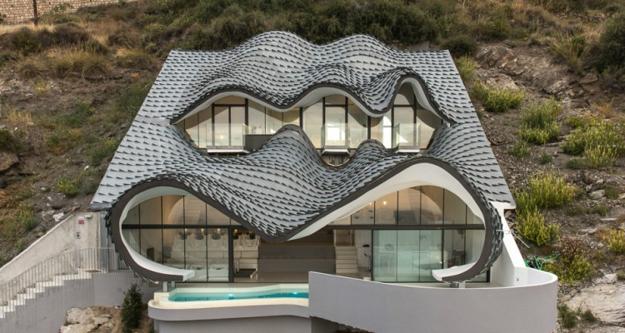 A curved layer of reinforced concrete protects the exterior design that plays with the complex geometry of the terrain and blends natural and artificial. Spacious modern interiors feature glass walls. The curvature of the sloped roof acts as a natural acoustic enhancer.
The look of the dragon back or a huge seashell evokes images from pages of Gaudian Literature. A creative blend of contemporary architectural designs, futuristic forms, concrete, glass and the natural landscape apparently creates visual interest and balance.
House exterior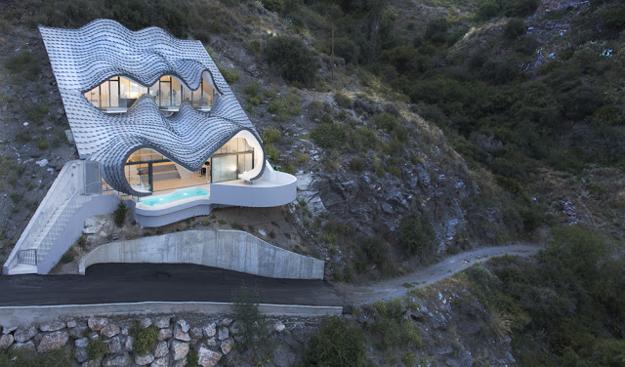 Interior design is spacious, airy and bright. The living spaces feature concrete ruffles on the ceiling and glass balcony designs with picturesque vies of the sea. Sleek lines and extravagant curves work well together to find harmony and beauty that set the futuristic building apart from modern architectural designs.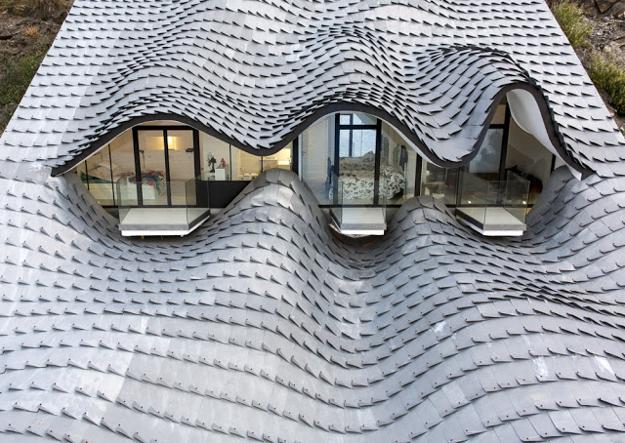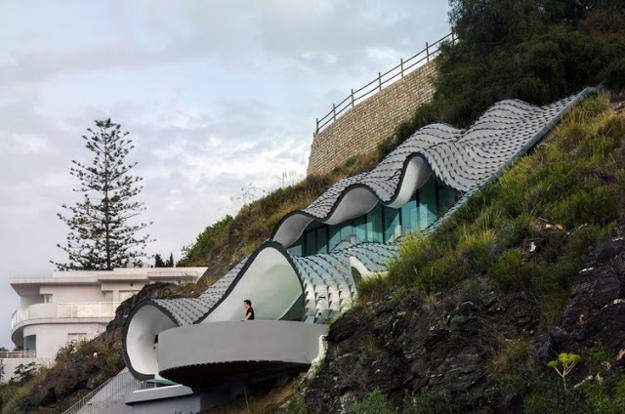 Futuristic interior design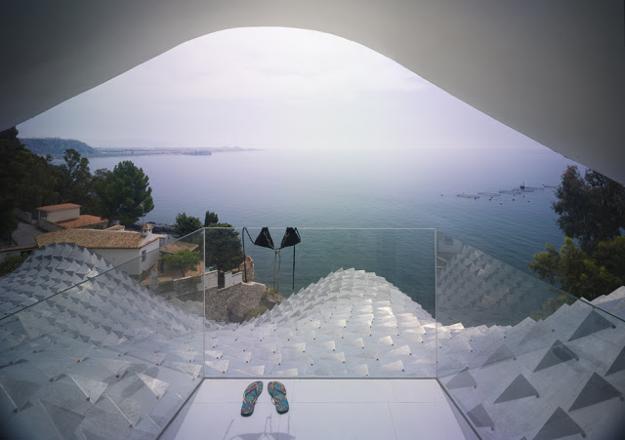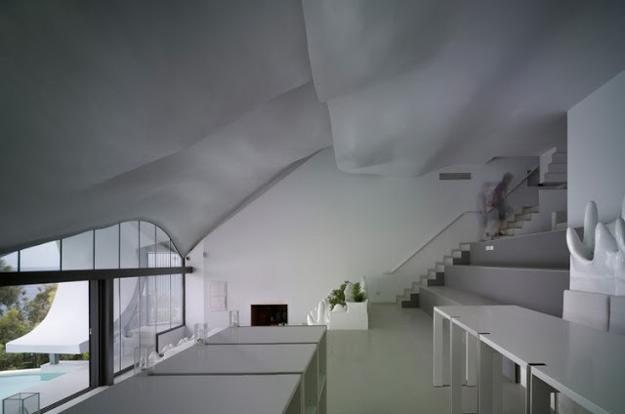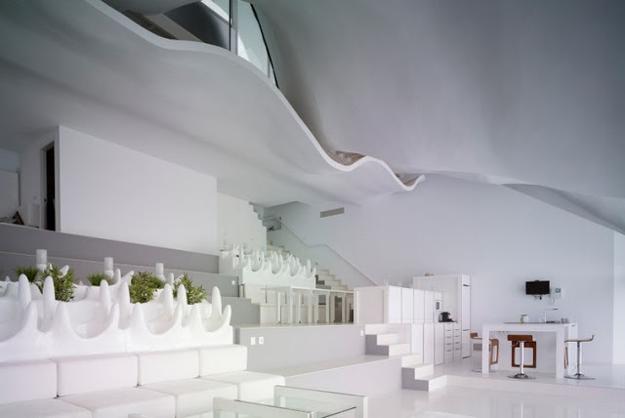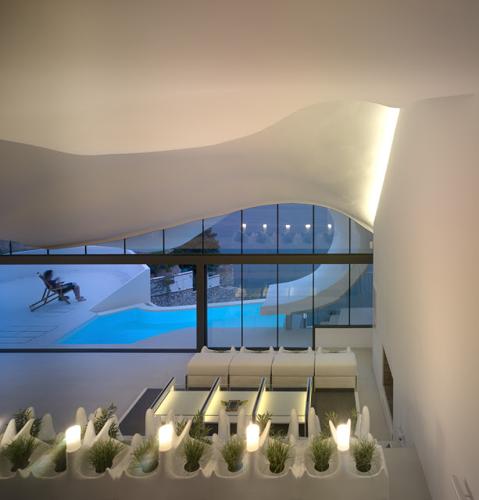 A house without a roof is in California. The house design is envisioned by Craig Steely Architecture and provides beautiful outdoor...