Modern Interior Design Ideas to Steal Creating Tropical Paradise

Bedroom Designs

Decorating Ideas

Dining Room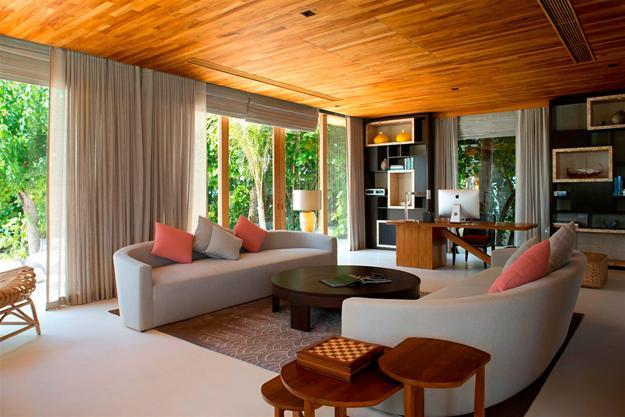 interior design decor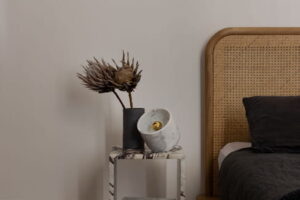 These modern interior design ideas and gorgeous outdoor rooms can inspire you to add luxury and charm of Exclusive villas in Maldives to your home decorating, creating a relaxing and beautiful tropical paradise for vacationing at home.
Modern interior design and chic decor creates spectacular and inviting rooms and outdoor spaces overlooking the wonderful blue waters. The Coco Privé resort is located on a private island in Maldives. Luxurious villas with outdoor swimming pools give great inspirations and modern interior design ideas to steel if you live in a tropical country.
Modern interior design features natural materials and pleasant neutral colors, creating ideal interiors and outdoor rooms to relax your body, mind and soul. Simple and elegant decor emphasizes the luxury of modern interior design with glass walls and sliding doors leading to outdoor decks and swimming pools and offering spectacular views of the ocean and lush gardens.
Modern interior design ideas and decor inspirations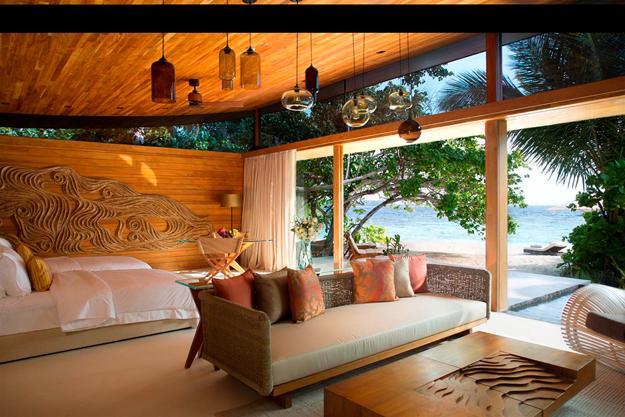 Beautiful wood furniture and light decorating materials create a true retreat, turning all spaces into peaceful and tranquil places. Rich wood texture, original lighting fixtures and nature inspired wall decor ideas create fabulous, relaxing and inviting interior design with an exotic flavor.
Modern interior design ideas reflect the picturesque surroundings, blending villa interiors with outdoor rooms and enhancing these living spaces with simple, comfortable and elegant decor.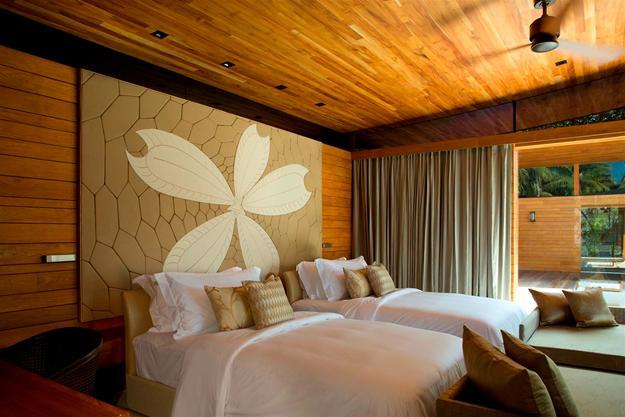 Comfortable, spacious and modern interior design and decor create amazing rooms with gorgeous views, ideas for perfect vacations, rest and complete relaxation. These interior design ideas are stylish and exclusive, and can turn rooms in your home into intimate and inviting home interiors for a chic vacation at home.
Getaway Guest House design with glass walls and eco friendly room decor
Modern house with glass walls and rooftop garden
Each villa, surrounded by a swimming pool, soft sand beach and lush vegetation is an inspiring place to visit or steal the ideas and recreate the chic atmosphere at home.  The impeccable interior design ideas that invite the outdoors look fresh and feel so pleasant, creating a seamless transition between rooms and the natural surroundings.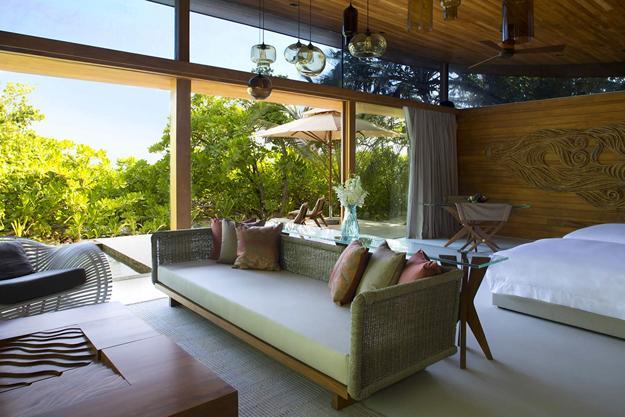 Luxurious architectural interiors and outdoor living spaces in Balinese style
Beautiful lakefront home exposed to gorgeous German landscape
Tropical bedroom design ideas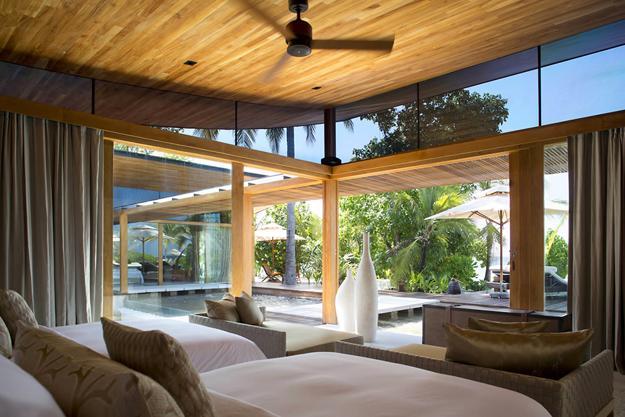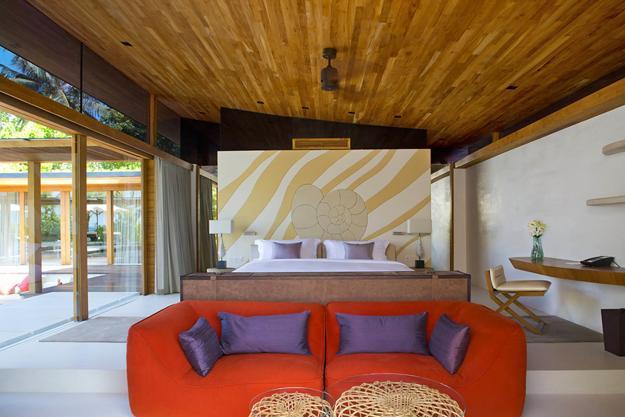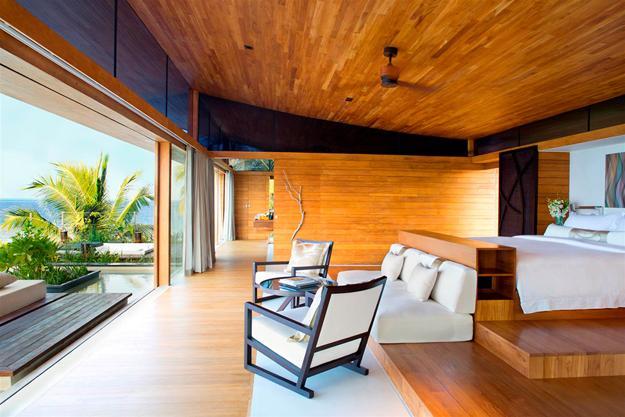 Dining room decorating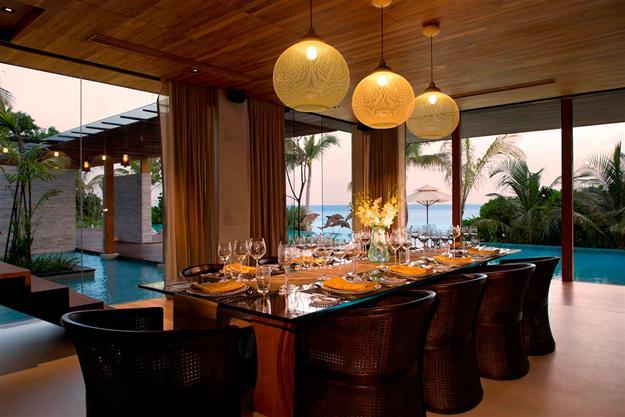 Living room area with a computer desk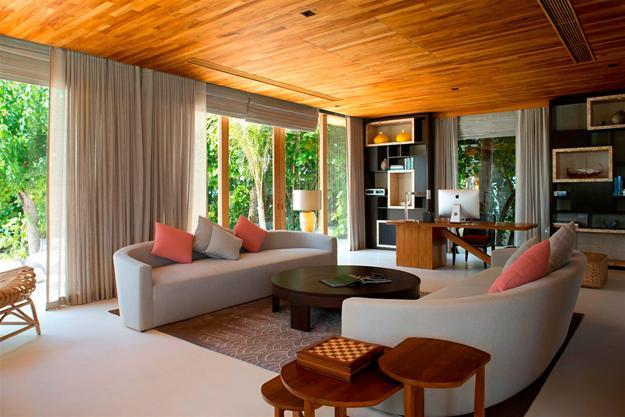 Modern bathroom design ideas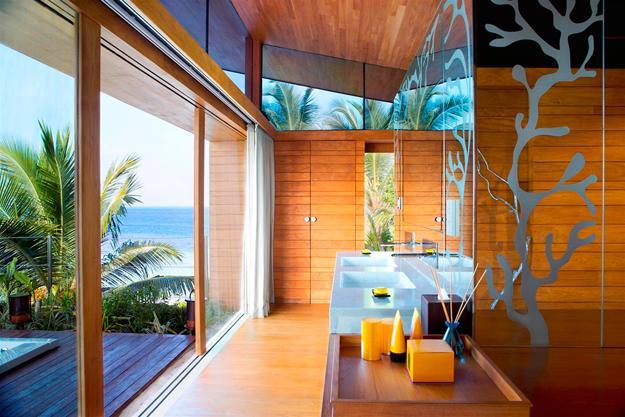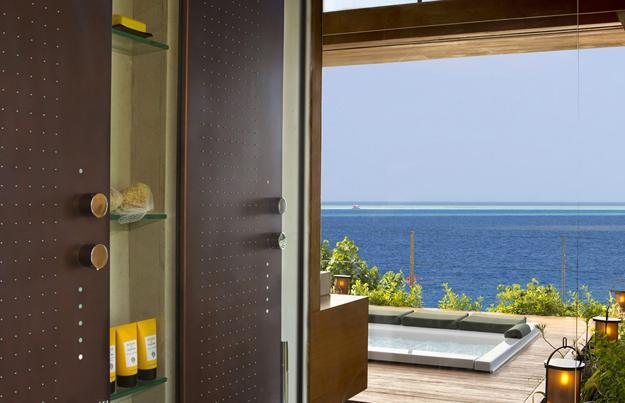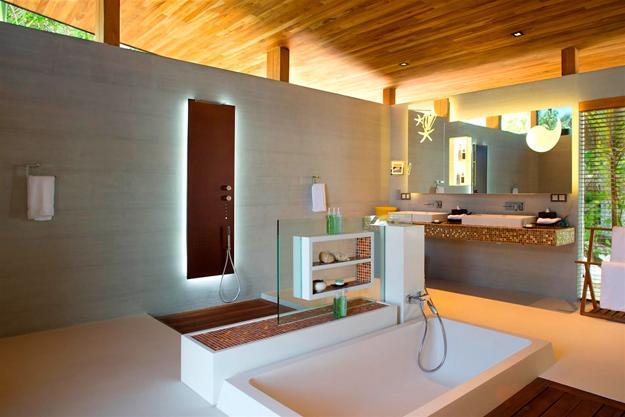 Outdoor living spaces and swimming pools
Backyard swimming pools and small ponds, beautiful backyard ideas
Telescopic glass enclosures with sliding segments promising enjoyable swim rain or shine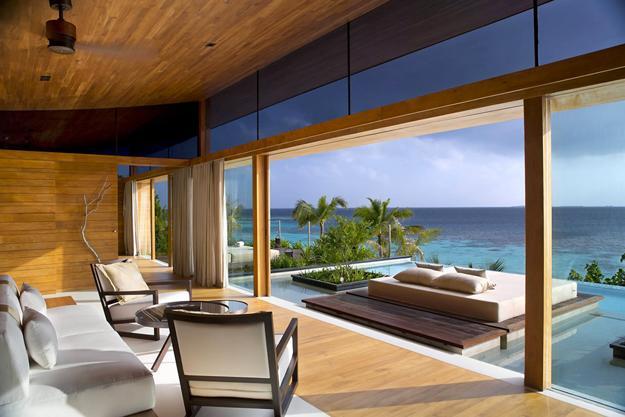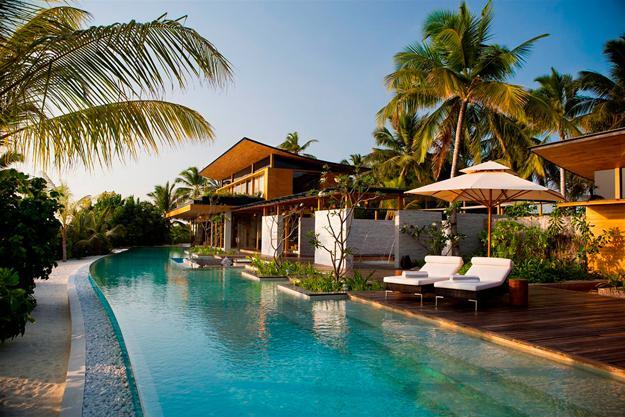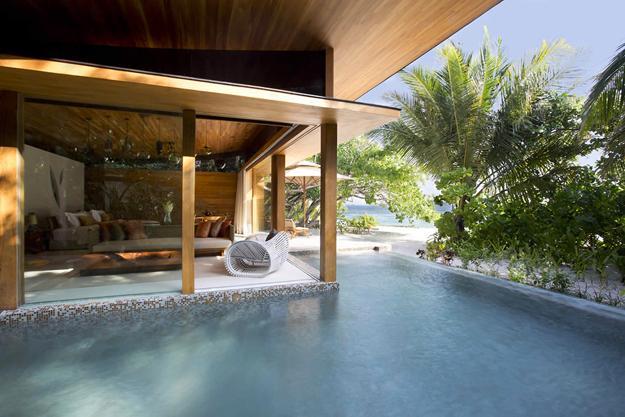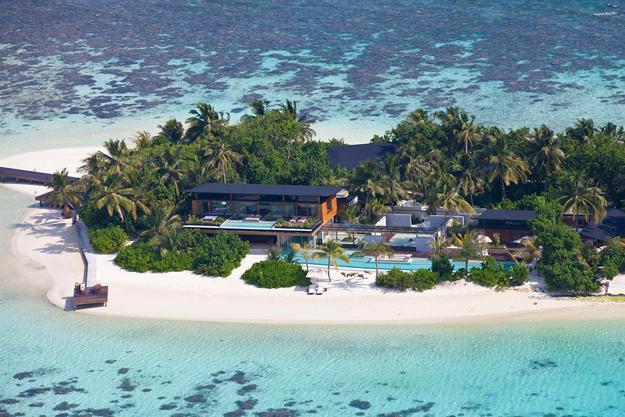 More from home decorating ideas

Bright home interiors and amazing views of the ocean make this beach house a dream place. Large windows, light, neutral room...
and enjoy free articles sent to your inbox