Modern Furniture Design Offering Sofa Functionality and Privacy of Beds with Curtains
---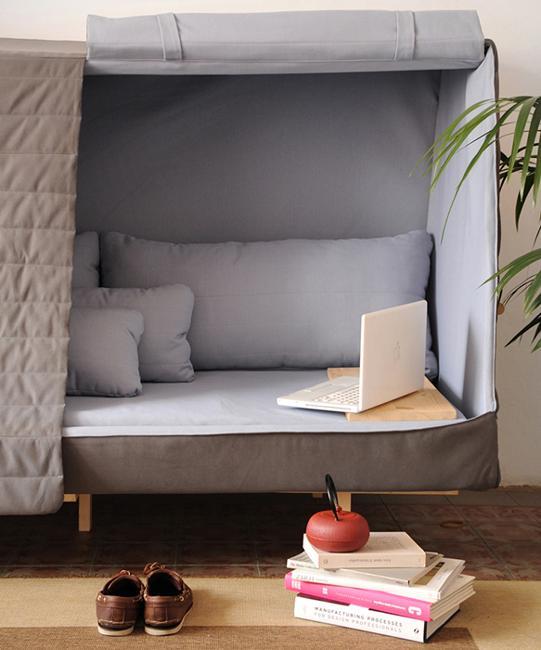 Modern sofa bed with two curtains and pillows in various sizes
Modern furniture that looks like a sofa bed with a curtain, provides privacy and is inspired by 1984 written by George Orwell. These sofa beds with curtains are great furniture for kids rooms and teenage bedroom design. The creative sofa beds will please all who shares their living spaces. Lushome presents this functional, attractive and modern furniture design from Goula Figuera. Made with quilted curtains, these beds offer wonderful retreats for quick rest or night sleep.
The modern beds with curtains and lots of pillows are excellent for many people, returning from work and dreaming of peace and quiet. The unique furniture with dark curtains and pillows in various sizes will make people feel cozy and relaxed. The unusual furniture design idea is inspired by the novel about people lacking privacy and unable to relax even in their own homes.
This unique furniture design idea blends a modern sofa with the classic bed concept, creating a very original, novel and comfortable sofa beds and cozy nooks for all who appreciate that kind privacy and the feeling of comfortable safety. These beds with quilted curtains and lots of pillows will be appreciated by all who shares living spaces, live in small apartments and homes. Kids and teens will love these beds that provide soft and welcoming shelters.
30 Green backyard ideas adding privacy to outdoor living spaces
Cozy sofa beds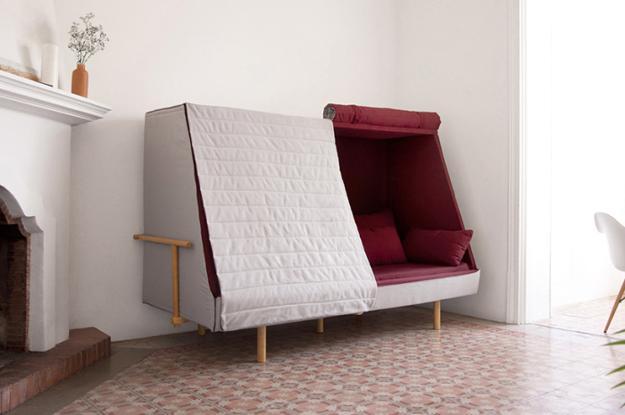 This modern furniture design idea allow to bring intimate item into a room and personalize interior decorating. It reminds of a tent and brings happy memories of enjoying a small, but cozy and safe shelter filled with soft pillows and warm blankets.
The comfortable, functional and interesting bed design features lots of fabric which isolates and creates very quiet environment. The sofa beds provide ideal small spaces that allow to enjoy being alone, having a quick nap or solving problems.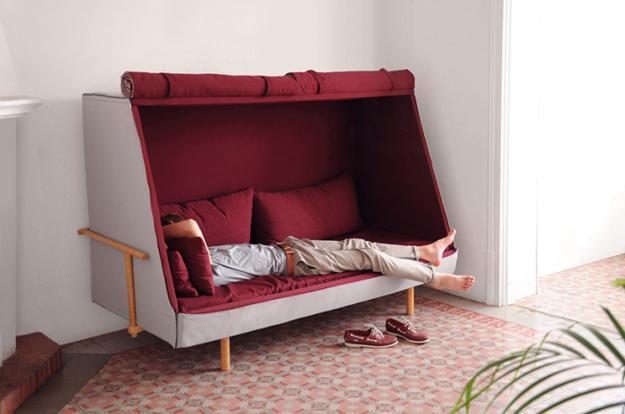 This unique furniture design idea is simple and clever, surprising and inspiring. Bunk beds can be improved with quilted curtains that provide privacy and comfort to kids sharing a room.
Ergonomic office chairs featuring unique sound screen design
Creative modern chairs blending privacy into versatile and unique furniture design
Noise blocking and sound filtering device making modern interiors quiet and peaceful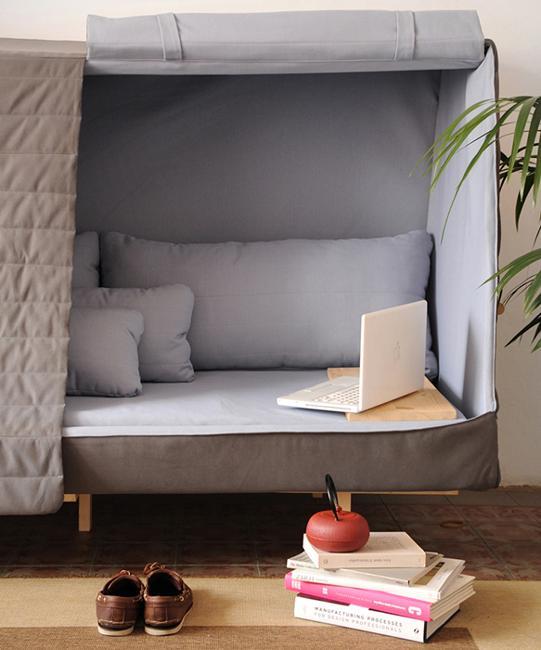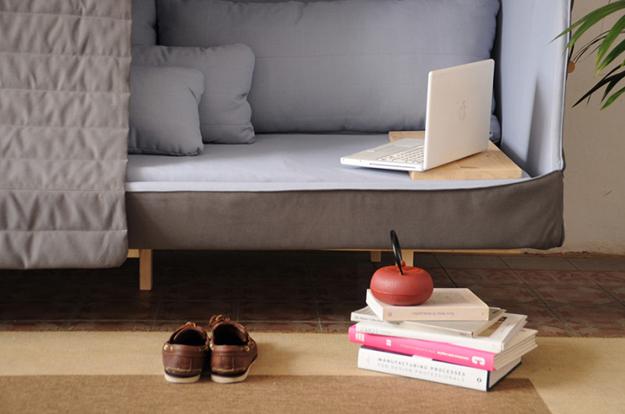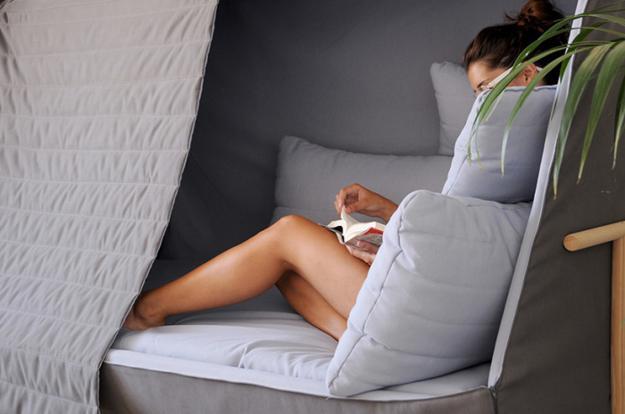 by Ena Russ
last updated: 14.10.2014