Modern Coffee Tables from Bonaldo Reinventing Round Shapes for Distinctive Interior Design
---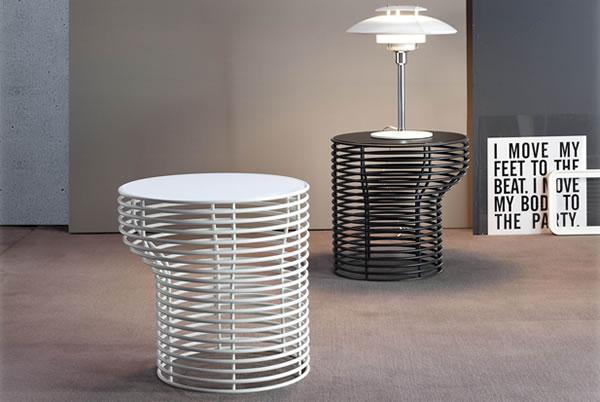 Black and white round coffee tables
Modern coffee table design Orion reinvents a traditional round shape in a stylish and innovative way. The Orion Coffee Table from Bonaldo looks familiar and novel, adding a striking centerpiece to modern living room design.
Coffee tables are functional and versatile living room furniture pieces, essential for creating comfortable, inviting and cozy living room designs. Modern coffee tables give an attractive look and add distinctive style to modern living rooms.
The  Orion coffee table is a great example of beautiful, functional and fresh living room furniture from Bonaldo, www.bonaldo.it/. Designed by Jarrod Lim, this modern, unusual and impressive glass top coffee table features overlapping rings that create its base. The rings give the glass top coffee table an architectural look, blending surprising furniture design with softness of its round shape.
Orion coffee table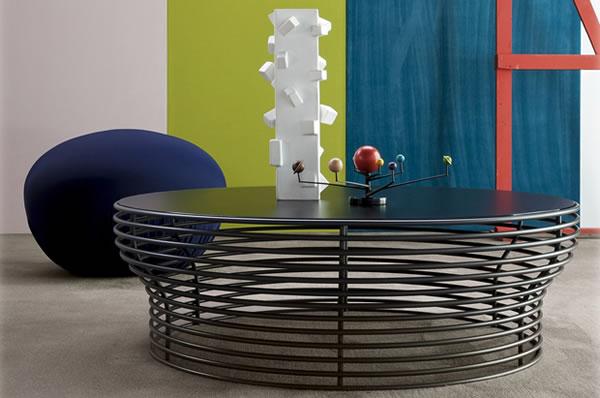 The glass top coffee table is inspired by photographs showcasing the circular path traveled by the stars during the rotation of the earth. The designer named this coffee table Orion because it is among the brightest constellations which can be easily recognized.
The modern coffee table design consists of a familiar round glass top and a base created of steel wires painted in white or anthracite gray color. The light glass top is acid-treated or painted in black or white. The finish is classic colors helps to match your living room furniture and decor accessories creating impressive and personal decor.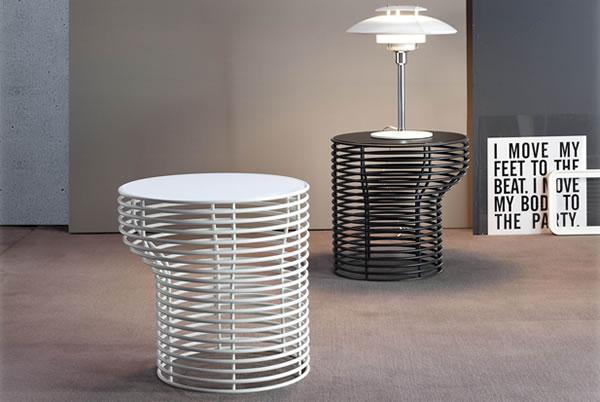 The Orion Coffee Table will look gorgeous with classic living room furniture and contemporary furnishings. The glass top coffee table with ring base will give your living room aesthetic appeal and create distinctive interior design style which personalize and beautify your home.
5 ways contemporary coffee tables improve living room designs
Coffee Break furniture set, tableware inspired unique furniture design ideas
20 contemporary coffee tables, tips for selecting coffee tables for interior decorating
Glam Pouf Coffee Table by Gino Carolloa
The Glam Pouf Coffee Table from Bonaldo blends two functions in one beautiful and convenient living room furniture piece. Upholstered in either shiny technical fabric or in leather, the modern coffee table can be used in various ways adding more comfort to living room designs.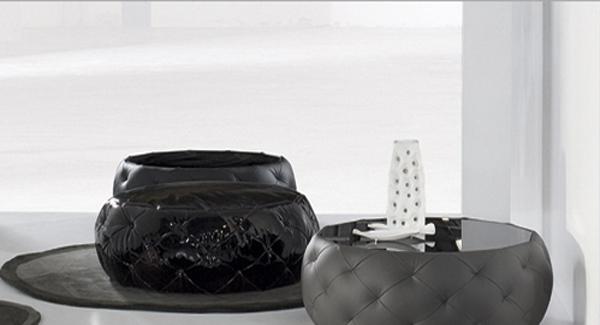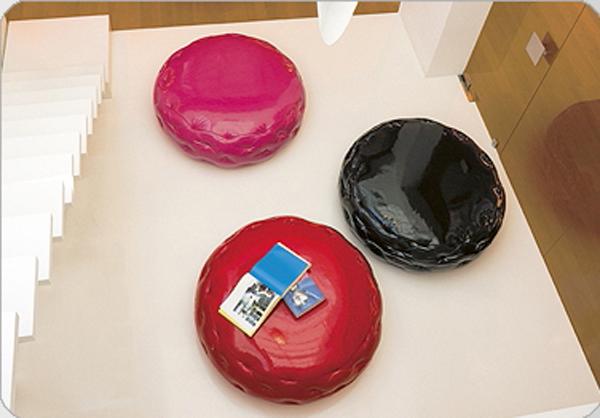 More from modern furniture

Soft Work is a seating system featuring contemporary design in a minimalist style. Designed by London-based studio Barber & Osgerby for...