Coffee Break Furniture Set from Vasil Velchev, Tableware Inspired Unique Furniture Design Ideas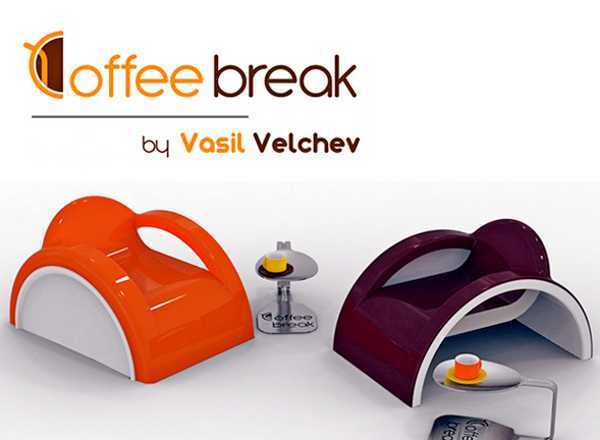 Tableware shapes inspired unique furniture design ideas and created unusual and colorful contemporary furniture set that features a large round coffee table, small serving tables, a bench and chairs for a party of four or eight.
This unique furniture set gives an opportunity to feel like a little dwarf among huge pieces of colorful, simple and elegant tableware. It is a new design project Coffee Break from Vasil Velchev, www.magma-graphics.free.bg/ which is innovative, playful and surprising.
The set of colorful, bright and unusual designer furniture will not leave anyone indifferent. Tables and chairs look so interesting, attractive and inviting, making a dramatic statement and bringing optimistic mood into a room.
Unique furniture design ideas inspired by tableware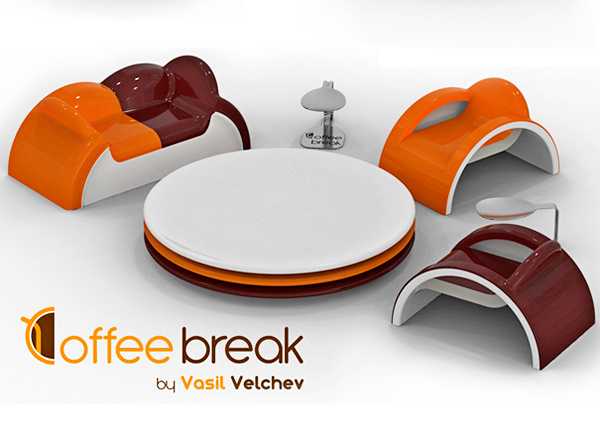 Bright colors and dynamic color combinations create a pleasant impression, perfect for a meeting friends or first dating. Neat and compact serving tables, interesting coffee table and chairs look like toys, improving mood and bringing smiles.
Coffee Break tables, benches and chairs resemble toy plates and saucers, coffee cups, bent coffee spoons in various bright colors which set happy mood for a break.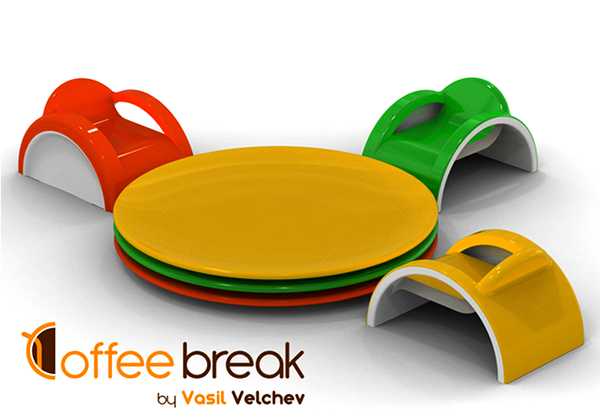 The designer said it was fun to work at this set of colorful, playful, bright and unique furniture. Coffee Break furniture design ideas are original, and vivid furniture pieces look fabulous, offering great contemporary furnishings for modern interior design and decor, homes and offices.
Contemporary furniture design, unique chair with hair
Contemporary chairs from Velichko Velikov, unique furniture design ideas
Modern coffee tables with tree growth rings, unique furniture design ideas
More from modern furniture

Weave furniture design blends traditional techniques and modern trends in decorating with handmade items. Using natural ropes and twines, you can...