5 Ways Contemporary Coffee Tables Improve Modern Living Room Designs

Decorating Ideas

Furniture Accessories

Living Room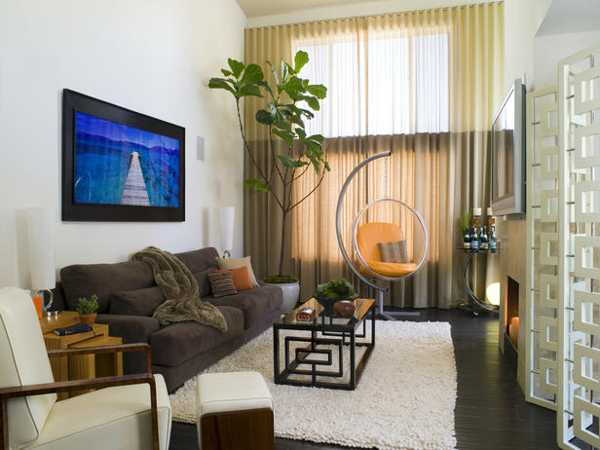 Light contemporary coffee table, modern living room design and decor
living room designs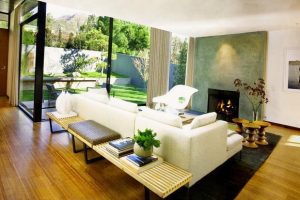 Contemporary coffee tables improve living room designs in many attractive and pleasant ways. Adding a light and contemporary coffee table to a room creates more comfortable, functional, beautiful, and modern living room. Eva Stephen writes the guest post to show how modern coffee tables improve living room designs.
Contemporary coffee tables are almost becoming a necessity in every home today. Due to their beautiful designs, small size, and lightness, they usually create a positive and impressive transformation to any room in the house, attractively changing living room designs.
Some of the best ways through which contemporary coffee table designs can add life to your living room include: creating and beautifying a focal point, adding storage and making modern living room designs more functional and comfortable, allowing quick changes in design and offering beautiful furniture items that give personality to home interiors.
20 contemporary coffee tables, tips for selecting coffee table designs for living rooms
Recycling wood pallets for handmade coffee tables
Five reasons to add a coffee table to living room furnishings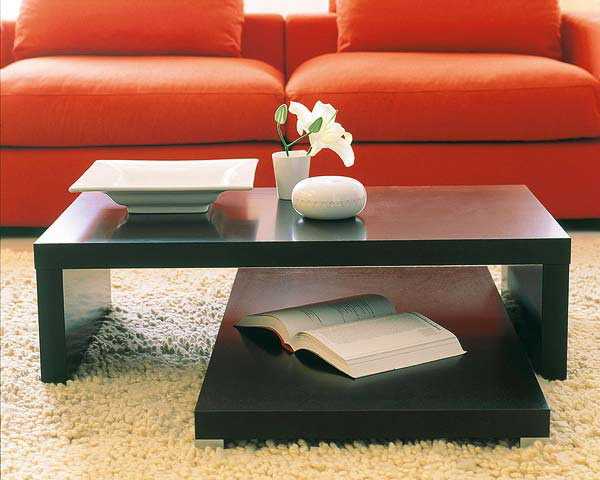 1. Reinforcing a focal point of interior design
A focal point is a central element, area, or feature of room design that quickly catches the attention of anyone who enters the room. Attractive contemporary coffee tables help create comfortable seating areas and support a focal point in your living room.
They not only balance living room designs but also make interiors more appealing and inviting. For you to create a functional and beautiful focal point, you need to ensure that other pieces of living room furniture are arranged neatly around your coffee table.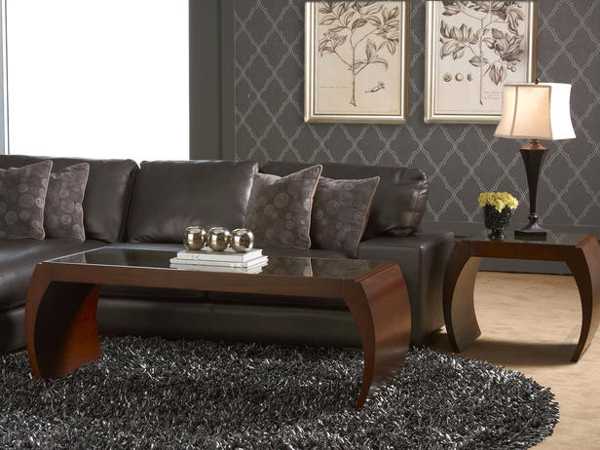 2. Adding storage and organization to room design
Contemporary coffee tables with drawers, baskets, shelves, or hinged tops can act as extra storage areas. You can use a coffee table to store your diaries, pens, magazines, novels, television remotes, and even pamphlets. You can always store these items inside your coffee table and get them out only when you need to use them. The handy storage allows you to keep your living room furnishing look tidy and organized at all items.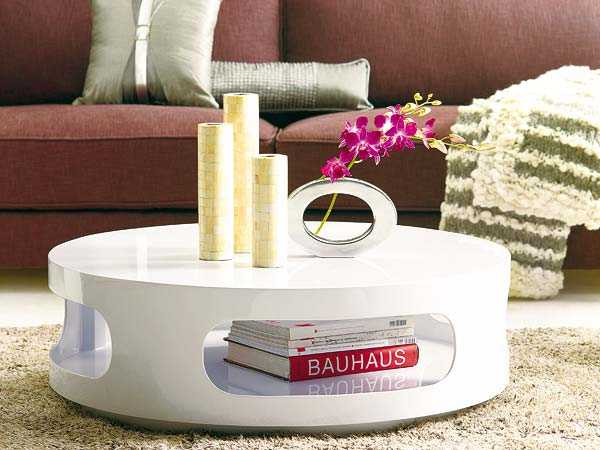 3. Creating comfortable seating areas
A coffee table acts as a centerpiece, creating a convenient place where you can serve snacks, food or drinks while entertaining guests. Even though most coffee table designs are small in size, some are large enough to accommodate drinks and snacks that can easily be accessed by everyone.
Coffee tables add comfort to living room designs and make guests feel relaxed. You can also enjoy your drinks while watching your favorite television programs, movies, or reading a newspaper.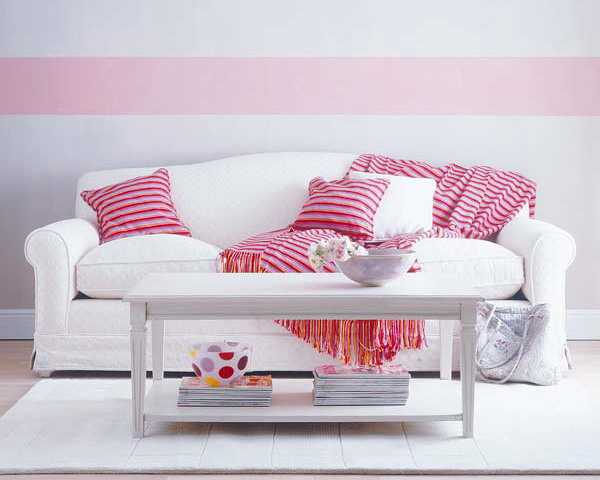 4. Allowing to transform room designs
Contemporary coffee tables are small and light in weight. It makes them very easy to carry or move around. You can place a coffee table anywhere in your living room, as long as you do not create an imbalance in interior design. Some contemporary coffee tables are designed with removable tops, making portability even easier.
Mirrored console table and coffee table designs, stretching small living rooms
Modern coffee tables with tree growth rings, unique furniture design ideas
If you need some privacy while reading your novels or making calculations, you can simply carry your coffee table to a very quiet place outside the house, especially in the garden, and relax as you continue with your work.
The portable nature of coffee tables makes them ideal furniture items for living room furnishing, especially if you are a tenant. Coffee tables make your work easier when you are moving. You can move coffee tables from one house to another without problems as they are easy to carry and occupy small space in the vehicle.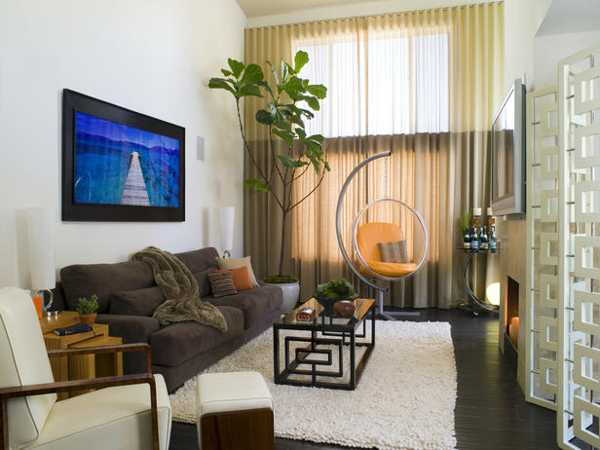 5. Beautifying living room designs
Modern coffee table designs come in various forms, bringing exciting material combinations and shapes. Unusual and stylish coffee table designs are not only functional but very appealing. They add personal touches to modern living room designs and make a statement.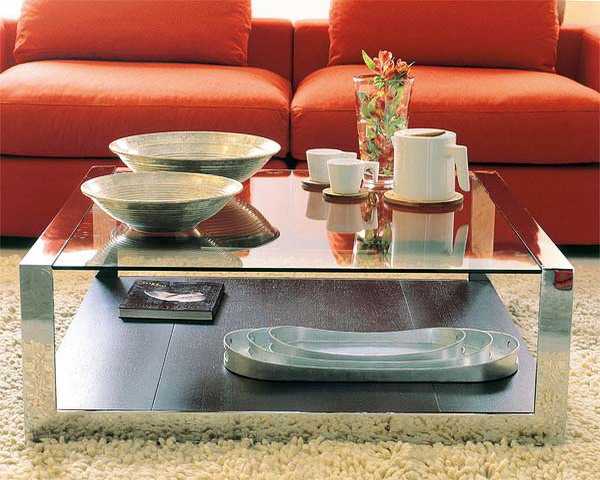 Small decorative accessories, modern textiles, and indoor plants are cheap ideas for quick and easy room makeovers. These elements are fabulous...
and enjoy free articles sent to your inbox