Mid Century Modern Landscape Designs, 55 Yard Landscaping Ideas

Decorating Ideas

Outdoor Living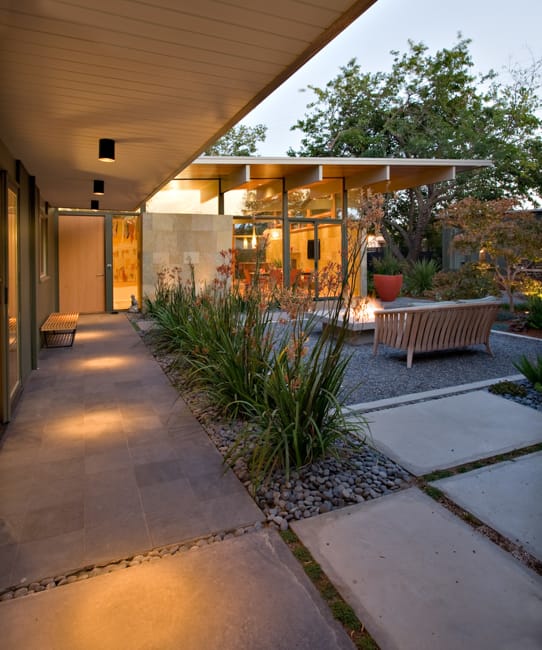 Mid-century modern yard landscape design with a fire pit, gravel patio, concrete walkways
MODERN WALLPAPER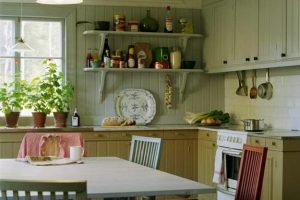 Modern trends in yard landscaping get influenced by the elegant simplicity of Mid-century modern landscape designs. A little bit retro mixed with space-saving ideas creates beautiful outdoor living spaces. Black and gray tones spiced up by orange, kiwi, and yellowish green look gorgeous, peaceful, and bright, connecting outdoor home decorating with nature. Concrete slabs, landscaping rocks, and geometric forms built with straight lines are all you need to create beautiful yard landscaping inspired by mid-century modern homes.
Here are landscape designs demonstrating how to use geometry in planning outdoor living spaces. Concrete and rocks work beautifully together, offering attractive patio ideas and walkway designs. Modern Corten steel or stainless steel, glass, and concrete look beautiful with landscaping rocks, local plants, and natural wood. You can use portable lamps, retro-modern garden furniture, concrete blocks, wood benches, and shade structures in a contemporary design style to complete the look of your outdoor rooms.
Modernist house designs and yard landscaping ideas
Mid-century modern door colors, bright painting ideas
Concrete walkways in mid-century modern yards
A quick guide to selecting front door colors for mid-century modern homes
Home renovation ideas, beautiful Mid-century modern interiors
Mid-century modern yard landscaping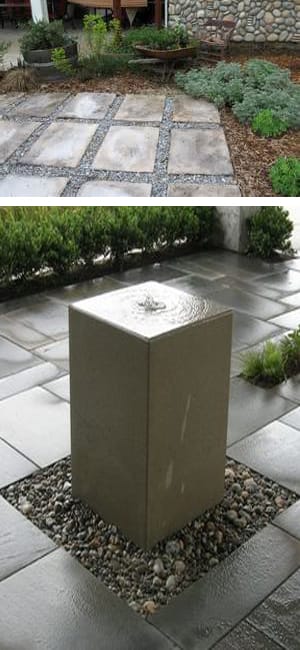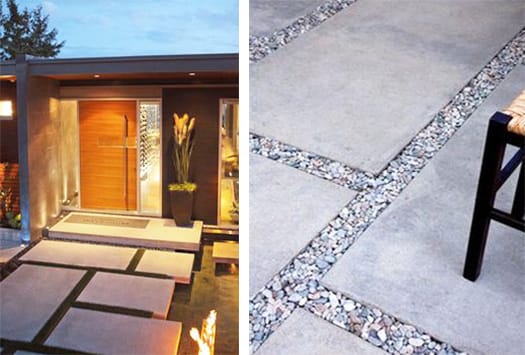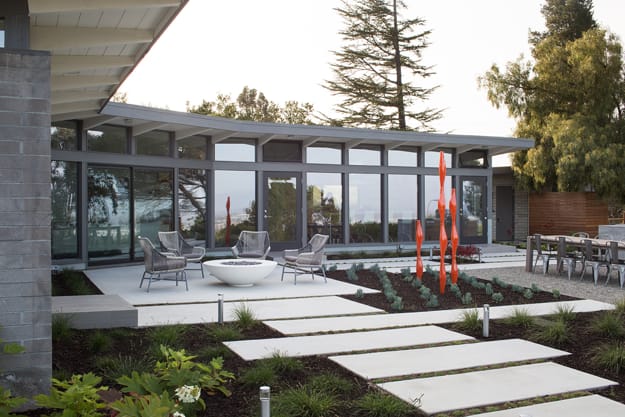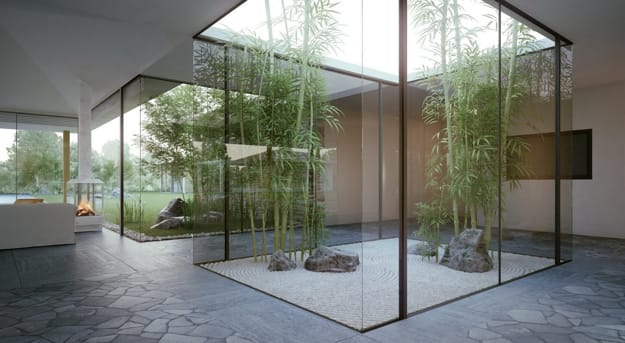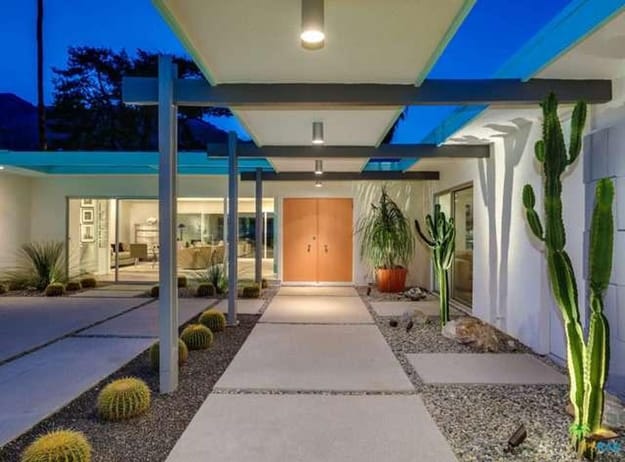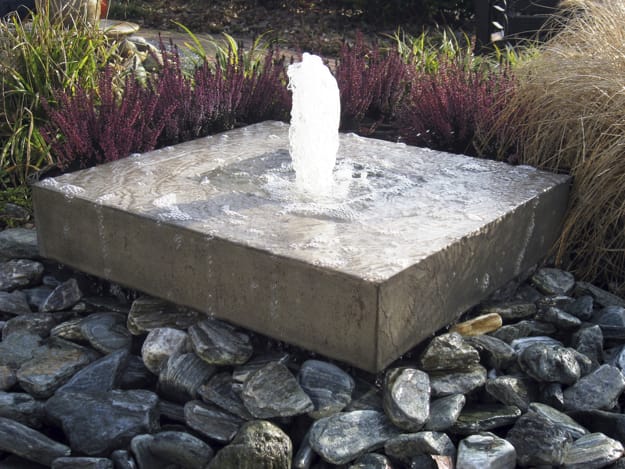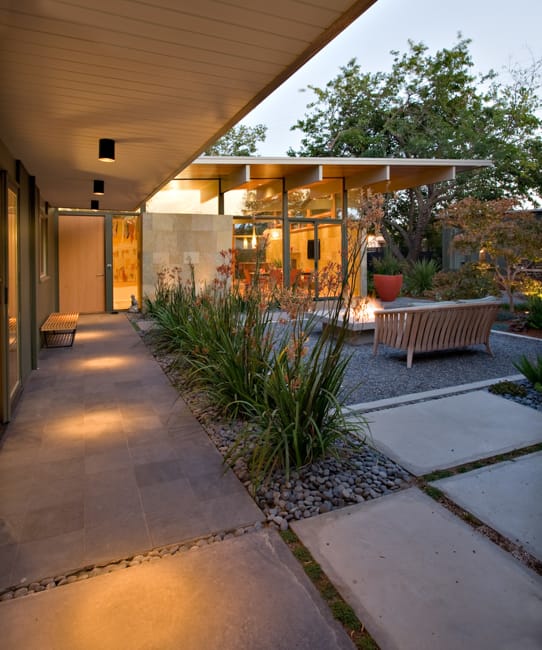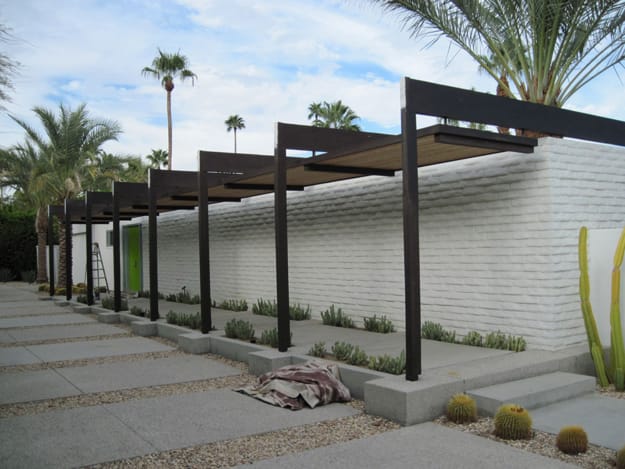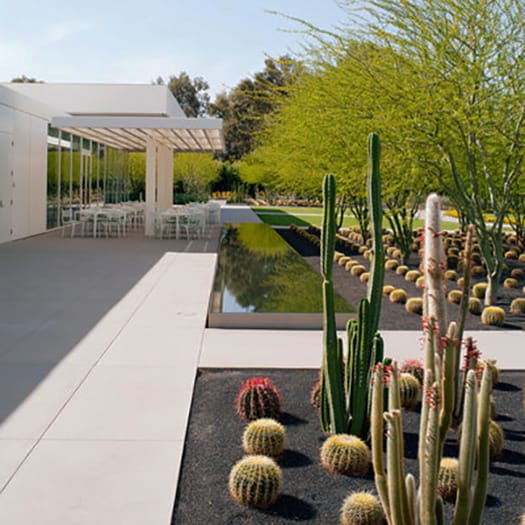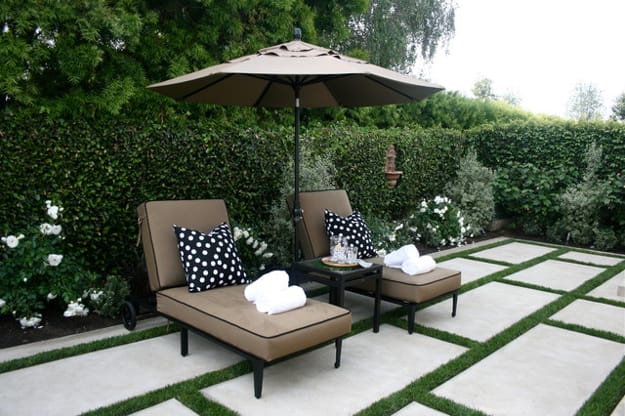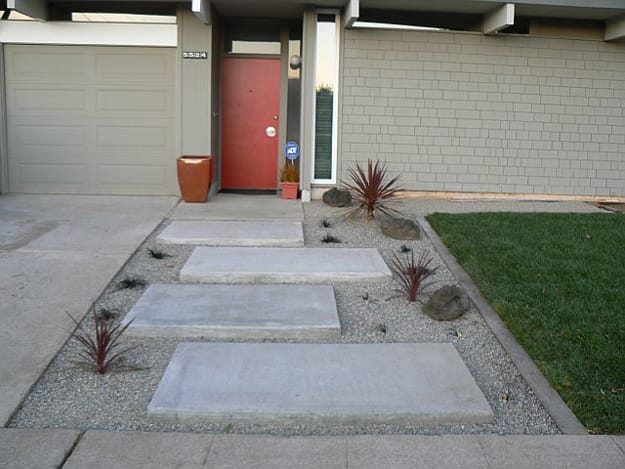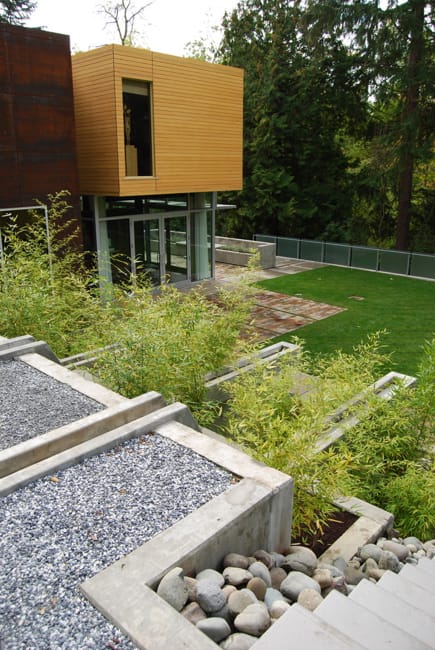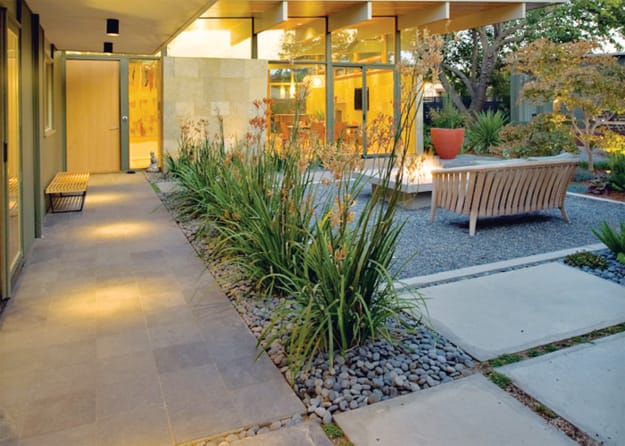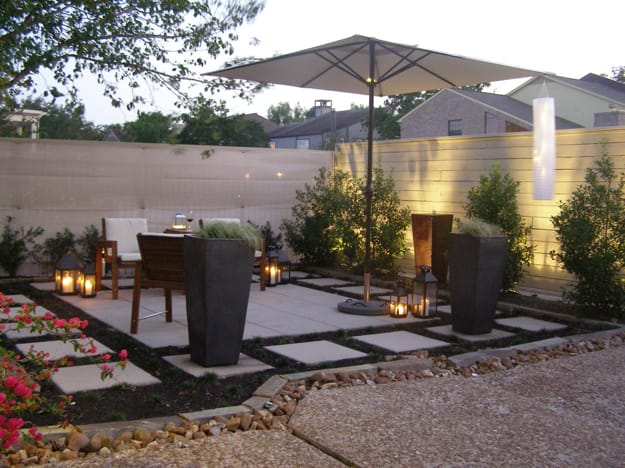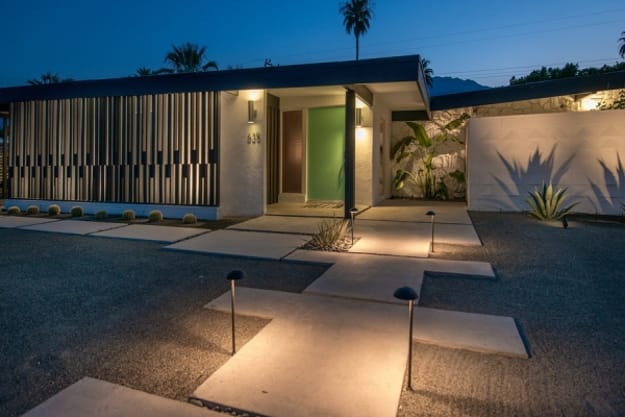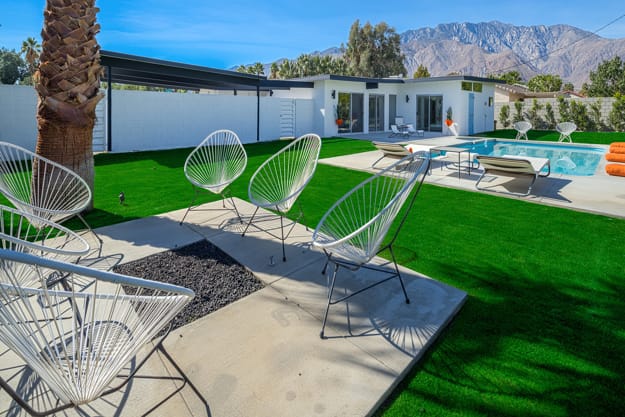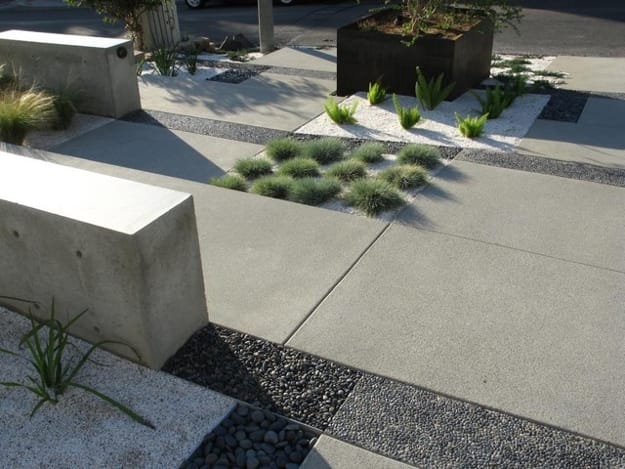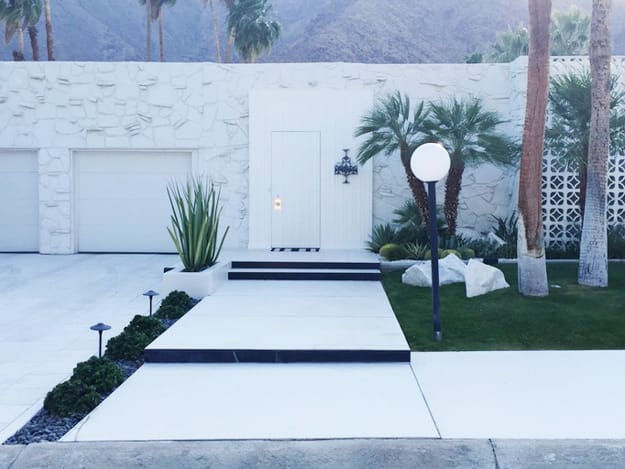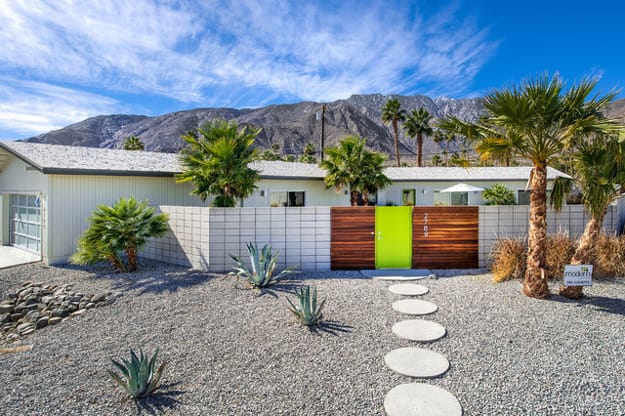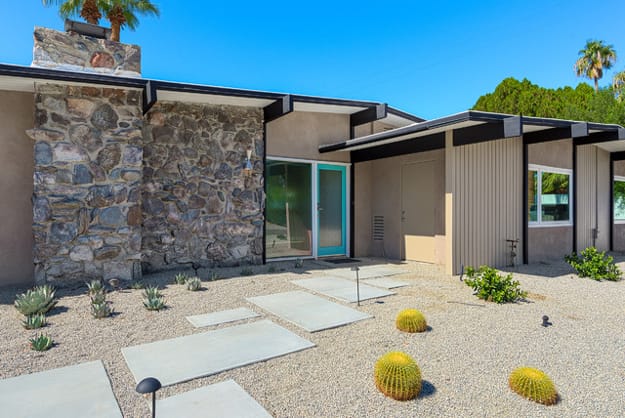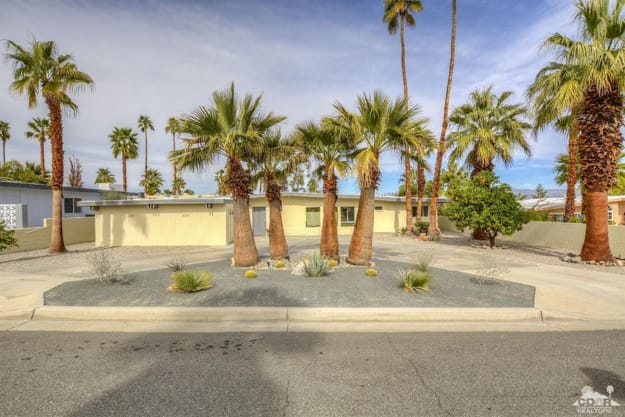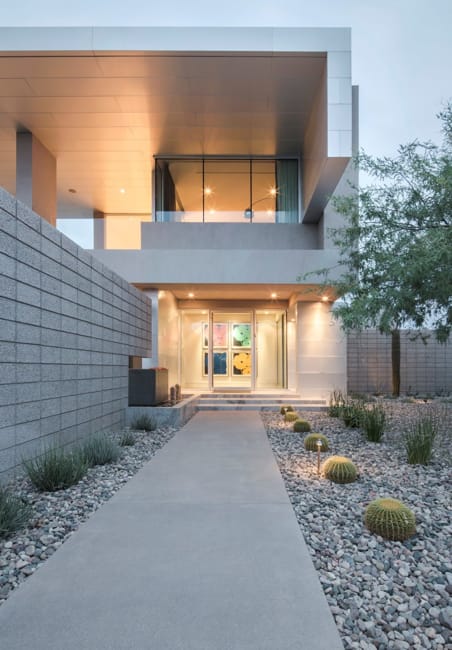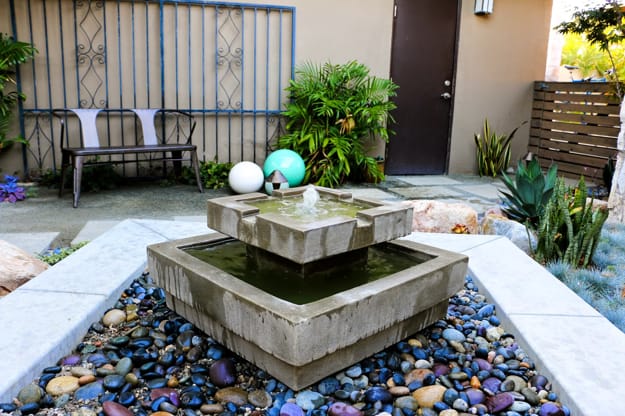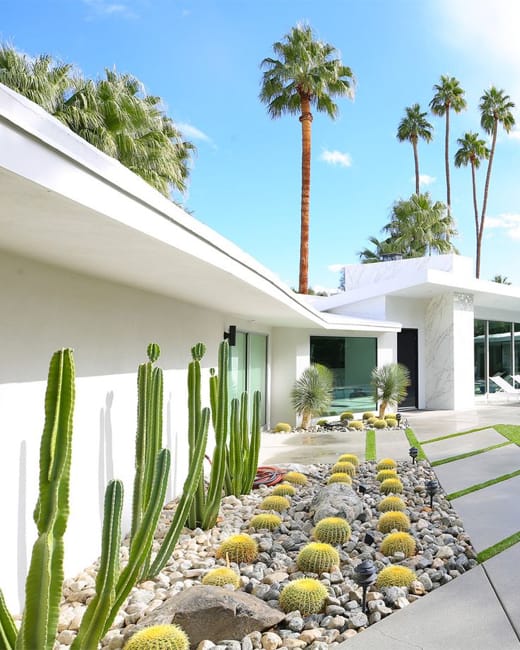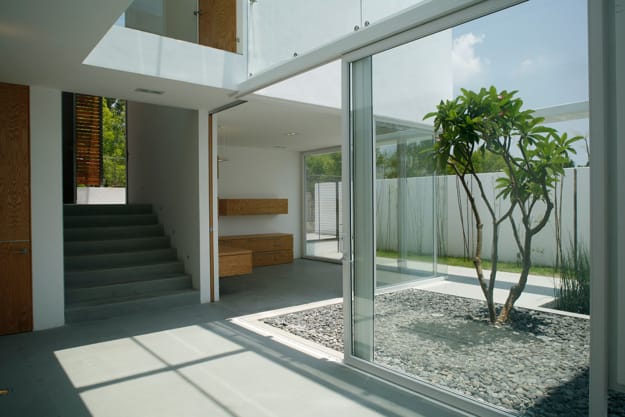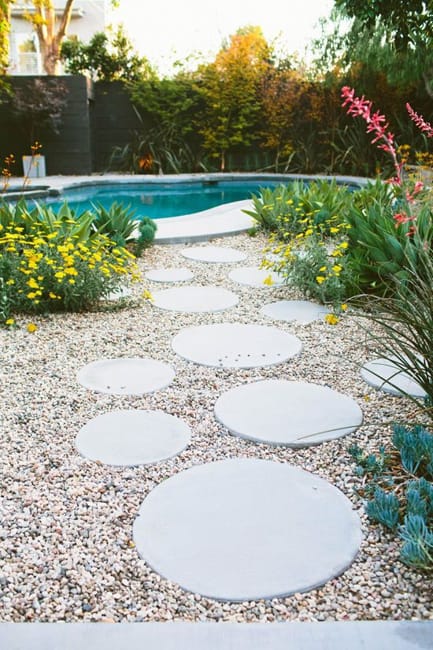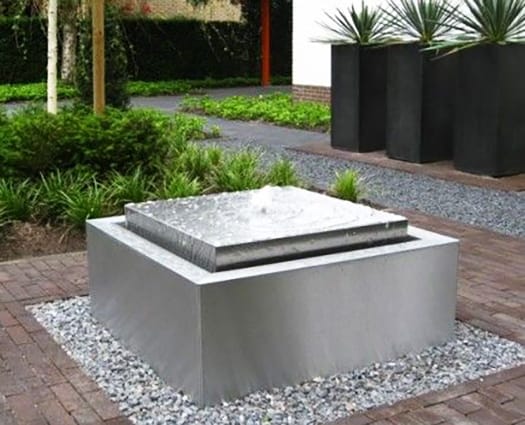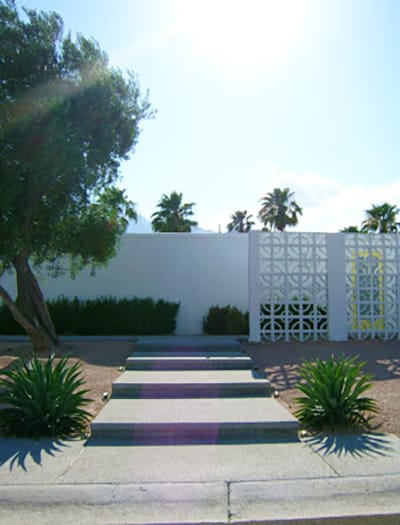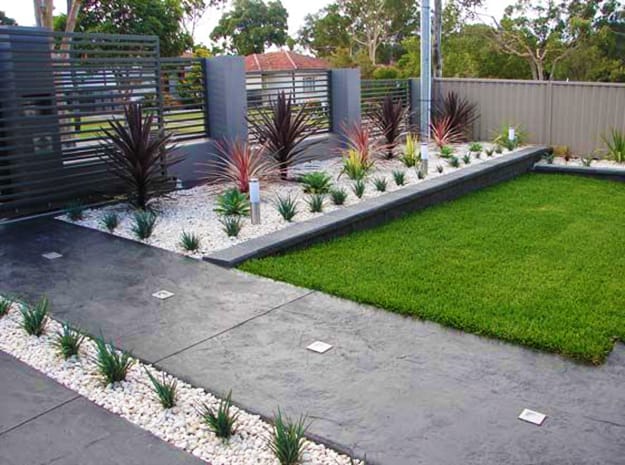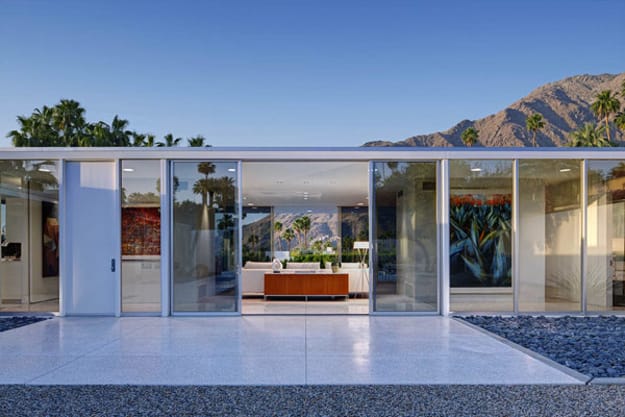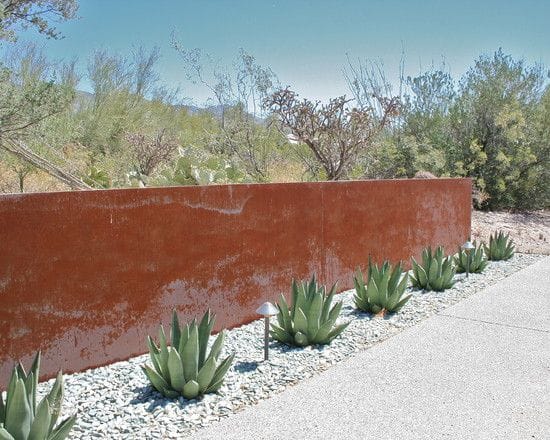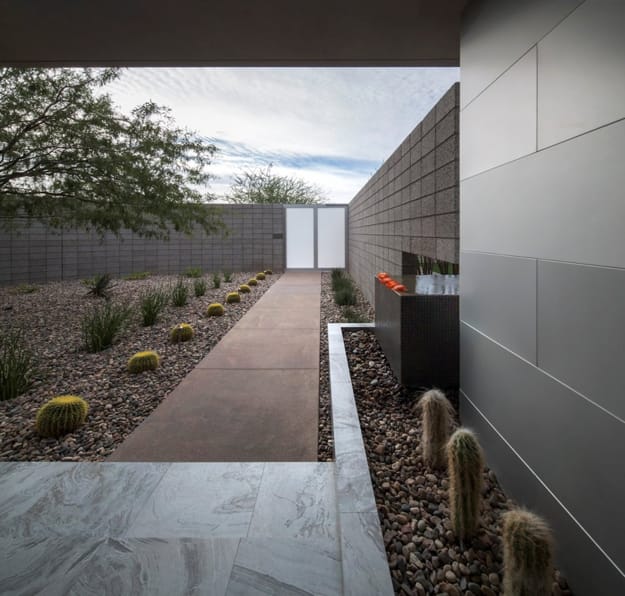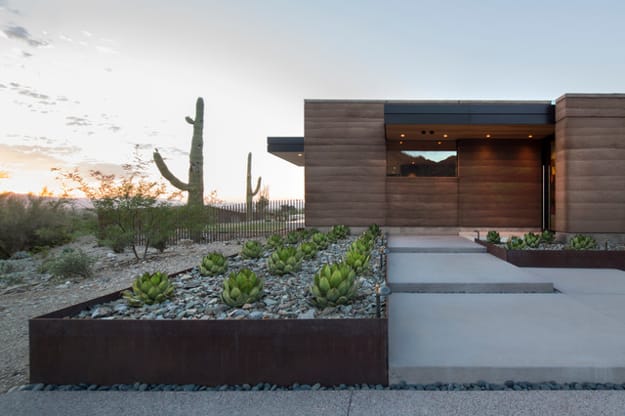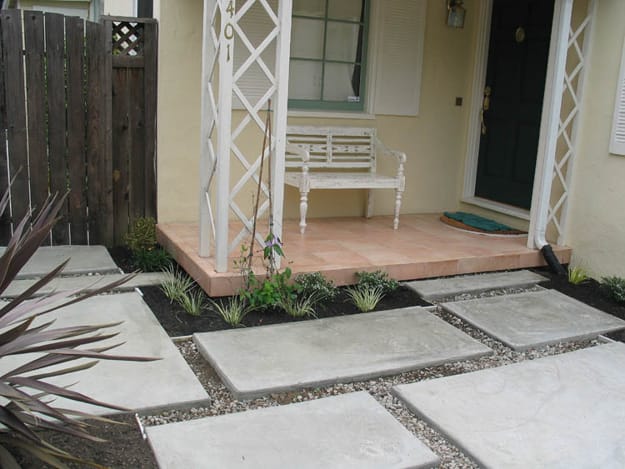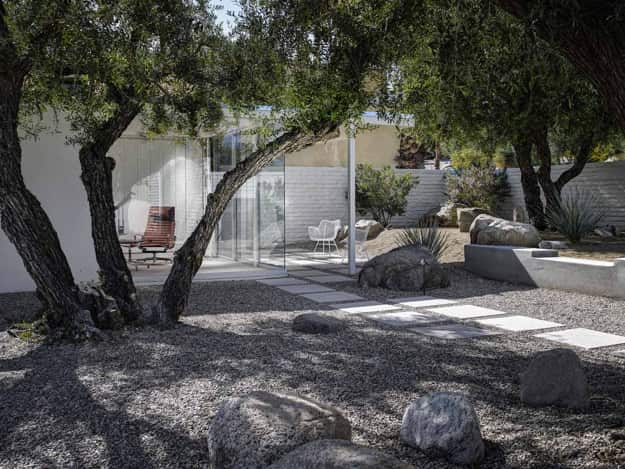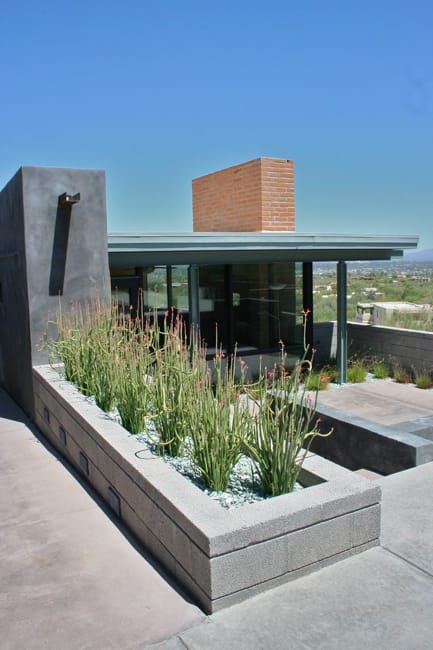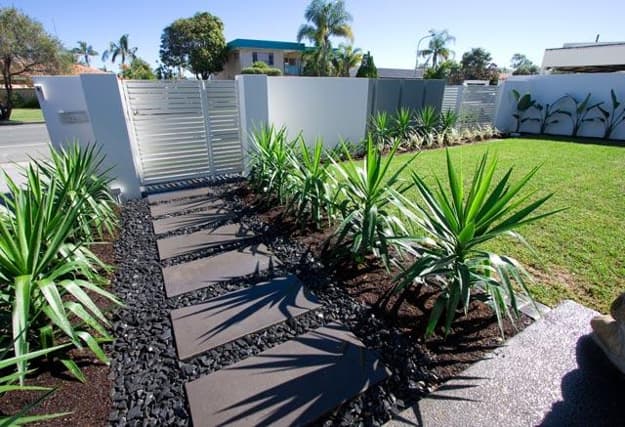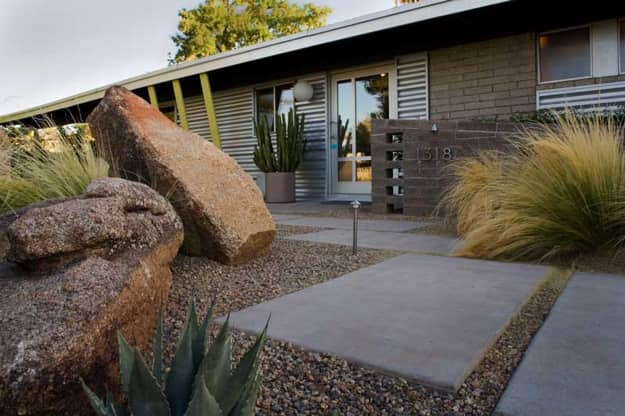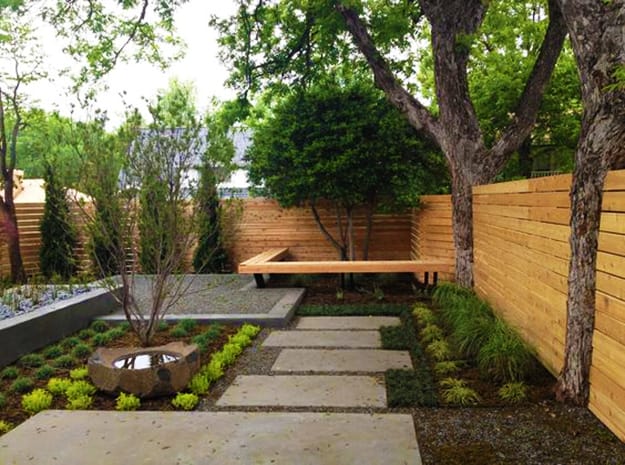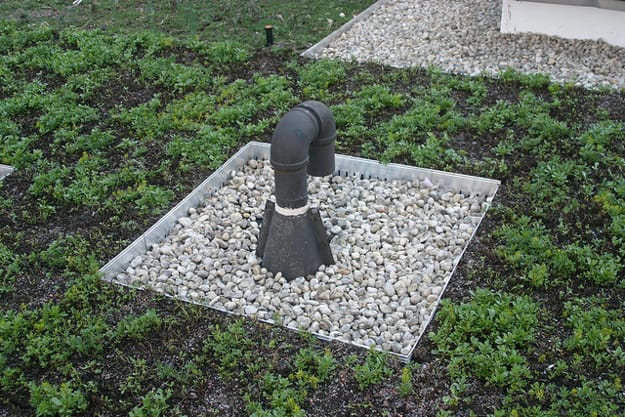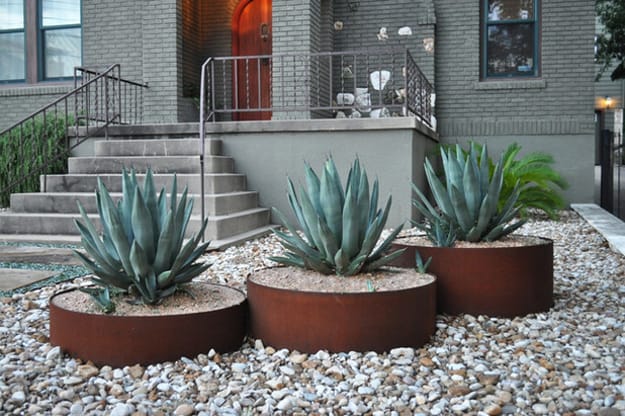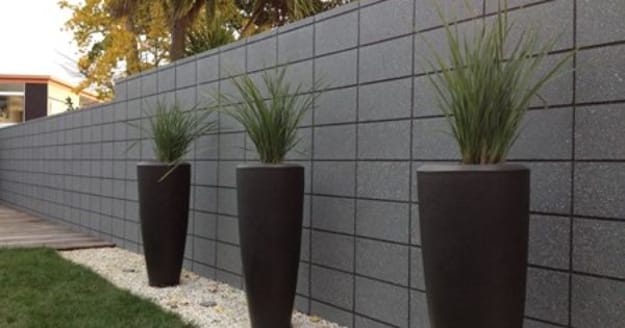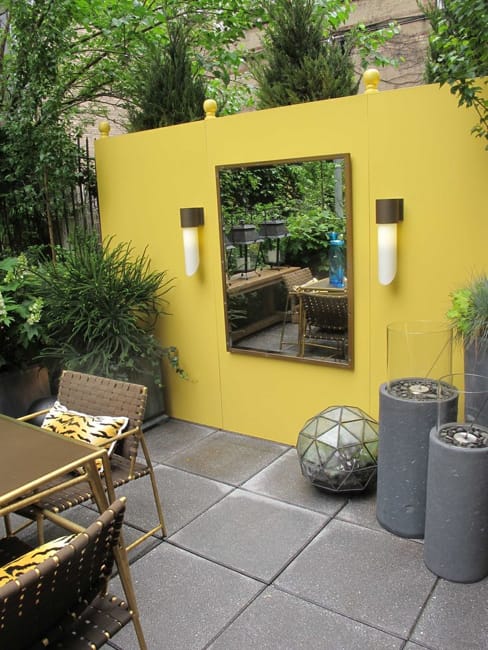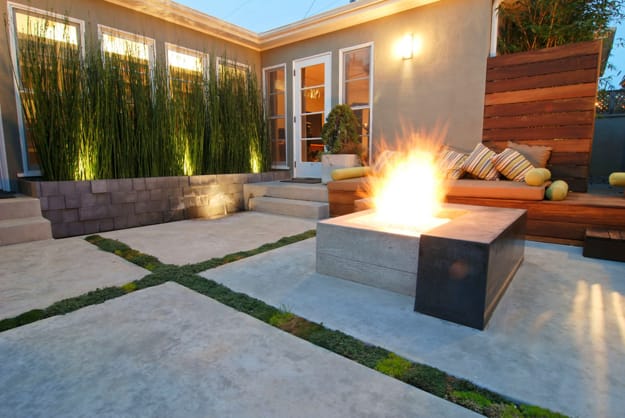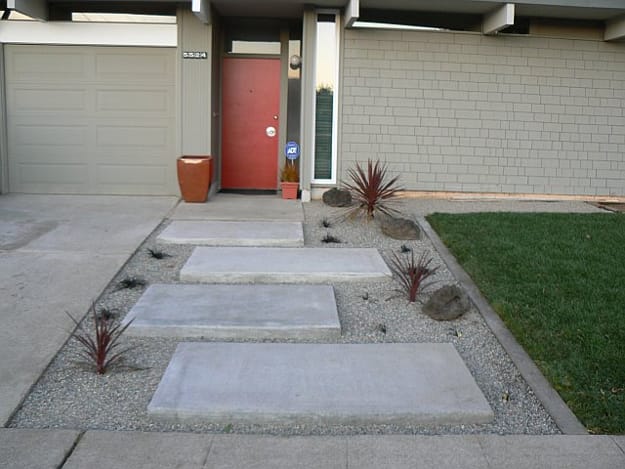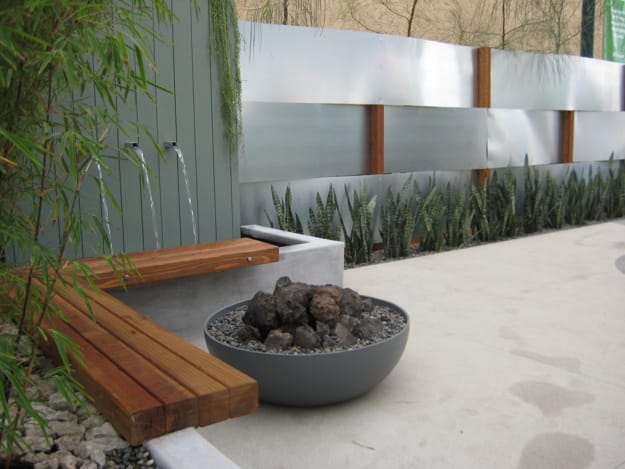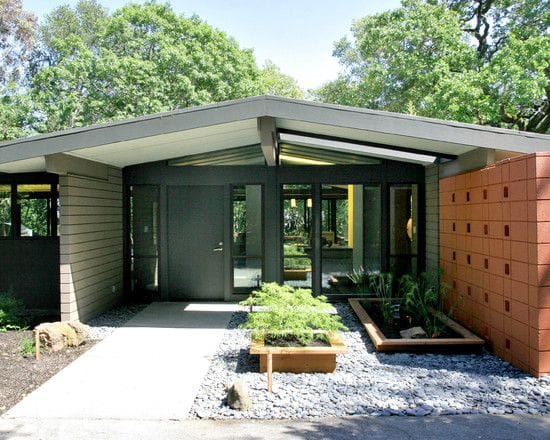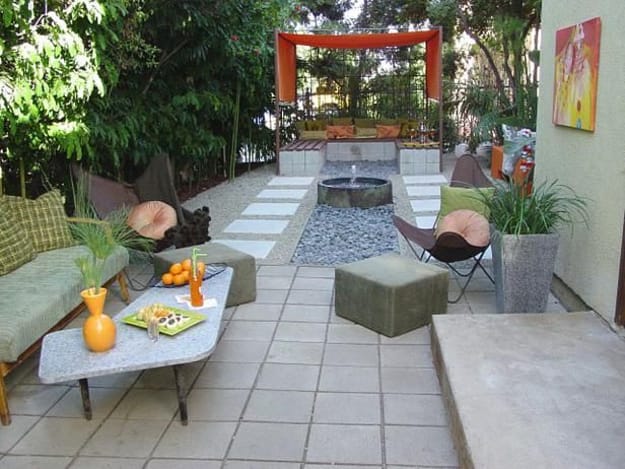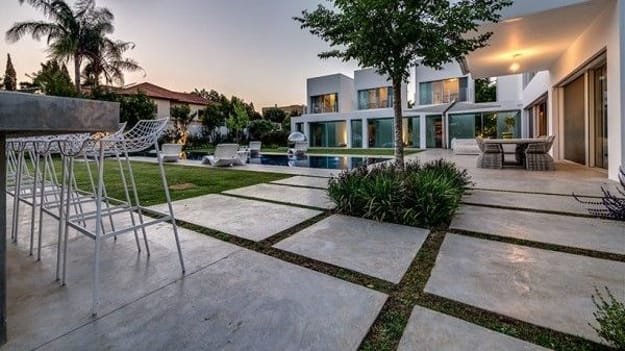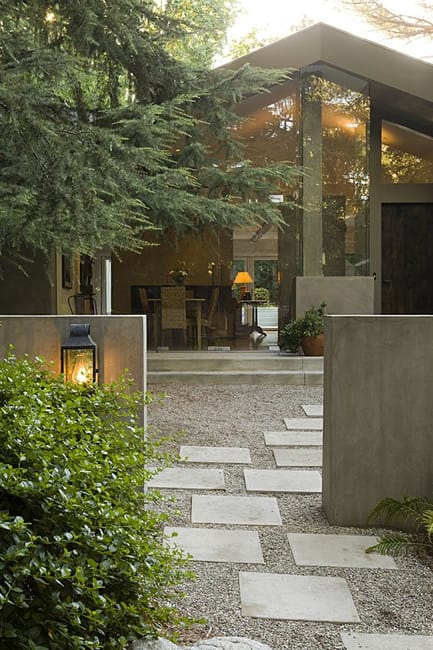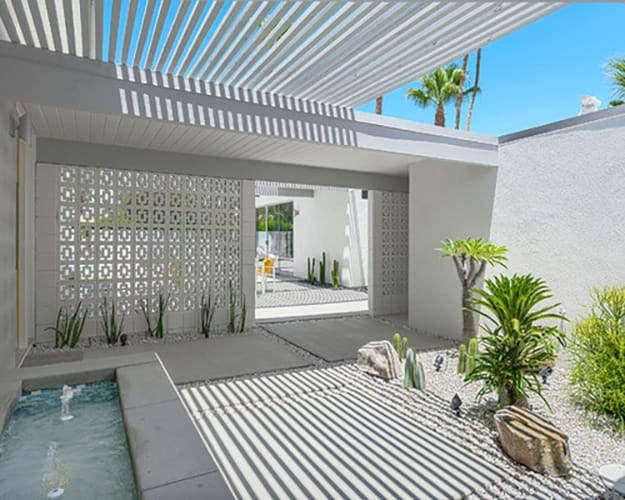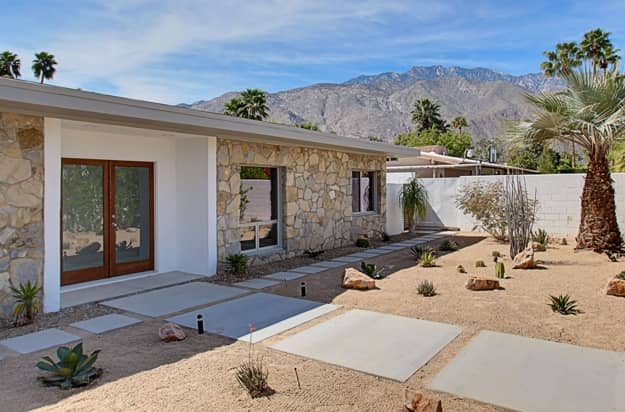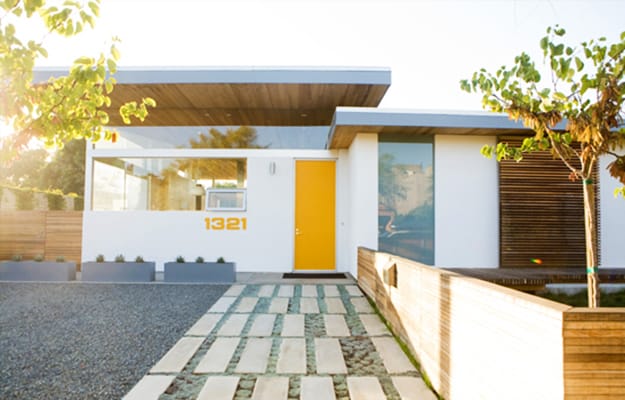 Winter backyard landscaping is about designing peaceful and beautiful outdoor spaces that celebrate natural beauty and provide a habitat to protect...
and enjoy free articles sent to your inbox