Light Blue-Green Color Schemes, Modern Bedroom Colors

Bedroom Designs

Blue Room

Decorating Green

bedroom colors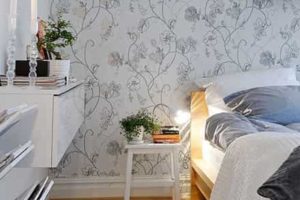 Light blue-green color schemes are perfect for modern bedroom decorating. Sky blue color decorating is weightless and tender. Green colors are the symbols of relaxation and freshness. Beautiful blue-green color schemes, combined with elegant gray, classy white, comfortable brown, warm yellow, romantic pink or mysterious purple offer pleasant and peaceful bedroom decorating ideas. (Bedding color symbolism)
Opposite to dynamic red tones, blue bedroom designs reflect feminine energy yin. Blur color is a great choice for decorating backyards, study rooms and bedrooms. Wooden furniture, soft and warm fabrics balance cool blue color in modern bedroom designs. Blue-green color schemes, square and rectangular accessories offer harmonious, simple and elegant bedroom decorating ideas, Chinese Feng Shui masters say. (Feng Shui bedroom)
Blue and green color schemes look fascinating. You can see ocean waves and blue sky, spring foliage and flowers in blue-green bedroom colors. Blue bedroom colors feel sad, green colors add energy to bedroom decorating ideas. Blue-green bedroom designs are great for those who like to create the sense of tranquility and serenity in their bedrooms.
Modern bedroom decor, blue-green colors, blue-curtain, green paint
Blue and green colors
Blue color is the best for good rest, clearing mind and rejuvenating. Light blue tones with green color shades offer wonderful bedroom decorating color combinations that make people forget about problems and change perceptions.
Blue-green color schemes look harmonious with lilac, golden, olive and sunny yellow tones. Small pink and purple bedroom decorating ideas add modern romantic and aristocratic touches to blue-green bedroom designs. (Black bedding for romantic bedroom decorating)
Modern bedroom designs, blue-green colors, blue paint, green bedding
Blue-green color combinations for wall paint and bedroom furnishings help create visually bigger bedroom designs.
Warm bedroom colors
Warm shades bring energy into bedroom designs and create brighter bedroom decorating ideas that help revitalize and feel fresh in the morning. Bold color accents infuse a youthful touches to bedroom decorating ideas. (Home decor ideas, gold and pink accents) Soft warm tones are calming and comfortable.
Warm yellow and orange, bedroom decorating ideas
Beautiful yellow-cream, dark olive, golden, burnt orange, terra cotta or peach tones offer tender and comfortable bedroom decorating color combinations with blue tones and green colors.
Selecting bedroom colors
1. Choose very light bedroom colors for wall paint and furnishings to balance beds and storage furniture, made of dark wood, and create airy bedroom designs.
2. Select stylish honeysuckle pink or light purple tones for small accents. (Modern honeysuckle pink color decorating)
Blue-green and white bedroom colors
Blue-green bedroom decor
3. Use white, light cream, light gray and off-whites shades to add more light and elegance to your bedroom decorating.
4. Pastel bedroom colors, lamp shades, curtains, cushions and throws in light pink, lavender and lilac, add a splash of soft color and trendy accents to modern bedroom designs.
Colorful bedroom decor, white walls and dark wood furniture
Bright bedroom interior design ideas, yellow wall paint and bedding
5. Neutral and comfortable brown tones are great for eco friendly bedroom decorating ideas. Beige, tan, and earthy shades emphasize the beauty, spaciousness and freshness of light blue and green bedroom designs. (Green color for room decorating, Irish inspiration)
Bedroom decorating accessories in neutral tones mix well with light blue and all shades of green color, offering charming and comfortable color schemes for decorating modern bedrooms.
Modern bedroom decorating ideas:
Modern bedding collections and bedroom decor themes
Orange bedroom decorating ideas
Artistic bed designs, modern bedroom interior
Light blue-green color schemes for bedroom designs

Here are great ideas for kids toys storage and wall decoration with small cars that everyone would love. DIY organizers, like...
and enjoy free articles sent to your inbox