Kids Room Decorations, Cheap and Beautiful Baby Room and Toddler Bedroom Decor

Interior Design Ideas

Kids Rooms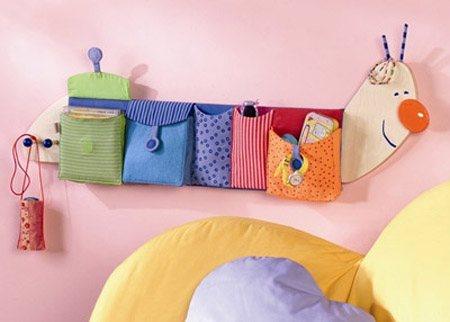 Colorful kids room decorations
children bedroom

Kids room decorations give the final touch to baby room or toddler bedroom decor, adding coziness and warmth. Kids decor accessories bring playful mood into functional rooms and create friendly, comfortable and stimulating environment for young kids to play, rest and grow.
In the begining it is more important to decorate a baby crib with colorful soft toys, than create beautiful walls, because babies do not notice wall decorations, which parents buy or make to brighten up baby room decor. A baby crib is the main object that you need to decorate first.
Soft toys that a baby can reach are great baby room ideas. Also colorful toys help young kids learn about the world and develop the coordination. You can save money, making simple kids decor accessories of natural and eco friendly fabrics in bright colors and hang handmade toys above or across the crib, adding fun to baby room decor on a dime.
Baby room ideas, Open Corner concept
Baby room ideas
Colorful kids room decor and storage idea
Create a garland of small soft toys or fabric pieces in bright colors instead of purchasing baby toys and decorate your baby room in friendly and personal style. Stitched patchwork patterns, knitted and felted pieces are great baby room ideas that add color and soft look to kids rooms.
A little baby sees bedding, images on pillows and blankets, so select colorful, but not too bright bed sets. Human eyes get tired of bright colors, but colorful and pleasant bedding in soft colors are excellent for a baby crib decorating.
Handmade soft toys, simple and creative baby room ideas
Toddler rooms
When a toddler starts to walk and explore the world around, add a nice floor carpet or a thick rug for your child to play on the floor.  Thick natural floor rugs, made of soft fiber, provide warm and comfortable play zones for kids.
Black color for baby room decorating
If you know how to knit, you can make a bright traditional floor rug, round, square or long with stripes, and save money on kids decor accessories. Carpeting with interesting child-friendly patterns and sculptured contemporary rugs for kids are good choices for children bedroom decorating also.
Bright soft toys and decorating ideas for toddler rooms
All kids room decorations are toys for your child. Do not decorate a toddler bedroom with anything that breaks easily.
7 toddler bedroom decorating mistakes to avoid
Simple and multifunctional kids rooms decor accessories, like wall decorations with pockets for storage, stuffed animals that can be used as seats or for toys storage and large pillows, are perfect kids decor accessories that save money and space.


Here are great ideas for kids toys storage and wall decoration with small cars that everyone would love. DIY organizers, like...
and enjoy free articles sent to your inbox