How to Create Spring Flower Arrangements, Table Centerpieces, Unique Gifts

Decorating Ideas
Holiday Decor

Plants and Flowers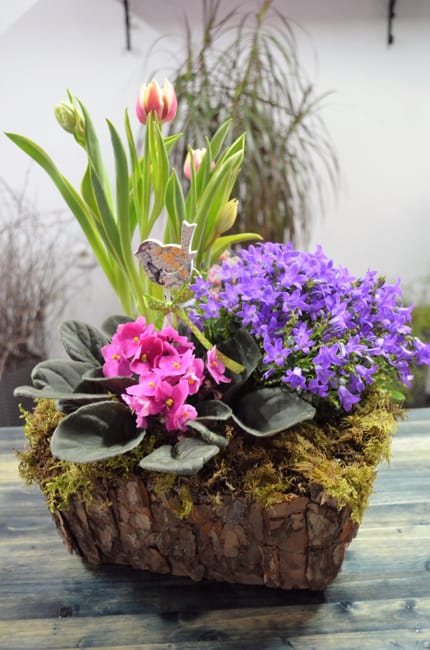 Unique gifts and table centerpieces, creative floral arrangement for spring decorating
Easter ideas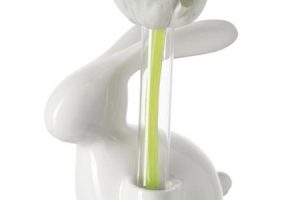 Spring flower arrangements are perfect table decorations. Fresh flowers are beautiful Easter ideas and lovely Mother Day gifts. If you are unfamiliar with the art of floral arrangements, check out the Lushome collection of gorgeous spring bouquets. Get inspired and believe you can be a florist who collects a bunch of fresh flowers into a pretty vase in an original way. If you have a keen eye for design and some knowledge of flowering plants, you can make gorgeous flower arrangements, table decorations, centerpieces, and unique gifts with spring flowers.
You can select your favorite spring flowers and green foliage in their heartiest forms for your flower arrangement. Think of color and design, and start your creative process. Broken and bruised flowers have no place in floral arrangements. However, imperfections add uniqueness to the design and make flower arrangements look exciting and original.
Creative floral arrangements, Mother's Day gifts, table centerpieces
Elegant spring flower arrangements. table centerpieces, Mother's Day gift ideas
Unusual floral arrangement ideas, original designs
Spring flower arrangements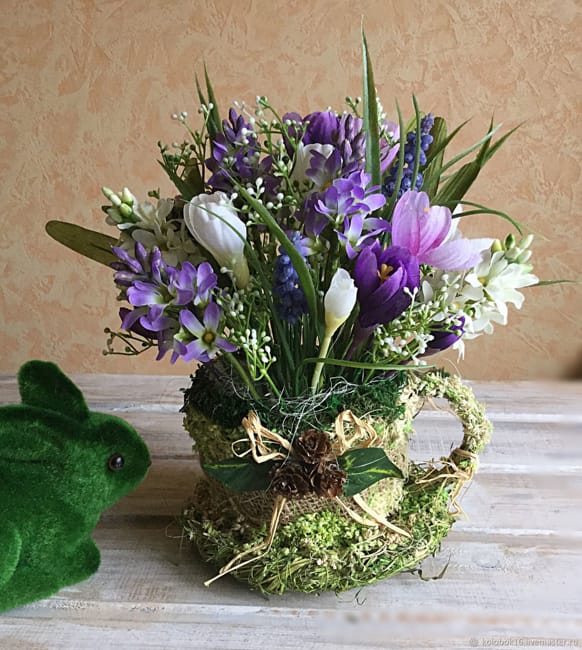 Color and design
Decide on color and design which work together in your floral arrangement and beautifully accentuate your table decoration and interior. Infuse textures and enjoy fabulous fresh aromas of spring flowers while working on your design. Colorful and one-color floral arrangements make gorgeous table centerpieces for Easter and Mother's Day. Aesthetically appealing floral arrangements featuring foliage, rocks, driftwood pieces, dried food, fresh vegetables, or fruits are excellent for spring decorating and gifts.
Decorative candles and beautiful flowers, charming Mother's Day gifts
Creative ways for decorating with flowers and plants
Cake decoration with beautiful flowers
Creative displays
Listen to your instinct, and mix your favorite types of spring flowers with green leaves for a fresh and vibrant look. The art of decor and color design ask for a creative effort to give flower arrangements an original edge.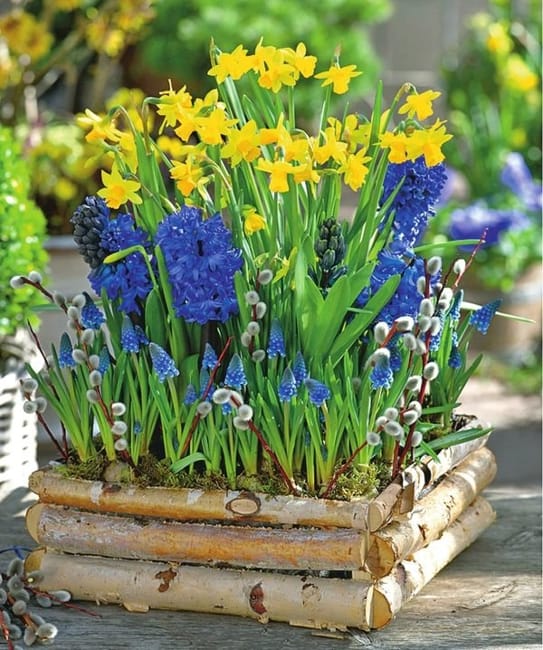 Creating beautiful bouquets is an incredibly satisfying activity. Spring flowers give a new, exciting look to table decoration and surprise people with delightful gifts. Weddings, birthdays, anniversaries, births, Mother's Day gifts, Easter ideas are just a few ways to enjoy spring flowers.
Turning eggshells into miniature vases for spring flower arrangements
Romantic floral arrangements, Mother's Day gifts in vintage style
Easter floral arrangements, color design symbolism
Spring decorating with beautiful flower arrangements is something anyone can do. Bouquets are beautiful by nature; they do not need to be perfect for refreshing your home interiors and surprising your loved ones. Spring flower arrangements are ideal Mother's Day gifts and Easter table centerpieces that are memorable and easy to make.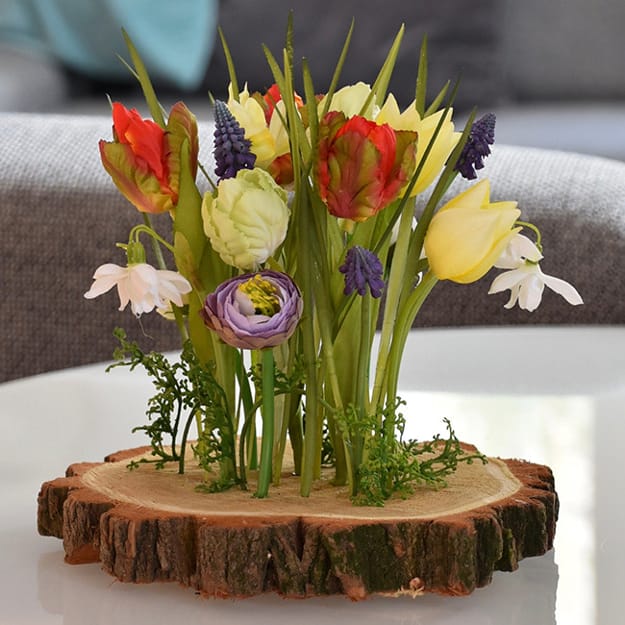 Spring flowers offer a variety of colors, shapes, and textures for unique designs. Tall flowers and lower floral arrangements can alter the whole mood in a room. Beautiful flowers make the icing on the cake for Easter decoration and offer delicate Mother's Day gifts. Anyone can pick flowers and plop them in a vase, but creative and artistic people can create floral arrangements that steal the show and delight.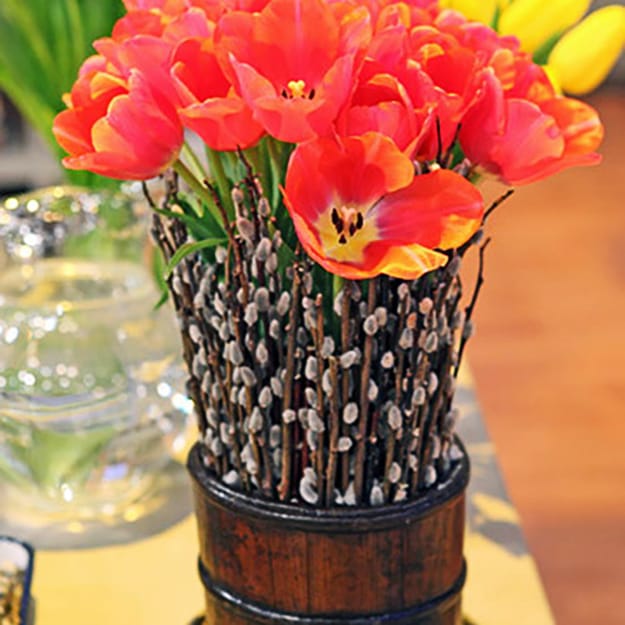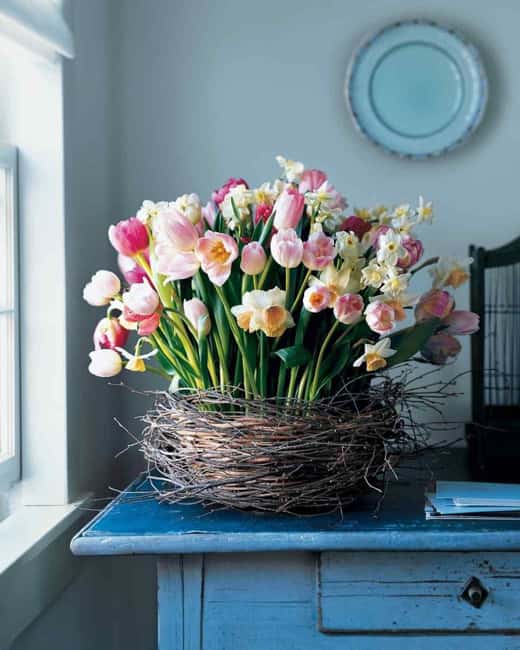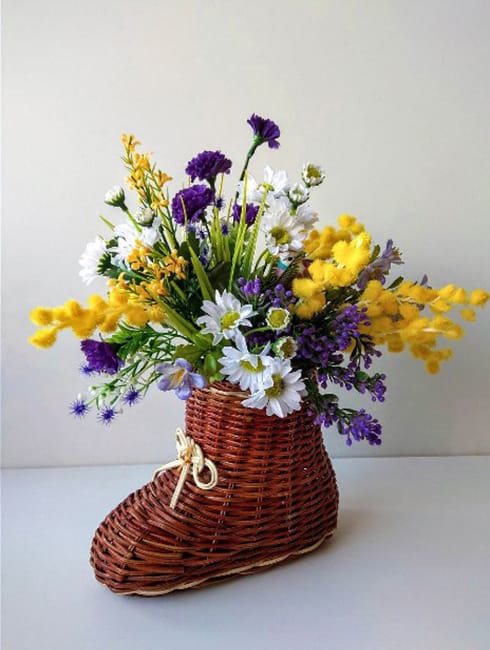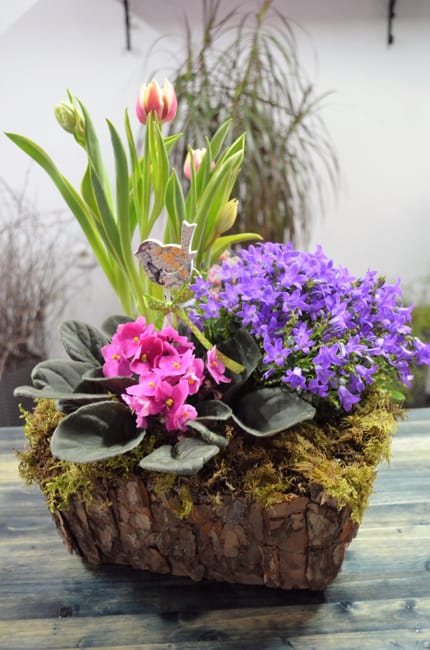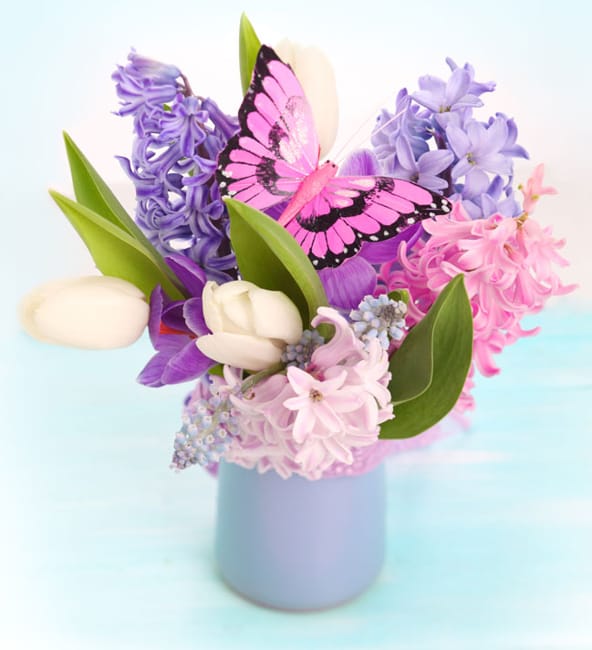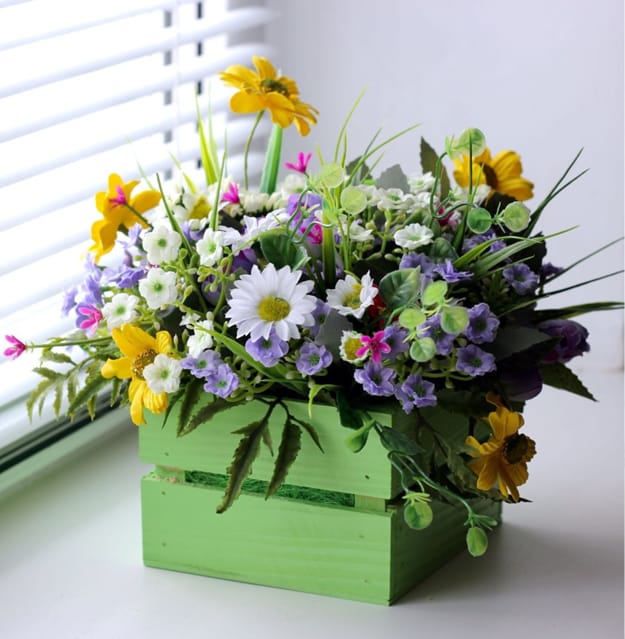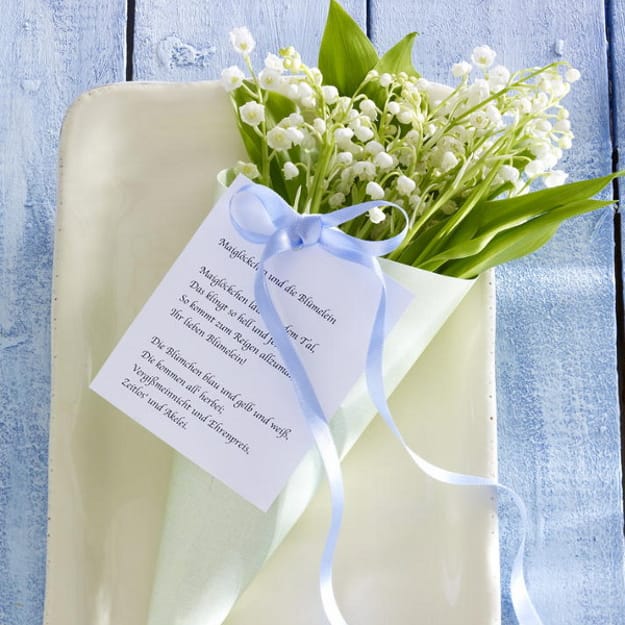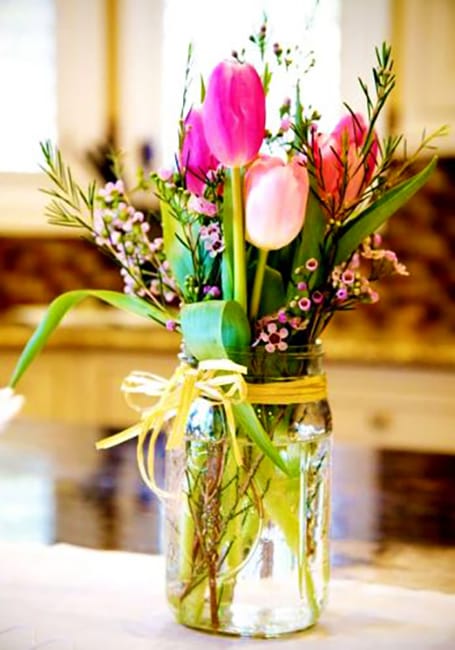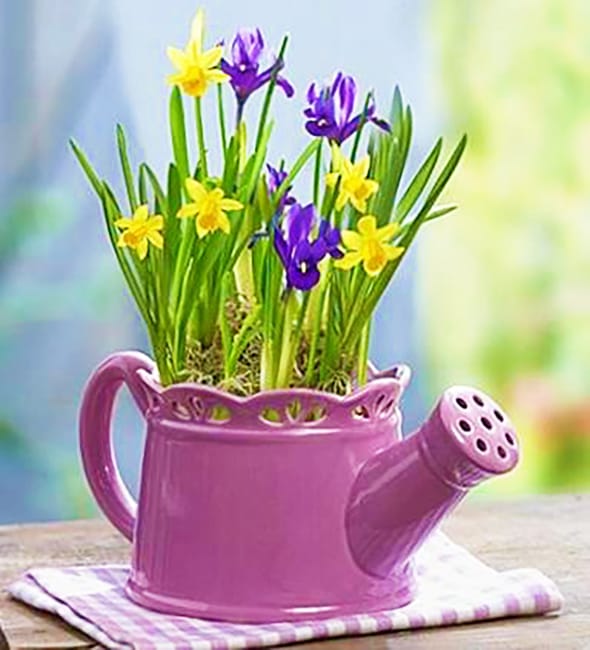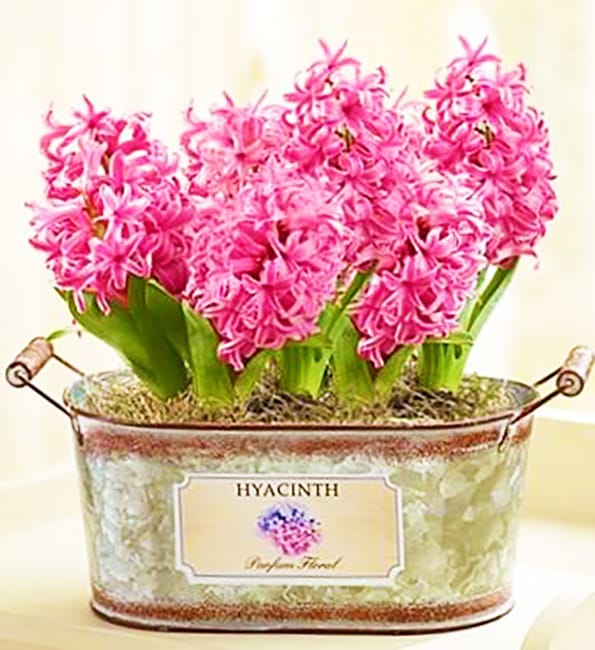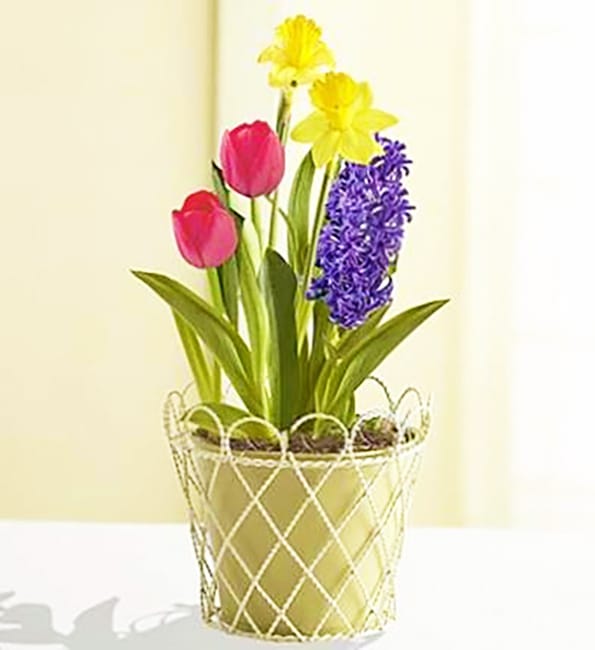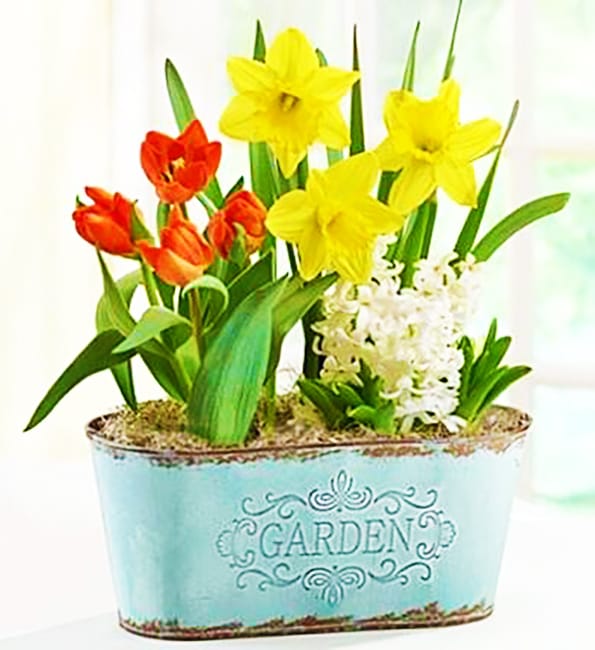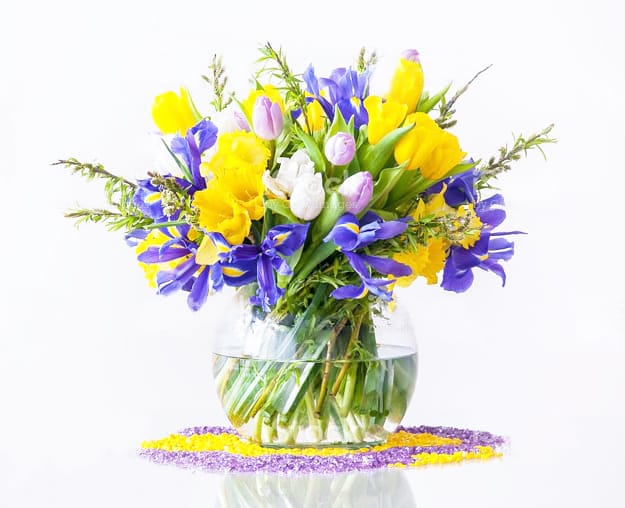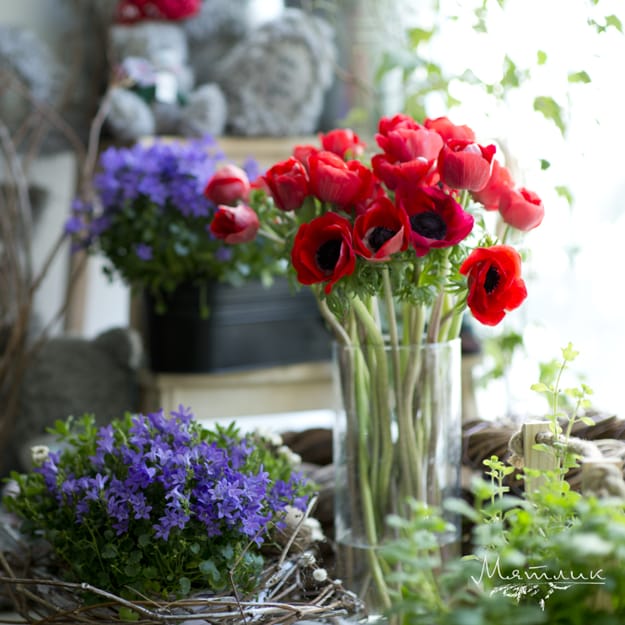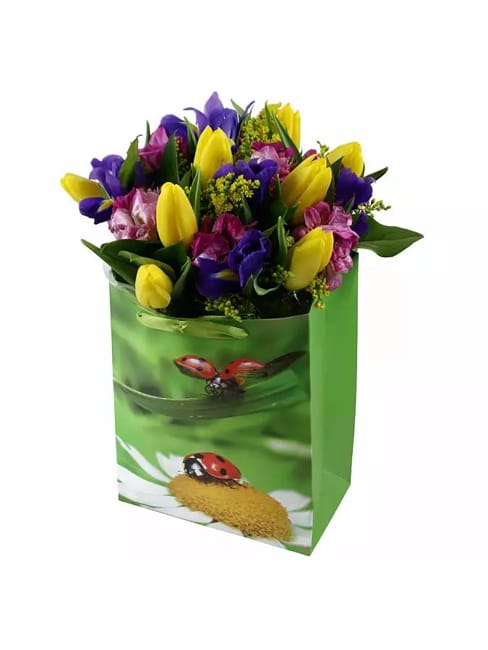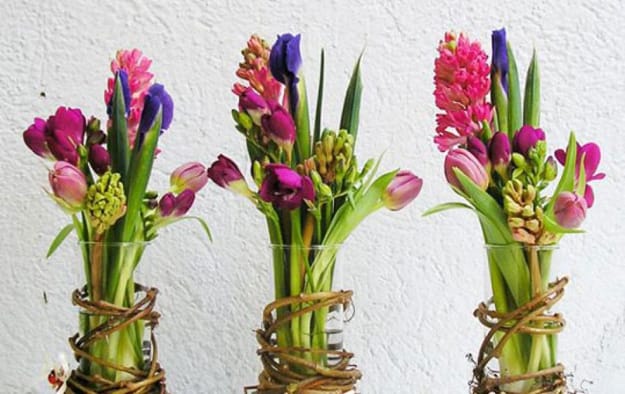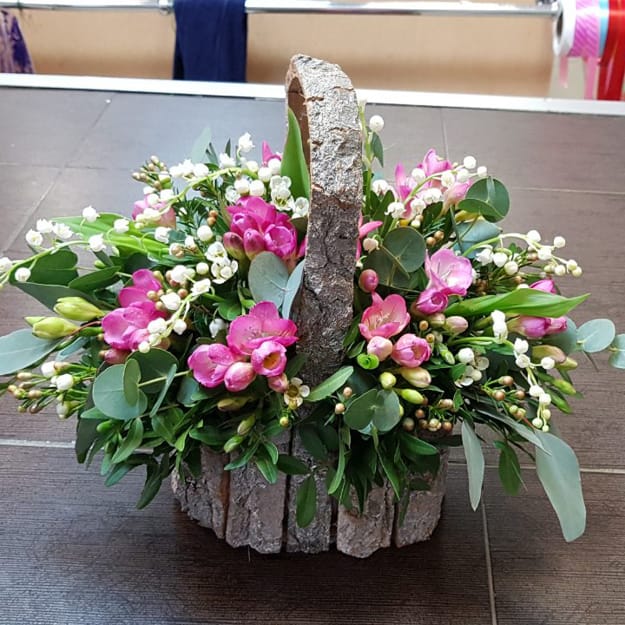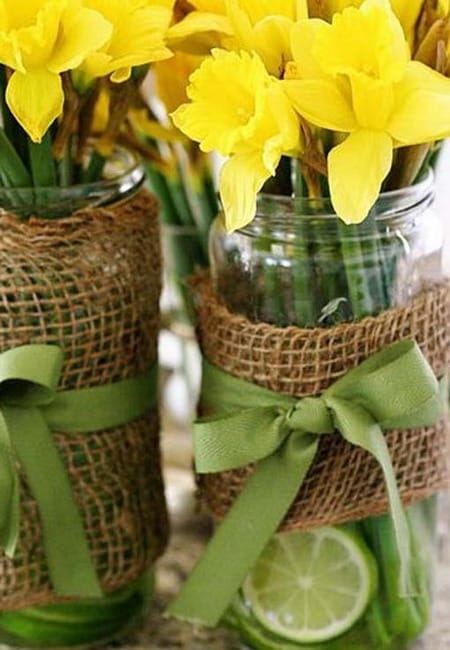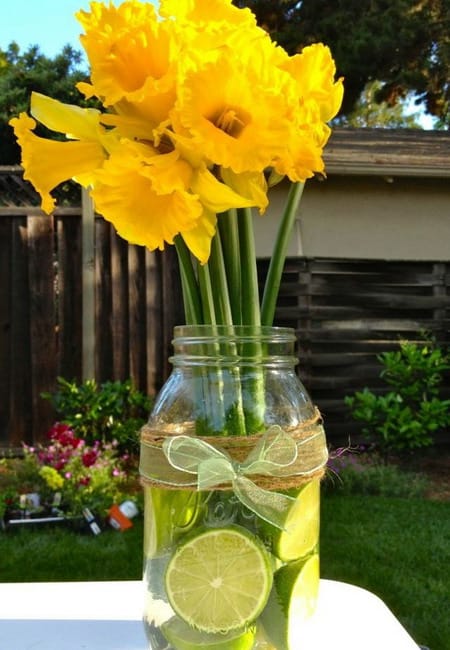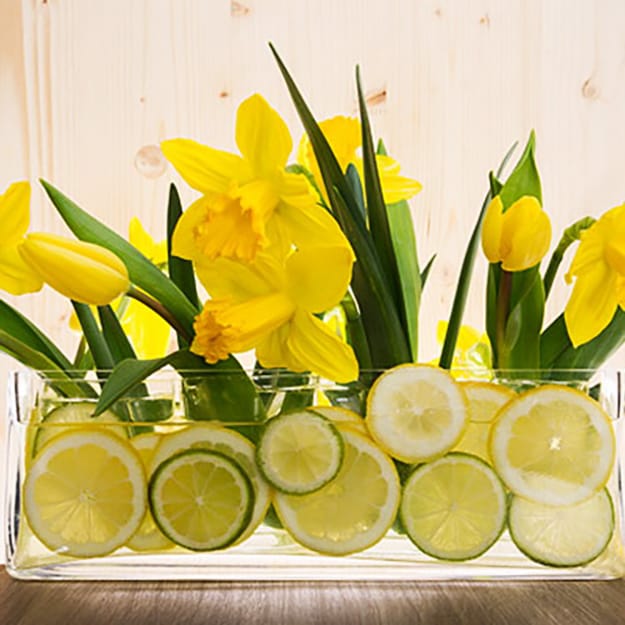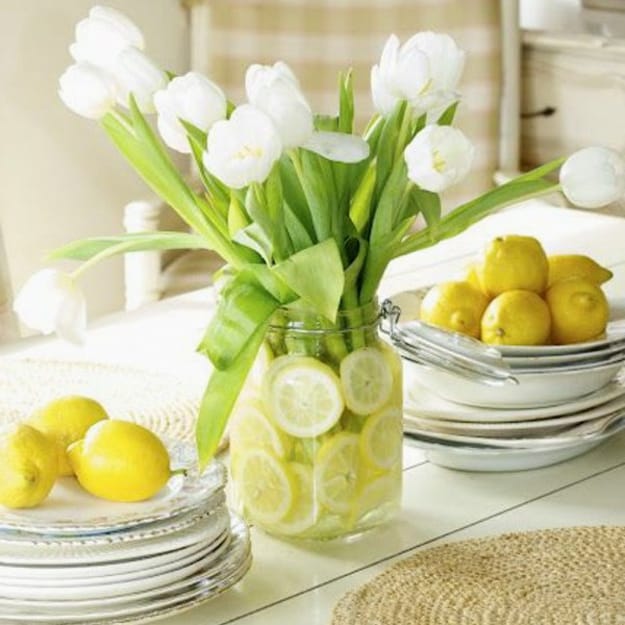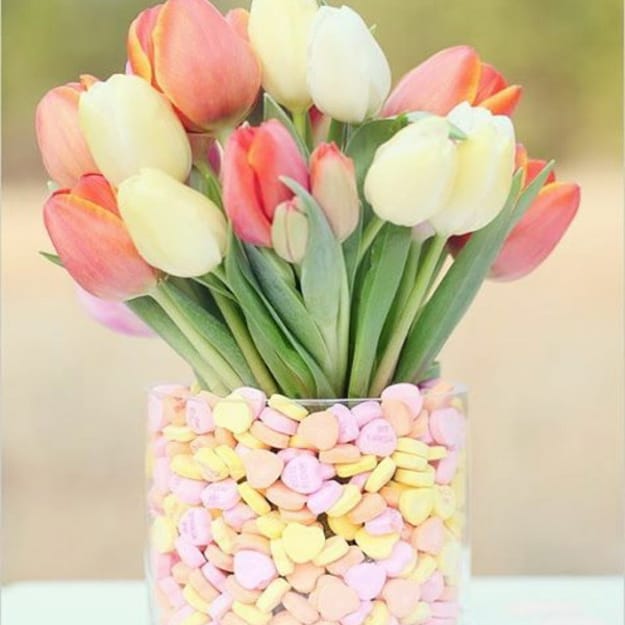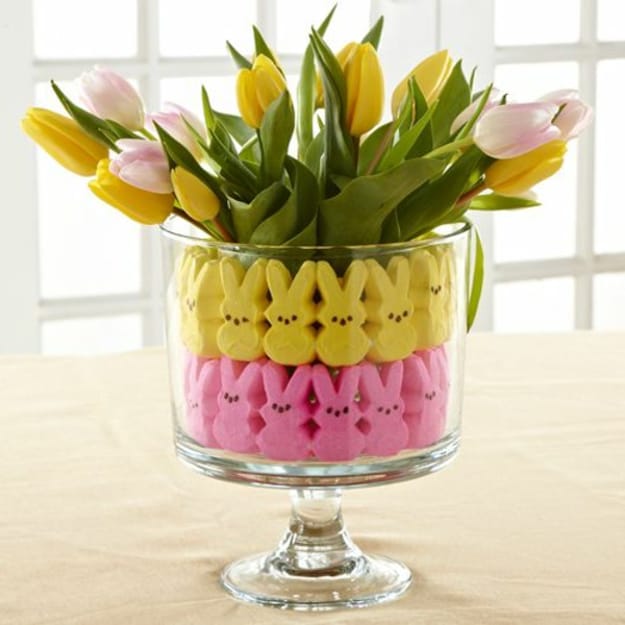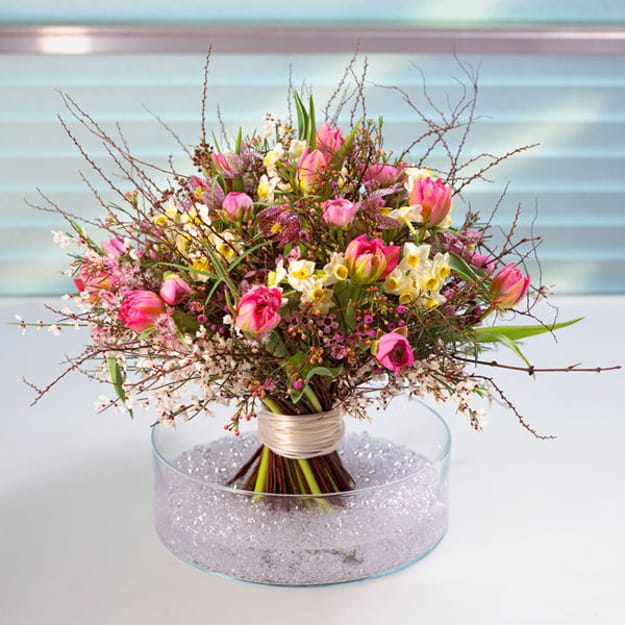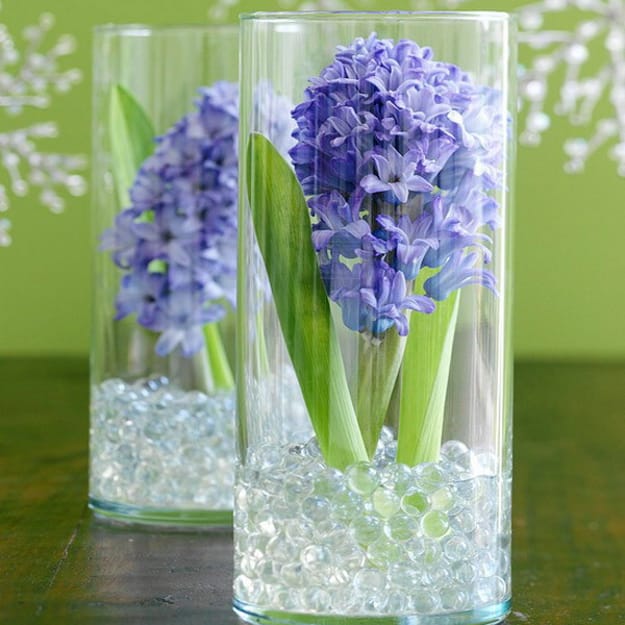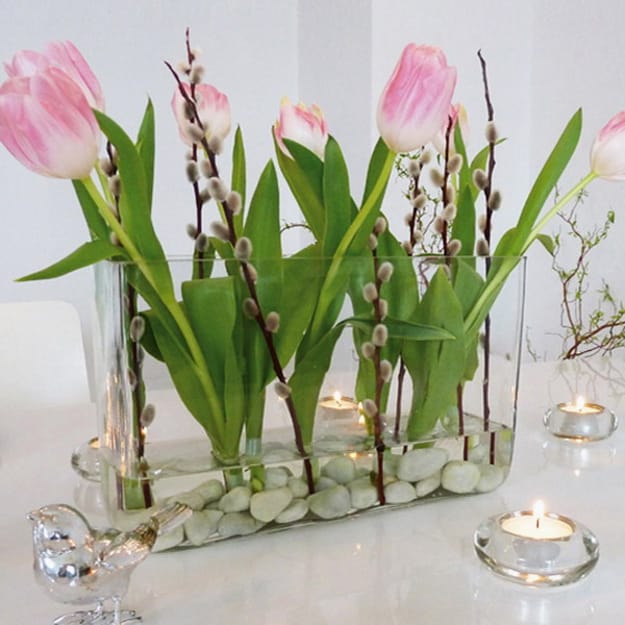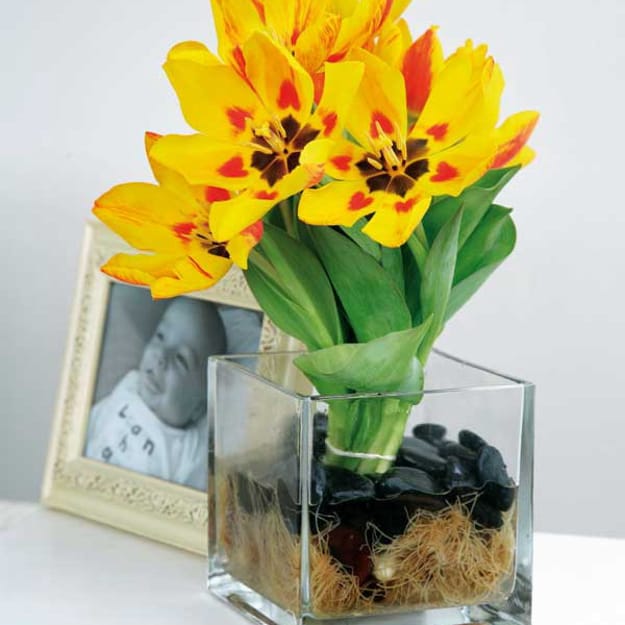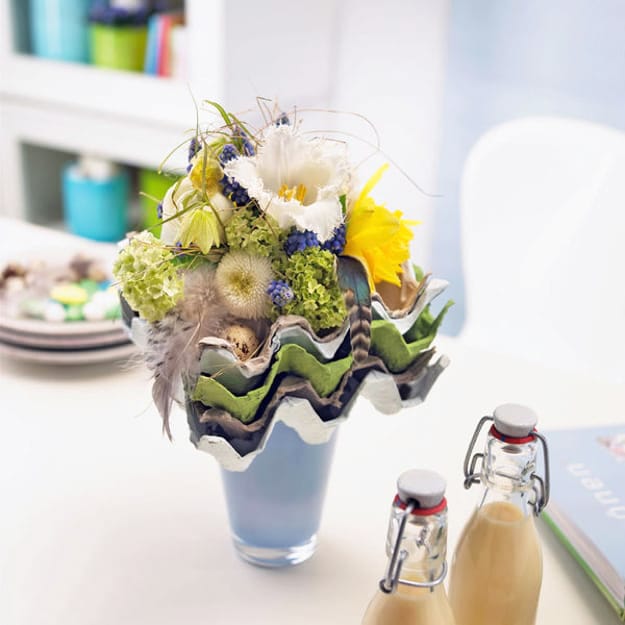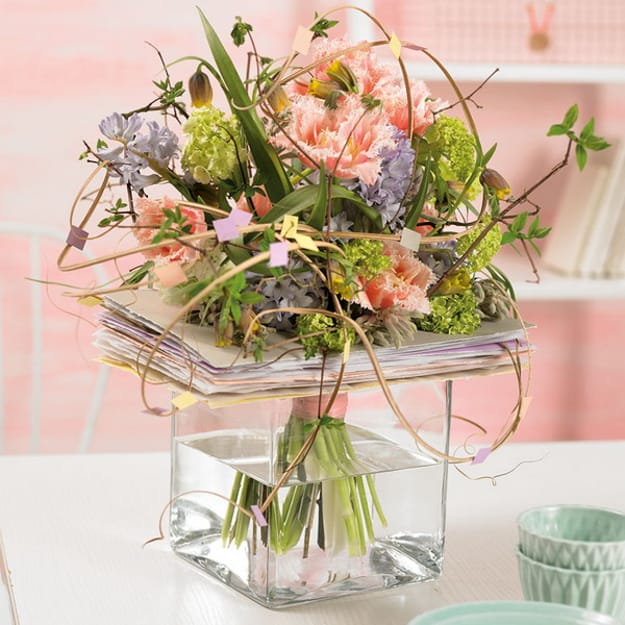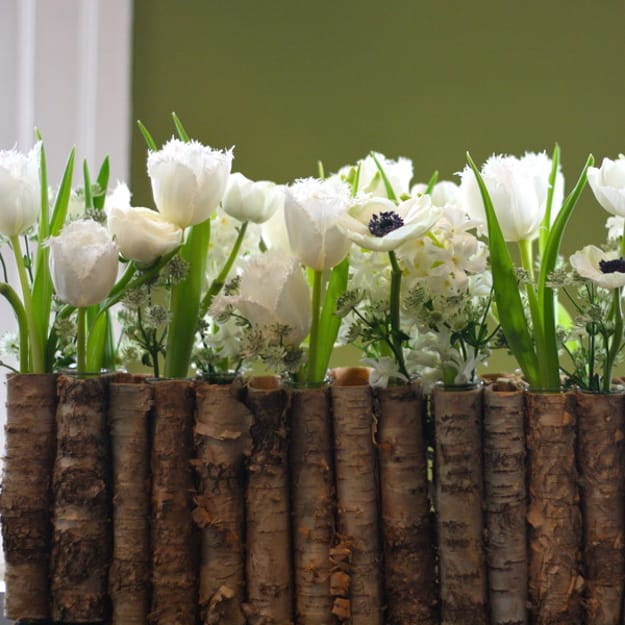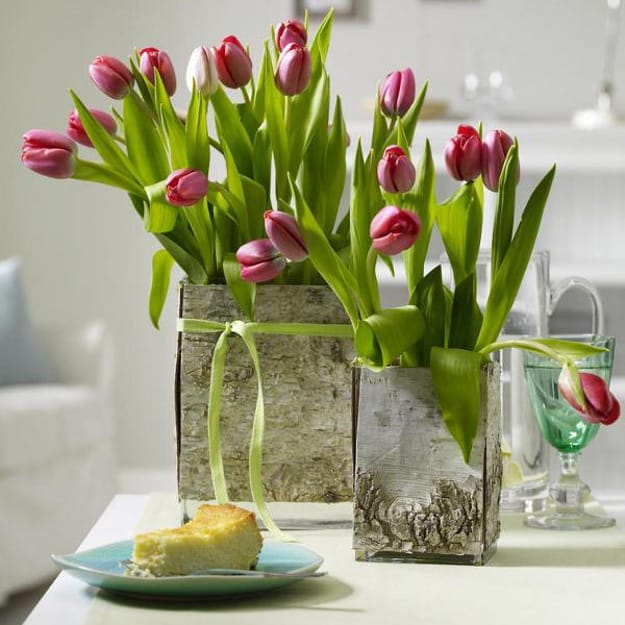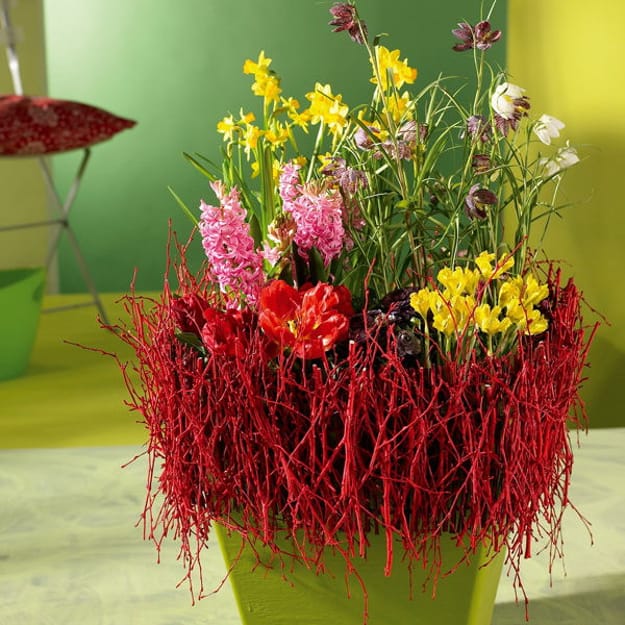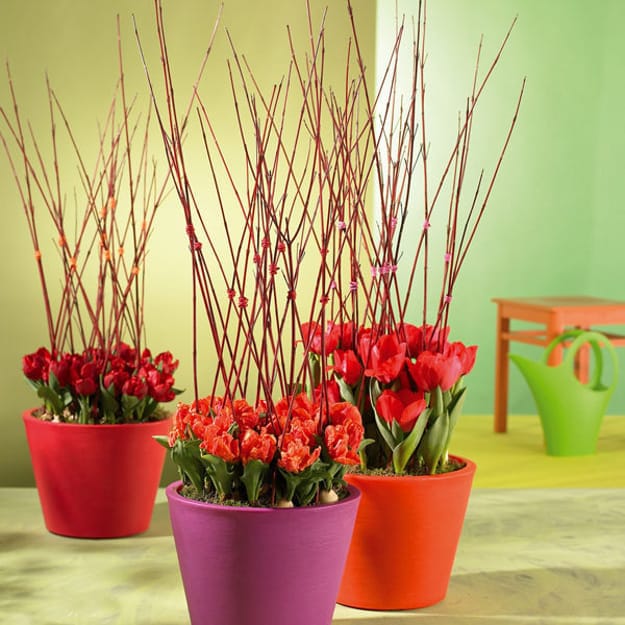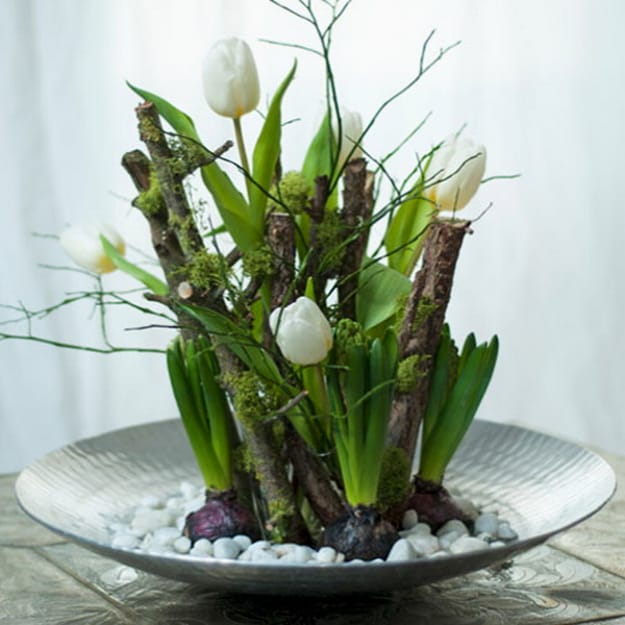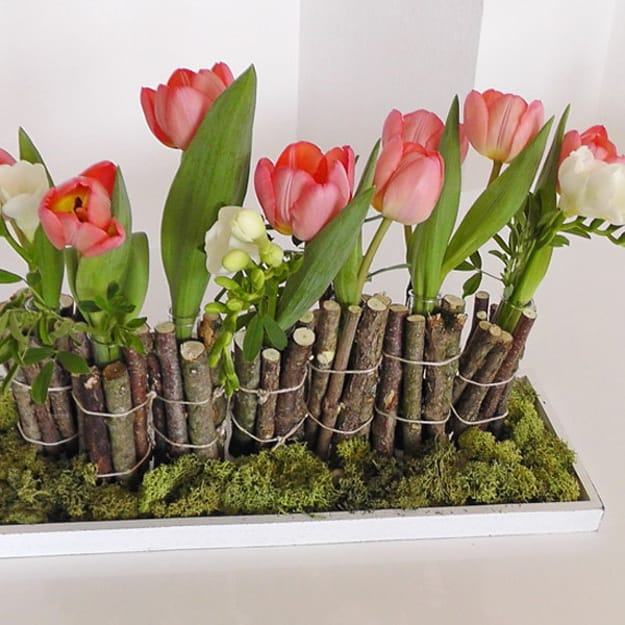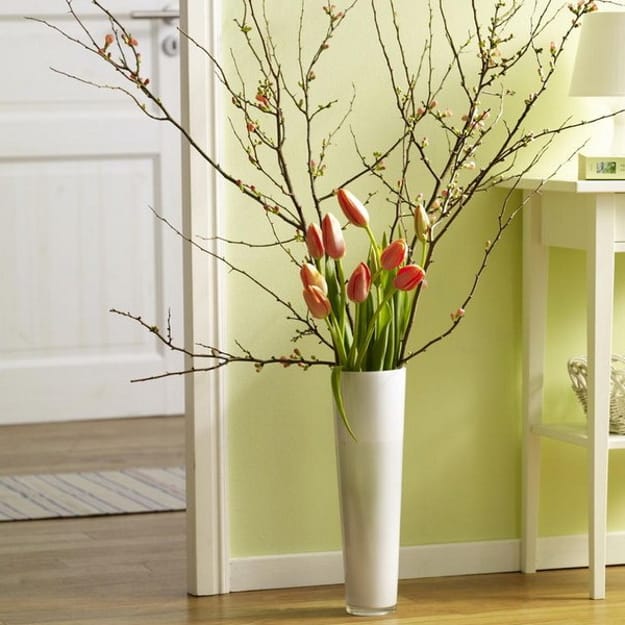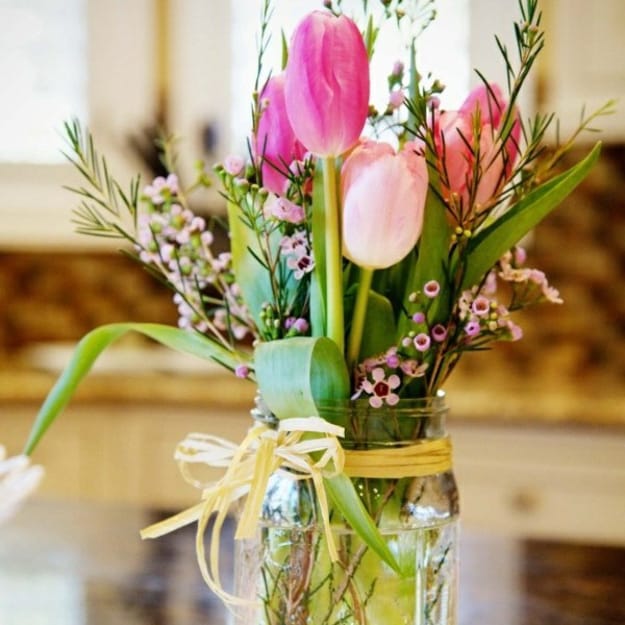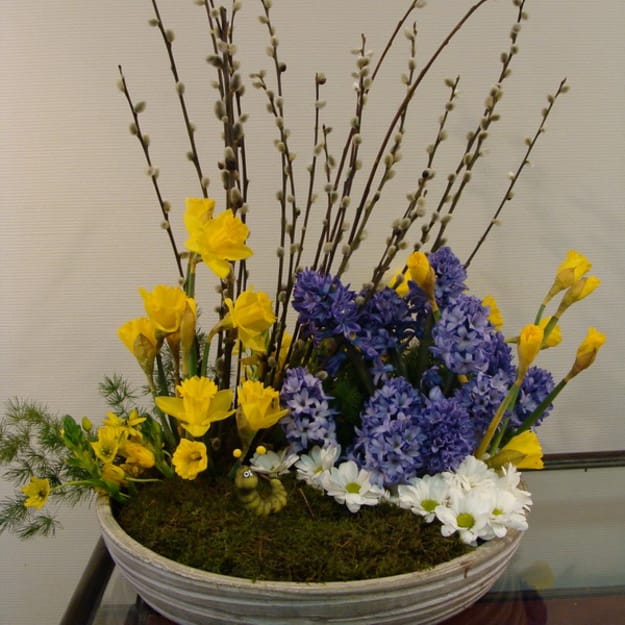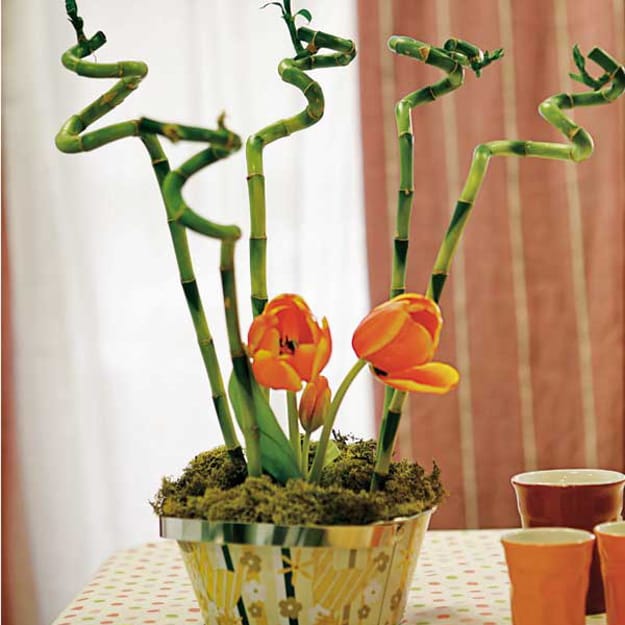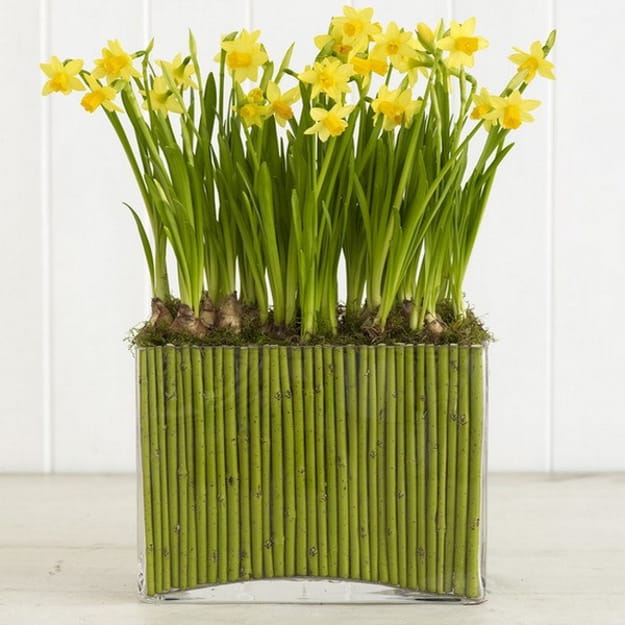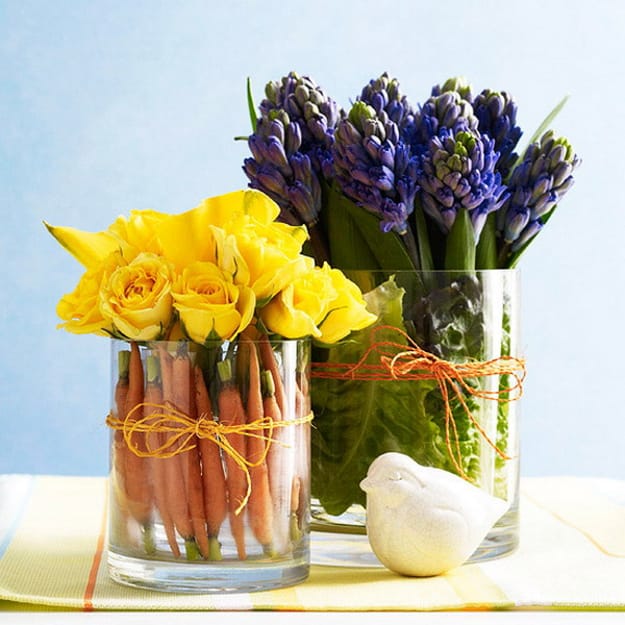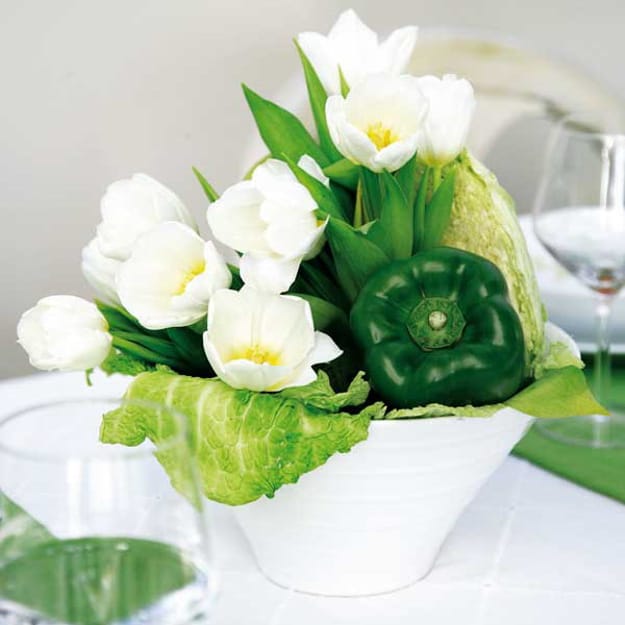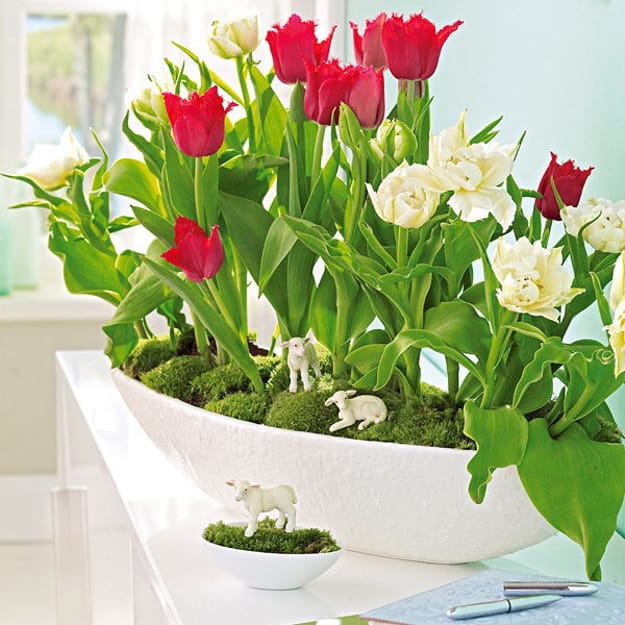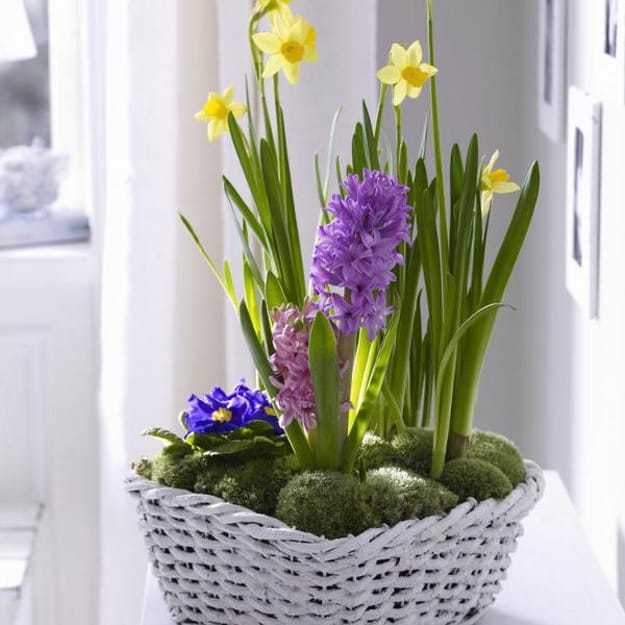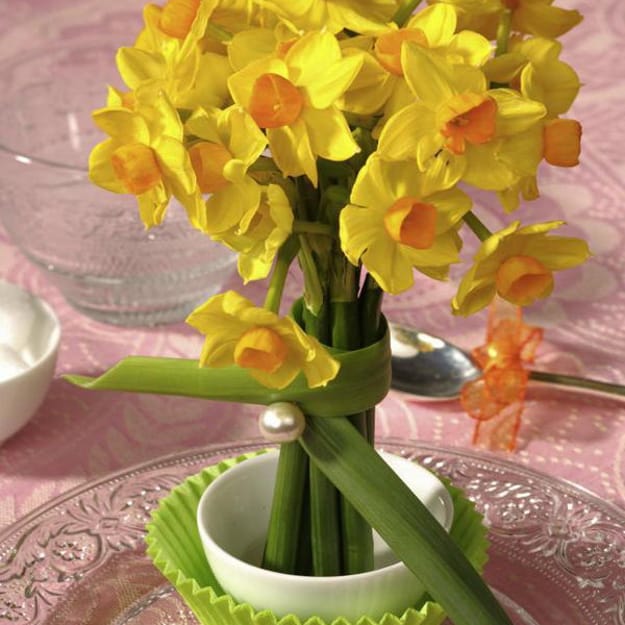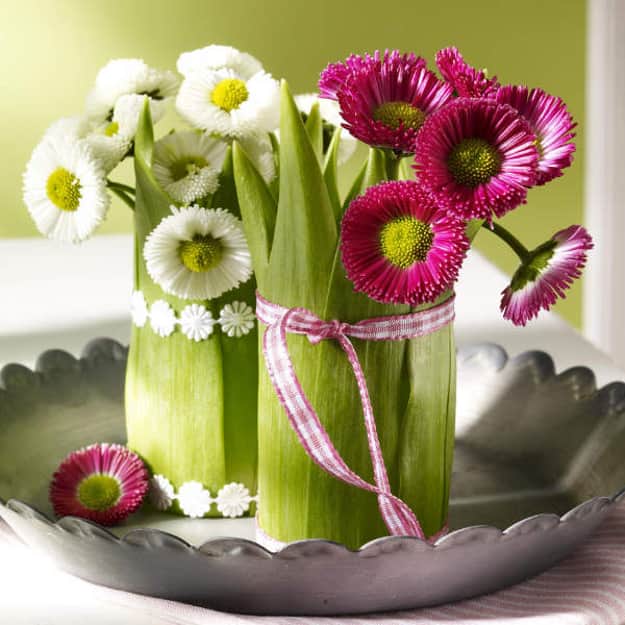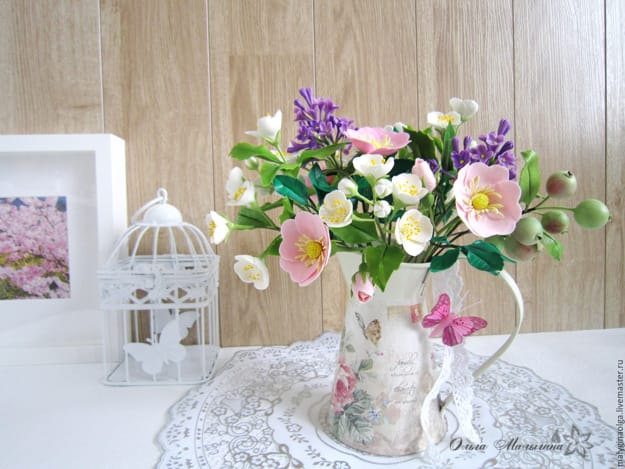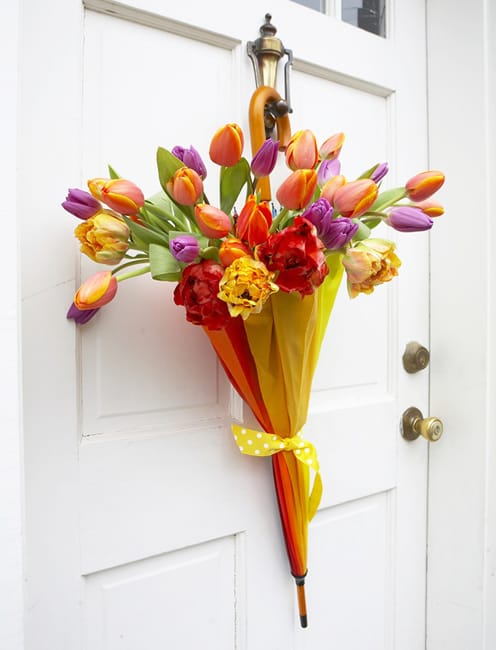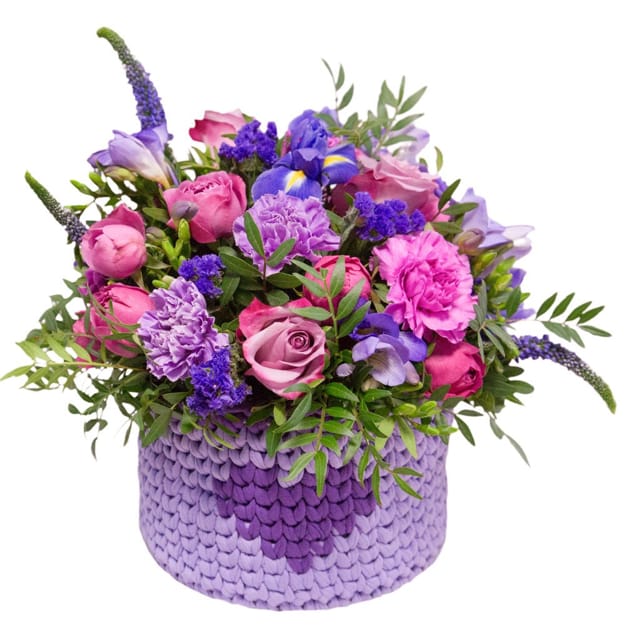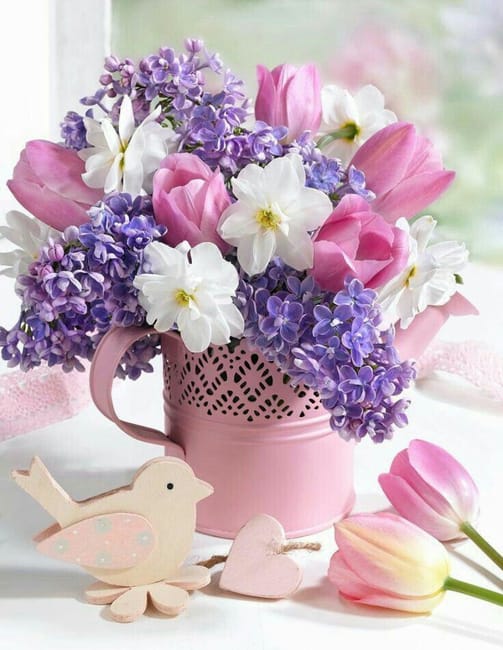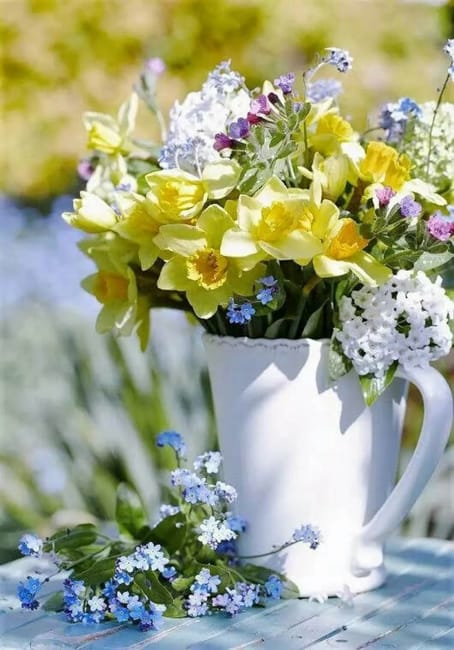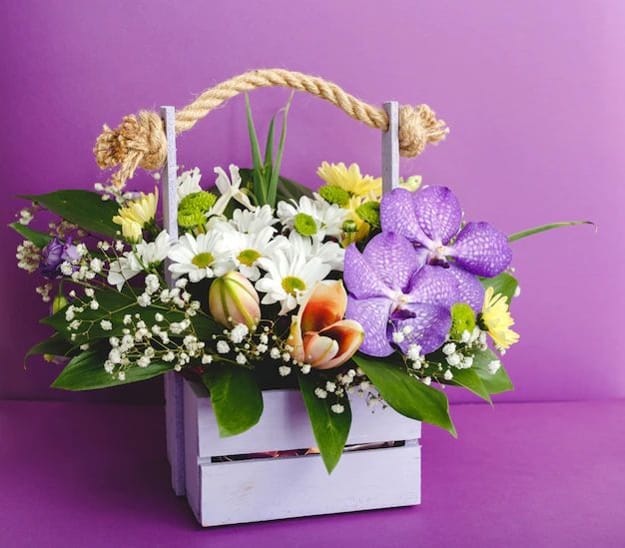 Handmade planters are unique home decorations that everyone loves. Handcrafted or hand painted containers make great eco gifts in any season....
and enjoy free articles sent to your inbox