Habitable Pavilion with Polished Steel Pipe Exterior, Futuristic Contemporary Home

Interior Design Ideas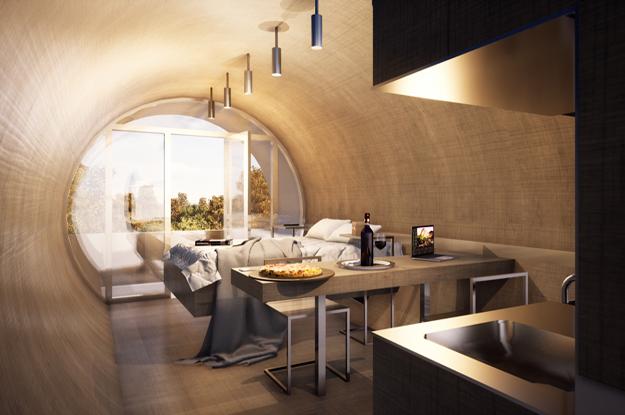 Steel-wood interior design in a minimalist style
VALENTINES DAY IDEAS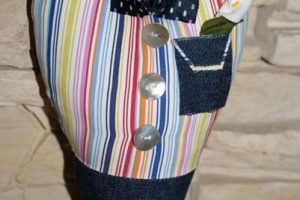 The pavilion design takes advantage of its unique tubular shape to work on an open landscape, offering beautiful natural surroundings. Contemporary interior and exterior design blend with landscapes while providing a symbolic image of an oil pipe or a bullet. The Russian Perfect is a small dwelling, functional as a small contemporary home and futuristic as abstract work, demonstrating simplified and elegant geometry.
The unique pavilion is an elongated metal cylinder, which perfectly works for hillsides. The spectacular console hangs over the hill providing a panoramic view from its balcony. It is a small house design with all the necessary amenities. Guests can cook dinner, shower, sleep on a comfortable bed, and enjoy the natural beauty from a cylindrical balcony.
Ellipse house design blending wood interiors and a futuristic exterior
Unusual glass addition adding a futuristic look to the house design
Tiny contemporary home in a minimalist style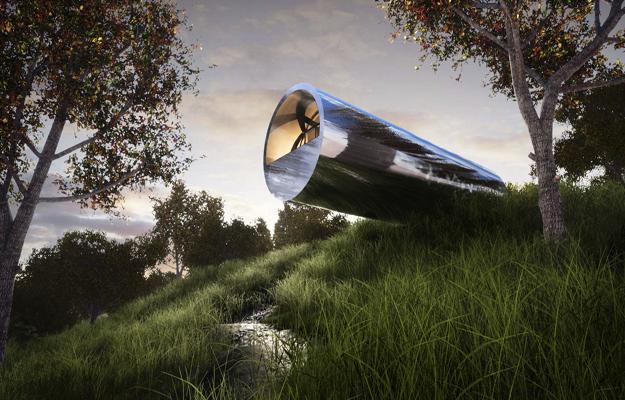 House design materials
The polished house exterior makes the architectural design look innovative and exciting. Wood interior design ideas include wood walls, ceiling, floors, kitchen cabinets, and dining tabletop. Metal bedside tables, chairs, and kitchen appliances balance the interior design and connect it with a stainless steel exterior design.
Portable Loft, small house design with glass walls sending a futuristic vibe
Recycling old car parts and metal pipes for modern home decorating
Futuristic small house design with the unusual exterior and wood interiors
Polished steel sparkles flawlessly in the sun, surrounded by lush greenery. The habitable space that looks like a pipe with a shiny surface shows elegant geometry and beautiful materials. Sergey Kuznetsov, the chief architect of Moscow, called the pavilion Russian Perfect, seeking the integration of house design into the local landscape.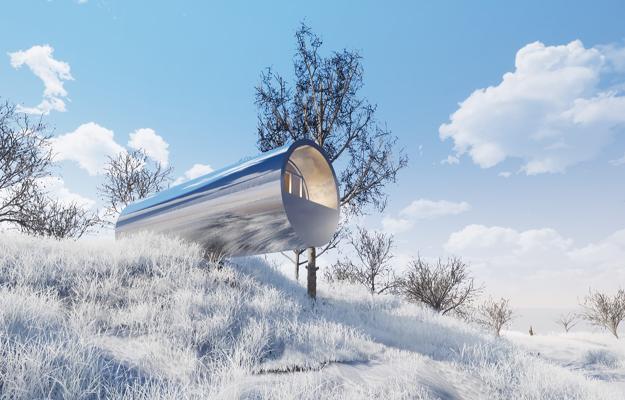 Artful architectural design
The original house exterior and comfortable interior design are innovative blends of abstract art with a contemporary look and modern textures. Silver-gray colors of metal elements balance the dark brown color palette of the wood ceiling, walls, and floor, creating the stylish interior design in a minimalist style.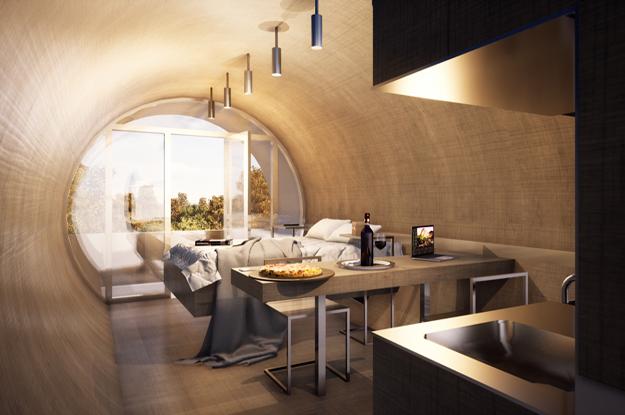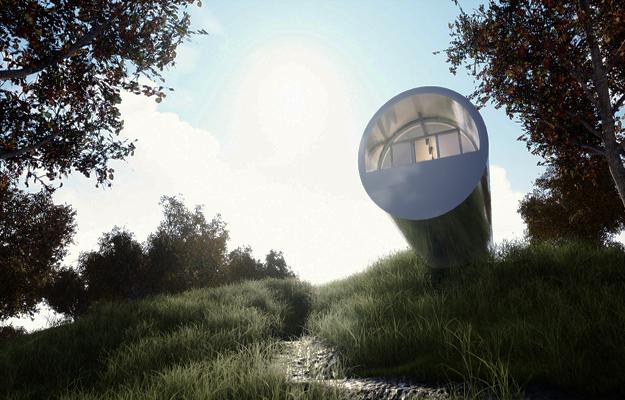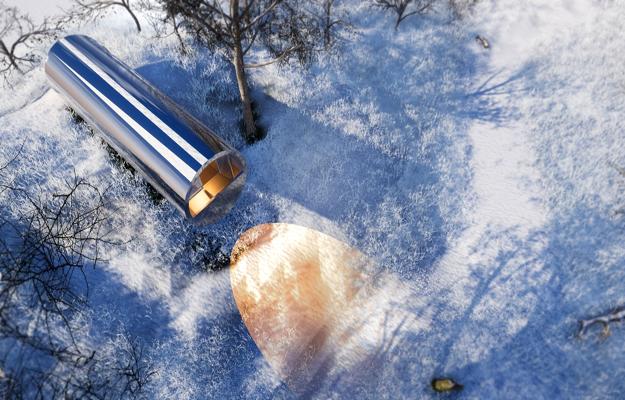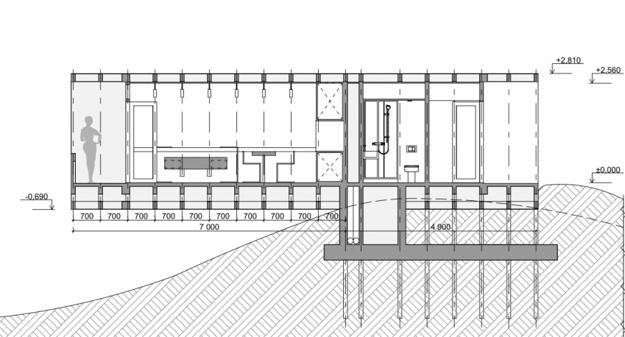 Modern house design in Japanese style celebrates the functionality and elegance of minimalism. Airy, bright rooms look inviting and comfortable. Natural...