Unusual Glass and Steel Extension Adding Futuristic Look to Old Church Building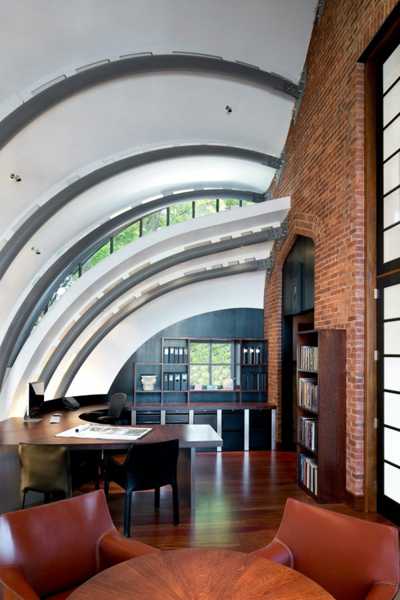 Curvy extension with glass-steel structure and old brick wall design, wood furniture and floor decor
A contemporary glass extension to an old church building adds futuristic look and modern architectural design to a historic building. The new extension inspires modern lifestyle and stylish studio interior design, blending an antique brick wall with contemporary architectural design with large windows, wooden floor and furniture.
Modern interior design brings lots of light, creating a fabulous space with comfortable decor. Huge windows add soft curvy lines to the the historic building and symmetry that emphasize the beauty of the old church. The antique brick wall design connects the original architectural interiors with the new glass-steel extension.
The wooden floor and furniture add elegance and soberness to contemporary architectural design, creating the beautiful and comfortable office space. The unusual architectural design softened a traditional old building look and harmoniously increased its size and functionality.
Glass-steel architectural design, old church extension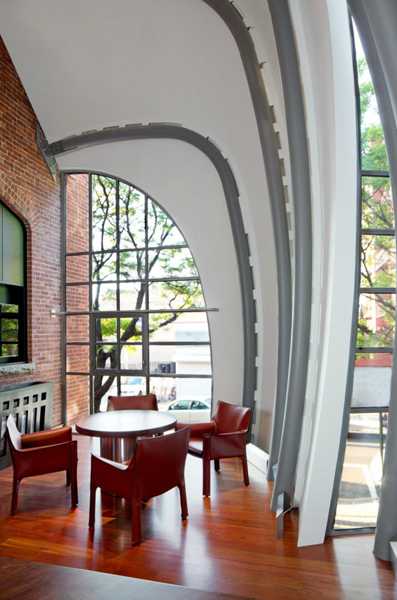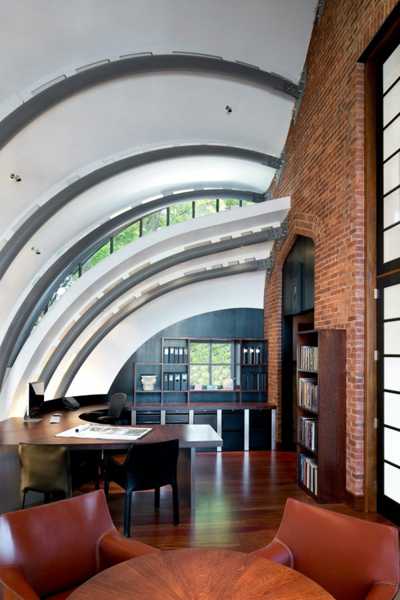 The glass extension created a spacious, light and attractive work  studio, dramatically changing the look and feel of the historic church in Hoboken, New Jersey, USA. This impressive glass extension is the project by Marchetto Higgins Stieve Architects, dmarchitect.com/
Glass and steel create a nice contrast with antique brick walls of the historic building. Curvy shape and  and symmetry of the architectural design highlight the beauty of traditional church building, adding fresh contemporary elements and building materials to the old church.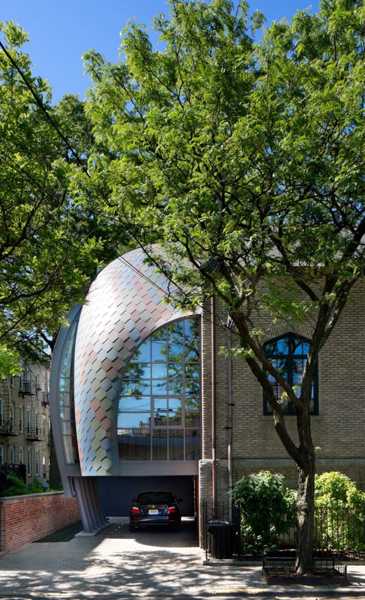 Church houses
Amazing converted homes impress with unique architectural designs and modern interiors
Small church conversion creates modern house behind traditional stone exterior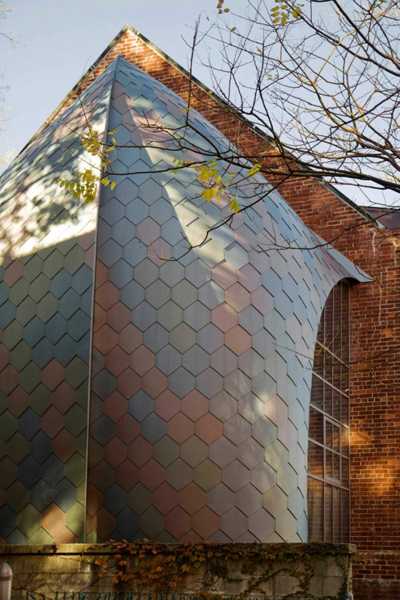 More from architectural interiors

Wildwood House by Giulietti Schouten Architects offers spacious and bright home interiors enhanced by gorgeous views of the surrounding forest. Concrete...