Ellipse House Design Blending Wooden Structure and Futuristic Look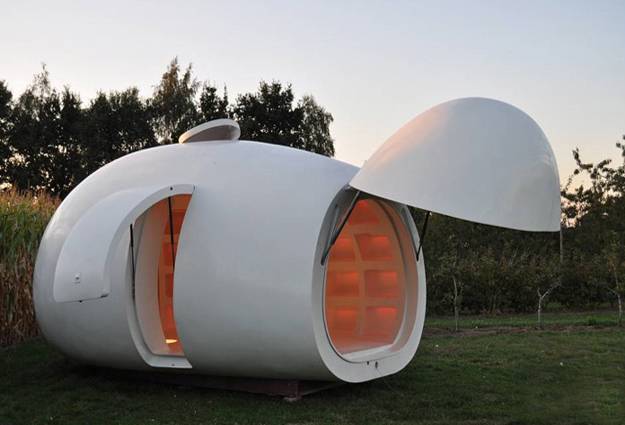 Ellipse house design with two doors
This unique house design is a blend of futuristic  and creative ideas with natural building materials. Designed by architectural studio DmvA in Belgium, the small house design is inspired by organic shapes of oval ellipses. Lushome presents this very unusual handmade house design with futuristic vibe and character.
The house design project is called Blob VB3. It is built by a team of three people. David Driesen, Tom Verschueren and THomas Denturck. The mobile small house is built with wooden elements, which make the project inexpensive and affordable, and creates light but durable structure.
The small house design creates one open space, offering 20 sq m ( 215 sq ft ) of living space. It can be places anywhere, creating a small home office in your garden or a small home. The small house design is good as a garden shed, cottage or cabin also.
Small house design for outdoor living and camping in style
Small house design in ellipse shape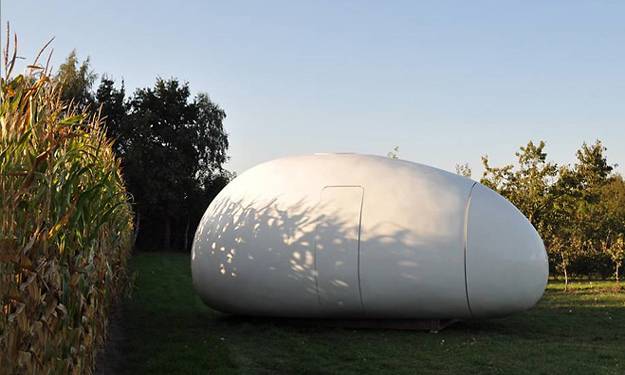 Space saving interior design allows to add a small kitchen and a small bathroom to the open living space with lots of storage shelves which can be used as small beds.
The front part of the ellipse-shaped house can be opened, creating a small entryway and a shelter for a small outdoor seating area. The small house is designed without windows but with two doors.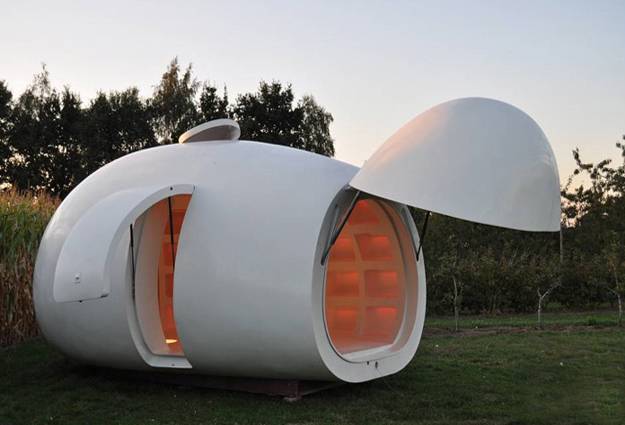 Functional and inexpensive, the small house design is an unusual mix of futuristic look, traditional eco friendly material and organic design shape. The small house can be used as a hunting and fishing cabin, garden house or summer retreat.
Salvaged wood gazebo design adds a beautiful centerpiece to yard landscaping
Small house on wheels with space saving interior design and decor
Kids would be glad to have this futuristic looking home on their backyard also.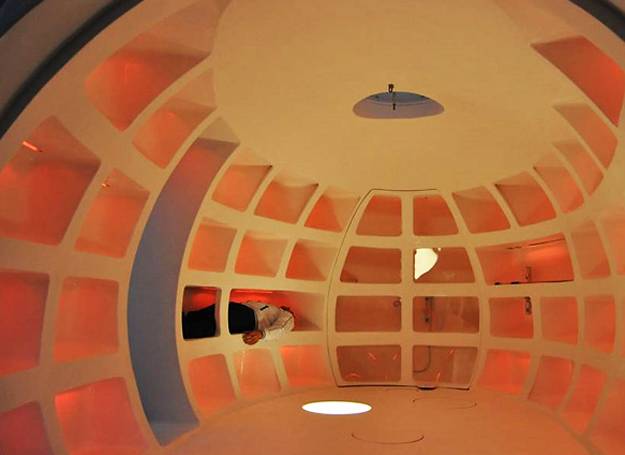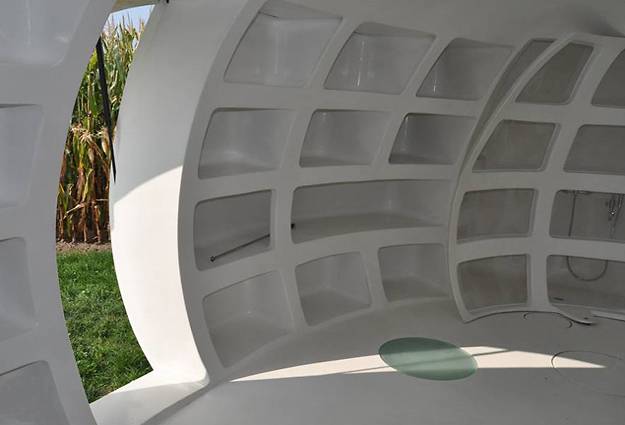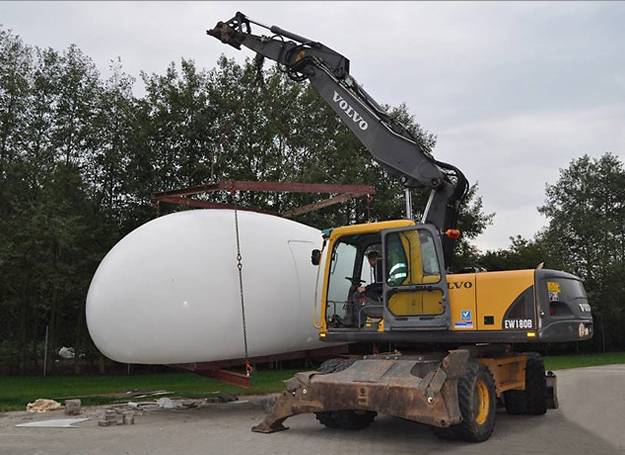 Modern house design in Japanese style celebrates the functionality and elegance of minimalism. Airy, bright rooms look inviting and comfortable. Natural...