Small House on Wheels Offering Warm Space Saving Interior Design and Decor

Interior Design Ideas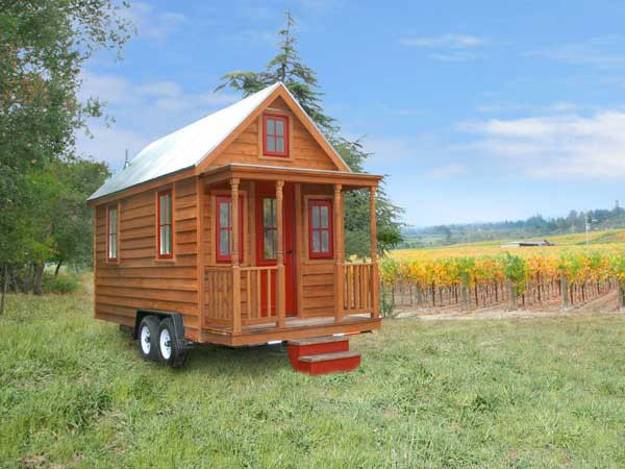 Small house design with a porch
shelving ideas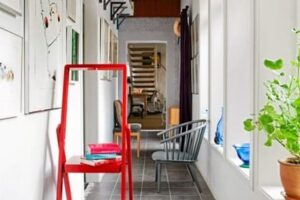 This small house design looks charming and welcoming. It features warm wooden interiors and delight with space saving layout. Its small kitchen is adorned with convenient shelving, creating useful storage. Its living room is designed with built-in and traditional comfortable furniture pieces and decorated with practical blinds made from linen. Lushome presents this small house design which is eco friendly, energy efficient, comfortable and attractive.
Small spaces are adorned with cozy wood, and look functional, warm and pleasant. This creative and space saving house design demonstrates interesting details, space saving interior design and decor ideas that add charming vibe to the beautiful Tumbleweed home. The house design started with one of the recommended 18 foot trailers by Tumbleweed Tiny Home Company, www.tumbleweedhouses.com/, but became an extra 2 feet longer with a larger living room and a beautiful porch.
The porch is a true decoration of this small house design. C-channel steel that matched the trailer and had a 2 foot section welded to the front are added to the porch, creating the wonderful open space feel to the porch design. It is kept free from posts and railing for unobstructed vies of natural surroundings and creating more spacious outdoor living area.
Small garden house design and interior decorating ideas for outdoor living in style
Small mobile home design recycling salvaged wood
Small house design Tumbleweed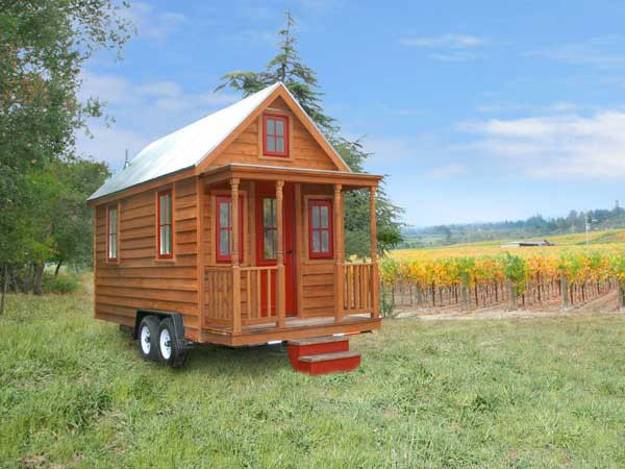 The house is built by JT who used traditional Tumbleweed finishing touches, like the pine tongue and groove walls, the wood finished windows and the fir flooring. This small house design is amazing. It blends standard trailer home design materials with creative designs from IKEA.
Rather than build custom shelving, JT bought pine shelving at IKEA and built in to the house. The shelving blends in perfectly, creating attractive, functional and fresh room design.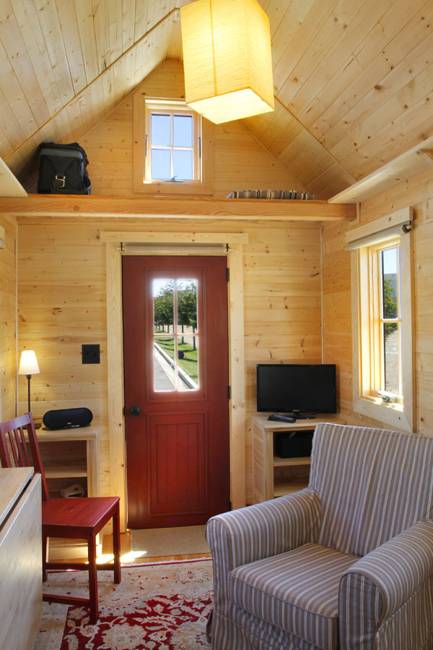 Small bathroom design mixes  things up a little also. JT added a couple inches to the bathroom and put in a tidy sized sink underneath the window. Above the toilet he simply recessed shelving and a mirror to give the bathroom a spacious look which beautifies small spaces with a unit from IKEA.
Small house design with large window seat
Small summer house design offering modern interiors for Green living on wheels
Small kitchen design is a great way to save time and money while creating functional and comfortable small kitchen interiors. Commercial kitchen storage shelving from IKEA is put underneath the finished wood countertop. The kitchen blinds which creates smart window coverings are simply dish towels with small dowels inserted into the ends. Small spaces are maximized by a niche in the wall that was used for extra shelving.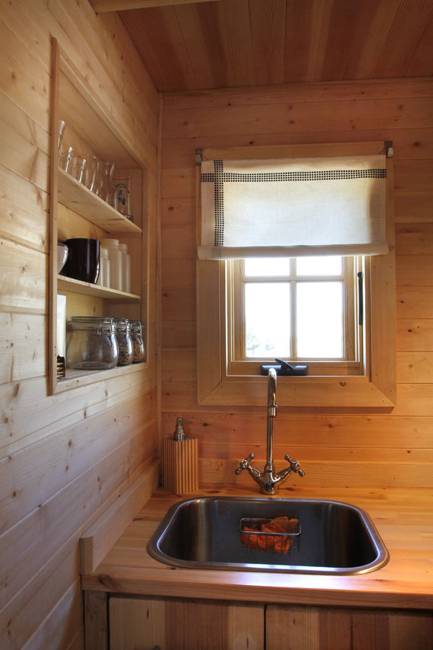 Small bedroom design add comfort and charm to this small house. Attractive accent lights at the head of the bed give stylish details to the small bedroom loft. The up lighting creates a warm glow without shadows, creating spacious and cozy small bedroom design. The lighting design is perfect for bedtime reading. A comfortable mattress and good lighting design for the loft are all you need for a perfect nights sleep in a pleasant small bedroom.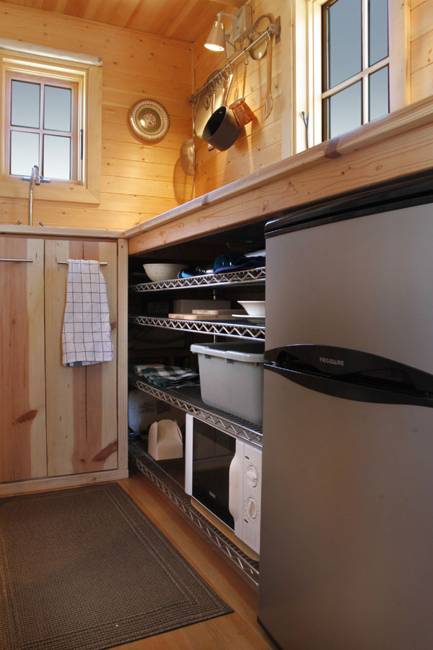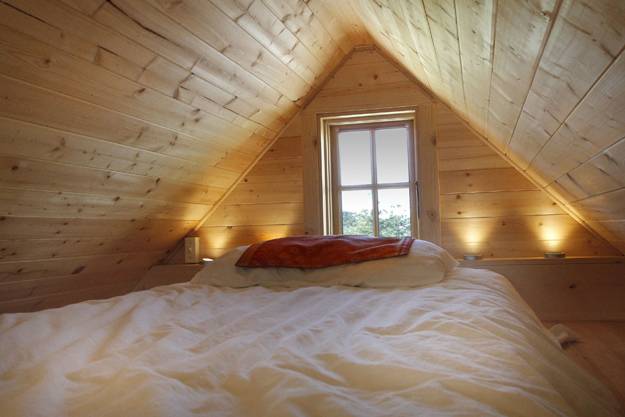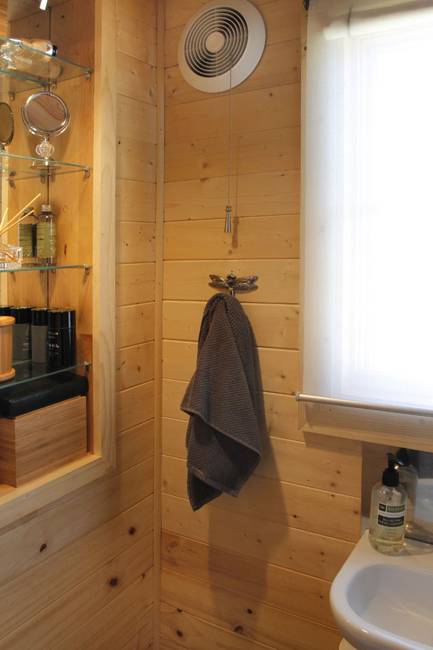 More from interior design decor

Modern living room designs that are cozy and warm offer comfortable spaces to spend evenings in late fall, winter, and early...
and enjoy free articles sent to your inbox