Salvaged Wood Gazebo Adds Spectacular Centerpiece to Yard Landscaping

Decorating Ideas

Outdoor Living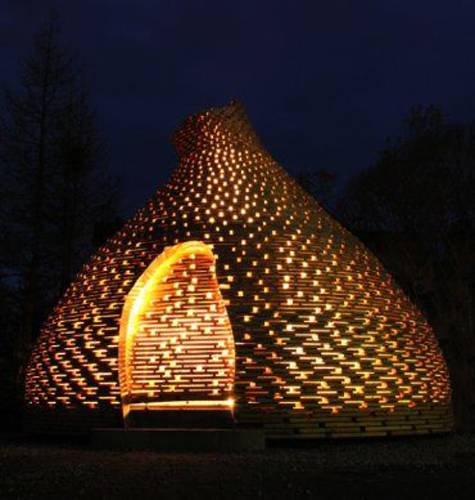 Salvaged wood gazebo design in Scandinavian style
wooden gazebo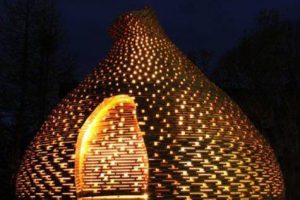 This small garden structure, a dome gazebo with a peat roof is designed in Norway. Inspired by traditional house designs with peat roofs, the dome-shaped gazebo looks very interesting, unusual and cozy. It creates a protected from wind and rain outdoor seating area with a fire pit, which adds more comfort and fun to outdoor living spaces.
Architects from Norwegian studio Bureau Haugen Zohar Arkitekter offered creative, practical, convenient and cheap ideas to improve the functionality of backyard designs while building beautiful centerpieces for yard landscaping. The dome shape, perforated wall design, natural materials and a peat roof are wonderful ways to explore organic design ideas and create an attractive gazebo that looks harmonious with the natural surroundings.
Traditional wooden gazebo designs are wonderful for DIY projects, but if you want something truly unique and innovative, new architectural designs in industrial or exotic and ethnic styles add interesting details and a professional touch to backyard designs. This dome gazebo is one of modern and cheap ideas to create stylish outdoor rooms which are great to use in any weather.
Unusual gazebo design in contemporary style
22 beautiful metal gazebos and wooden gazebo designs
Unique architectural design for yard landscaping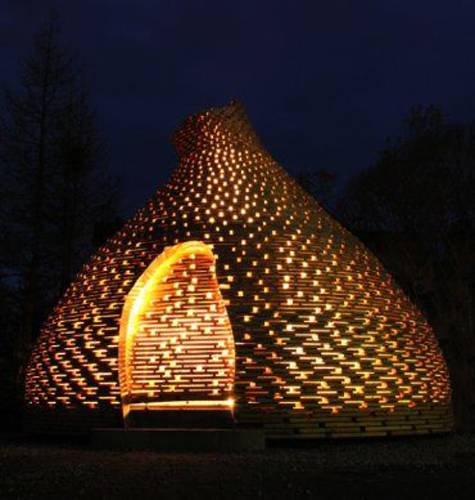 This contemporary gazebo looks spectacular, especially at night. The gazebo design blends modern ideas with traditional shapes and materials. The beautiful gazebo with its peat roof and unusual wall design turns a convenient and functional garden structure into an amazing centerpiece of yard landscaping.
The outdoor seating area with a fire pit reminds of traditional old buildings created with pine planks. Its small budget allowed to use inexpensive traditional materials, salvaged wood from old buildings.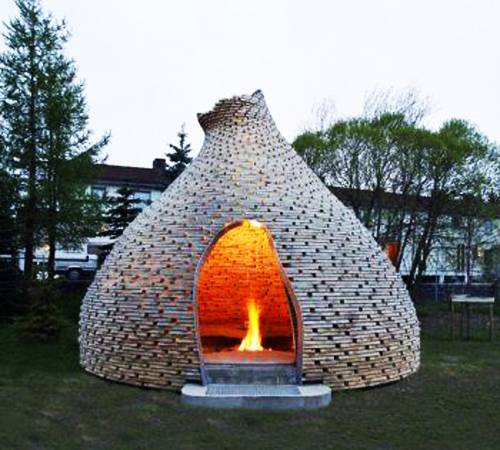 The gazebo is built with small woodblocks which are stacked on top of each other in 80 rings of decreasing radii. Each ring consists of 28 wood blocks places are different angles to create the dome shape. The rings are separated by a wooden blocks which create spaces for light to come inside.
Thatched roofing for gazebos and sheds, beautiful backyard designs
Adjustable and portable sunshade design reinventing traditional pergolas
Creative design ideas that recycled salvaged wood add the gazebo a natural and comfortable feel. Its perforated wall design makes the gazebo breathable and comfortable. Salvaged wood blocks and its unusual shape create the unusual and interesting gazebo, that looks spectacular in the dark.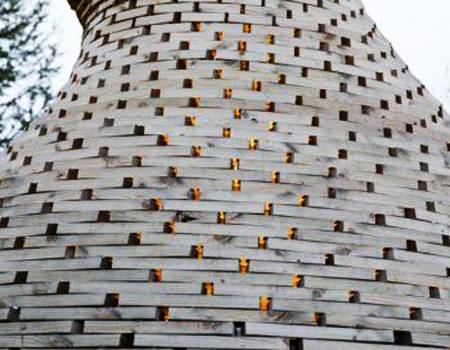 It is a beautiful centerpiece that enhance yard landscaping and improve outdoor living spaces with unique Scandinavian style.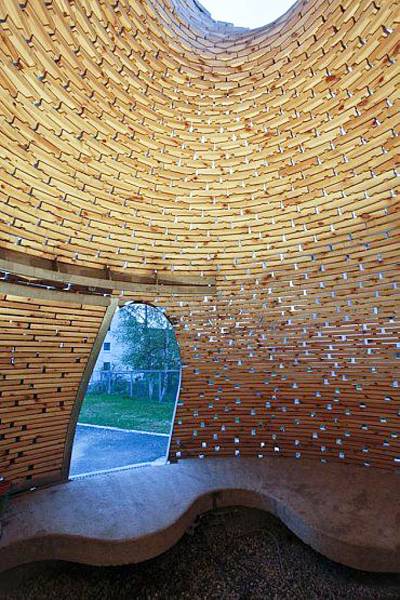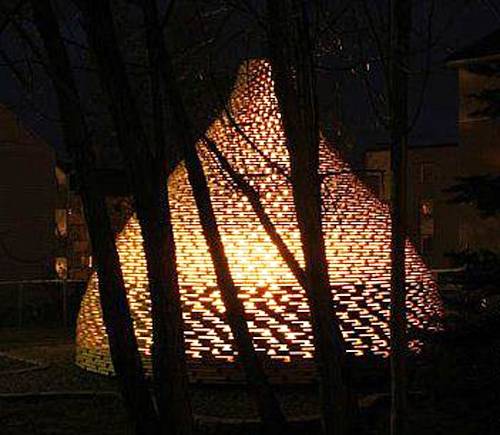 Photography by Grethe Fredriksen, Jason Havneraas.
More from architectural designs

Modern houses with original roofs look unique and spectacular. A roof is a functional architectural element that adds personality to a...
and enjoy free articles sent to your inbox