Small House Design for Outdoor Living and Camping In Style
---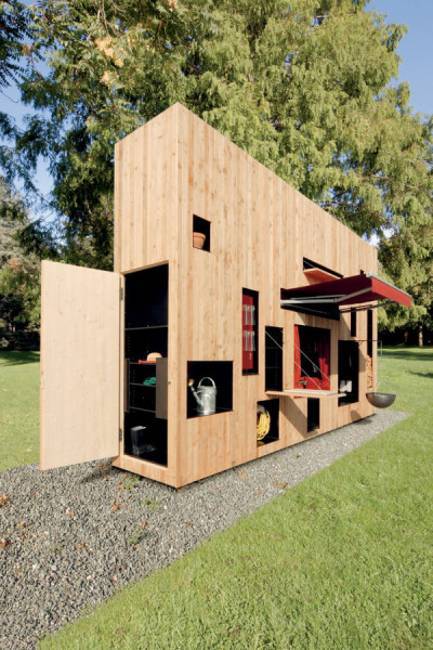 Modern garden house design with dining area and storage spaces
This small house design looks like an artwork, but designed for camping and outdoor living in style. The amazingly compact this small home can be used as a summer house, country side cottage, mountain cabin or garden house. Lushome presents this small house design as a great inspiration for creating a small garden house or cabin that provides all you need for rest, hobbies and entertainment.
Building a small house is fun. Henry David Thoreau described building  a cabin on the shore of Walden Pond in his book. Walden, or Life in the Woods. A Dutch architect Nils Holger Moormann impressed by this book, designed and built a unique wooden house that offers a secluded haven for tranquil outdoor living, camping and recreation in style.
The narrow wooden house design features interesting, space saving and modern details. The miniature house is named Walden, as the house on the pond described in the book. A tall narrow garden house design has a few storage and living spaces. It shows harmonious design and give an excellent opportunity to connect with nature while enjoying simple lifestyle.
Small garden house design and interior decorating ideas for outdoor living in style
Sphere garden houses adding contemporary touch to backyard landscaping
Small house design for hobbies and camping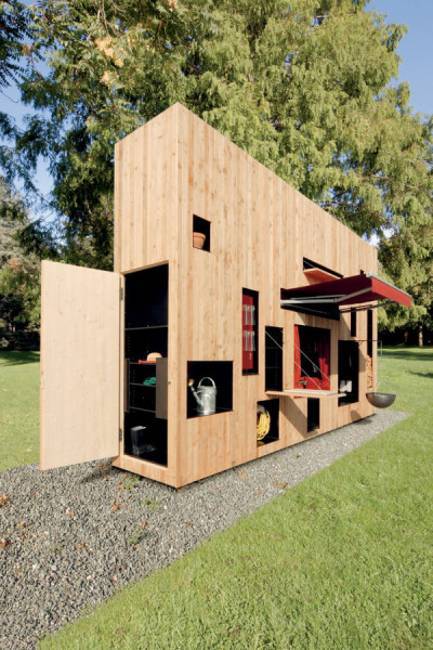 The exterior walls of this small house have various storage spaces for things you need, as gardening tools, a hose, pots and firewood. These items are used as decorative accents giving unique character to this tall and narrow house design.
There is a small table for dining after preparing meals outside. A birdhouse, hidden in the exterior wall niche, adds a charming accent to this wooden house design. The outdoor seating area is compact and comfortable, offering a perfect place for enjoying the beautiful views.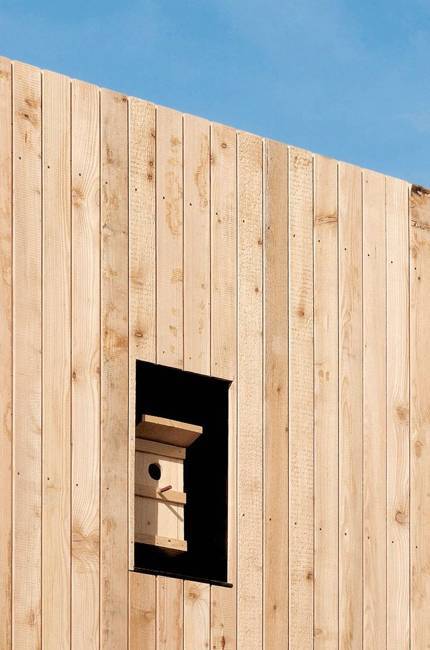 There is a small area with a sofa with a retractable canopy sun shades. Another small room for rest is located above the entrance. A narrow wooden staircase leads to this area that features sliding glass roof design that protects from hot sun and rain.
Charming garden house design and beautiful landscaping ideas
Unique small house design offering simple home interiors and tranquility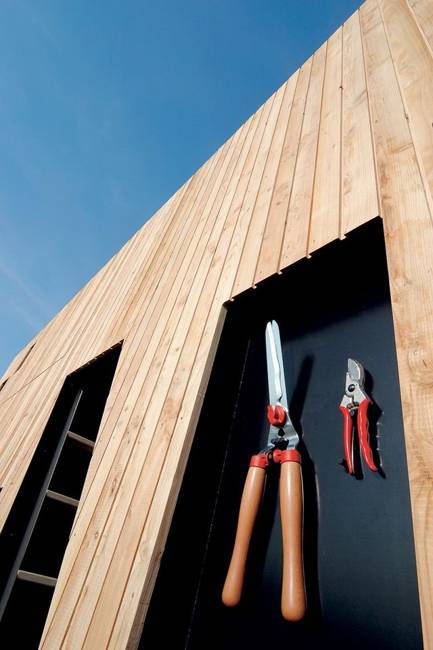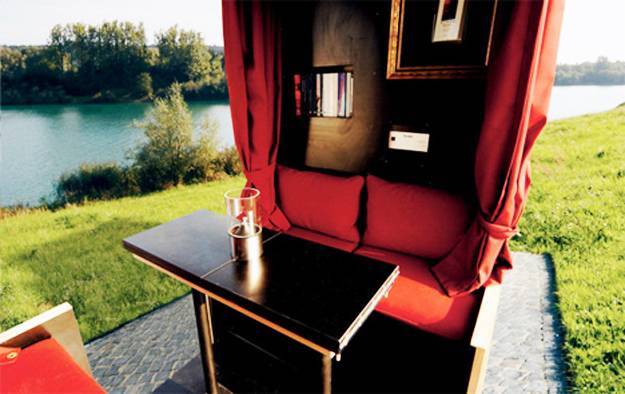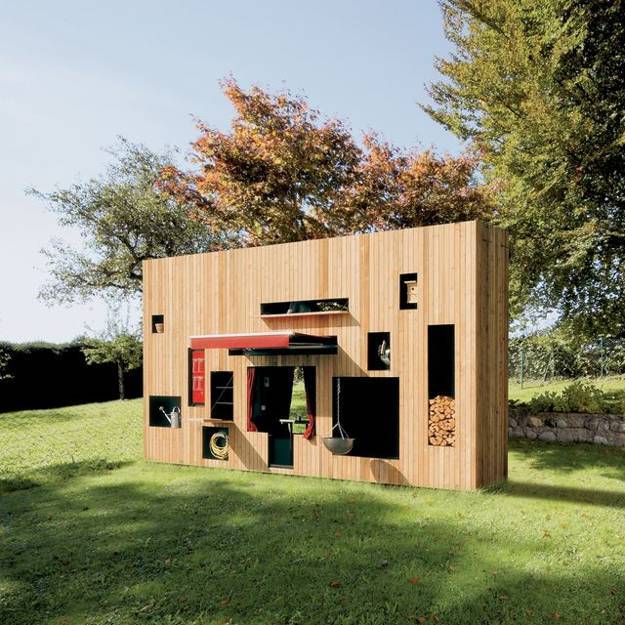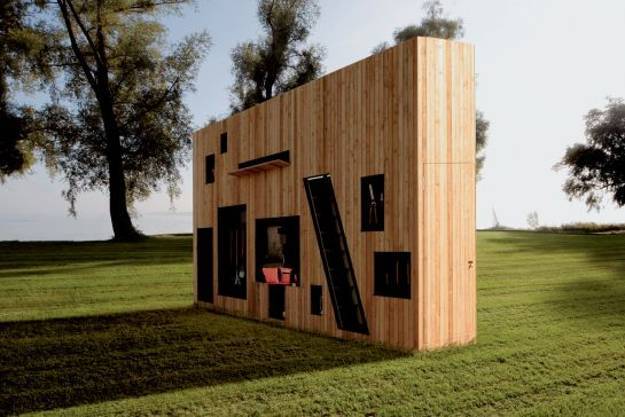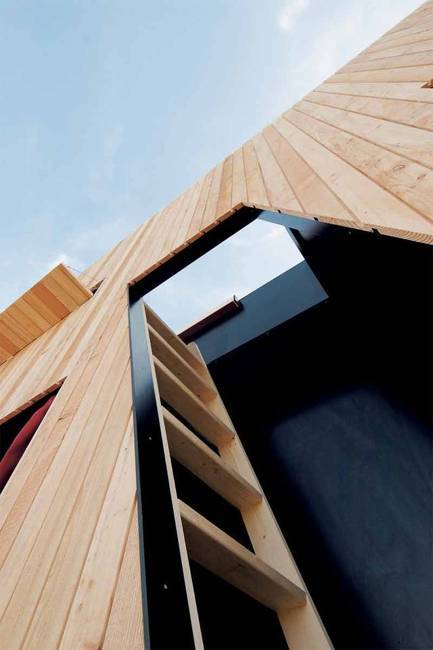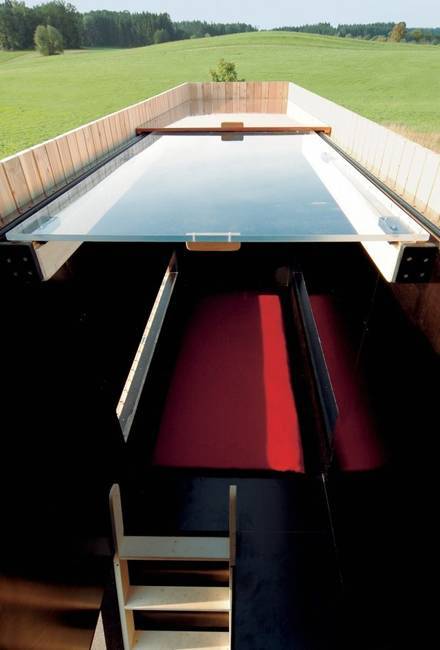 A house without a roof is in California. The house design is envisioned by Craig Steely Architecture and provides beautiful outdoor...