Small House Design Offering Simple Home Interiors and Tranquility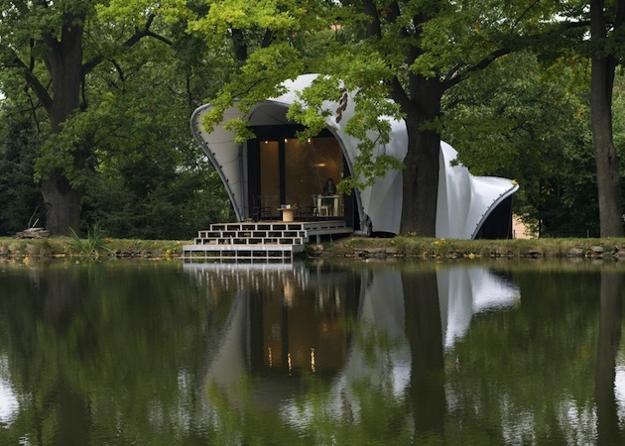 Small house design with a wooden desk overlooking the pond and trees
DECORATING SMALL APARTMENTS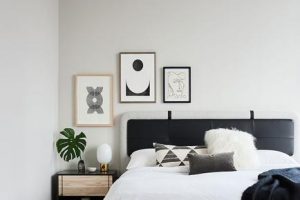 This small house design is a creative project adding a garden house to a beautiful property with a pond. The creative architecture and unusual house design are enhanced by gorgeous surroundings. Located on a site with a pond, the small modern house looks like a giant fish, harmoniously blending with the beautiful water front and mature trees surrounding the pond.
The garden house is located in Czech Republic and designed by OK Plan Architects, www.okplan.cz/ Unusual and interesting architectural design and bright home interiors provide a wonderful retreat for a family in summer. The modern house is situated on the edge of a pond and provide spectacular views of the water feature.
The little home is great for weekends, parties and special events celebrations, for sleep overs and days away from busy city life. Its structure is simple with a soft white canopy built over the top to leave a wide opening that offers an access to the water from a wooden desk.
Summer house design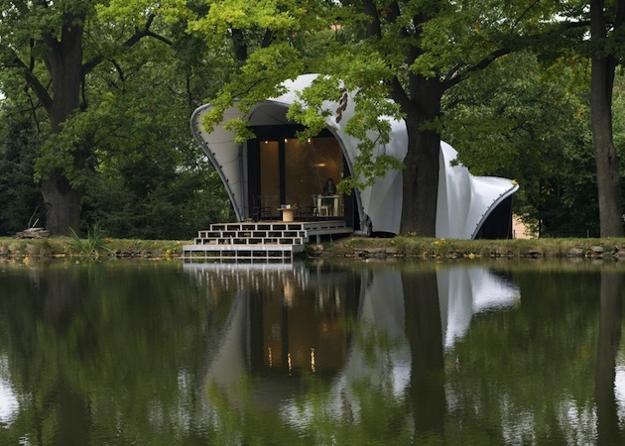 Great for relaxing mornings and afternoons, the desk provide panoramic views of the pond and offer a wonderful, peaceful and beautiful place to relax in every season.
Waterproof plywood was used in the construction of this modern house to keep the home interiors dry, warm and cozy.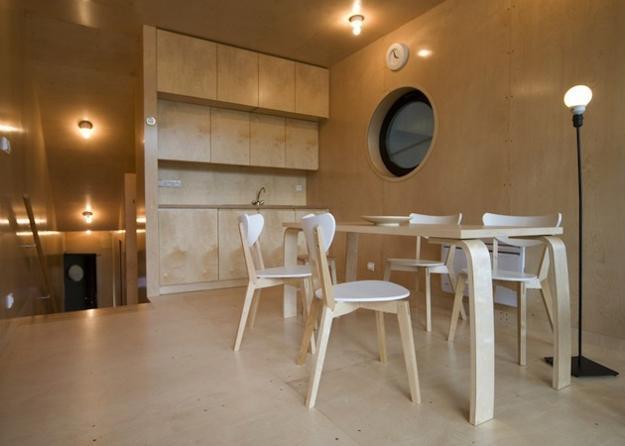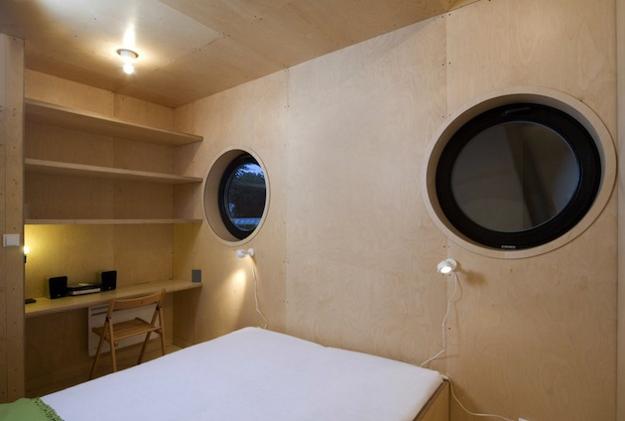 The home interiors are simple and unpretentious, offering comfortable stay and tranquility away from large cities. This small modern house can be an art studio, guest house or just a peaceful retreat, inviting to enjoy the beauty of the pond and connection to the nature.
Beautiful garden house designs adding charm and comfort to backyard landscaping
Small garden house design and interior decorating ideas for outdoor living in style
Sphere garden house design adding contemporary touch to backyard landscaping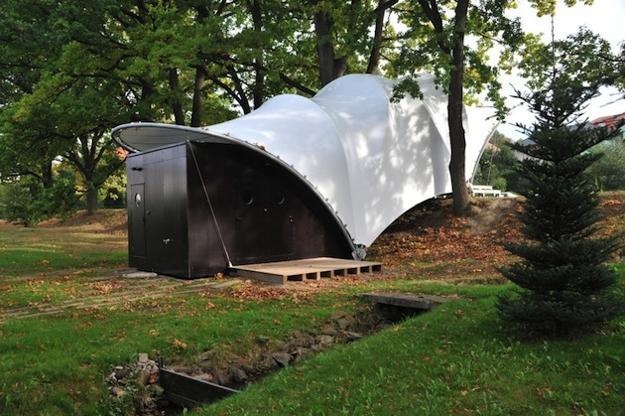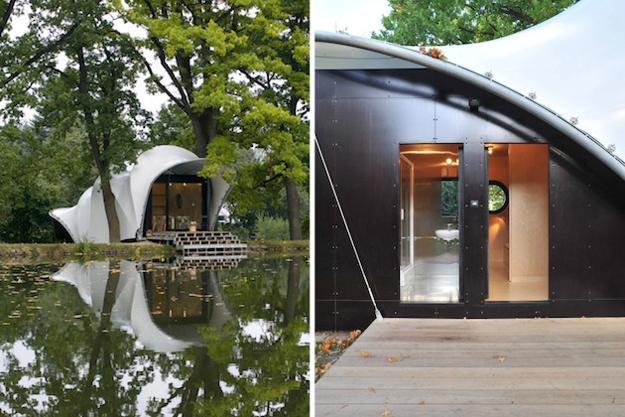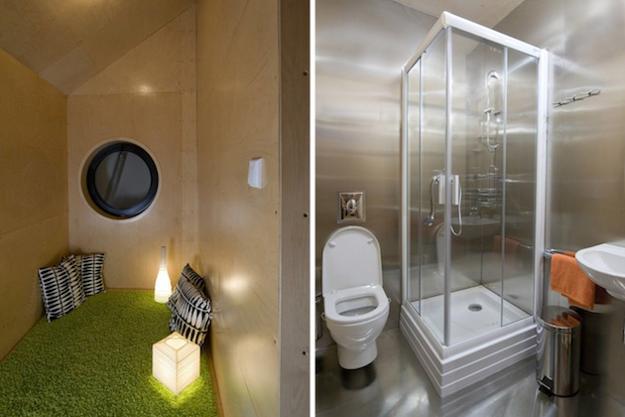 Modern house design in Japanese style celebrates the functionality and elegance of minimalism. Airy, bright rooms look inviting and comfortable. Natural...