Garden Sinks and Wall Fountains Improving Outdoor Living Spaces

Decorating Ideas

Outdoor Living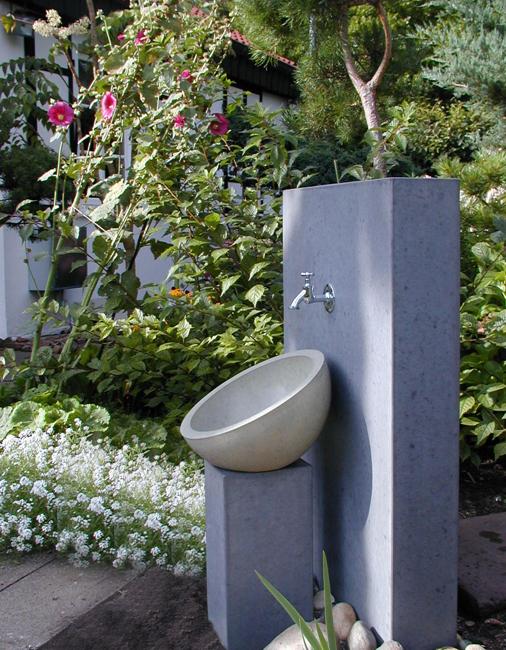 Contemporary column sink design, garden water features
water features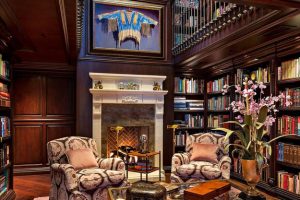 An outdoor hand basin is one of the essential things we need in the garden. It is a convenient and practical addition to backyard designs, and it improves the living spaces in many ways. When we like to wash hands after weeding the garden, painting the fence, mowing the lawn, we are glad to have a hand basin or a wall fountain in the yard. Working outdoors gets hands dirty, and it is a great idea to design an area with a hand basin. Here is the Lushome collection of beautiful, modern garden sinks and decorative wall fountains that help improve outdoor living spaces.
An outdoor hand basin or a garden sink can be handmade, unpretentious or expensive, and stylish. Do-It-Yourself and contemporary designs from home improvement stores offer beautiful outdoor sinks for garden designs. You need to consider if your garden sink will connect to the main water supply or if you want a hand basin on a stand. A sink on a shelf is portable, and you can move it on wheels to the spot where the gardening task you are undertaking.
Outdoor sinks, convenient backyard ideas
Summer kitchen designs, outdoor rooms, modern backyard ideas
Garden sinks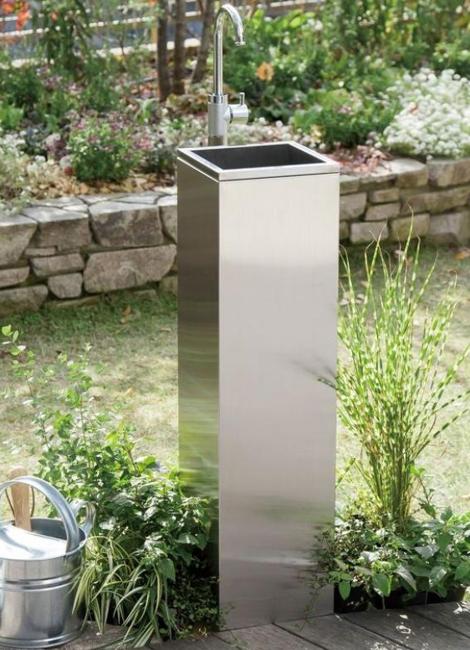 A wall fountain or outdoor sink is perfect for a vegetable garden or herb garden. Also, a garden sink works well for outdoor rooms, especially if your entertain a lot. Having access to water in outdoor rooms and gardens prevents a lot of mess and saves you time. Garden sinks are convenient additions that improve outdoor living spaces.
Beautiful potting benches, convenient backyard ideas for storage and organization
Space-saving ideas to organize your garden shed
Doggie fountain for pet watering
An outdoor hand basin opens many possibilities for artists, handypersons, DIY enthusiasts, gardeners, and artisans. A hand-basin is an excellent thing to have in the garden, near the garage or fire pit area. Cleaning gardening tools, washing vegetables and hands are quick and convenient with easy access to a garden sink.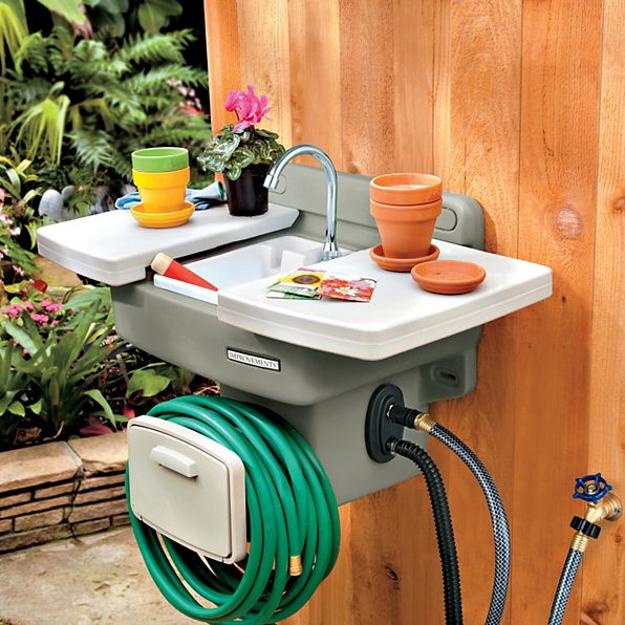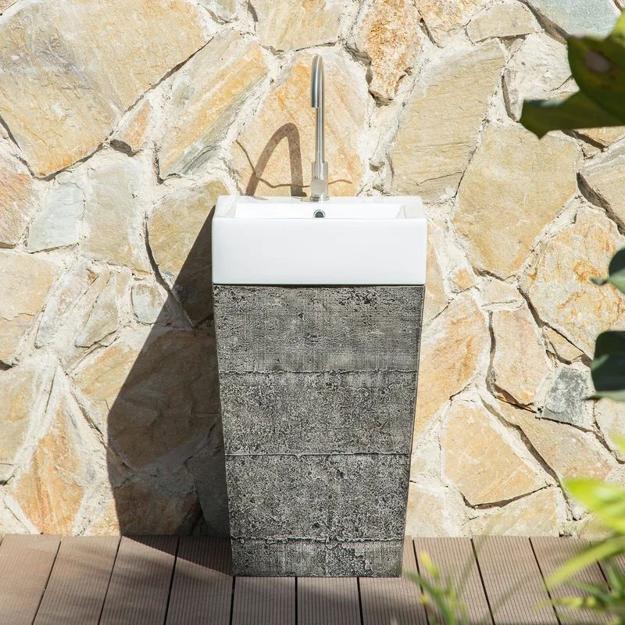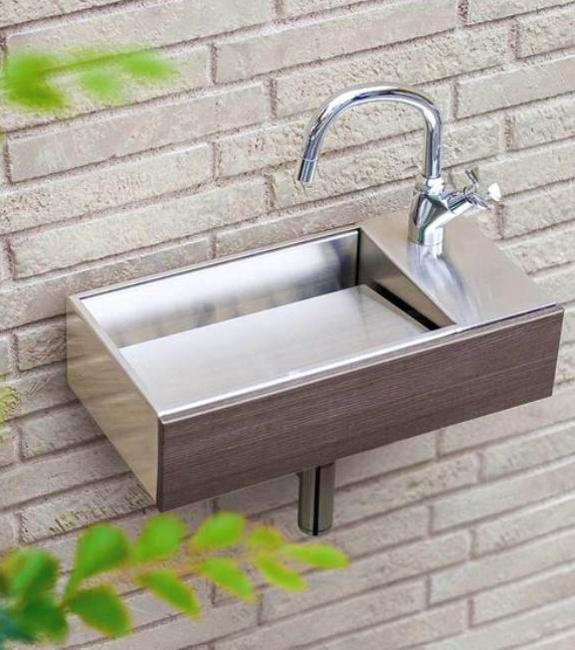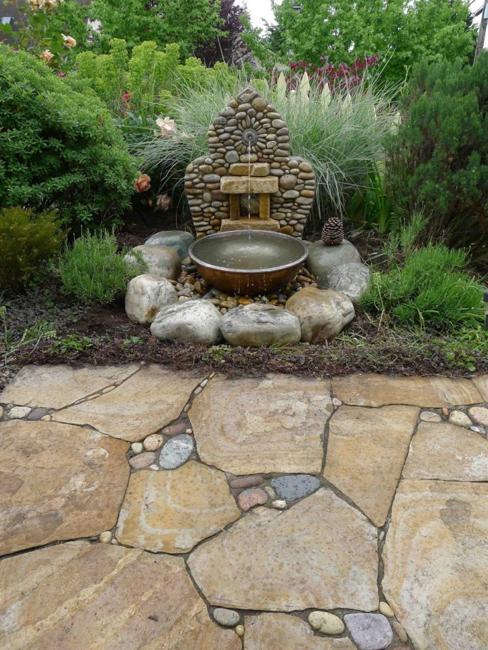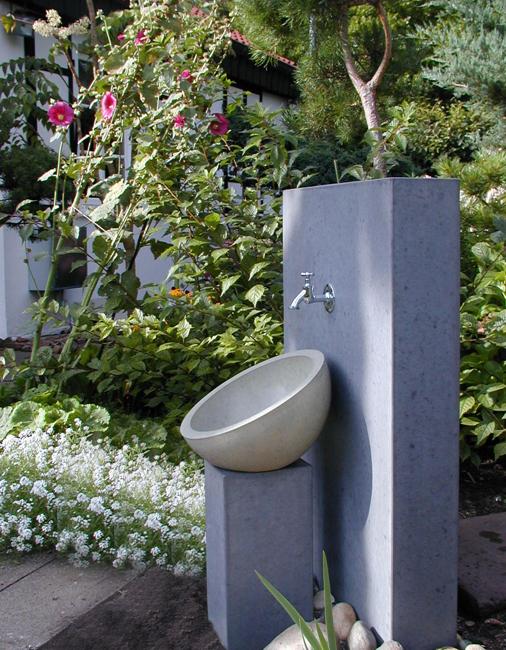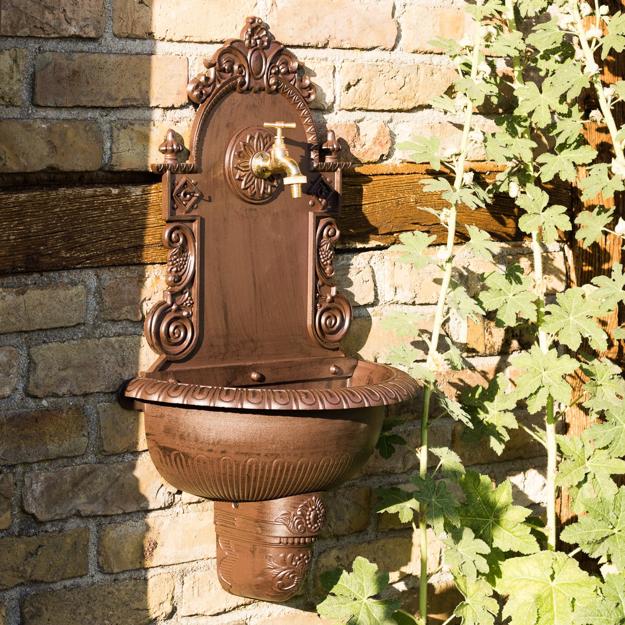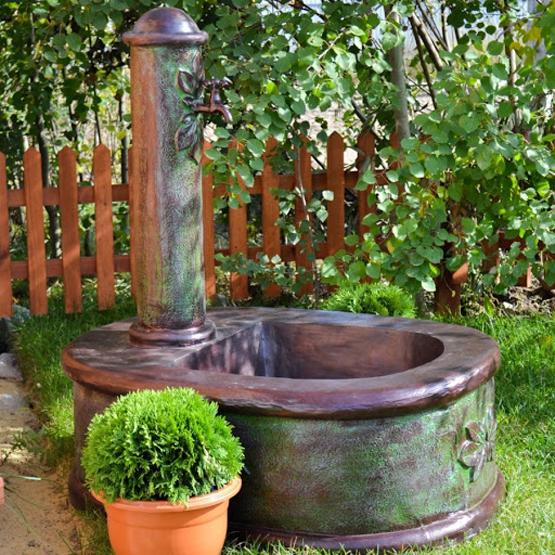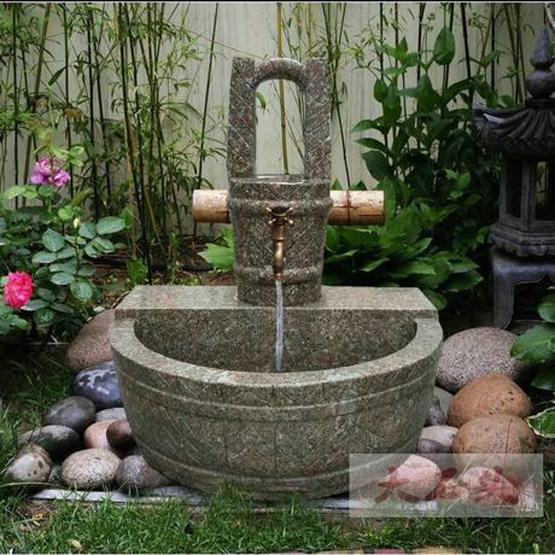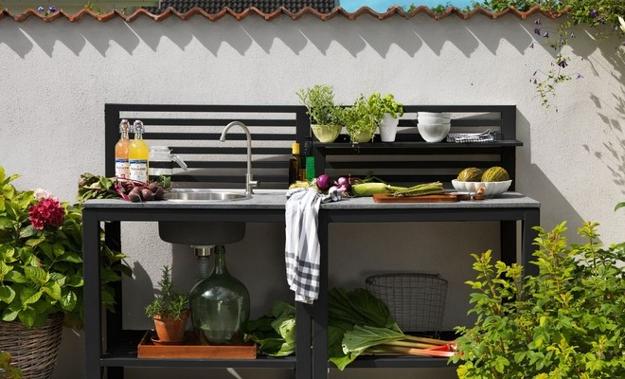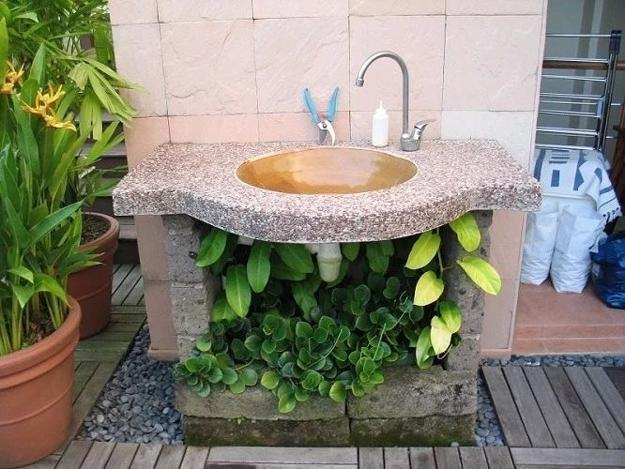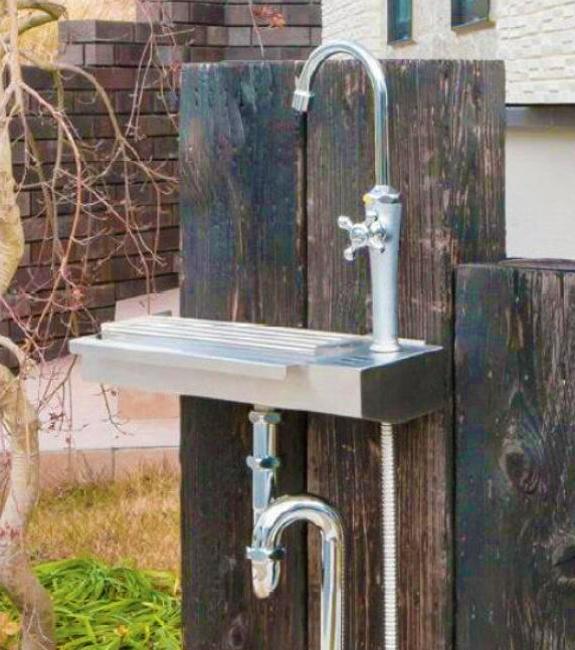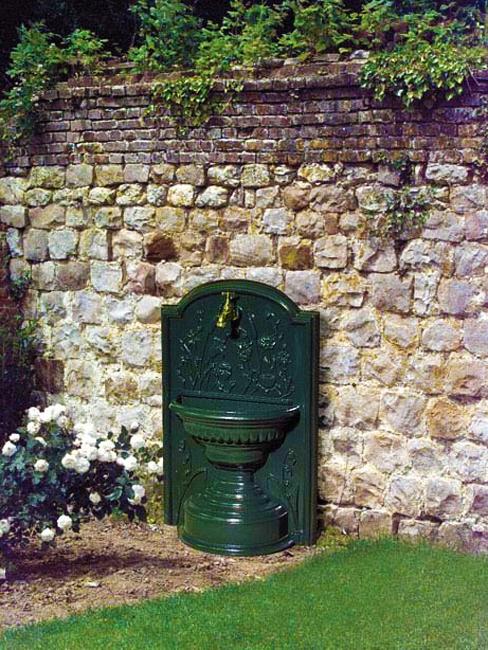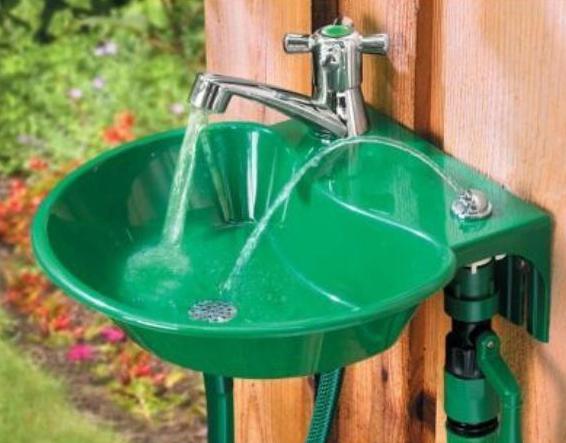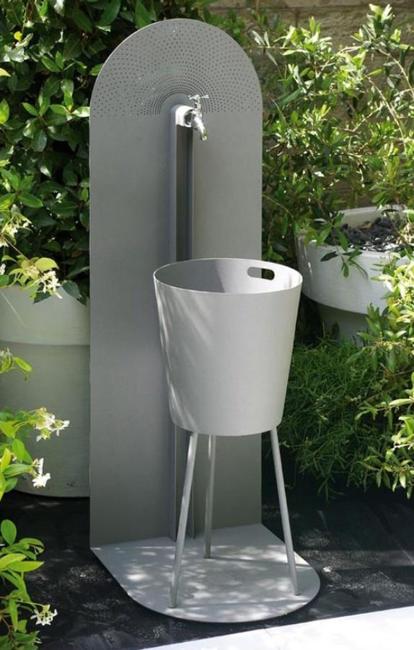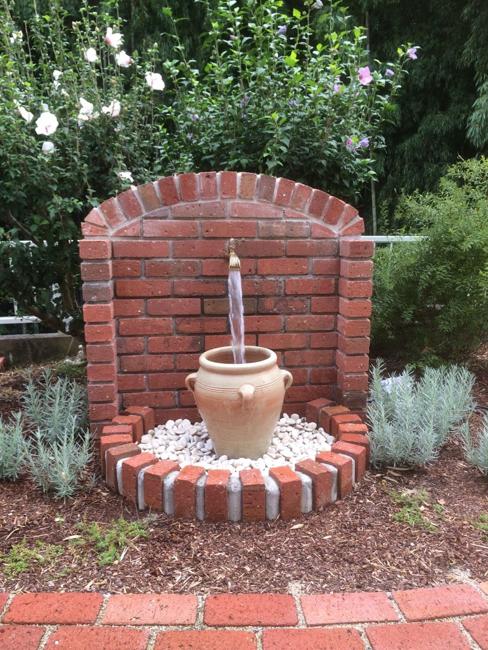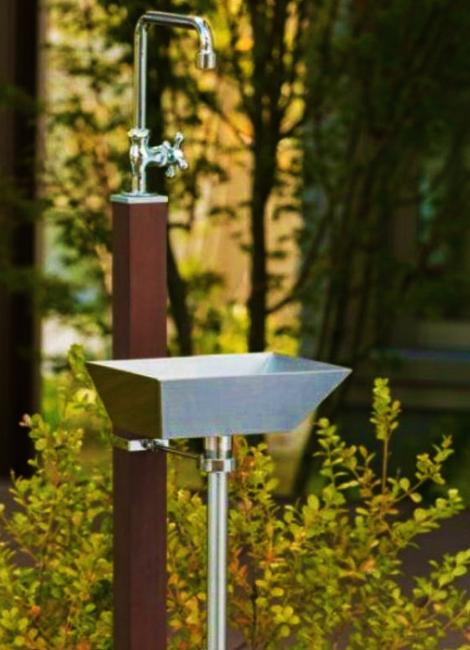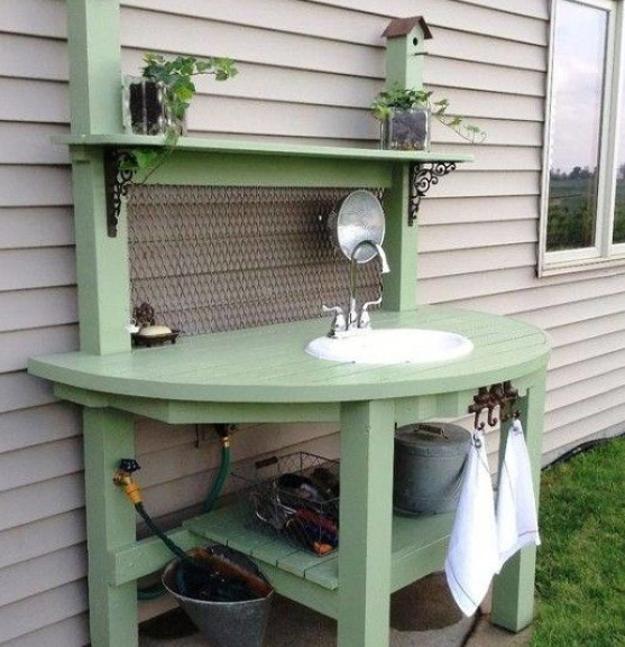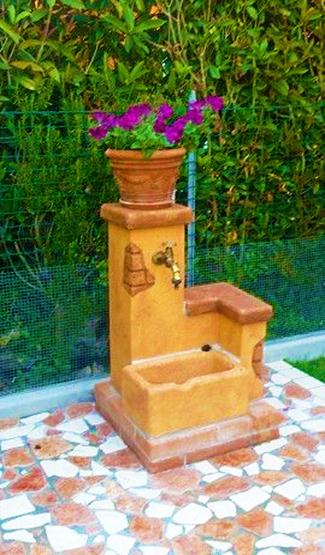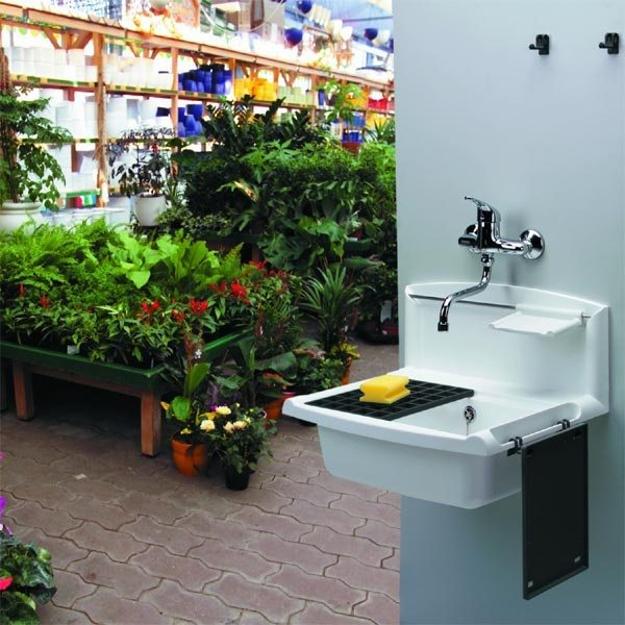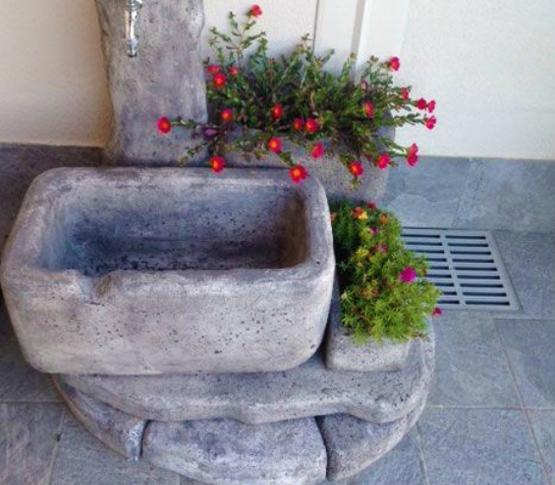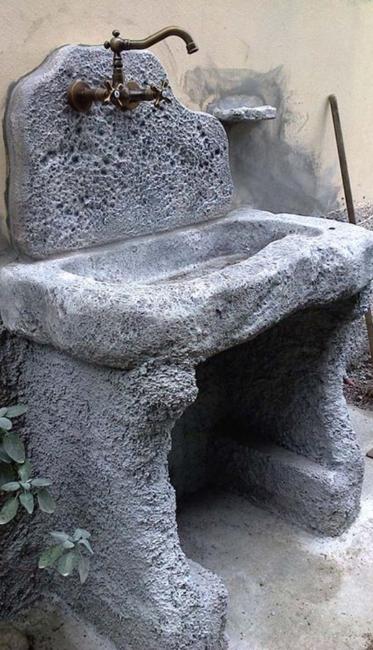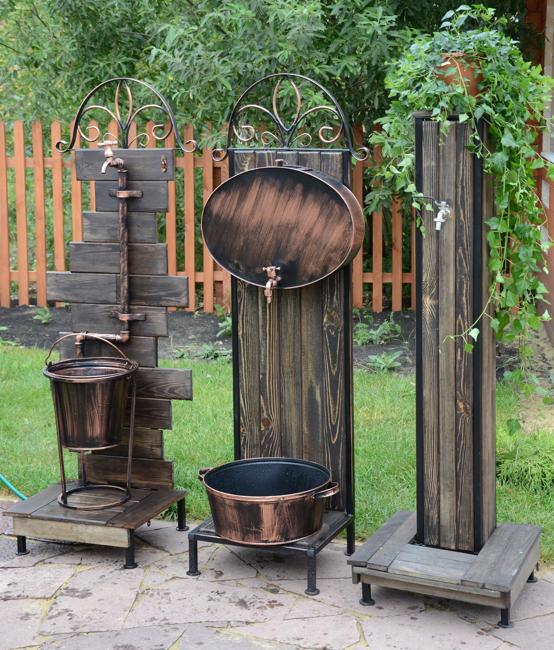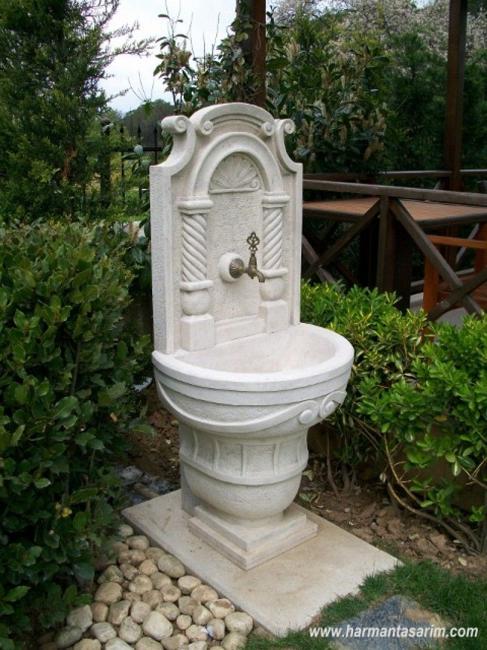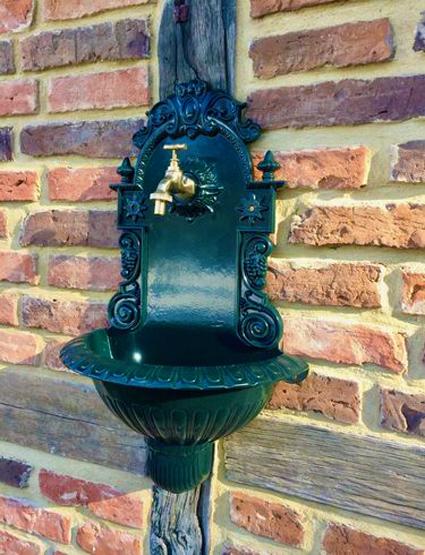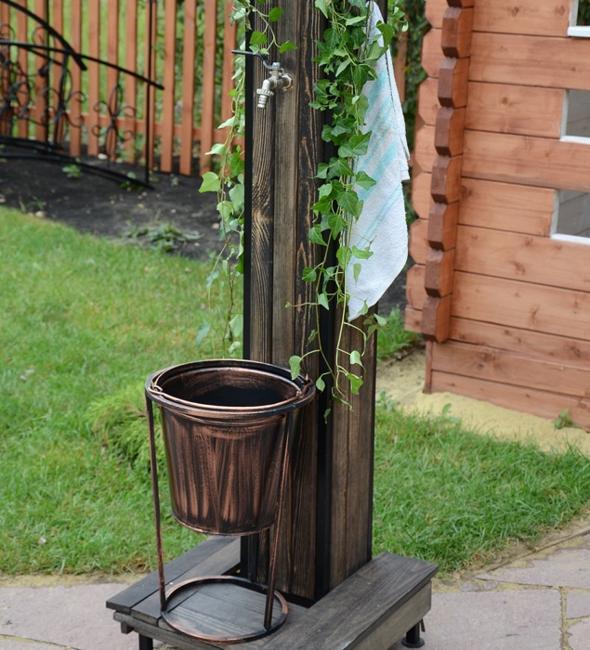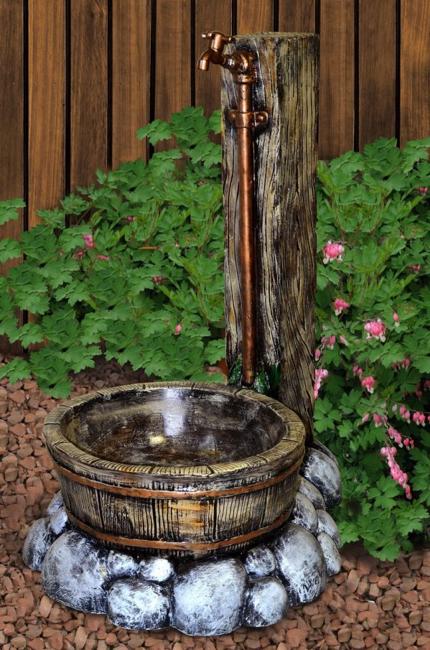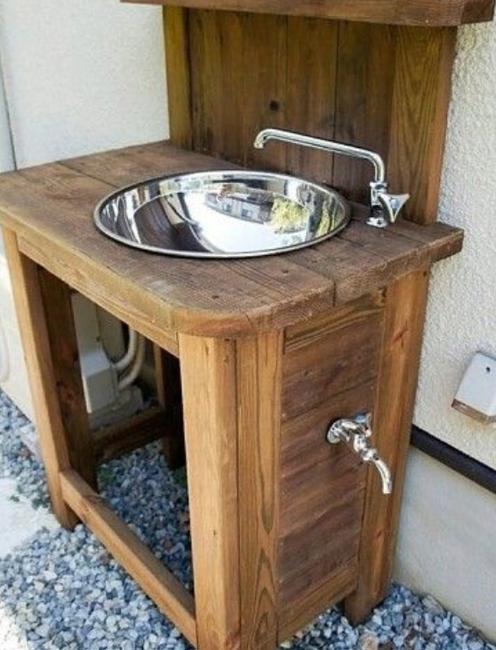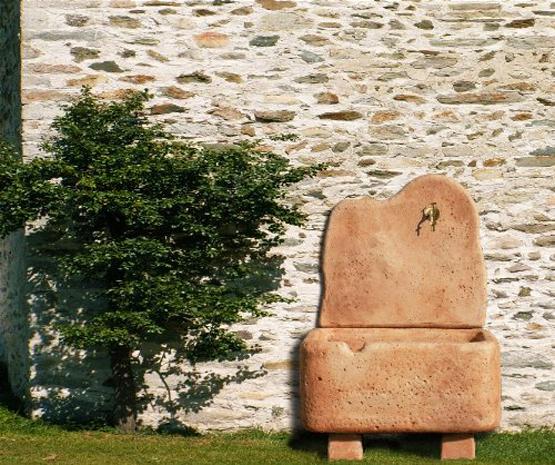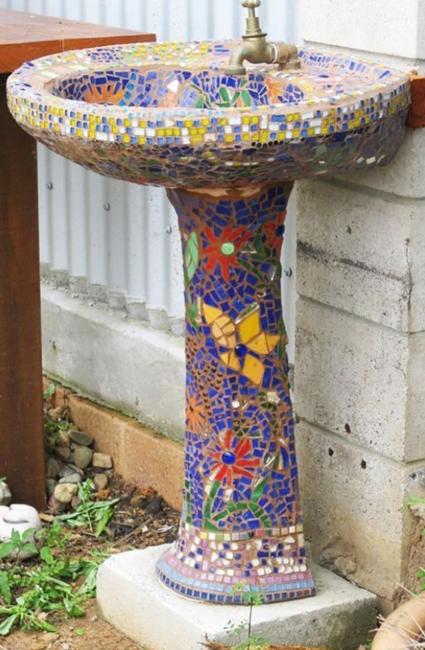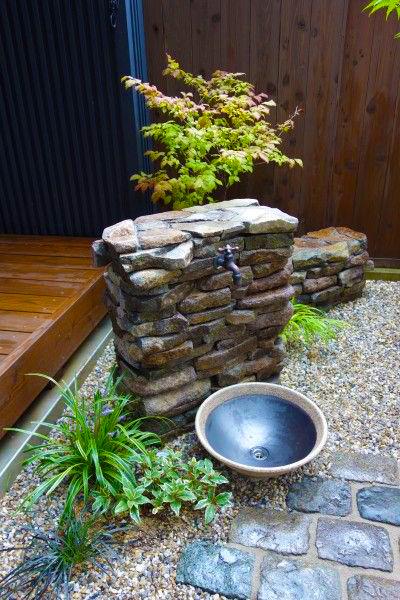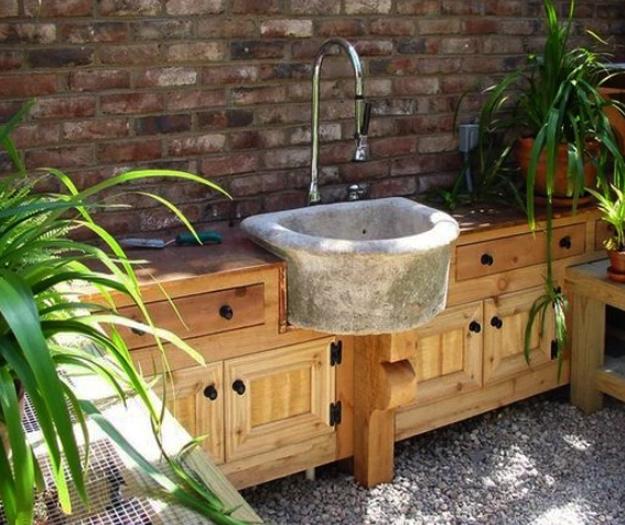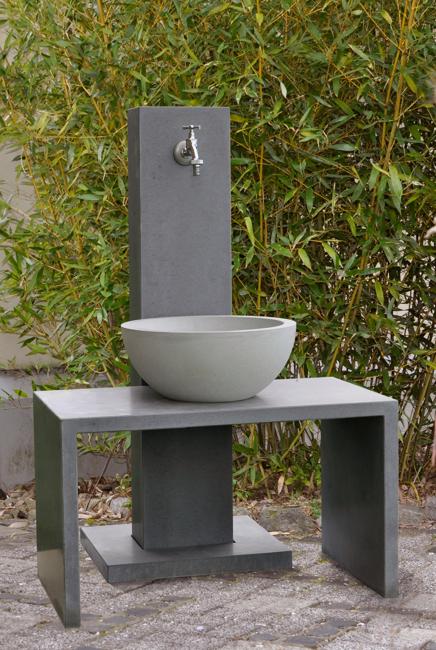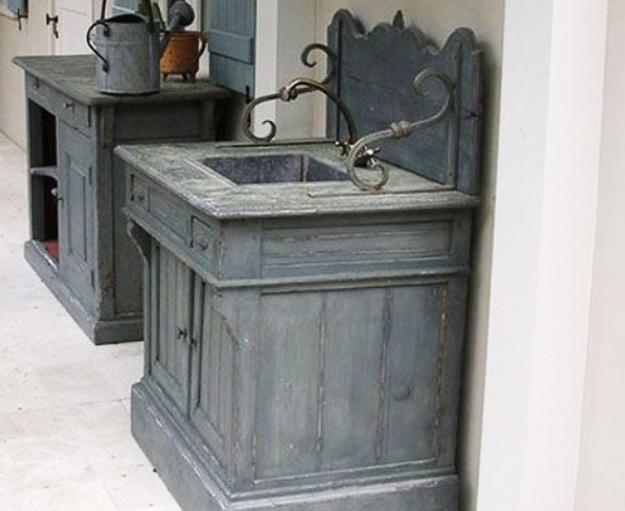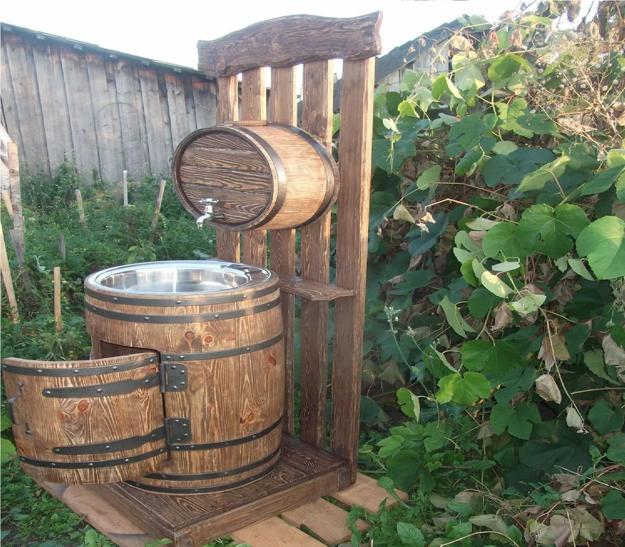 Green ideas influence traditional and contemporary home decorating. Green ideas come in various forms, and a miniature garden with edible herbs...
and enjoy free articles sent to your inbox